Note: If you can read French, go to the French page for additional content.

to SEARCH this page
FEATURED REVIEW: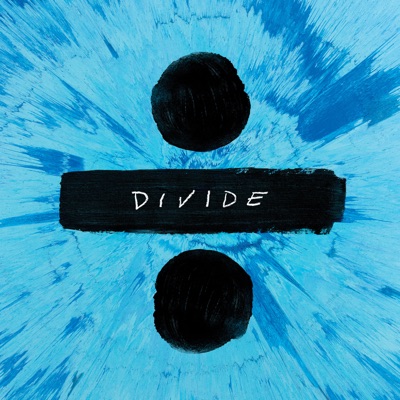 After the addition and multiplication, here is the album of the division for the British singer while he offers us ÷ (Divide). After a one-year break, Ed Sheeran again presents an album of adult pop with unforgettable melodies that will surely please the ladies. One can of course hear a lot of acoustic rather introspective pieces, but he also knows how to interpret a little more danceable pop songs, like the first singles, "Castle on the Hill" and the monster hit "Shape of You". Despite these unavoidable hits, Sheeran is likely to have difficulty returning to the sales of X, the worldwide second-best seller of 2015.
Music Videos: « Castle on the Hill » - « Shape of You »




FEATURED NEW ARTIST:
Sampha Sisay is a songwriter, singer, keyboardist and producer from London who offers a superb mix of pop, R&B and electronics. After several collaborations with artists including The XX, Jessie Ware, Drake, Beyoncé, Kanye West, Frank Ocean and Solange, he issues his very first solo album. And it is truly a solo album while the only collaborator, Kanye West, appears as a co-author for one song. His rather heterogeneous and difficult to describe sound immediately catches attention by its creativity and richness. It is an album that has to be discovered slowly, from one song to another, with strong moments vocally or in electro arrangements. It also presents passages that are rather personal and moving, installed alone on the piano. With his soulful voice, Sampha could easily pass for another of these rather common R&B singers if he did not bring that unique musical color that makes him unclassifiable. He has just set the bar high for the rest of his career...
Music Videos: « Blood on Me » - « (No One Knows Me) Like the Piano »





march 17-23: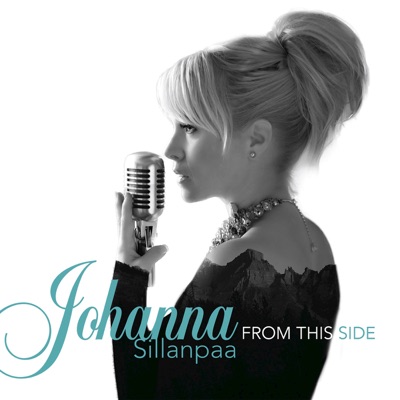 On her new album, the Canadian jazz singer of Swedish origin demonstrates both her talent as an interpreter and as a composer. Johanna Sillanpaa wrote seven of the 11 songs offered on From This Side. She also includes classics like Irving Berlin's "Blue Skies" and Joni Mitchell's "Woodstock". Johanna is accompanied by world class musicians: George Koller (double bass), Ingrid Jensen (trumpet), Chris Andrew (piano and arrangements) and Tyler Hornby (drums and arrangements). Here is an extremely pleasant record to listen to thanks to the seductive voice of Johanna who cradles us from one end to the other.



½

march 10-16:
After 10 years of career, Alynda Segarra and her band seem to have reached the top of their career on this sixth album, The Navigator. The singer from New Orleans offers a pseudo-autobiographical concept-album partly inspired by her first listening to the masterpiece by David Bowie, The Rise and Fall of Ziggy Stardust. We follow Navita, a Puerto Rican folk punk who discovers her identity through the different districts of New York. The indie folk style of the previous recordings by Hurray for the Riff Raff takes new directions, incorporating gospel, strings, energetic piano and rich arrangements. The result is an enveloping atmosphere with several layers of music that deserve attentive listening. The Navigator proves to be a surprising record for its creativity.



½

Klezmer virtuosos return with their fifth album, Nigun, which means melody in Hebrew. With pieces from the rich klezmer repertory of Eastern Europe and original compositions, the album is halfway between tradition and modernity. There is even a composition of the father of bluegrass, Bill Monroe ("Jerusalem Ridge"). Nigun offers a wide range of emotions with a mixture of energy, humor, melancholy and sadness, always with rich arrangements. The collective formed 15 years ago brings together virtuosos from all genres: classical, jazz, traditional and gypsy. Kleztory is recognized as one of the best klezmer bands in the world. With Nigun, the group certainly remains at the forefront of the genre.




march 1-9: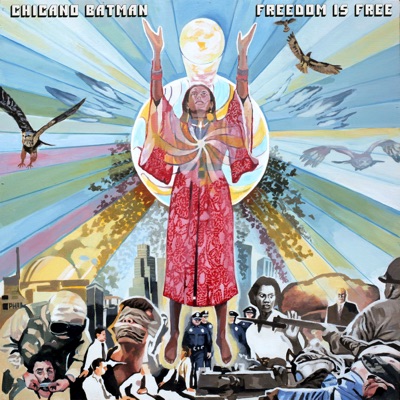 Chicano Batman is a Los Angeles band that has existed since 2008 and offers a creative mix of psychedelic rock, funk and Latin music. Even though their music remains quite alternative, it has good catchy melodies that make it more accessible to a wide audience. On this third album, the group broadens its repertoire a little more with Brazilian influences, Latin funk, Afrobeat and old American soul/R&B. In the same song, we can see evolution and changes of direction, which leaves us constantly on the alert. With Freedom is Free, Chicano Batman offers an out-of-the-ordinary multicultural funk, a music of great richness and a diversified palette. A very good record!



½

Five Alarm Funk is a Vancouver band that, as its name suggests, plays funk. It is a perfect mix of funk and rock, always energetic and certainly entertaining. Sweat remains almost totally instrumental with only a few voices that are sometimes integrated without ever dominating. It is the music that occupies the foreground with a brass section always very present. The 12-track album spans over 60 minutes, but we listen to it to the end with a lot of pleasure.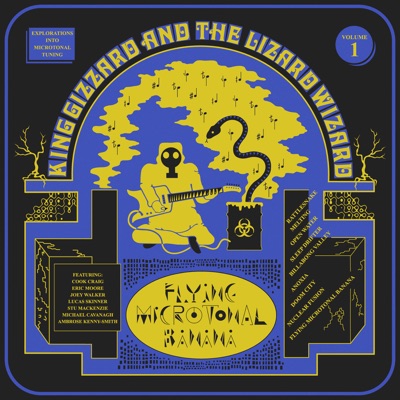 Only 10 months after the excellent Nonagon Infinity, which has attracted the attention of critics, now are back the bizarre Australians of King Gizzard and the Lizard Wizard. While their previous record offered a sort of endless loop, the group here suggests an incursion into the microtonal tuning, which has an interval of less than a semitone, a style rather unknown in the West. This is perhaps what suggests that we hear foreign sounds, a touch of Middle Eastern exoticism. However, King Gizzard remains in a rather dirty indie rock style, the garage rock sound that we already knew. Their music is undoubtedly psychedelic and experimental, but we soon get used to it after a few plays. In this sense, the band succeeds a little less to surprise us compared to its previous record. Note the indication "Volume 1" on the cover that suggests a sequel and the group would have declared that it would produce four other albums in 2017 after this one. To follow in their new adventures...



½

This new album by the contralto from Quebec, entirely dedicated to Rossini, was recorded in December 2015 in Montpellier. For these operas, arias and duets, Marie-Nicole Lemieux is brilliantly accompanied by the Orchestra and Choir of the National Opera Montpellier Languedoc-Roussillon and Italian soprano Patrizia Ciofi, directed by conductor Enrique Mazzola. The rich program contains extracts from Tancredi, L'Italiana in Algeri, Semiramide, Il barbiere di Siviglia, Matilda di Shabran, La gazza ladra and La pietra del paragone. In conclusion, Marie-Nicole and Patrizia offer us the "Duo of cats" attributed to Rossini. On this great album, Marie-Nicole Lemieux seems to be perfectly in the right spot, as if the work of Rossini had been written specifically for her!





Old 97's – Graveyard Whistling
Dallas country rock band has been bringing albums one after the other since 1994, so today they issue their 11th studio album. Their most recent one, Most Messed Up, appeared in 2014, and it was dirty and scratching. For Graveyard Whistling, the Old 97's come back with a more polished style, despite many energetic tracks that move quite a lot, including the unleashed "Drinkin' Song" which is probably the closest to the style of their previous record. The four guys still talk about the importance of having a good time, even though they now understand the consequences. It is therefore an album that still possesses the energy of their debut, but with a bit of maturity as a bonus. Above all, the band knows its style perfectly and knows where it goes, so the album has a certain confidence, specific to experienced groups. The result is an excellent album and a great entertainment.



½

Judith Owen is a British pop rock singer-songwriter and pianist who is rather introspective with adult and jazz trends. On her previous albums, she had surprised us with clever and original covers of Deep Purple's "Smoke on the Water" and Mungo Jerry's "In the Summertime". This time, she offers us Roxy Music's "More Than This" which she recorded on Bryan Ferry's piano and in his studio in London. "Aquarius" is a light adaptation from the musical Hair. As for her personal compositions, many have qualities worthy of the greatest songwriters in the genre. She is supported by renowned musicians including bassist Leland Sklar (James Taylor, Bonnie Raitt, Lyle Lovett), guitarist Waddy Wachtel (James Taylor, Jackson Browne, Bryan Ferry) and drummer Russell Kunkel (Bob Dylan, Carole King, Carly Simon, James Taylor). Judith will be in Montreal on April 3 at the Théâtre St-Denis opening for Bryan Ferry's concert.
Twanky / SIX



½

German Yeshe Reiners is a true globetrotter who eventually settled in Australia after traveling to Europe, Africa, Asia and Quebec (where he collaborated with Harry Manx). After two albums and his famous cover of Zachary Richard's "La ballade de Jean Batailleur", he releases a five-track EP which he describes as his most personal work in career, the one that resembles him most. Musically, Yeshe presents a complete blend of styles, with a folk base, but including various African influences. His mastery of several African instruments gives him a very distinctive sound. It's an EP that will surely leave you unsatisfied and will make you want to hear more.
World CitiZen / SIX



½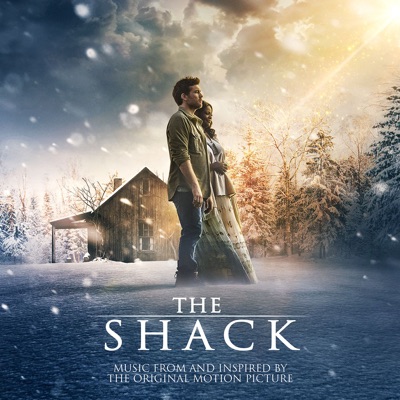 The Shack (Music from and Inspired by the Original Motion Picture)
For the music of The Shack movie, they have assembled many artists from the country scene. You can hear Dan + Shay, Tim McGraw in duo with Faith Hill, Lady Antebellum, Dierks Bentley and Brett Eldredge. The only artists who stand out somewhat with a slightly more pop trend are Needtobreathe, Kelly Clarkson and Skillet, but they remain in the religious field to fit in with the film. In fact, the album ends in strength with the classic "Amazing Grace" by another duo playing Christian music, For King & Country. Several pieces on the album are particularly boring, especially outside the context of the movie. But we must admit that the whole remains coherent, for a rare film soundtrack that you can listen in full (depending on if you appreciate the genre of course).




The American alternative band returns with a new album that will succeed again to surprise on several points. Psychedelic remains, but we can also hear more melodic moments, between hip hop and progressive rock. Orchestrations are also present for great eclectic atmospheric music. The voice of Wayne Coyne seems to be relegated to the background on several occasions, leaving plenty of room for electronic elements, grand orchestrations and strings. Many of the 12 tracks on the album look almost like adult fairy tales, with sweet melancholic melodies perfect to lead us straight to sleep. The band having collaborated with Myley Cyrus recently, she returns the favor by participating to the last song, "We a Family". The group may be a little less impressive than in the past from a creative point of view, but it remains intriguing to listen until the end... unless you go to sleep before. (February 2017 Featured Review)
Music Videos: « How?? » - « Nidgy Nie (Never No) »




The indie pop singer from Alabama has played in different bands since her teenage years. She finally releases her debut solo album after having separated from her lover and guitarist Kyle Gilbride, while they were playing together in the band Swearin'. So, it was a double separation for the 28-year-old singer who really did not have a choice but to move forward. Tourist in This Town has several jewels of alternative pop, with also moments of introspection that are a little sad. The singer shows less aggressiveness than with Swearin' and she remains rather in sweetness, even in more energetic moments. Unfortunately, with only 10 tracks totaling 32 minutes, we remain somewhat not satisfied, but the record remains solid from start to end. (February 2017 Featured New Artist)
Music Videos: « Dean's Room » - « I Don't Ever Wanna Leave California »



½

AFI – AFI (The Blood Album)
Four years after Burials, the Californian punk band is back with an eponymous record subtitled The Blood Album. This is their 10th studio release on which they continue their evolution, notable from one record to another. On this one, we find different elements of the past, but the group is oriented towards a melodic post-punk sound. Nothing to do with their hardcore punk from the beginning, which enraged their fans from the first hour since the turn of the 2000s. They should get along with it because it was obvious for a long time now that the band will not return to that style. On The Blood Album, AFI is inspired by the alternative rock sound of the 1980s with bands such as The Cure, Joy Division and Depeche Mode that can come first to mind, but with sounds of the years 2010. Although, "The Wind That Carries Me Away" seems to be a nod to Depeche Mode's "I Feel You". Of the 14 tracks on the CD, there are still a handful of energetic songs that will recall the real punk years of the band and will appeal to nostalgic people. It is therefore once again a solid album that offer us AFI, a pleasant album to listen until the end. Their evolution is certainly not finished and let's see what awaits us in the future. (February 2017)
Music Videos: « White Offerings » - « Snow Cats » - « Aurelia »
Conveyor / Universal



½

Singer and pianist Anne Bisson and cellist Vincent Bélanger combine their talents to offer a bold mix of jazz and classical. This is a fourth album for Anne Bisson and a third for Vincent Bélanger who are known for their intimate music. An original concept of Lily Luo of XLO Electric, Conversations contains 10 tracks: 6 instrumental and 4 songs (one in French, two in English and one in Mandarin). There are seven original pieces, as well as three covers of Marc Bélanger ("Rêverie sentimentale"), André Gagnon ("Dédéthoven") and David Chesky ("Sutton Place Chorinho"). The duo is accompanied by harpist Isabeau Corriveau and bassists Jean-Bertrand Carbou and Jacques Roy for a few tracks. (February 2017)
Camilio




Chinese Man is a mysterious French trio formed of High Ku, SKY and Zé Mateo. They are surrounded by a collective of artists of all kinds assembled on the label Chinese Man Records, first specialized in independent vinyls. Five years after Racing with the Sun, Chinese Man return with their sophomore album, produced between Marseille and Bombay. Musically, they incorporate Indian sounds into trip hop and hip hop music that recalls Gorillaz. Moreover, Chinese Man also like to spoil their audience with visual and 3D animations. Their music remains focused on beats and will suddenly make you stomp your feet at home or ignite the dance floors. Shikantaza is an extremely creative 64-minute record on which you will discover many great and exciting songs. (February 2017)



½

After an EP in 2013, here is finally the first full-length album by the trio from Ontario Courage My Love. They offer us a CD of 14 tracks totaling a little more than 40 minutes. The trio formed of the Arn-Horn twins and Brandon Lockwood has a somewhat dynamic pop punk sound. Their energy quickly becomes communicative and makes us stomp our feet. On the other hand, the creativity is not always at the rendezvous and we have many times a feeling of déjà-vu throughout the record. Powerful voices remain the source of their sound. (February 2017)
Music Video: « Stereo »




The Prince Edward Island-born singer-songwriter now based in Halifax issues a new folk album. For the occasion, she asked for the services of producer Joe Henry, who brought with him long-time collaborators from Los Angeles: sound engineer Ryan Freeland, drummer Jay Bellerose and bassist David Piltch, who worked together on several projects (Bonnie Raitt, Solomon Burke, Allen Toussaint and Billy Bragg). Among the musicians are pianist Aaron Davis (Holly Cole, Jane Siberry), her friend Kinley Dowling (Hey Rosetta!) on the violin to add more strings to the ensemble, and Jill Barber among the back-up singers. Rose goes far from the bluegrass on Natural Conclusion presenting rather a folk sound at the same time intimate and of great richness. She has a good maturity and seems to have reached a new level in her career. A great record! (February 2017)



½

To celebrate his 30 years of career, the French accordionist issues nothing less than a double album in a quartet formula with talented musician friends. Richard Galliano is accompanied by Sylvain Luc on guitar, Philippe Aerts on acoustic bass and André Ceccarelli on drums. On New Jazz Musette, he gives a new lease of life to the Musette, the old Italian-French style of the early 20th century. He also gives back its place to the accordion, an instrument often regarded as outdated. Galliano interprets a selection of 18 of his favorite compositions in a romantic jazz style for a pleasant atmosphere. (February 2017)



½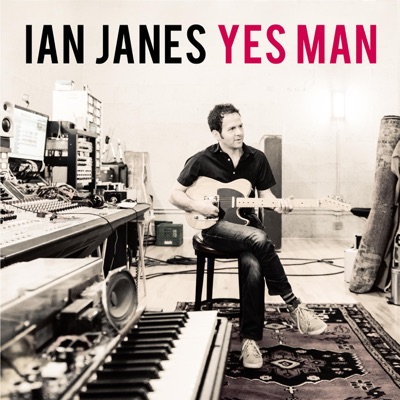 The songwriter, singer, guitarist and producer from Nova Scotia releases his fourth album with Yes Man, the first in seven years. Ian Janes proposes a very good mix between rock, country, folk and soul, with always catchy melodies. The album was recorded and produced between California, Tennessee, Newfoundland and home in Dartmouth. He offers several personal compositions, but also collaborations: Jamie Hartman (Joss Stone, Natalie Imbruglia, Christina Aguilera), Byron Hill (Ray Charles, George Strait), Lee Ann and Daryl Burgess (Irma Thomas, Colin James, Patty Loveless), as well as Joel Plaskett with whom he co-wrote the title track. As can be seen with the first single, "Broken Record", and on several of the nine tracks of the CD, Ian Janes seems in perfect control of his art. (February 2017)





With this 10-song EP, Wyclef Jean offers a preview of his upcoming album to be released in the summer titled Carnival III: Road to Clefication. It will be issued just in time to celebrate the 20th anniversary of the classic album The Carnival. The songwriter, performer, actor and producer presents 10 varied songs between hip hop, R&B and pop. He can count on collaborators like Young Thug for the excellent first single "I Swear", Walk the Moon, T-Baby, Allyson Casado, Farina and Nutron. The digital version of the album contains four additional tracks: acoustic versions as well as his personal version of Jacques Brel's "Ne me quitte pas". J'ouvert contains superb moments that are likely to make you impatient to get your hands on Carnival III. (February 2017)
Music Video: « I Swear »



½

Steve Kirby's Oceanic Jazz Orchestra – All Over the Map
The Winnipeg bassist and his ensemble present an album of 11 jazz pieces with classical elements. All composed and produced by Steve Kirby, these timeless pieces were recorded between Winnipeg and Toronto and mixed in New York City by Brian Montgomery (Esperanza Spalding, Paul McCartney). Sound engineer Mark Wilder (Herbie Hancock, Pat Metheny, Miles Davis), who mastered All Over the Map in New York City, said he was moved by "this exceptional album on many levels" and Steve Kirby is "a formidable musician". The sound is fresh and adventurous, in addition to exploring several musical styles at one time or another through jazz: folk, rock, hip hop, baroque, electronic and even French Impressionism. All Over the Map is certainly an album that makes us travel, both musically and throughout America. (February 2017)



½

Over the last few years, Montreal's singer-songwriter, performer and multi-instrumentalist has hit a wall. His own songs did not suit him anymore in concert and the best time was when he was playing songs from Ray Charles or Townes Van Zandt at the end. Leif Vollebekk decided to organize a secret show in a small bar in Montreal and to do only covers. That experience allowed him to change his approach to composition and let the songs take shape on their own. Here is the result, which he produced himself. Most of the 10 tracks of Twin Solitude came to him in one shot, often in the most unexpected situations. For example, the contemplative "Michigan" was composed on a half-tuned guitar, just before going to bed. "Elegy" came to him while he was riding his bicycle through Montreal. Several other songs recall the many hours that Vollebekk has spent on the road since his youth all over North America. This is the case for "Big Sky Country", influenced by a trip to Vancouver when he was young, where he was marked by the great outdoors of Montana and by the song "The Gift" by Ian Tyson, which his parents were listening to in a loop. Twin Solitude is a very good folk album, completely timeless! (February 2017)



½

In anticipation of the 59th GRAMMY Awards Ceremony to be held on February 12th at the Staples Center in Los Angeles, here is the album containing some of the main nominations. One can hear 21 hits by pop artists like Beyoncé, Sia, Drake, Adele, Justin Bieber, Demi Lovato, Ariana Grande and Kelly Clarkson. Country music is also well represented with Tim McGraw, Miranda Lambert, Keith Urban, Carrie Underwood, etc. Lesser-known artists that made sensation over the past year are also included as Twenty One Pilots ("Stressed Out"), The Chainsmokers ("Closer") and Lukas Graham ("7 Years"). The album gives a good overview of the last year in these two musical genres, even if there are inexplicably several huge hits missing. (February 2017)




Sad Vacation: The Last Days of Sid and Nancy
(DVD)
Here is a new documentary by Danny Garcia presenting the last days of Sid Vicious (Sex Pistols) and Nancy Spungen in New York City in 1978. Through the testimonies of many friends and musicians, we learn a little more about the personality of these two lovebirds, considered a mythical couple. We discover the hotel where everything ended, the famous Chelsea hotel in Manhattan, an artist landmark for several decades where drugs and prostitution were constant. Nancy Spungen, a young American stripper, prostitute and groupie, was discovered stabbed on the morning of October 12, 1978, while Sid, her boyfriend of the last two years, was sleeping next door and was not remembering anything. Sid was immediately arrested and charged. He was about to be released on bail and died sometime later of an overdose, without the mystery being resolved. By the many comments of the speakers, we learn a lot about the couple, without however coming to a definite conclusion on what really happened in that room #100 of the Chelsea hotel. It is still a very interesting documentary, with many images of the time. (February 2017)




LP – Lost on You (2016)
After the excellent Forever for Now in 2014, the Los Angeles singer returned with a prominent album at the very end of 2016. Lost on You includes among other things her greatest radio hit to date with the unforgettable title-song. Laura Pergolizzi offers several songs with a more pop trend than on her previous recordings, which may allow her to finally reach a large audience. Despite everything, she never loses her creative abilities while she offers us compositions of high quality that have nothing to envy her past work. She seems to be assuming herself a little more than before. Here is a very solid record that will propel LP to superstar title. (January 2017)
Music Video: « Lost on You »



½

Andrea Ramolo is a member of Canadian folk duo Scarlett Jane and she releases her third solo album. Nuda finds 10 tracks full of vulnerability and it offers in bonus the record Da Sola containing the 10 songs of Nuda, but in acoustic and completely intimate versions. Produced by Michael Timmins (The Cowboy Junkies), Nuda offers a rich country folk sound universe to accompany the personal stories of the singer-songwriter and performer. As for Da Sola, it was produced by her accomplice Faye Blais. Among the 10 tracks, the Toronto of Italian origin does her own version of the Italian classic "Caruso". (January 2017)



½

As early as with La boca in 2014, Alejandra Ribera wrote about the various sources of light. She leaves this time the depths of the mythological waters to be interested in the depths of the human heart. She offers us the whole with delicate arrangements based above all on an intimate atmosphere. One can feel the influences of Damien Rice, Rufus Wainwright and Fiona Apple. The brass arrangements were written by Bryden Baird (Feist) and the mix was entrusted to Trina Shoemaker (Sheryl Crow). Alejandra produced the album herself, but with the contribution of engineer L. Stu Young (Prince), she succeeds in giving the record timeless and classic sounds at the same time. Here is an extremely soft album, but that is listened perfectly in a particular context. (January 2017)



½

The son of legendary hockey player Patrick Roy found himself at a crossroads in his musical career a few years ago, before being introduced to Corey Hart. With his new mentor, Jonathan Roy is now making his international career debut with an album of nine tracks including several instant hits. One can hear in particular the blockbusters "Daniella Denmark" and "You're My Ace", as well as the new single, "Good Things", accompanied by an explicit video which made greatly talk at its release. With Mr. Optimist Blues, Jonathan Roy seems to have finally discovered the sound that suits him best since it is an album that sticks to his skin. (January 2017)
Music Videos: « Daniella Denmark » - « Good Things »
Siena / Warner




EL-P and Killer Mike are back with their third album. The super duo of rappers returns with a prominent record in the genre, a record with many moments of great creativity in addition to being catchy. It was not easy to compete with an incomparable sophomore album, but the duo skillfully succeeded in continuing the work already begun with 14 solid tracks. One might even say that they succeed in surpassing it. A large-scale production certainly contributes to highlight the compositions of RTJ3. The duo does not hesitate to denounce police brutality and social inequalities. Take note of the following collaborations: Zack de la Rocha (Rage Against the Machine), Tunde Adebimpe (TV on the Radio) and Kamasi Washington. While the album seems solid throughout its duration, it reaches its apotheosis at the very end with the masterpieces "Thursday in the Danger Room" and "A Report to Your Shareholders / Kill Your Masters". Here is once again an excellent record from these outstanding rappers. (January 2017)



½

Talisco – Capitol Vision
Talisco is a French artist who sings in English. With Capitol Vision, he offers us his second album, which perfectly illustrates his American journey and his love of Los Angeles, from the first play, "A Kiss from L.A.". Talisco tells his adventures, which really happened to him, on unforgettable melodies. He incorporates elements of rock and electro to futuristic pop music from the neons of downtown L.A. He also uses old analog synthesizers to mix a little more the sounds. This is a record full of creativity that Talisco gives us with Capitol Vision. (January 2017)



½

USS – New World Alphabet
The Toronto electro pop duo is back, three years after Advanced Basics. Again, USS proposes a record that is more like an EP with only eight songs totaling 26 minutes. On the other hand, we can hear several solid compositions that borrow in different styles between rock, hip hop and pop. It still lacks some prominent tracks on New World Alphabet to make it a complete album that could truly catch attention. So USS does not seem ready yet to join the mass. (January 2017)





Custom Search