Note: If you can read French, go to the French page for additional content.

to SEARCH this page
FEATURED REVIEW:
After the pop turn of recent years, most notably on A Head Full of Dreams in 2015, Coldplay is embarking on a new direction on Everyday Life. We could call the album back to basics, even if it is rather a somewhat different evolution for the band that experiments with various organic sounds from around the world. Coldplay even explores gospel on "BrokEn" and "When I Need a Friend", in addition to immersing in a sort of indescribable jazz sound with the superb "Arabesque", a poignant rhythm that puts the brass in the spotlight. The arrangements are raw and pure, without exaggerated frills. Everyday Life finds itself at the other end of the musical spectrum in comparison with their previous production-licked record. Also, the group takes political and social stance more than ever with pieces dealing with police brutality ("Trouble in Town"), firearm control ("Guns") and the refugee crisis ("Orphans"). The 16-track album is considered a double album, even if it only totals 52 minutes. At the time of the EP, it is more a double EP that the band offers us. Everyday Life may be considered an anomaly in the group's discography, but it is a great record that is very enjoyable to listen to despite the various musical explorations that may seem less attractive at first sight. If you've discovered Coldplay with the previous album and its catchy hits, you may have to go your way to avoid disappointment. But if you followed their career for almost 20 years, here is a new poignant chapter and a great creative richness that will surely please you.





FEATURED NEW ARTIST:
Konradsen – Saint and Sebastian Stories
Konradsen is a Norwegian duo formed of Jenny Marie Sabel and multi-instrumentalist Eirik Vildgren. They offer soft indie pop music, carried on by the seductive voice of Sabel. It is accompanied by a discreet piano and minimalist electro arrangements incorporating sounds of everyday life, like the second single, "Dice". With Saint and Sebastian Stories, Konradsen give a captivating debut album that simply makes you want to discover more. It will therefore be necessary to watch them closely in their new musical explorations in the coming years.
Music Video: « Television Land »



½

december 1-5:
Three years after his death, here is a posthumous return for Leonard Cohen, his second, thanks to his son Adam. He put the last nine voice recordings of his father to music. Even though it was written and composed at the same time as You Want It Darker, this new record is much less dark. Like the title track, the luminous album happily complements the masterful work of Leonard Cohen.



½

The Texan country pop singer arrives with the seventh album of her career. She leaves aside the somewhat dark introspection of her previous album, The Weight of These Wings, to present a brighter album with Wildcard. More pop than ever, with elements of rock ("Mess with My Head", "Locomotive", "Track Record"), the album foreshadows the beginning of a new era for Miranda Lambert. The record is particularly varied and rich in various sounds. We still find some ballads ("Dark Bars"), but the whole will seem more energetic than anything she has done in the past. It is a complete and more than interesting album that is offered here by Miranda Lambert.
Music Video: « It All Comes Out in the Wash »



½

Chris Landry is a folk singer who completely indulges into deep personal stories. Accompanied by his group of musicians, the Seasick Mommas, he proposes roots music that is particularly poignant. After a debut album in 2017 called One Fifty Five, the Ottawa band is back with Two Ninety Three. Both titles represent the addresses where Landry was residing while he was writing it. On Two Ninety Three, Landry is again inspired by Neil Young, Willie Nelson, John Prine, Wilco and Blue Rodeo, with music that is still quite varied at the end of the day.




Mystery – Live in Poznan (2 CD)
For more than 30 years, Montreal progressive rock band Mystery has been performing around the world and is particularly popular in Europe and the United Kingdom. The band presents today their third double album, recorded live at the legendary Blue Note Jazz Club in Poznan, Poland. The 160-minute album features all the songs from their latest record, Lies and Butterflies, released in 2018, as well as some of the band's favourites. The 16 tracks are played with all the precision that characterizes these out of the ordinary musicians. This is an exceptional album from Mystery to discover all their talent in concert.



½

Nekromantix – 3 Decades of Darkle (Blu-ray + DVD + CD)
The Danish-American psychobilly band is celebrating 30 years of career this year. The trio presents a video recorded live at the Observatory Theater in Santa Ana, California and directed by Vicente Cordero (3Teeth, Room 37: The Mysterious Death of Johnny Thunders). You can rediscover 19 of the best tracks of the group in career, played with a still overflowing energy. Kim Nekroman and his band fill up our ears with this blu-ray disc (accompanied by a standard DVD and audio CD). In addition to the concert, you can hear an interview with the band and see rare photos.



½

Christmas:
The Toronto women's folk trio has been swept up by the holiday atmosphere and is offering 15 Christmas songs including mostly new compositions. It must be said that they had already lived the experience at their debut 10 years ago with the Under the Mistletoe album which had obtained good reviews. The Good Lovelies are coming back with new and refreshing Christmas songs, obviously incorporating folk, but also catchy pop melodies. They do a cover of "Little Saint Nick" from the Beach Boys, which was itself a festive version of "Little Deuce Coupe". Christmas classics include "Jingle Bells", "O Holy Night" and "Silver Bells". But it is their compositions that attract the most attention and allow us to discover interesting new music for the holiday season.



½

Chantal Kreviazuk – Christmas is a Way of Life, My Dear
With this Christmas album, Chantal Kreviazuk presents a mix of classics and original songs. Among the 10 tracks are her unique versions of classics such as "Winter Wonderland", "Blue Christmas" (with Raine Maida and Moon Vs. Sun) and "Silent Night". It's never an easy task to offer original Christmas songs, but she does it skilfully.
Hummingburd / Warner




After the very effective The Afterlove issued two years ago, James Blunt returns with a new album, his sixth. It's once again a very polished pop production offered by the one who got famous thanks to more folk songs with memorable melodies. The main difference on Once Upon a Mind compared to the previous one is that there is not much creative material left. All that remains is the easily recognizable voice of Blunt to differentiate him from a new pop band that could appear at any time. After the excellent opening track, "The Truth", we find ourselves to be quickly distracted and not paying attention to tasteless music, between Mumford and Sons, OneRepublic, Maroon 5, 5 Seconds of Summer and even Imagine Dragons. It's fine to have a distinctive voice, but unfortunately, it's not enough. Good songs like he has previously offered would be more appreciated than this rather common and cautious set. (November 2019 Featured Review)
Music Video: « Cold »


½

After success on the web and an EP in 2017, the Irishman Dermot Kennedy is in full ascension. He offers us his debut album, Without Fear, including the huge hit "Power Over Me". Kennedy offers a very good mix between folk and rock, with pop melodies. On the other hand, do not expect energetic tracks like "Power Over Me" all along the record. On the contrary, one can hear a majority of rather slow introspective songs, sometimes on the piano. In many of the tracks offered, one can feel all his intensity through his sometimes rough voice. There are, of course, parallels to do with James Blunt and Vance Joy, but Kennedy already has a personality of his own that he will only need to develop to remain at the forefront of the genre. Here is a first test rather successful for Dermot Kennedy, setting the standard for the future. (November 2019 Featured New Artist)
Music Videos: « Power Over Me » - « Outnumbered »



½

Nick Cave and the Bad Seeds – Ghosteen
Australian legend continues his impressive 35-year record experience with an outstanding new album. The most surprising is that Nick Cave manages to go a little further in the theme of death, one of the rare to have successfully explored this theme so often. With Ghosteen, it's nothing less than a double album that Cave and his band offer us. The first part talks about children while the second part focuses on parents. On many occasions, Cave recites the lyrics of his deep voice more than he sings, but the accompanying music always brings a great musical depth and a unique atmosphere. Forget the rock 'n' roll moments of the band's career, since it's the atmosphere that is the key on Ghosteen, a dark atmosphere but so emotionally rich and pleasant to listen to. Another great record for Nick Cave and the Bad Seeds. (November 2019)
Ghosteen



½

Co-founder of Blackie and the Rodeo Kings and winner of several Juno Awards, Stephen Fearing arrives with his 13th solo album. Acclaimed for his writing and as a guitarist since the 1980s, he now offers a new chapter to his already vast work. He presents folk music with pop melodies and rich musical arrangements containing several layers of instruments. He worked with Winnipeg producer and arranger Scott Nolan and experienced musicians, including legendary Nashville multi-instrumentalist Jim Hoke. The Unconquerable Past offers us musical richness that is greatly appreciated, on unforgettable melodies. (November 2019)
Fearing and Loathing





Garou – Soul City
Renowned for his remarkable renditions of rhythm and blues classics, Garou appropriates this time Motown's soul repertoire. On Soul City, we can rediscover 13 unavoidable songs of the genre, from legends like Stevie Wonder, Marvin Gaye, The Temptations and The Supremes. All of these classics include for sure "My Girl", "You Can't Hurry Love", "Signed Sealed Delivered", "Ain't Too Proud to Beg", "I Heard it Through the Grapevine", and "Dancing in the Street". You can hear a duet with Aloe Blacc on "Money" and another with Marie-Mai on "Ain't No Mountain High Enough". Garou versions are always of quality and allow to rediscover these classics with a sound of today. (November 2019)
Panthéon / Wolfgang



½


Jerry Leger – Time Out For Tomorrow
Toronto singer-songwriter Jerry Leger has been presenting his ninth solo album since his debut in 2005 (not to mention three side projects). Produced again by Michael Timmins of the Cowboy Junkies, the album offers a folk rock sound with country influences, with a clear inspiration from Roy Orbison who is never far, both in his musical style and his way of singing. With 36 minutes, the record is more concentrated than the 2017 double album, Nonsense and Heartache, and it's for our greatest pleasure. (November 2019)




With Sumach Roots, it's a multimedia project that Jason Wilson offers us. He presents folk rock music rooted in traditional British music, with jazz elements and reggae sounds. On this music background, he tells the stories behind the construction of Toronto, from the great fires of 1902 and 1904 to the construction of the CN tower in the early 1970s. It is therefore a mixed and rich project that we are offered on Sumach Roots. (November 2019)
Wheel





Lana Del Rey – Norman Fucking Rockwell!
Two years after Lust for Life, Lizzy Grant (aka Lana Del Rey) is back with her sixth album in less than eight years. She returns with her melancholy adult pop sound, but more vulnerable than ever. Lana offers indeed a stripped down music, all smoothly. You can hear influences from rock and pop classics from the 1970s, but it's all up to date and Lana Del Rey's style. For example, Sublime's "Doin' Time" reinterpretation of Gershwin's "Summertime" is particularly successful, skilfully mixing classical and modern. Other notable tracks include the excellent "Venice Bitch", a 10-minute-long song that begins with soft strings before its melody grows and ends in a wall of guitars. A great moment among many others on a tasty album to discover! Her best so far, without a doubt... (October 2019 Featured Review)
Music Videos: « Fuck It I Love You & The Greatest » - « Doin' Time »





A member of Alabama Shakes for 10 years, Brittany Howard arrives with her debut solo album. Jaime was the name of her sister who died of a rare cancer at the age of 13. Brittany offers contemporary soul music, with elements of rock, blues and funk. We are quickly seduced by her unique voice, and the album wins in depth with each new listening. In fact, it is a record of great creativity that she offers us, a unique and incomparable work. It's hard to make a connection with Alabama Shakes, and this solo recording by Brittany is likely to live for a long time. (October 2019 Featured New Artist)



½

This is his eighth album that Guy Bélanger releases with Eldorado. Still rooted in blues, the record also includes touches of funk and folk, not to mention instrumental cinematic tracks. As on his previous recordings, Bélanger offers several original songs, but also exceptional renditions, such as Van Morrison's "Bright Side of the Road" and Prince's "Sign O 'the Times" (in collaboration with Franco-German singer and guitarist Mathis Haug). With Eldorado, Guy Bélanger manages to make us go through a whole range of emotions. (October 2019)




With Two Hands, the indie New York band is back with a second album in five months, since the very solid U.F.O.F.. Recorded virtually live in Texas, with almost no overdubs, this fourth album by Big Thief allows them to return to the ground, closer to the roots. There are indeed fewer soaring and sound effects, for a sound sometimes folk and sometimes squeaky rock. The album remains indie rock, but with a warm and enveloping atmosphere. Even if Two Hands can be considered the little brother of its predecessor, it is again a very good album, which can hardly be abandoned before the end. (October 2019)



½

Comet Gain – Fireraisers Forever
After a five-year hiatus, the indie rock band from London is back with Fireraisers Forever. It's a powerful album with clanging guitars, but with some really good melodies. And it's this mix of anger and brightness that makes this new Comet Gain record so interesting today, despite a 25-year career. With Fireraisers Forever, the band offers us an album of rare intensity, even in its milder moments. But the exercise is particularly successful and will allow the band to shine again in 2019, as if they were still youngsters. Good play! (October 2019)



½

Kim Gordon – No Home Record
After several decades in Sonic Youth and collaborations with other artists, here is the first-ever solo album by Kim Gordon, one of the leaders of American alternative rock. The album also includes her first solo single, "Murdered Out", released in 2016. And you can hear a new single, "Sketch Artist", which is accompanied by a completely crazy music video. Mostly produced by Justin Raisen (Charli XCX, Sky Ferreira), No Home Record fits well in the style of her former band with rather confusing experimental moments that could lose some who are missing patience. It's an album that needs to be rediscovered a few times and that gains value every time from an artistic point of view. Here is a great record for this extraordinary artist, who remains at the forefront despite her 66 years of age. (October 2019)
Music Video: « Sketch Artist »



½

Ontarian Neil Little releases his seven-track EP solo debut, after several years with the band Chrome Hearts. He offers ambient and intimate folk music, very zen. The album was recorded at The Cottage in Guelph with producer Scott Merritt, who has done a lot for Canadian folk music for over 30 years. Little presents personal songs that will definitely touch you, for one reason or another. (October 2019)




Founded in 2009, the band Mazacote presents Latin music inspired by the sounds of Colombia, Mozambique and Nicaragua. The sextet led by singer and songwriter David Lopez offers catchy rhythms and a powerful groove that will leave no one indifferent. With Patria, the band offers us its third album which will represent a superb overview for their many upcoming concerts around the world. (October 2019)
Justin Time / Nettwerk /
SIX



½

Maria Mendes is a Portuguese jazz singer now living in Rotterdam, The Netherlands. With Close to Me, she releases her third album, recorded with some of the best Dutch musicians: Karel Boehlee (piano), Jasper Somsen (double bass) and Jaspert van Hulten (drums and percussion). But most importantly, Maria collaborated with the famous Metropole Orkest in chamber formation of about thirty musicians led by pianist and composer John Beasley, who produced the album, played the keyboards and wrote the orchestrations. On Close to Me, Maria Mendes expresses the modern creative touch of fado, the most famous style of Portuguese music in which love stories are tinged with drama and nostalgia. Among all the original compositions, let's note a fado specially written for her by one of her musical gurus, Brazilian legend Hermeto Pascoal. Here is a first class album by one of the European jazz voices to check out closely. (October 2019)
SIX



½

The alternative singer returns with a fifth album entitled All Mirrors. She surrounds herself for the occasion with a string orchestra conducted by Jherek Bischoff, which adds a great richness to her music, having nothing left to do with the lo-fi sound from her beginnings. The quality arrangements have a unique sound with a certain reverb that can recall the interior of a church. Angel's voice, however, remains at the heart of the work and she succeeds in conquering us quickly. The original goal was to produce a double album that would have contained the solo versions of the same songs, but the grand result of the orchestrations made her change her mind. Here is the richest and most complete album by Angel Olsen to date! (October 2019)





The Canadian singer releases her first album for the Montreal label Justin Time. Sweetest Thing contains high-class contemporary soul music, with jazz and pop influences. Katherine Penfold's voice can be likened to a young Billie Holiday. She works here with renowned collaborators: Amber Navran (Moonchild), Eyelovebrandon, Chin Injeti (Drake, Eminem) and William Bowers, not to mention producer David Sikula. Katherine offers a very personal interpretation of Roberta Flack's classic 'Feel Like Makin' Love', one of the highlights of the album. With Sweetest Thing, Katherine Penfold offers us a warm and extremely enjoyable album to listen to. (October 2019)
SIX



½

After a debut album that had impressed in 1996, A Certain Smile, A Certain Sadness, the challenge was huge for Rocketship for their sophomore recording. Maybe that's why they waited all that time, 23 years, before we finally hear Thanks to You. The band offers indie pop music that is often soaring, but also with catchy or more experimental moments. The band picks up where they left in 1996, but with this touch of modernity, for a kind of timeless music. This is certainly one of the biggest comebacks of the year! (October 2019)



½


Skydiggers – Let's Get Friendship Right
More than 30 years of career do not seem to bring the band from Toronto to slow down as they return with a new record, two years after Warmth of the Sun. The veterans of Canadian folk rock present a nine-track self-produced album, on which they try to make peace with the many lost people they have had around them in recent years. The result is a positive album that has its roots in friendship. Although few songs stand out, the whole thing remains effective and should satisfy their fans. (October 2019)





Vancouver singer-songwriter releases her debut album with One of My Friends. She proposes 11 folk rock songs in which she makes observations on the world around her, on human conditions. Her poetry accompanied by her beautiful voice soon captivate us and we quickly forget that the arrangements remain minimalist. Her positivity is irresistible, which makes One of My Friends an album that gives us a smile. Very nice! (October 2019)





After a 22-year hiatus, the alternative band that dog. is back on record, but in trio (without Petra Haden). Anna Waronker and her band still offer energetic rock with squeaky guitars and effective vocal harmonies. On the other hand, we can discover a little more subtleties and research at times, rather than music with purely punk influences. We can still compare them to the Breeders and Veruca Salt, but the group has evolved pleasantly, despite all these years out of the circuit. Here is an excellent album, maybe the best comeback of the year! (October 2019)



½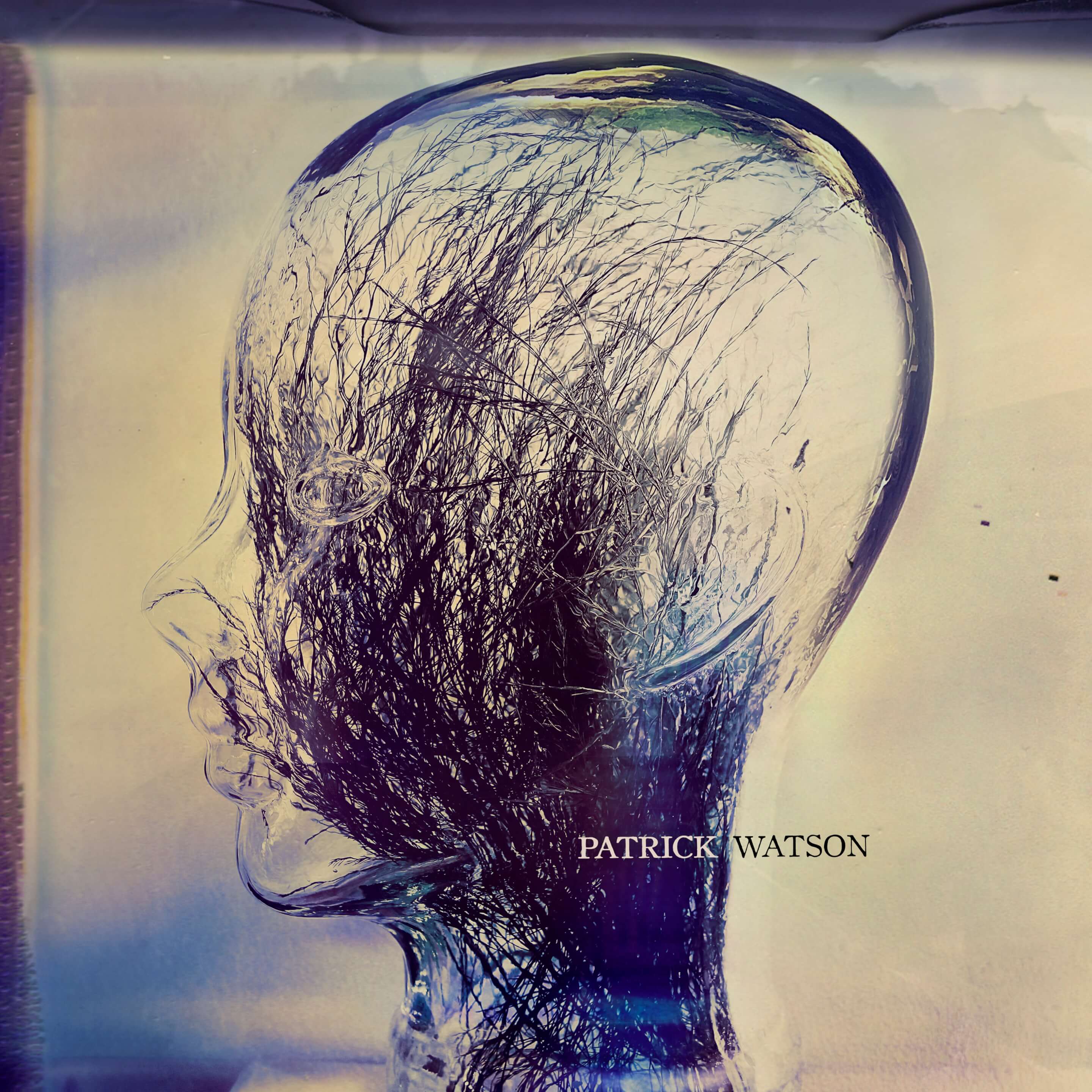 After four years of absence, Patrick Watson makes his return on record with Wave, his sixth album. Following the loss of his mother, his separation from his girlfriend and the departure of his long-time drummer, he realized that loved ones can quickly disappear. That's what inspired these melancholic songs that add up to a very personal and intimate album, both for the man and the band Patrick Watson (completed by Joe Grass on guitar, Mishka Stein on bass and Evan Tighe on drums). The excellent indie pop ambient album contains the singles "Broken" and "Black Melody" issued earlier in 2017 and 2018, during the creation of the album. "Broken" has appeared in several television series including Grey's Anatomy, The Good Doctor and Burden of Truth. Note that the vinyl will be available as a limited edition in the form of a translucent blue disc. (October 2019)
SIX



½

On her seventh album, the 29-year-old singer (and best seller in the industry) returns to the romanticism that made her famous. She drops the dark side of Reputation (her least effective album so far) to instead present love songs, a pop music as only Taylor Swift can do without falling into the clichés and remaining at the top of the charts. Congratulations for that, but it remains that we would like to see her exploit more original subjects. Musically, it must be said that she has everything to stay at the top, with quality pop which is quickly distinguishable from the pack. Without being completely creative, Lover presents great moments of pop music, which will once again allow Taylor to stay on top for many weeks. Note the collaborations of the Dixie Chicks ("Soon You'll Get Better") and Panic! At the Disco's Brendon Urie ("ME!"). (September 2019 Featured Review)
Music Videos: « ME! » - « You Need to Calm Down »



½

A band formed in 2012 in Melbourne, Australia, Possible Humans arrive with their very first album. The five guys offer an indie rock and post-punk sound, a mix between Guided By Voices and their Melbourne counterparts, Rolling Blackouts Coastal Fever. The Strokes can also come to mind occasionally. Everybody Split has a solid structure and a great musical evolution, while keeping catchy choruses despite the rather alternative style of the quintet. It is an album that does not necessarily offer big surprises, but that manages to keep our interest until the end, thanks to an effective guideline. (September 2019 Featured New Artist)




Baritone Madness is a quintet from Alberta formed in 2016 and offering their very first album. This is a unique band of three baritone saxophonists (Pat Belliveau, Keith O'Rourke and Gareth Bane), bass player (Kodi Hutchinson) and drummer (Tyler Hornby). They transpose in an original way pieces of Gerry Mulligan, Pepper Adams and Hamiett Bluiett that seem tailor-made for the sound of the baritone saxophone. The band also offers several original compositions. Here is a different jazz album, and greatly interesting by its singular sound. (September 2019)
SIX



½

Bellflower is the project of female singer-songwriter and guitarist Em Pompa. It is accompanied by seven experienced musicians that she presents a second album, after The Season Spell issued three years ago. The band offers vast music that requires an effort on the part of the listener. It is an alternative pop sound with effective melodies, including electro, progressive and smooth jazz, all wrapped up in atmospheric and cinematic arrangements. Note that the album cover is the work of visual artist Alexandra Levasseur. (September 2019)
La Tanière /
SIX



½


After winter, spring and summer, Bon Iver introduce us to fall on this fourth album. Justin Vernon and company offer again this great mix of folk and indie rock with a touch of electro that sets them apart from the crowd. A few brass and back-up singers come skillfully to add to the ensemble to bring a musical richness that is greatly appreciated. It is quickly realized that this is certainly their most mature album to date; perhaps the most complete while the whole is held during the 13 tracks. But above all, here is a perfect album for the fall season which is at our doorstep, an album to discover slowly and a few times. With I,i, Bon Iver possibly serve us their best album in 12 years of career. To discover absolutely! (September 2019)





Advertised as the final album of her career, Threads has created some expectations among Sheryl Crow fans. She has been surrounded for the occasion by many artists, many for whom she had a great respect for a long time, both for writing and singing with her. She is joined by Stevie Nicks, Bonnie Raitt, Mavis Staples, Eric Clapton, Sting, Johnny Cash, Neil Young, Keith Richards, Willie Nelson, Kris Kristofferson, Joe Walsh, Emmylou Harris, James Taylor, Vince Gill, and many others. Among the 17 songs offered are tracks written by legends, such as "Beware of Darkness" by George Harrison, "Everything is Broken" by Bob Dylan and "The Worst" by Mick Jagger and Keith Richards. While some songs stand out from the beginning ("Prove You Wrong", "Live Wire", "Tell Me When It's Over"), the album has some empty passages with less interesting duets, and ballads that are missing efficiency. But overall, Threads could effectively conclude a career of more than 25 years, although there is strong doubt that Sheryl really ends her career at just 57 years old. (September 2019)
The Valory Music Co. / Big Machine / Universal




Amina Cadelli (aka Flèche Love) is a Swiss woman of Algerian origin who mixes influences as much as languages. Naga offers a bit of French and Spanish, but mostly English, on a mix of soul and electro with jazz and R&B influences. This mixed music, sung with a quickly recognizable and beautiful voice, does not identify to any culture or music of the world. It is simply the unique work of Flèche Love, which offers us a great first record, both creative and haunting... (September 2019)
SIX



½

Emma Frank is from Boston, but she moved to Montreal in 2006 to give herself the chance to study literature at McGill University. This is where she started her music career with She's Got a Habit and Malcolm Sailor's Songs, as well as producing two solo albums. She then decided to move to Brooklyn, New York and she today presents her fourth album. The avant-garde folk singer offers nine smooth songs that sometimes mix with jazz and R&B. She seems to be discovering herself throughout this very personal album. Everything is offered to us with that warm voice that songwriter Leif Vollebekk called "leather on silk". Note her very successful version of Wilco's "Either Way". With Come Back, Emma Frank opens completely to us and reveals her intimacy magnificently. (September 2019)
Justin Time / Nettwerk /
SIX




Leela Gilday is a female singer from Yellowknife, Northwest Territories. On this fifth album, she offers sometimes energetic folk music through which rock is particularly apparent, with more pop moments (from the opening with "Rolling Thunder") and some country hints. But it is her voice that dominates throughout the 10 tracks of the record. Note the participation of Jadea Kelly, who co-wrote "Hard Ground" with Leela, as well as that of Logan Staats, who sings with her on "One Thing". Strings accompany the singer and her musicians on a few occasions, mainly in the title song. North Star Calling is an album that greatly fuses Leela Gilday's Aboriginal and Canadian roots. (September 2019)
Diva Sound





Hua Li is a Montreal-based multidisciplinary artist and rapper of Chinese origin who is now presenting her new album after an acclaimed EP, Za Zhong. Dynasty recounts her personal journey as a second-generation Canadian. It includes the first single, "Mastery", a statement of feminine power and grace. Produced by Hua Li and Alexander Thibault (aka Gloze), the album offers a great mix of lo-fi R&B rhythms with a touch of jazz and rap. The 12 tracks are linked together wonderfully in a captivating cinematic ensemble. Also, note the album cover which is the work of Montrealer Charlie Twitch. (September 2019)



½

Tool – Fear Inoculum
After 13 years of hiatus, the experimental / progressive metal band is finally back on record with Fear Inoculum. On this fifth album, Tool give us a lot to appreciate with 10 songs totaling almost an hour and a half (including "7empest" which culminates at nearly 16 minutes). We agree that the construction must be particularly successful to offer such long tracks that will keep our attention, but it is mission accomplished from the opening title track, before continuing with the exceptional "Pneuma". Masterful arrangements add to the pleasure of discovering long creative pieces in several equally interesting parts. In addition, the musicians seem to have reached the pinnacle of their careers, as evidenced by Danny Carey's performance on drums in "Chocolate Chip Trip". Maynard James Keenan and his band have taken the time to develop their new product and the result is their most mature record to date. The band certainly offers its best album since the masterpiece that was Aenima in 1996. (September 2019)





Ed Sheeran – No. 6 Collaborations Project
Following the EP No. 5 Collaborations in 2011, the idea continued to make its way to Ed Sheeran for a full-length album of collaborations. He now releases 15 new collaborations with all kinds of artists in styles that go from pop to folk, R&B and hip hop. You can hear artists like Khalid, Camila Cabello, Cardi B, Chance the Rapper, Justin Bieber, Travis Scott, Eminem, 50 Cent, Meek Mill, Skrillex, Chris Stapleton, Bruno Mars, and many others. Even if we find traces of the singular style of Sheeran on some occasions, most of the album goes a little too much in all directions, with a strong trend towards hip hop and R&B. At the end of the day, we hardly recognize the minimalist pop singer we loved with "Shape of You". And in addition, many of the compositions are of no interest. Disappointing! (August 2019 Featured Review)


½

Purple Mountains is the new project of David Berman (Silver Jews), who has remained out of the music industry for a decade, since the end of the Silver Jews. Berman managed to get us back to his world quickly, even after all that time. We can indeed re-hear this mix of alternative rock and country that has made his mark. Where the difference is major is that he seems more inspired than ever with a tight set of 10 songs that stand as a whole. While he was out of inspiration for several years, especially for the lyrics, he proposes here a beautiful poetry, delivered with solidity. With Purple Mountains, we are witnessing the rebirth of an excellent singer and songwriter. Also note his collaboration with Dan Auerbach (Black Keys) for the writing of the song in conclusion of the record, "Maybe I'm the Only One for Me". (August 2019 Featured New Artist)



½

For Florist's third album, Emily Sprague moves to a sparser style, which moves away from the full version of the band. The indie pop sound becomes essentially folk on Emily Alone, while the artist finds herself alone on the guitar (sometimes on keyboard). The result is surprising and creates a pleasant atmosphere of tranquility. Emily's sweet voice is beautifully highlighted and captivates us quickly, even if it is rather plaintive at times. Nature is never far away through the music of this album that brings us back to the basics. So, this is a sweet record that is offered by Florist, an album that will leave no one indifferent. (August 2019)



½

Monkey House are back with their sophisticated music and effective melodies on this fifth album. After more than 25 years of touring around the world, the band has created an ever-growing interest in their formula, which integrates rock, jazz and funk. R&B, soul and blues also stand out throughout Friday. Don Breithaupt and his band offer a rich work of 12 tracks around 57 minutes. Brass is an important part of the quartet's music and it is played here by renowned Toronto artists. Breithaupt himself composed the entire album, except "Say It For the Last Time" which was co-written with Chris Smith (formerly of Regatta) and Guido Luciani. We can also hear a cover, "Book of Liars", a 1994 song of Walter Becker with Steely Dan. The result is a cohesive album that contains several more rhythmic songs than in the past. It's a solid album that makes you want to discover them in concert. (August 2019)
Alma /
SIX



½

For nearly 35 years, the Swiss band The Young Gods has been offering a mix of rock, electronics and ambient music, often with an industrial trend. With Data Mirage Tangram, they present their first album in eight years, and they will come back to Quebec after 20 years of absence. It is therefore an album of only seven tracks totaling more than 53 minutes which is offered here, a record on which improvisation and experimentation are present, for out of the ordinary avant-garde music. Some pieces stretch somewhat, like "All My Skin Standing" that spans over 11 minutes, but these lengths are part of their universe after all. Data Mirage Tangram is an atmospheric album that will not leave anyone indifferent during a dinner with friends, some even daring to venture: "it's weird your music"! (August 2019)
SIX



½

The Queen of Pop is back on record with Madame X, her 14th career album. Sixty does not seem to slow her down and Madonna surrounds herself with young Latin (Maluma, Anitta) and rap (Quavo, Swae Lee) collaborators. She works with talented producers like her old mate Mirwais, as well as Mike Dean and Diplo. The result is a mixed music of the day. After spending the last years in Lisbon, Portugal, we feel that she was greatly influenced by it, with lyrics in Portuguese in addition to Spanish and English. Latin rhythms have always inspired her, and this is even more the case on Madame X, although there are also several hip hop influences. Once again, Madonna finds a way to renew herself and stay on top of pop. There are some fewer interesting songs among the 15, but we can only admire her daring. Note that a deluxe version of Madame X is also available. (July 2019 Featured Review)
Music Videos: « Medellin » - « Crave » - « Dark Ballet » - « God Control »
Live Nation / Interscope / Maverick / Universal



½

Texan Lauren Jenkins arrives with a very first album, in a contemporary country style. On the other hand, it must be said that several tracks, including "Give Up the Ghost" in opening, keep very little of country music and could simply be categorized in pop rock. Only a very discreet slide guitar gives them this little characteristic element to country. Then, the whole is wrapped in a large-scale production that certainly aims to attract a large audience. Lauren's voice has this maturity that does not seem to stick to her 27 years old, and we feel that she has a great experience of life and touring. The 10-track album, on which alternate energetic songs and ballads, has a great guideline. Above all, it allows to discover a new talent that will be heard for a long time. (July 2019 Featured New Artist)
Music Videos: « Give Up the Ghost » - « Running Out of Road (Short Film) »



½

Laura Anglade – I've Got Just About Everything
Laura Anglade comes from a small village in the south of France but was raised in Connecticut and is now based in Montreal. At 23, she releases her debut album, in a jazz style that evokes Julie London, Helen Merrill and Cyrille Aimée. Laura presents standards of the genre, but in a refreshing way. Her unique voice, almost from another era, seduces us quickly, from the first moments of the album in "A Beautiful Friendship". She shows out of the ordinary maturity that makes us quickly forget her age. Let's bet she will be in the industry for many years, alongside the greatest jazz singers. (July 2019)
SIX



½


After five years of absence, here is already the ninth album for Dan Auerbach and Patrick Carney, as they return to a pure guitar sound, closer to what they offered at the beginning of their career. The Ohio duo still has catchy melodies to their liking, like some of the hits of the last few years that have managed to make their way to large audiences. Let's Rock is a bright album with contagious energy. Very pleasant! (July 2019)
Music Video: « Go »
Easy Eye Sound / Nonesuch / Warner



½

For the 20th album in his career, bluesman Mike Goudreau has decided to offer 14 acoustic songs with a refined instrumentation. There are 10 original tracks, as well as four rearranged titles. In addition to acoustic guitars, you can hear banjo, bass, dobro slide guitar, harmonica, cello, baritone saxophone and accordion. Mostly blues, Goudreau's music also includes elements of country, gospel, and even a gypsy jazz track. Recorded in Sherbrooke with his friend David Elias, Acoustic Sessions enjoys a high-end sound quality, even if it was produced independently. (July 2019)



½

After a nine-year hiatus and solo projects (including Joe's popular DNCE), the Jonas Brothers are back for recording a new CD. Kevin, Nick and Joe are offering Happiness Begins, a new pop album that includes several potential radio hits, starting with the inevitable "Sucker". The melodies remain memorable throughout the record, supported by the excellent vocal harmonies of the New Jersey trio. Not all the songs are energetic and there are several mid-tempo tracks, often a little sadder. On the other hand, the quality of the arrangements and the modernity of the sound make it very difficult to blame them for anything. It is together that the three brothers remain at their best and only for that, we can rejoice to see them again together to offer us a high-quality pop album. (July 2019)
Music Video: « Sucker »



½

The Canadian pop singer is back with her fourth album, four years after E-MO-TION. Carly worked for the occasion with a wide range of songwriters and producers, including John Hill, Jack Antonoff, Captain Cuts and Patrik Berger, as well as her faithful collaborator, Tavish Crowe. She released a first single in the fall of 2018, "Party for One", which would set the tone for the record. She has since returned with a series of singles: the energetic "Now That I Found You", "No Drug Like Me", "Julien", and more recently, "Too Much". On Dedicated, we still do not find a hit at the height of "Call Me Maybe" which made us discover her in 2012. On the other hand, it is about a solid album from the beginning to the end, in a style which can sometimes recall a sound from the 1970s or 1980s, while maintaining a contemporary electro feel. So here is again a quality and intelligent pop album by Carly Rae Jepsen. (June 2019 Featured Review)
Music Videos: « Party for One » - « Now That I Found You » - « Too Much »



½

The singer-songwriter from Toronto, of Canadian-Guyanese-Ukrainian descent, presents her debut album with Let Me Show You. Lydia Persaud offers a sweet and pleasant folk pop sound that perfectly highlights her beautiful voice. Recorded in Toronto with producer Robbie Grunwald (Jill Barber), the album includes 11 songs, sometimes romantic and sometimes socially engaged, with soul and country influences. Lydia is inspired by her musical heroes: Donny Hathaway, Bill Withers, Stevie Wonder and Carole King. With this first recording, she demonstrates that she knew how to create her own style and she offers it to us as a premiere. (June 2019 Featured New Artist)



½

Toronto singer-songwriter Patrick Ballantyne releases his fourth album with Sky. After a short introduction, the CD begins strongly with "Beneath Your Skin", which is reminiscent of Pink Floyd. Later, it is Paul McCartney who comes to mind listening to "Dominos", then Warren Zevon with the ballad "A Bit of Make Believe". He proposes an alternative rock sound that was inspired by the 1970s, especially progressive rock. Several moments manage to capture our attention, but unfortunately, there are a little too many songs that seem familiar to us, showing a lack of creativity. Sky is still listening very well. (June 2019)





Three years after Relentless, Paul Deslauriers's trio returns with Bounce. There are 12 original songs and only one cover, "Jumpin 'at Shadows" from Anthony "Duster" Bennett popularized by Peter Green and Fleetwood Mac. The guitarist is accompanied by a powerful rhythm section with Sam Harrisson on drums and newcomer Alec McElcheran on bass. The three seasoned musicians offer us a blues rock sound with energy. Bounce is perhaps the strongest album by the trio so far. (June 2019)



½

After a trio tribute to Lew Soloff, pianist Matt Herskowitz returns to the solo piano for Mirror Image. Having always oscillated between jazz and classical, we can say that he definitely explores the two genres on this new record. By thinking about what he wanted to record, pieces came to his mind quickly that came from his transition from classical to jazz composition and that he had never recorded. They represent a naive and organic approach to contemporary jazz in a classical style. He also incorporates a good dose of improvisation. Mirror Image represents an almost perfect fusion between jazz and classical, old and new. (June 2019)
SIX



½


Welsh artist Cate Le Bon returns with a fifth album called Reward. It's only at the piano that she created the structure of this 10-piece album. Instead of the usual rock guitars, Cate enveloped her songs in synthesizers, saxophone and percussion. The result is an entirely different universe, very intimate, for this eclectic artist. The set is much closer to folk, indie pop or chamber pop than the indie rock sound she offered previously. Some passages may seem a bit odd and rather difficult to access, but it's part of the character of Cate Le Bon: a creative artist in her own right who is always ready to take risks. Reward is an incomparable album, perhaps her most creative to date. On the other hand, we like it or not; everything is a matter of taste. (June 2019)



½

Kedr Livanskiy is a Russian artist who issues her sophomore album. She presents an electronic sound that is generally rhythmic, between house dance and ambient music. On Your Need, the pop melodies are also present on several occasions, on shorter songs that are less difficult to access. Kedr seems to have found her way and offers sunnier music than before. In the end, here is a coherent album and very pleasant to listen to. Its main fault: it lasts only 32 minutes! (June 2019)



½

Ontario's Justin Rutledge releases his eighth album with Passages. He is accompanied by new musicians, including guitarist Rob Baker (Tragically Hip), he concocted this new album with songs wrapped in rich arrangements. Recorded live in the studio in Toronto and co-produced by Rutledge and Chris Stinger, Passages includes very little overdubbing. He still offers, of course, country and Roots songs, but with a mix of alternative rock and ambient music. With the title track, Rutledge offers us an out of the ordinary love song, one of his best to date. In fact, it is an album of great efficiency as a whole, possibly his most consistent in career. (June 2019)
Outside /
SIX



½

It is accompanied by renowned musicians that Jacques Kuba Séguin offers his new album, Migrations. We can find pianist Jean-Michel Pilc and saxophonist Yannick Rieu to accompany the trumpet player, who also did the composition and orchestration. On Migrations, we find compositions based on interviews with people from different cultural communities in Quebec. It is a true crossbreeding of cultures. The album was mixed and mastered by engineer Klaus Scheuermann at Emil Berliner Studios in Berlin. The seven pieces of the record (totaling 49 minutes) are at once pictorial, energetic and touching. They allow Séguin to return to a purer jazz, more standard. Here is a very nice recording for Jacques Kuba Séguin! (June 2019)
ODD Sound / SIX



½

Dawn Tyler Watson introduces her fifth album, the second with the Ben Racine Band. Under the direction of Frankie Thiffault, Dawn offers predominantly blues music, but with also traces of rock, gospel and jazz. She lets her creativity express itself more than ever in personal songs, but which were inspired by standards of the genre. She is accompanied by two distinguished guests in Steve Marriner (Monkeyjunk) and Steve Hill. Strong of being the first Canadian and the second woman to have been crowned champion at the Memphis International Blues Challenge in 2017, the singer proposes an album which surfs on her recent artistic successes, while being tinged with a recent love failure. The result is her most successful album to date. (June 2019)



½


Wellbad is the pseudonym of German bluesman Daniel Welbat. He releases his fourth album with Heartbeast, produced by Stephan Gade (Udo Lindenberg, Therion). It is a kind of tribute to the cinema, he who was born into a family of artists and filmmakers. He says himself that "Heartbeast is the soundtrack of a film that has never been made". In addition to blues rock, Wellbad offers elements of roots, jazz and hip hop, all with a unique groove. To discover on stage July 1st as part of the Montreal International Jazz Festival. (June 2019)




Lords of Chaos (DVD + Blu-ray)
Based on the true story of the band Mayhem and its founder, Euronymous, Lords of Chaos introduces the origins of Norwegian black metal. Created in Oslo around 1987, Mayhem represented what this movement had the most extremist and Satanist. Guilty of several burned down churches, the members of the band lived literally what they preached, until they committed murders. Euronymous himself was a victim, killed by dozens of stab wounds by his own bassist, Varg (Burzum). The nearly two-hour movie is of rare violence and presents several uncomfortable moments. Between the explicit suicide of the band's first vocalist, Dead, the desecration and burning of worship places, as well as the bloody murders, there is little room left for Mayhem's music, which is barely discovered on the surface. It is a film to see to understand a little better the foundations of black metal, but to discover more in detail this music, it is certainly not the best tool. (June 2019)




For his fourth solo album, Rob Thomas has relied on producers Butch Walker (Panic! At the Disco, P!nk) and Benny Blanco (Ed Sheeran). This is the album of maturity for the popular songwriter and performer who deals with personal matters such as his family, son and responsibilities, not to mention his obligation to cope with death. The album is powered by the first single, "One Day Less (Dying Young)", followed by the catchy "Timeless" and "Can't Help Me Now". There is also the rhythmic "I Love It" used in the 2019 NBA playoffs. Like these songs, the record offers several unforgettable melodies and energetic rhythms, interspersed with less interesting ballads or mid-tempo pieces. Less steadfastly consistent than The Great Unknown issued four years ago, Chip Tooth Smile still offers quality pop rock songs, perfectly made for radios. Thomas may not be able to win back his Matchbox Twenty fans, but he offers an interesting product. (May 2019 Featured Review)
Music Video: « One Day Less (Dying Young) »




After several EPs, Londoner Nilüfer Yanya finally presents her first full-length album with Miss Universe. This passionate guitarist offers indie pop music with elements of rock influenced by the 1990s and soul. Nilüfer suggests a concept album (at least in good part) as she promotes a fake self-care program called "WWAY Health". In the second half, the record takes a little jazzier tint, even if all compositions are based primarily on electric guitar. Nilüfer offers us mostly soft and introspective music, but always with a great wealth of styles and creativity. (May 2019 Featured New Artist)
Music Videos: « Heavyweight Champion of the Year » - « In Your Head » - « Bay Blu »



½

Forest Boys – Boys Like Having Fun
Forest Boys is a side project by two members of The Seasons, including Julien Chiasson, the big brother of Hubert Lenoir. The band presents a six-song EP that focuses on catchy pop rock melodies, with a good dose of funk. Boys Like Having Fun therefore offers a lively summer sound, which has everything it needs to conquer commercial radios, just like the first single, "Electrify". (May 2019)
Music Video: « Electrify »



½


Based in Halifax, NS, Leanne Hoffman issues her debut album with What Remains. The singer-songwriter offers a pop rock sound with effective beats and unforgettable melodies. Produced by Erin Costelo, the album seems to pay tribute to both contemporary artists (Metric) and the greatest songwriters and melodists (Randy Newman, Paul Simon). Despite effective guitars, it is the voice of Leanne who remains at the heart of her work, with discreet keyboards accompaniments. Here is an album that is very pleasant to listen to, demonstrating all the talent of the artist for composition. (May 2019)
Venue




In 2018, Norah Jones undertook to release a series of singles in digital format, with the collaboration of Jeff Tweedy (Wilco) and Thomas Bartlett. The seven tracks included on Begin Again (with only one never heard) come from this project, making it not only a short album, but also rather disparate. Despite the great difference of styles between songs, Norah manages to create some coherence thanks to her unique voice and her characteristic piano playing. She certainly gives a charming touch to the whole for which the expectations were not so high. But Begin Again is above all an assembly without too many links of experimentation jazz pop, sprinkled with folk, soul and even electro. (May 2019)




Alain Lefèvre – My Paris Years: French Music for Piano
On this new album, the Quebec pianist pays homage to the city where he spent part of his youth, Paris. Lefèvre pays tribute to major composers such as Debussy (Arabesque, L'Isle Joyeuse, Suite Bergamasque), Ravel (Sonatine, Pavane pour une infante défunte), Satie (Trois Gymnopédies) and Franck (Prélude). The repertoire of French piano is therefore superbly highlighted by Alain Lefèvre's impeccable skill. (May 2019)
SIX





Tim Moxam – Marlborough Hall
With his sophomore album, Canadian Tim Moxam again presents his mix of folk pop, country and rock, with still beautiful melodies. Powered by the first single, "Rich Man", Marlborough Hall once again includes frankly catchy choruses that literally draw us to his unique voice. The album also offers more hypnotic moments, even annoying, as it is the case in the syrupy "All I Feel" thanks to a background of ambient music on saxophone and synthesizer. Fortunately, this song which is likely to divide his audience is followed by "Honesty" which proposes a constant progression, from a simple waltz until its vocal apogee worthy of a concert final. There are therefore some very interesting moments on Marlborough Hall, but it is the consistency that is unfortunately lacking. (May 2019)





Here is already the eighth studio album by this band from Brooklyn, NY formed 20 years ago. The National are once again proposing their unique soft alternative rock sound with country and indie pop influences. They manage to create a very pleasant warm atmosphere that can recall brit pop music or U2. The album was born following a movie project with filmmaker Mike Mills, a 25-minute short film about the emotional duration of a woman's life, from birth to death. Even though the record was produced separately, it is completely inspired by it. The band has no limits on I Am Easy to Find with majestic orchestrations and female singers among the most beautiful voices: Lisa Hannigan, Sharon Van Etten, Mina Tindle, Gail Ann Dorsey, Eve Owen, Kate Stables, and the Brooklyn Youth Chorus. The 16-track album spans 64 minutes and has everything to please until the end. There are only a few moments when the band tries to do too much, on less successful compositions. But overall, I Am Easy to Find remains a very nice album that will certainly be one of the most remarkable for The National. (May 2019)
Music Video: « Hairpin Turns »



½

The songwriter and singer who first got noticed at La Voix (in Quebec) releases his first album in English. Produced by David Laflèche and Connor Seidel (Charlotte Cardin, Matt Holubowski, Soran), Blind includes nine folk pop songs. There are two tracks in French, including the excellent "Panorama". Also noteworthy are the first two successful singles: "On My Own", "A Place to Call Home". Even if Piton seems to prefer a stripped sound, he serves us some tasty pop highlights, performed with his unique voice. (May 2019)
Artifice /
SIX



½

For the past twenty years, Toronto's John Southworth has been offering his unique style of folk rock with a touch of jazz and sometimes pop. With Miracle in the Night, he presents his 12th career album. Once again, he seems to have his own recipe for love songs that we have not heard often. Some will recognize elements that made the success of his must-hear Niagara album in 2014. His folk style takes a strong pop-chamber vibe on Miracle in the Night, with still jazzy elements of great interest. He whispers and croons often, but that is what characterizes him. Southworth certainly does not offer an easily accessible album, but still knows how to be very creative. (May 2019)



½

Toronto guitarist Julian Taylor, rich of his Mohawk and African background, presents a perfect mixed sound. So, we find on Avalanche a unique mix of rock, R&B, funk and even reggae. At age 40, the artist who has explored every nook and cranny of the music industry seems to be finding a new creativity lost a long time ago, while performing covers in Toronto bars. Taylor offers a short eight-track album totaling 33 minutes, but the strength of it is impressive. In fact, it is the weaknesses that are virtually nonexistent on this varied, entertaining and pleasant album to listen to the end. A great surprise! (May 2019)
Howling Turtle / Gypsy Soul / Fontana North



½


New York band Vampire Weekend is back with their fourth album, their first in six years. Several changes took place during that period within the group. First, founding member Rostam Batmanglij left to pursue a solo career, while Ezra Koenig exiled to Los Angeles, then there was a change of record company. Vampire Weekend arrives with a new perspective of the west coast for this new album, which adds a touch of freshness to the record. Koenig's writing is more creative than ever, with complex structures, but at the same time unforgettable melodies. This is a bold album that explores different styles, between folk and electro, between country and pop, all fused in their unique rock style. Among the 18 tracks on the CD (which come close to 60 minutes), we can hear three participations of Danielle Haim: for the opening song, "Hold You Now", for "Married in a Gold Rush", as well as for "We Belong Together". One can also discover two collaborations of Steve Lacy in "Sunflower" and "Flower Moon". Father of the Bride is an album both refreshing and very creative, an extremely satisfying album! (May 2019)





UZEB – Reunion Live
Since the 1980s, the Quebec reference on the world's fusion jazz scene was called UZEB, with 500,000 albums sold and nearly 1,000 concerts worldwide. But the trio formed by guitarist Michel Cusson, bassist Alain Caron and drummer Paul Brochu split in the mid-1990s. They finally reunited in 2017 for a Canadian and European tour. These are recordings made in Canada, France, Israel and Italy during this tour that we find on this first album in 25 years for UZEB. You can rediscover all the instrumental mastery and virtuosity of musicians that has led to the band's international reputation. The trio is accompanied for the occasion by a renowned brass section formed of Jean-Pierre Zanella, Jean-Nicolas Trottier, Jocelyn Couture, Alexandre Côté and David Bellemare. With nearly 75 minutes of music, Reunion Live brings back the best of what the band had to offer. A real delight! (May 2019)
NORAC / Propagande /
SIX




½

The Toronto band had a tremendous success with their latest album, Hope, which, we must admit, contained some very good songs including the mega hit "Spirits". Three years later, the Strumbellas return with a new record, trying to continue surfing on the success of the previous one. Rattlesnake begins with another major hit, "Salvation", more pop-flavoured. In fact, the band takes on a more pop trend for most of the short 32-minute CD, leaving out their folk influences. The album offers joyful and sunny music, but without much substance. In addition, the abuse of certain clichés, such as amplified clapping feet and hands, diverts our attention to the least original part of their music. Okay, the melodies will catch you, but the whole thing lacks depth and creativity, which was found on Hope. Here is an album to listen to the piece by extracting your few favourite songs. (April 2019 Featured Review)
Music Videos: « Salvation » - « I'll Wait »


½

The Stroppies is an Australian band presenting their debut album. They offer an indie rock sound with beautiful pop melodies. Previously, they had recorded some lo-fi songs, but they decided to go into the big studio, for better sound quality. Their music is usually up-tempo and has contagious energy and effective riffs. At times, they can be compared to Rolling Blackouts Coastal Fever, another Melbourne band. Not only will the Stroppies follow in their footsteps, but they could very well go even further thanks to this incomparable creative ability. (April 2019 Featured New Artist)
Music Videos: « Cellophane Car » - « Nothing at All » - « Entropy »



½

One of the three members of the Good Lovelies, Ontarian Kerri Ough presents her first solo album with One Day Soon. She offers folk music based mainly on her voice and acoustic guitar. Kerri offers us personal songs that she whispers in our ear, as if she confided. We still find some moments a little more pop, including the very effective "How is This Going to End", punctuated by snaps of fingers and tongues. There are only nine tracks totaling 35 minutes, but Kerri manages to hold us captive until the end. A very nice record for fans of a sound that is stripped to the extreme! (April 2019)




Tom Petty and the Heartbreakers – The Best of Everything (2 CD)
On this collection of 38 tracks, we can hear all the greatest hits of Tom Petty during his 40-year career, between 1976 and 2016. We can hear of course the Heartbreakers, but also his solo hits, as well as Mudcrutch. The songs are not presented in chronological order, but rather according to a list highlighting all the eras. The last song of the compilation is autobiographical and unreleased, "For Real". All the original recordings were digitally remastered by Chris Bellman, to put Tom Petty's work up to date. The Best of Everything is definitely the most complete and successful collection so far for Tom Petty. Everything is here! (April 2019)




½

Just six months after Sweetener, Ariana Grande already offers us the fifth album of her young career. Powered by the singles "Imagine", "7 Rings" and the title track, Thank U, Next offers 12 songs of modern and creative pop. There is the perfect balance between dance pop and ballads, between dark and happy songs, with some sensual R&B elements. We can say that at age 25, Ariana has already found her style and her world, and that she has the perfect control. Troubles happened to her in recent years and they surely have been sources of inspiration. One has only to think of the Manchester attack during her 2017 concert, not to mention the premature death of her ex-boyfriend Mac Miller. Ariana has managed to channel her energy into creative energy and today she presents her most solid album to date. Thank U, Next presents itself as the album of a pop star at the top of her art. (March 2019 Featured Review)
Music Videos: « Thank U, Next » - « 7 Rings » - « Break Up With Your Girlfriend, I'm Bored »



½

Sheila Soares comes straight from Toronto with a first album of original songs. The singer-songwriter (and former teacher) offers soft jazz incorporating elements of soul, blues and folk. She can be compared to Norah Jones, Diana Krall and Alison Krauss. The short record of seven tracks totaling less than 26 minutes was produced by Eric St-Laurent, who also plays guitar. St-Laurent beautifully accompanies Sheila with the help of keyboardist Jeff McLeod and a solid rhythm section formed of Jordan O'Connor (bass) and Chris Wallace (drums). All There Is contains haunting music that quickly reaches us thanks to the beautiful voice of the artist. The main flaw of the album is that it is frankly incomplete (almost an EP finally). (March 2019 Featured New Artist)



½


Shine a Light is the 14th album in career for Canadian Bryan Adams. He takes the various elements that have been the recipe for his success in the past with an excellent mix of rock 'n' roll, rhythm 'n' blues and pop, with a few ballads through. We can hear several frankly catchy songs ("All or Nothing", "No Time For Love"). But what strikes quickly from the first moments with the title track and "That's How Strong Our Love Is" is the quality of the production. This is a solid album that Bryan Adams offers us with Shine a Light, more than just an excuse to go on tour. (March 2019)



½

The singer-songwriter and guitarist from New Brunswick releases a new album of energetic blues rock, the 10th of his career. He has already accumulated more than 120,000 plays on Spotify with the singles "Free Man" and "Quarter on the Ground (A Song for Uncle Joe)". We can also hear on the album a great duet with Amy Helm for the song "Something to Lose", beautifully enriched by brass. Recorded in Nashville, Halfway Home by Morning offers moments of soul and folk in addition to his characteristic sound. We discover some very interesting passages on this new album by Matt Andersen. (March 2019)
SIX




Newfoundland singer-songwriter Don Brownrigg returns after the critically acclaimed album It Takes All Kinds (To Make This World I Find). On Fireworks, he again offers his poetic folk rock style, with some more pop parts, as in the first single, "Bad Timing". To his nine original compositions, let's note the addition of his very personal cover of Suzanne Vega's "Tom's Diner" dating back to 1982. Here is an interesting album for this talented artist. (March 2019)





If Justin Bieber is forever associated with the 2017 monstrous hit "Despacito", it is Luis Fonsi who is nevertheless behind this song, and Bieber was only a collaborator (with Daddy Yankee) for the English version. The Puerto Rican finally releases an album that includes this global hit in both versions. This is the first album in five years for Luis Fonsi who has 20 years of career and eight albums. He offers a Latin pop sound, with some particularly effective rhythms, but also contemporary ballads. "Despacito" is not the only hit that can be heard on Vida since we also find "Imposible" (with Ozuna) and "Calypso" (with Stefflon Don, in addition to a version with Karol G). But above all, the most interesting and exciting moment of the album is the inevitable "Échame la Culpa" (with Demi Lovato). With Vida, Fonsi presents several great hits and some good moments, but also ballads or mid-tempo pieces that are less captivating, for an unequal album. And if in addition you have already heard too much "Despacito", you will again have to pass through it twice rather than once. (March 2019)
Music Videos: « Despacito » - « Échame la Culpa » - « Calypso » - « Imposible » - « Sola »




This is an audacious project for bassist Steve Haines. Along with singer Becca Stevens, soprano saxophonist Chad Eby, pianist Joey Calderazzo, and a symphony orchestra conducted by Kevin Geraldi, it includes classics by major Canadian songwriters such as Gordon Lightfoot, Neil Young, Leonard Cohen and Kim Mitchell. You can also hear original pieces written by Haines and Becca. We can even hear Chopin! In fact, Haines and his orchestra offer a perfect mix of jazz and folk, of classical and Celtic music, for a magnificent album of great elegance. The album culminates with Cohen's excellent "Hallelujah", even though it's an umpteenth remake of this almost too much-heard classic. (March 2019)
SIX



½

Hanorah – For the Good Guys and the Bad Guys
Harorah went to the quarterfinals at the fifth edition of La Voix (in Quebec) in 2017. The Montreal singer-songwriter introduces her first five-song EP, produced by Alexandre Lapointe (The Brooks). She offers a pop rock sound with strong soul influences, Amy Winehouse and Joss Stone in mind. Hanorah offers several themes that are important to her, including great moments of optimism, but also the traumatic story of the sexual assault that she experienced in 2012. She presents solid music on this first release that only makes us hope for more material from her. (March 2019)



½

Yves Jarvis – The Same But By Different Means
Yves Jarvis is the new pseudonym of Jean-Sébastien Audet, better known under the name of Un Blonde. It's actually his middle name and his mother's last name. The Montrealer frees himself from his old alter-ego to offer us a whole new musical universe. The Same But By Different Means contains nothing less than 22 tracks, but varying between 15 seconds and eight minutes. There is a fascinating exploratory mix of black folk, R&B and ambient music. Some songs may seem to finish a little too abruptly, but the whole remains of great creativity. Although it may be somewhat difficult to access, it is a great work of art that Yves Jarvis offers us with The Same But By Different Means. (March 2019)
Music Video: « Fruits of Disillusion »
SIX



½

After six years of absence due to illness, Ontarian Avril Lavigne is back on record. This fight is greatly reflected in the songs offered on Head Above Water. She presents a set of mid-tempo pieces, which have nothing to do with her early pop punk sound. Rather, it is adult pop rock music that will struggle to win back the young audience lost a long time ago. The colossal production remains of great quality with beautiful arrangements of strings to accompany her powerful choruses. Avril is still coming out of this syrupy environment on a few occasions, including the entertaining "Dumb Blonde" (featuring Nicki Minaj). The set presents good moments, but it will certainly not be among the greatest of her career. (March 2019)




The Canadian female duo, made up of multi-instrumentalists Brenley MacEachern and Lisa MacIsaac, returns with their seventh studio album. Madison Violet offer again their folk pop sound with impeccable vocal harmonies. The orchestral arrangements are lush and enrich very beautifully the music of the two artists. This is a mesmerizing album that quickly captivates us and makes us want to see them performing on stage, where Brenley and Lisa are at their best. (March 2019)
Passenger Sounds



½


Weezer – Weezer (The Black Album)
Weezer's Black Album was already in the plans in 2016, right after the release of the White Album. Here it is, finally, only a few weeks after an album of covers (The Teal Album). On this new record tending to be rather dark, Rivers Cuomo is more than ever allowed to swear and sing profanities. Musically, however, we find light pop music with effective rhythms and unforgettable melodies. This results in an album much sunnier than announced, with only 10 songs, but all very interesting. Another very good record by Weezer! (March 2019)



½

Weezer – Weezer (The Teal Album)
During their tour in 2018, Weezer began incorporating a few covers into their concerts such as A-Ha's "Take On Me" or The Turtles' "Happy Together". They then wanted to record a cover album and here is their umpteenth eponymous album, subtitled this time "The Teal Album". It preceded by just a few weeks their new eponymous release, "The Black Album". In addition to the previously mentioned songs, there are eight other hits: Toto's "Africa", Tears For Fears' "Everybody Wants To Rule the World", Eurythmics' "Sweet Dreams", Black Sabbath's "Paranoid", ELO's "Mr. Blue Sky", TLC's surprising "No Scrubs", Michael Jackson's "Billie Jean" and Ben E. King's "Stand By Me". It's always nice to hear great hits from the past, and the Weezer guys seem to enjoy playing them. However, many of the offered versions are not so different from the original ones. We would have liked them to be a little more creative, as they did for example with "No Scrubs" from TLC. Two or three more songs would also have been much appreciated. (March 2019)




After the mega-hits "Cooler Than Me" and "I Took a Pill in Ibiza", Mike Posner returns with his highly anticipated third album. The Michigan native has had to live with the illness and death of his father in recent months and this is what stands out the most on the album. In the opening song, "Jan 11th", Posner says that it was after his father's death that he truly became a man. He presents a very personal album that becomes moving on several occasions. Posner offers pop music a little more introspective than before, still with elements of rap and electro. It may not offer instant radio hits, but the whole is very solid for its cohesion. Mike Posner may release his most successful album in career with A Read Good Kid. (February 2019 Featured Review)



½

The American singer-songwriter presents her first full-length album with Heard It in a Past Life. After explorations with folk tendencies, Maggie Rogers has been attracted to electronic music, that had always interested her, and she takes a much poppier direction on this first record. You can hear a good mix of pop, rock and electro, with catchy melodies and fast pounding rhythms. We can still hear some folk influences, sprinkled here and there. We can especially discover a good mix of her favorite styles in the first hit, "Alaska". Here is an excellent debut album for Maggie Rogers who demonstrates the extent of her talent. (February 2019 Featured New Artist)
Music Videos: « Alaska » - « Light On »



½

For their new album, the Australian alternative band has unveiled a song every month throughout 2018. Here is the assembly of all on Stolen Diamonds which contains a mix of their various influences: ska, reggae, world music, etc. "Kila" even starts the album with a disco rhythm to accompany the powerful chorus. There are brass throughout the record to add richness to the arrangements. The beats remain effective and the joy of life is always present, even on darker tracks like "Ready Now" or "Anybody". The group is experimenting a bit more on "Barricades", one of the most complex songs of the album. Always well received in Quebec, the band offers a song mostly in French, "La sirène", with the collaboration of Éloïse Mignon. In the same way, The Cat Empire offer "Sola" to their Spanish-speaking fans in collaboration with Spanish musician Depedro. It's a versatile and solid album from start to finish that The Cat Empire give us, a band that seems to be at its peak. (February 2019)
Two Shoes /