Note: If you can read French, go to the French page for additional content.

to SEARCH this page
FEATURED REVIEW:
On Prism four years ago, Katy Perry reached a certain maturity with a little more adult music, except for the dance song "Dark Horse". It is on that song that Katy decided to build for Witness which is much more club-oriented with energetic electro music. Electronic beats and synthesizers dominate completely here. But it is not always successful, on the contrary! The only track that provides a minimum of excitement is the hit "Chained to the Rhythm", with perhaps also "Pendulum". Otherwise, we can hear frankly boring songs, including two useless ballads, the worst being by far "Bigger Than Me". Katy talks about social topics that might be interesting, but on music so tasteless that you no longer want to listen to the end. Witness is a weird album and would have been more relevant early in her career, when Katy Perry lacked confidence.
Music Videos: « Chained to the Rhythm » - « Bon Appétit »



FEATURED NEW ARTIST:
Nick Hakim arrives from Washington, DC with a rather underground R&B style. The singer, songwriter and multi-instrumentalist offers somewhat psychedelic aerial music with a soft voice, atmospheric music on which one can be rocked when playing in the background. However, to truly discover all the subtleties on Green Twins, some effort is needed. The album proposes more depth than the two EPs previously issued and which allowed Hakim to be recognized. We discover the true face and all the artistic possibilities of Nick Hakim on Green Twins, an album that will surely bring him recognition, although popular success will be difficult to acquire with music of such consistency.
Music Video: « Roller Skates »



½

july 7-13:
Benjamin Booker – Witness
Benjamin Booker is a singer and songwriter from Virginia who plays a mix of blues and somewhat dirty rock, certainly inspired by the garage blues sound of the White Stripes, Black Keys and company. However, despite his hoarse voice, he has melodies a little more pop with soul and folk tendencies. On this second album, he is more politically and socially involved, following the rise of the Black Lives Matter movement. This mix of committed and personal songs, accompanied by rich and varied music, results in a complete album that is extremely pleasant to listen to, his most accomplished work to date. A very nice surprise!



½

Quatuor Ébène & Michel Portal – Eternal Stories
Quatuor Ébène (Ebony Quartet) is easily transformed between a classical ensemble and a jazz band. In the case of Eternal Stories, the string quartet joins jazz musician Michel Portal on clarinets, but also percussionist Richard Héry and keyboardist Xavier Tribolet. They perform their own compositions, including four Portal tracks. The highlight of the album is when they play extracts from the "Five Tango Sensations", a late work by Astor Piazzolla. Quatuor Ébène remains inventive on this new album and it maybe also allows Michel Portal to realize a dream, that of producing an album with a string quartet, as Charlie Parker did in 1949.



½

Paul Rossy – Jazz Poetry: The Music of Paul Rossy
Dr. Paul Rossy is a pediatrician during the day and a singer-songwriter at night. In April, he released his first album of original songs in collaboration with Ian Kelly, Goodbye Sings the Wind, to support the Montreal Children's Hospital. Following his participation at the Montreal International Jazz Festival last year, Dr. Rossy was inspired and wanted to give a jazz color to his songs. He again entrusted the production to Ian Kelly for Jazz Poetry which contains a reinterpretation in jazz version of the songs of Goodbye Sings the Wind. Profits will again be donated to the Montreal Children's Hospital Foundation.



½


Simon Okely is a multi-instrumentalist from Melbourne, Australia. After being a member of the Oh Mercy band as a guitarist, he decided to embark on a solo career under the pseudonym Slow Dancer. In a Mood is his sophomore album on which he offers a mix of folk and soft rock with a touch of soul / R&B. In fact, he reminds us of a contemporary mix between Christopher Cross and Van Morrison. Slow Dancer plays all the instruments in addition to singing from his powerful voice, making it softer and warm for the needs of this record that is perfect for the bedroom. He does not reinvent anything and seems rather nostalgic of the past, but he nevertheless plays pleasant to listen music, a sound that comforts us.




Whitehorse – Panther in the Dollhouse
The Quebec duo formed of Luke Doucet and Melissa McClelland is back with a new album, only two years after Leave No Bridge Unburned. Less autobiographical than the previous one, Panther in the Dollhouse presents rather dark and imperfect characters in a more cinematic context. With the addition of the duo of producers Likeminds and several musicians, the sound of the band also takes some expansion towards rock, leaving in the past their little country side that was never far before. We can certainly say that Whitehorse are reaching a new stage in their career thanks to this excellent record.
Music Videos: « Boys Like You » - « Nighthawks »



½

july 1-6:
Baltimore's pop punk band has released new albums with great consistency for 10 years. All Time Low are already having their seventh record with Last Young Renegade, following the acclaimed Future Hearts released two years ago, the last for Hopeless Records. This new recording also introduces a change of orientation for the band that becomes much more pop than rock with synthesizers and dancing rhythms. There are some hints of the past, but this is clearly not what dominates here. The whole is still intense and emotional, which may appeal to their first audience, if they are ready to follow them in a new way that reminds OneRepublic on several occasions. Note the presence of Tegan and Sara for the very effective "Ground Control". In conclusion, despite their pop turn, All Time Low have enough interesting tracks to attract a large audience.




60 years ago, Chuck Berry was one of the precursors of rock 'n' roll by releasing his debut album. Released three months after his death at the age of 90, Chuck is his first record of original songs in 38 years and he would certainly have liked to be still there to present it to the public. For more than 20 years in the 1980s and 1990s he had lost interest in writing new songs, a desire that was revived later in the years 2000. This new album is therefore the fruit of several years of work and it presents a legendary artist with still powerful voice. What we realize quickly on "Wonderful Woman" and "Big Boys" is that he had not lost any energy with the guitar in his hand, for Chuck Berry as we knew him well. He later slows down the rhythm on a few songs, but the beats return at different moments of the 10-song CD, of which "Lady B. Goode", a nod to his greatest hit. He also presents one of his finest poems set in song with "Dutchman". With Chuck, this rock 'n' roll legend proves that he could still compete with any artist of today. A surprising and extremely pleasant album to listen to, which loops magnificently an incomparable career!



½

Cheap Trick have experienced an unexpected success with their album of last year Bang, Zoom, Crazy... Hello. So, it's probably what motivated them to come back with a new album just over a year later. We're All Alright! takes again the most interesting of the previous one, while going a little further with an energetic rock sound worthy of their best years, with as bonus a real pleasure quite contagious. In fact, their sound is a little more rock than in the late 1970s and 1980s when the band was inspired a little more by the Beatles. On We're All Alright!, they put more forward their hard rock side with energy based on the rhythm section. This is an extremely enjoyable album that offer us Cheap Trick, a perfect album to accompany your road trips throughout the summer.



½

DragonForce – Reaching Into Infinity (CD + DVD)
The masters of power metal are back with a new faster than lightning album, despite its 70 minutes. On this seventh album, DragonForce welcome a new drummer in Gee Anzalone. They present music that is still as fast and heavy with perfect execution, but harmonies and melodies seem more accessible than ever. Will they reach the top of the charts while continuing to demonstrate all their virtuosity? Reaching into Infinity has everything needed to please a large audience, if you are not too stunned by the infernal rhythm section and the prowess of guitarists Sam Totman and Herman Li, perhaps the best duo of guitarists these days. Note that the band pays tribute to Iron Maiden's "Seventh Son of a Seventh Son" with the 11-minute "Edge of the World" song. They also offer two bonus tracks ("Hatred and Revenge" and "Evil Dead"), as well as a DVD containing songs recorded in concert at the Woodstock Festival in Poland in 2016. With Reaching into Infinity, it is easy to say that DragonForce offer their strongest album in 10 years, since the unmistakable Ultra Beatdown in 2008.
Electric Generation / Cadence





The Kingston, Ontario group has been around for 30 years. On this seventh album, Hugh Dillon and his band again offer this mix of accessible rock close to Tragically Hip and hard rock as AC / DC, with obvious influences on several occasions from the Rolling Stones. An effective rhythm section will surely make you stomp your feet for several songs. The guitar remains also greatly effective with quality riffs. Despite great entertainment, the Headstones remain often a predictable band.




The Las Vegas rock band is definitely evolving on their third album. There are still some dark sides a little heavy, but the group seems to try to remain more joyful than in the past. Evolve contains much more pop songs with the almost excessive use of synthesizers, starting with the disco "I Don't Know Why". At times, Imagine Dragons seem to want to imitate Coldplay without the same success in their turning to pop, with in addition strong influences from the 1980s. There are still some interesting electro rock songs, but too little to solidify this much too disparate album. Even the mega hit "Believer", which has invaded radios, becomes somewhat tiresome over time. Evolve is a frustrating album at the end of the day, because we would like to love it but we cannot. It seems we're dealing with a band a little bit lost.
Music Video: « Believer »


½

After 747 in 2014, the country pop trio took a break, the time of solo albums by Charles Kelley and Hillary Scott. Lady Antebellum now return with Heart Break, produced in California by Busbee. The result is a slightly softer rock and less country sound. Several mid-tempo tracks were inspired either from the 1960s and 1970s or from adult contemporary music. Several melodies are captivating enough to achieve some radio success. On the other hand, there are many interchangeable songs that are not very exciting.
Music Video: « You Look Good »


½

Lorde – Melodrama
After a debut album that got much attention in 2013, the young New Zealander, now 20 years old, is back with Melodrama. If Pure Heroine already had some creativity for this young singer-songwriter, Lorde really takes off with this one. We can also have a very good overview with the first singles: "Green Light", "Liability" and "Perfect Places". To change her sound, Lorde gave production to Jack Antonoff (Fun) and Bleachers. The result is a more mature record, but above all more elaborate and creative than the previous one. We can hear several textures, between interiority and catchy rhythms. But no matter the context of the song, Lorde succeeds in captivating us and carrying us to the end, when you would ask for even more. 41 minutes are certainly not enough for this excellent album, surely one of the best of the year...
Music Video: « Green Light »





Toronto's folk pop duo releases its fourth studio album with The Knight Sessions. Brenley MacEachern and Lisa MacIsaac (Ashley MacIsaac's sister) possibly offer their most mature album so far with several successful songs. The vocal harmonies remain at the very core of their music, and the simple arrangements of acoustic guitar or violin only enhance them without ever stealing the show. You will not be able to stop yourself from continuously humming some of the unforgettable melodies of this new record of high quality.
Passenger Sounds / Cadence



½

Styx – The Mission
After more than 45 years of career, the old progressive rockers return with a first album of original songs in 14 years. The Mission is a concept album about a mission to Mars in 2033. As for the sound, it has nothing futuristic as the band returns to the sound that made them successful back in the late 1970s. Otherwise, we quickly realize that this is where Styx feels the most comfortable with several good energetic tracks worthy of their best years. It is rather refreshing to hear the band resume where they left over 35 years ago. The Mission is therefore a surprising album, very pleasant to listen to.




In 2016, producer Ian Brennan (Tinariwen, Tasili), who is behind the projects of the Zomba Prison Project, traveled to Ukerewe, the largest inland island in Africa, accessible only by a ferry, a four-hour trip. It is so isolated that people were going there to abandon their albino children. The island has become a haven for people in this condition. Brennan organized composition workshops, encouraging people to express their experiences and feelings. The singing and dancing being rather badly seen on the island, Brennan must have been convincing to allow the group to open itself. Often ignored and left out even by their own family, it is not surprising that albinos have expressed themselves mostly on the themes of loneliness and abandonment. Most of the songs on the album have been written in Kikirewe and Jeeta, two officially censored dialects of the country since its unification in 1964. Like the Zomba Prison Project, Brennan allows a group not heard until then to express freely. The result is a touching album of 23 tracks (somewhat uneven) for just over 30 minutes.




june 23-30:
For their second album of the year, the Australian collective goes into science fiction with energetic progressive rock filled with synthesizers and robotic voices. Murder of the Universe is divided into three chapters, each telling a part of humanity that is pushed to extinction in a futuristic world dominated by machines. Several passages recall the Judas Priest of the late 1980s, without the endless guitar solos. In the third chapter, the very graphic descriptions of vomiting cyborgs and the murder of the universe may shock some sensitive ears. But in fact, few really interesting moments come out and one wonders if it was really necessary to go that far. Several pieces on the album offer the expected entertainment, but lack some creativity, staying often predictable. Murder of the Universe is certainly their weakest album among the last three. On the other hand, they announced five albums in 2017, which means that they will have three more to get better creatively. To be continued… (June 2017)



½

Meklit – When the People Move, the Music Moves Too
Meklit is a Californian of Ethiopian origin who offers a fusion of world music and jazz. On this new album, she merges even more the genres in an energetic and particularly creative ensemble. Produced by singer / songwriter Dan Wilson (Adele, John Legend), the record carries us in all kinds of atmospheres with rich arrangements incorporating violins, keyboards, brass, clarinets, etc. Despite the musical richness, Meklit's powerful soulful voice emerges very well through the whole. The godfather of Ethio-Jazz, Mulatu Astatke, contributed to this album when he told Meklit in 2011: "Find your contribution to ethio-jazz and keep innovating!". The result is a festive album that integrates both Ethiopian and American cultures. Among the musicians who participated in the recording are Andrew Bird and Preservation Hall Horns. An incomparable record to discover! (June 2017)



½

The young Californian rapper is back with his second full-length album, two years after a shattering debut. For Big Fish Theory, Vince Staples can count on a great group of guests: Bon Iver, Damon Albarn, Kendrick Lamar, Rick Ross, Juicy J, Kilo Kish, and so on. Staples is still pushing back some rap boundaries by using electronics in a great way. The arrangements are superb and will often test your speakers with a bass that takes on to the guts. Staples plays admirably with the musicality of his songs, which often pushes his voice delivery and his lyrics to the background. Big Fish Theory is an extremely interesting album if you enjoy more musical than spoken hip hop. Without matching the creative qualities of his first album, here is again a record of foreground for this rapper of the new generation. (June 2017)
Music Videos: « Big Fish » - « Rain Come Down »



½

june 16-22:
After a long break of six years, the band from Seattle is back with an album of great complexity. Indeed, Fleet Foxes still offer this mix of indie rock, folk and country, but they add a touch of progressive rock that can recall the beginnings of Yes. Crack-Up is definitely their most dense, cerebral, complex and difficult album to date. On the other hand, it quickly turns out to be very rewarding. The vocal harmonies remain the strength of the band, and from this point of view they can recall the most psychedelic moments of the Beach Boys. As if to confirm the group's sophisticated artistic approach, they chose to release as a first single a 9-minute song in two parts, "Third of May / Odaigahara". Sometimes orchestral and sometimes experimental, Crack-Up will leave no one indifferent, representing a great challenge to the first listening. On the other hand, with a little patience, you will discover several layers and musical subtleties all more interesting than the others. Fleet Foxes therefore offer a very creative album, which requires only a little effort of appreciation. (June 2017)



½

Montreal-born with Haitian background Jowee Omicil offers an incomparable musical mix. Jazz is obviously at the heart of the work of this trumpeter and multi-instrumentalist, but there are also Caribbean, African, Latin or gospel accents. The arranger, composer and producer now established in Paris releases his new album, his first international record, on which he intends to celebrate. He is accompanied for the occasion by musicians of great talent from about anywhere around the world. Omicil winks at Aznavour, Tinariwen and Jay-Z. He even crosses the "Bridge of Avignon" ("Le pont d'Avignon") in afro-pop, in addition to presenting sounds close to Indian music. In fact, it is a constant journey that we do in the company of Jowee Omicil who really goes in all directions, maybe even a little too much we can say after a while. He succeeds at least in putting everything in his own style, in making it a personal work. So, it's all to his credit! (June 2017)
Jazz Village / PIAS / SIX



½

For this eighth album, and the first in four years, the indie rock band took all their time, recording enough material for a double album, then starting all over again. They worked again with producer Mike D, but also with Danger Mouse and John Hill. They were accompanied by about twenty musicians and nine engineers, perhaps to recreate the collegiality of Woodstock which was their first influence for the record. There is a mix of indie rock and glam, but this is mainly their most pop album to date. Just listen to their hit "Feel It Still" to be convinced, a short song of less than three minutes that reminds Pharrell Williams. We hear some interesting elements on Woodstock, but unfortunately it is not the band that we knew, as if they were lost a bit. It has anyway a good commercial potential... (June 2017)
Music Videos: « Feel It Still » - « Rich Friends »




Royal Blood – How Did We Get So Dark?
Three years after its debut album, the British duo is back with another hard-hitting record. A little less heavy than the previous one, How Did We Get So Dark still presents elements comparable to the White Stripes in a dirty garage style. Fuzzy guitars and a few keyboards are added to the sound of the band that is growing. The melodies are unforgettable, on always energetic and catchy music which will surely make you stomp your feet. In short, even if it lasts only 34 minutes, it is a very satisfactory album that give us the guys of Royal Blood. (June 2017)
Music Videos: « Lights Out » - « Hook, Line & Sinker » - « I Only Lie When I Love You »



½

june 9-15:
For this first album, the singer and songwriter from Toronto comes to us with a pop sound accompanied by scratching electric guitars. Taylor Knox reminds us greatly of the pop rock sounds of the 1970s, but also of contemporaries like Teenage Fanclub and Tame Impala. LOVE begins strongly with the energetic and effective songs "Wishing Well" and "The Stars". Several tracks will then keep your interest and make you want to hear more. Several elements of this first record deserve special attention to this artist in the future. (June 2017)




The young pianist, singer and songwriter returns with a new album entitled Living in Twilight, from the Weepies song that she plays beautifully. The album contains a mix of classics from the American songbook, amazing contemporary covers and original compositions. Among the classics, there are Ray Nobles' "The Very Thought of You", Cole Porter's "So In Love" and Chick Corea's "500 Miles High". Her interpretations of contemporary songs include the surprising "Someone Like You" (Adele), "To Be Alone With You" (Sufjan Stevens) in an instrumental version, as well as the touching "Go Leave" (Kate McGarrigle). Some influences are particularly evident throughout the CD, including traces of Cuban and Brazilian music. Ariel Pocock offers varied jazz music, a soft but rich sound. She will be visiting Quebec in early July for three concerts. (June 2017)



½

june 1-8:
While Linkin Park seemed to have somewhat creatively found itself back in 2014 with The Hunting Party, now they are getting bogged down again with a more than dubious pop turn. Metal is indeed completely absent here, as are the interesting riffs, and forget the screams of Chester Bennington which gave so much energy to their first recordings. We now have a pop rock sound tinged with electro, but mostly frankly lacking in character and dynamism. There are some interesting moments, tailor-made for radios, but they are way too rare. Even the first single, "Heavy", does not push down any barrier despite its interesting melody. One More Light is an album that will surely leave the fans of the first hour indifferent, without allowing the band to get a new audience. (June 2017 Featured Review)
Music Video: « Heavy »



Scott Helman is a young pop rock singer from Toronto who offers his debut album with Hôtel de Ville (City Hall). More rock than Justin Bieber, Helman presents mostly much more creative music, bringing him immediately into a class apart. But it remains that each melody is unforgettable and made perfectly for radios. It's simple, the 12 tracks on Hôtel de Ville could be at the top of the charts. Since his first EP in 2014, Augusta, the 21-year old guy has not stopped working his sound, going on tour around the world. It is very easy to hear it listening to Hôtel de Ville, which has very few weaknesses. For quality pop music, Scott Helman is definitely a name to remember. (June 2017 Featured New Artist)
Music Video: « Kinda Complicated »



½

Aliocha – Eleven Songs
The young Aliocha is a natural, self-taught, inspired by Bob Dylan, Eliott Smith, John Lennon and Nick Drake, while bringing his personal touch, full of imperfections. While traveling between Montreal, Paris and Los Angeles, he could trace his path, especially when he met brilliant producer Samy Osta (La Femme, Feu! Chatterton) in Paris. After releasing the Sorry Eyes EP in France in the fall of 2016, he is back with an album released simultaneously in Europe and Canada. Aliocha proposes a folk sound inspired by both contemporary folk rock and the music of the 1960s. Some pop or more psychedelic touches add color to an album that ultimately has a lot of personality. A very good record! (June 2017)



½


Dan Auerbach is mostly known for his work with The Black Keys, in a garage blues style, and he has also produced several albums in different genres: Pretenders, Lana Del Rey, Cage the Elephant, JEFF the Brotherhood, Dr. John and so on. For this solo album, Auerbach goes in a complete different way, exploring old Memphis soul and Nashville country. He often recalls Jeff Lynne in the 1980s, in the days of the Traveling Wilburys, a style he particularly liked. The album contains only 10 songs totaling 35 minutes, but they are simply refreshing, in addition to being greatly creative. So here is a very high quality entertainment, which is missing only two or three tracks to make the difference and carry the album to the top of 2017. (June 2017)



½

After six years of absence on record, Debbie Harry and her band are back with a new album, Pollinator. On the other hand, it seems that since their return in the years 2000 Blondie try more than ever to recall their glorious past while clinging to more contemporary electro pop music. Where they were rather successful on their previous albums, here it sounds downright false. It is not the panoply of songwriters and guest musicians who would make Pollinator as interesting as their albums of 40 years ago. Neither their covers of Johnny Marr ("My Monster") and Charli XCX ("Gravity"). At the end of the day, it's hard to understand who Blondie is talking to with this album, as both fans of their debut and a younger audience should pay no attention to it. (June 2017)


½

F

a

ith Evans

and The Notorious B.I.G. – The King & I
Although it is announced as an album by Faith Evans and The Notorious B.I.G., The King & I is much more an album by Faith Evans, mostly R&B, with samplings by the late rapper. In fact, it presents itself as a souvenir album about the duo's relationship. Several of the samplings have already been heard often and their use is not always judicious, even being negative for several of the 25 tracks. We can hear several guest artists (Jamal Woolard, Lil 'Cease, Mama Wallace, Snoop Dogg, Busta Rhymes, Lil' Kim, etc.), but it is not enough to restore credibility to the whole. With 72 minutes of music, The King & I contains far too many uninteresting moments to satisfy even the biggest nostalgic fans of The Notorious B.I.G. (June 2017)



The Canadian singer and pianist is back with a new album of jazz standards, after revisiting pop rock classics on Wallflower in 2015. Diana Krall became more involved than ever before as she chose each song, conceived the arrangements and gathered three separate bands to record the 11 tracks. Whether in a trio, a quartet or a quintet version, each song is interpreted smoothly, with a good dose of romanticism. You can hear several standards of the genre such as "Moonglow", "Blue Skies", "Sway", "Dream", as well as the first single, "Night and Day", a Cole Porter classic. Turn Up the Quiet is a very good late night record by this great jazz lady. (June 2017)



½

Shai Maestro Trio – The Stone Skipper
Accompanied by Jorge Roeder and Ziv Ravitz, Israeli pianist Shai Maestro offers us a jazz album of great power with The Stone Skipper. This is the fourth album of the trio since their debut in 2011. The fluidity of the three musicians is incomparable and they seem to be one (the trio takes its full meaning). Maestro pushes the boundaries of jazz by integrating a few electronic elements and voices coming from nowhere to blend perfectly with his music. The 15-song album presents itself as a storyline, and each musician has put himself at the service of the storyline avoiding to lose themselves in virtuosity. Even Maestro could fade at the piano on several occasions to let the work breathe in its deployment. This is undoubtedly the most personal album of the trio to date, with several meditative moments. To discover! (June 2017)



½


The Under the Influence suite is a 2015 order from the Montreal National Jazz Orchestra to saxophonist, composer and conductor Christine Jensen. There are five parts by renowned composers such as Kenny Wheeler, Jan Jarczyk, John Coltrane, Lee Konitz and Wayne Shorter. Sienna Dahlen's soft voice accompanies the orchestra magnificently. Founded in 2012, the Montreal National Jazz Orchestra has about twenty musicians and is already considered world-class. As for Christine Jensen, the Montrealer is part of the jazz elite in Canada. (June 2017)



½

Paramore – After Laughter
Four years after their excellent self-titled album, Paramore are back with After Laughter. Singer Hayley Williams seems to have problems retaining her colleagues, while bassist Jeremy Davis left the band for the second time. Paramore seem more and more centered around their singer, the only one to have been a member of the band for their five albums. In addition, it seems that the music of the group follows more and more the pop inspiration of Hayley. After Laughter contains several contagious melodies and the alternative rock elements that could remain previously now seem from the past. Their new wave sound, which seems joyful at first, rather presents an incessant struggle against break-ups. But this is nothing surprising since the band's departures remain their main inspiration since their debut 12 years ago. After Laughter is still a very pleasant album to listen to. (June 2017)
Music Videos: « Hard Times » - « Told You So »



½

Nick Cave & The Bad Seeds – Lovely Creatures:
The Best of Nick Cave and The Bad Seeds, 1984-2014 (3 CD + DVD)
Nick Cave began his career with the birth of punk in Australia. On the other hand, he quickly detached himself with his band, the Bad Seeds, to go to deeper music, both dark and intelligent. After three decades of quasi-incessant creativity, what better than a deluxe collection on three CDs to make a summary of this long career. So, we can hear 45 of the best songs of Nick Cave and his Bad Seeds covering the years 1984 to 2014. Unlike the compilation on a single CD, The Best of Nick Cave & the Bad Seeds, released in 1998, we can go much further here, including his debut, as well as adding tracks from the superb Abattoir Blues/The Lyre of Orpheus (2004), and Push the Sky Away (2014). In bonus, a DVD is offered featuring TV appearances, live performances and interviews. With more than 225 minutes, there's a lot of material on these three CDs. Unfortunately, because of the lack of new content, the hardcore fans of the band will not find anything new to discover. Still, it is certainly the most complete compilation to date to truly frame the career of Nick Cave & The Bad Seeds. (June 2017)



½

After an unsuccessful intrusion in country music in 2013 on Feels Like Home, Sheryl Crow takes a drastic turn with Be Myself and returns to the pop rock style that made her popular in the 1990s. She works again with directors Jeff Trott and Tchad Blake, who were behind the successes of her 1996 eponymous album and The Globe Sessions in 1998. Several rhythms remind us of those years that were fruitful for the singer. "Roller Skate" reminds us of "All I Want To Do" and "Strangers Again" is not without reminding us "It It Makes You Happy." Sheryl seems particularly happy to be immersed in this style which not only made her famous, but which allowed her to reach her creative peak. Obviously, the freshness of the era is not quite there 20 years later. But the sunny and pleasant songs to listen will allow us to rediscover the artist who was so seducing in her early days. Be Myself turns out to be a more than honest album, on which Sheryl Crow is faithful to herself. (May 2017 Featured Review)



½

Wilsen – I Go Missing in My Sleep
Wilsen is a trio from Brooklyn, New York led by singer-songwriter Tamsin Wilson. They stood out on the independent scene in 2013, and after two EPs, they finally arrive with a first full-length. The singles "Garden" and "Centipede" have previously enjoyed great success on the digital music platforms (2.7 million listens on Spotify for "Garden"). The music of the band, rather introspective and enveloping, remains largely dominated by the voice of Tamsin who captivates us from the first listening. Here is an album of great musical richness that will create a dream atmosphere in your home. (May 2017 Featured New Artist)
Music Videos: « Garden » - « Centipede »



½

Twelve years ago, bassist, multi-instrumentalist and producer Jean-François Lemieux had the idea to merge Western techno music and traditional African music. So here is finally Afrikana Soul Sister, an ingenious hybrid between two universes that would not have met otherwise. On the other hand, from the opening song and first single, "Mayébo", this fusion seems natural. For this first album, Lemieux has assembled creators from all horizons such as Joanie Labelle, Djely Tapa, Mélissa Lavergne, Sylphir Soulay, Kattam Tam, Sarah Lachbar, Dramen Koré, Élage Diouf and many others. It is a very nice album which is offered to us, with incessant contagious rhythms. (May 2017)



½


After a release date postponed a few times, here is finally the 13th album by R&B singer Mary J. Blige. The album is powered by the first single, "Love Yourself", featuring Kanye West. DJ Khaled, Missy Elliot and Quavo collaborate on "Glow Up", as well as Prince Charlez and Kaytranada a little later on the record. All in voice, the singer proves again that she can reign at the top of R&B, despite a fierce competition. There are some less interesting songs, but it is still a leading R&B album with flawless production. (May 2017)




Haitian of origin and Montrealer of adoption, David Bontemps alternates between his careers as classical pianist, composer and leader of the creole jazz quintet Makaya. On this second album as a pianist, he proposes 12 variations on the carnival theme Gede Nibo by composer Ludovic Lamothe, named after a Haitian voodoo divinity and which dates from 1934, the year of the end of the American occupation of Haiti. These declinations of Gede Nibo by David Bontemps represent great technical challenges. The album concludes with the play "ANKH", composed by Bontemps in 2010 after the earthquake that ravaged Haiti. It is played only with the left hand. The album lasts only 34 minutes, but it is of great intensity, in addition to demonstrating all the talent of the pianist. (May 2017)



½

Since the success of The Spirit Room in 2001, the singer from Arizona produced only one solo album (in 2003) and a country EP (in 2010). It is therefore normal that there is a kind of effervescence at the release of a new album by Michelle Branch. The first feeling with Hopeless Romantic is that it is a new start for the one who had contractual problems with her record company and who has been divorced in recent years. We feel little nostalgia, but rather a desire to look to the future. Her adult pop style takes a somewhat electro-pop turn on this new album well anchored in its era. Michelle Branch has a very pleasant album to listen to, with potential hits in bonus. (May 2017)
Music Videos: « Hopeless Romantic » - « Best You Ever »



½

On their new album, the Zac Brown Band gets closer to the style of their debut, with a mix between traditional and contemporary country. This return to their roots is revealed both in the title and in the first three songs: "Roots", "Real Thing" and "Long Haul". We can hear this rather soft sound that brings us back to the 1970s. At the same time, the band drops their music explorations of the last years to return to a certain comfort, which will either have the same effect on their fans or more likely, make them feel that the band stays in place rather than moving forward. And it must be confessed, it becomes frankly annoying to be pounded that they make a return to their roots... For the nostalgic fans of their debut only. (May 2017)


½

The New York duo has attracted attention over the past year with several major radio hits, as well as their collaboration with Coldplay for "Something Just Like This". The Chainsmokers offer a rather simple electro-dance style, based above all on rhythm, without great subtleties. In fact, most of their songs present little interest, even from a dance floor perspective, due to many changes in beats. Only the radios remain to adhere to their music and again, their lack of substance does not keep interest for long. There are some entertaining moments on Memories, but they are very short. The Chainsmokers have no choice but to rely on Coldplay to propel their album. They should realize that it is better for them to launch a music video when they hold something effective rather than producing a full-length album. (May 2017)
Music Video: « Paris »



At the dawn of their 50 years of career, Deep Purple's veterans have been overwhelmed by the desire to present new material, four years after their latest studio album, Now What?!, which has had an unexpected success in Europe. Heavier and longer than its predecessor (with 66 minutes), InFinite has on the other hand a few lengths being a little less constant. Ian Gillan remains as solid behind the microphone and he is greatly accompanied by the rhythm section and organ typical to the sound of Deep Purple, again produced by faithful collaborator Bob Ezrin. You will not be too disoriented by the still recognizable sound of one of the bands that founded hard rock. There is in fact only the futuristic-style voice of the first song, "Time for Bedlam", which does not fit well with the whole (record and career). Otherwise, it is still this mix of classic metal and progressive rock that made their celebrity. Also, note their cover of The Doors' "Roadhouse Blues". The fans of the band should still appreciate. (May 2017)




The virtual band led by Damon Albarn is back on record after seven years of hiatus. Albarn leaves room for his collaborators, which gives an album a little more divided by parts rather than a complete work. But it is not so negative considering the quality of the compositions integrating alternative rock, electro and hip hop. In addition, there are some recurring themes with even some subtle political allusions to Trump and the Brexit. Collaborators on the album include Vince Staples, Grace Jones, Danny Brown, Mavis Staples, Pusha T and De La Soul. One can still hear a song leaving the field free to Albarn, "Busted and Blue", which could easily have been included on his last solo album. With Humanz, Gorillaz offer us an energetic and sufficiently varied album to keep our interest throughout the 50 minutes. Here is a very good record that is certainly worthy of their best years, perhaps the logical continuation to Demon Days issued 12 years ago. (May 2017)
Music Video: « Saturnz Barz »



½

French countertenor Philippe Jaroussky realizes a long-standing dream by telling the myth of Orpheus through the music of three Baroque composers: Monteverdi, Sartorio and Rossi. He thus created a kind of mini-opera with two voices and a chorus around the characters of Orpheus and Eurydice. Monteverdi's Orfeo, composed in 1607, is considered as the first opera in history. The epic of Orpheus and his late wife Eurydice nourished the imagination of many composers during the following decades. The operas of Rossi (1647) and Sartorio (1672) are much more elaborate works than that of Monteverdi. For La Storia di Orfeo, Jaroussky is accompanied by director Diego Fasolis, as well as by Emöke Barath in the role of Eurydice. The sequence of the pieces was made quite naturally, giving a greater place to Eurydice than in the original operas. This is a very interesting work, especially if you appreciate baroque opera. (May 2017)



½

The Junction was formed in Brampton, Ontario about 15 years ago. The trio offer indie rock music that incorporates some electro elements with a slight new wave trend. They also have an aerial side at times which carries us elsewhere. The Junction offer interesting and creative music. Only a few passages are needed to catch our attention and keep it. So, you may not be too inclined to listen to City Nights repeatedly, despite its very nice qualities. (May 2017)





After a mixtape in 2016 that broke some of the frenzied rhythm to which he accustomed us to release very good albums, here is that the rapper Kendrick Lamar is back with DAMN. He pursues in the line of excellent Good Kid, M.A.A.D City and To Pimp a Butterfly with catchy beats and an incomparable flow. After only a few tracks, we find ourselves completely subjugated by the raw talent of this extremely complete artist. On DAMN, Lamar constantly questions his mental health, but after all, madness is never far from genius. To hear the consistency that he has shown since the beginning of his career, that is how one must begin to consider him. The album of 14 songs totaling 55 minutes presents very few elements of weakness and on the contrary, remains coherent from beginning to end. A feat considering the style filled with clichés in which he works. So, once again, this is a first-rate album by Kendrick Lamar, an album that is heading straight for the best ones of the year. Bravo! (May 2017)
Music Videos: « HUMBLE. » - « DNA. »
Aftermath / Interscope / Universal





With Faith Lift, it's already Harry Manx's 15th album. He has a unique sound on this recording while playing several guitars and being accompanied by the Sydney Opera String Quartet. We rediscover some great songs from Manx repertoire arranged for a string quartet by Clayton Doley. We can also hear a new track, his beautiful version of Al Green's immortal "Love and Happiness". With Faith Lift, this is a soft album that Manx offers us, a real balm for the soul. (May 2017)



½

John Mayer – The Search for Everything
Two EPs containing eight of the 12 tracks on The Search for Everything were released before the album, leaving little room for surprise. On the other hand, the fact that John Mayer returns to the soul style that suits him so well is greatly appreciated. He quickly makes us forget his long incursion in country rock. The album offers a nice mix of funky tracks and soul ballads, although a few less ballads would certainly facilitate an uninterrupted listening until the end (some may be tiresome). Despite its few weaknesses, The Search for Everything presents an interesting return for the popular singer and musician. (May 2017)
Music Video: « Still Feel Like Your Man »




Eleanor M

c

Cain

– True North: The Canadian Songbook (2 CD)
In the context of Canada's 150th anniversary, Eleanor McCain releases a double album with 32 Canadian music classics. Native of New Brunswick, Eleanor traveled from east to west with producer Don Breithaupt, conductor Martin MacDonald and engineer Jeremy Tusz to record an album with 10 different orchestras, an audacious project. In this way, she presents different music genres in her orchestral pop style of great softness. The album begins in force with the first single, Leonard Cohen's "Hallelujah". You can also listen to Neil Young's "Helpless", Bryan Adams' "Run To You", Roch Voisine's "I'll Always Be There" (who accompanied her as a duet), Gordon Lightfoot's "If You Could Read My Mind", Sarah McLachlan's "Angel", and several others. We can even hear two tracks in French: "Le monde est stone" by Michel Berger and Luc Plamondon (excerpt from the rock opera Starmania), as well as "Aujourd'hui, je dis bonjour à la vie" by Serge Fiori (Harmonium). Here is an excellent overview of the music that Canada has produced over the past decades. (May 2017)



½

Brazilian Nina Miranda lived all her life between her native land and London where she could integrate into the trip hop scene. After being part of several bands, she finally releases her first solo album. She offers a superb mix of styles and influences between her Latin origins, electro, pop music from the 1960s and 1970s, and African beats. The whole thing blends perfectly into a uniform and creative album. Through this fusion of genres, Nina Miranda also succeeds in taking a political stand by warning against complacency, a call to action. Here is a somewhat heterogeneous album at first, but that turns out to have a solid guideline. A debut of high quality for Nina Miranda! (May 2017)



½

SWMRS – Drive North
After several incarnations, including Emily's Army which released an album produced by Billie Joe Armstrong in 2011, SWMRS was born in 2014 in the wake of the departure of guitarist Travis Neumann. The punk rock band from Oakland, California, wanted to make a break with its past. Drive North is the first album of the new line-up and it still proposes a mix of punk and garage rock, but with too many elements of pop music and electro, often more destabilizing than interesting. In fact, what we notice quickly is that all the songs are frankly different, both in style and energy. So, there's no discernible guideline, and one might even think that Drive North is a compilation of several artists or worse, a teen movie soundtrack... Some effective beats manage to catch our attention, but they seem to have been heard very often in the past. And then, a rather disappointing track brings us back to the starting point. So here is an uneven album with very little interesting content. (May 2017)


½

Four years after Moon Landing, the British singer returns to earth with The Afterlove. On this fifth album, James Blunt proposes a slightly more polished pop sound, with large arrangements that make us somewhat forget the guitar-voice style that made his fame from his very first hit, "You're Beautiful". Blunt has worked with renowned collaborators to assist him on occasion, for producing, writing and adding a few voices: Ryan Tedder (OneRepublic) and Ed Sheeran. The trio also joined forces for the singing of the touching "Time of our Lives". The more pop direction of the album makes it certainly one of his most accessible work to date. Vocally, Blunt reminds us of Adam Levine on several occasions, to the point of coming to ask ourselves if we are not listening to a new Maroon 5 album. If this were the case, it would be the best album of that band since a long time because Blunt has his most solid and coherent record to date. An excellent album of contemporary adult pop, a flawless record that plays beautifully well until the end. (April 2017 Featured Review)
Music Videos: « Love Me Better » - « Bartender »



½

Jay Som
–
Everybody Works
Jay Som is the pseudonym of singer-songwriter and multi-instrumentalist Melina Duterte. The Californian-born was first known on the web by sharing indie pop songs under various monikers including a 9-track demo in 2016, Turn Into (now issued by Polyvinyl Records). Today, she releases her first official album containing a great mix of indie rock and aerial pop. The arrangements are superb, no matter what direction the style of the song takes. Each track adds something new to the album to arrive at the end of the 10 tracks with a particularly complete and satisfying record. Jay Som brings a fresh breeze to the indie musical landscape, which will surely make Everybody Works one of the best albums of the year. (April 2017 Featured New Artist)
Music Video: « Baybee »





Coco Méliès is a Québec duo that first became known in 2014 with Lighthouse, which led them to play concerts throughout Quebec and in Europe. With The Riddle, the duo returns with another refined and luminous folk album, thanks to rich arrangements and the co-production of Connor Seidel (Matt Holubowski). The superb vocal harmonies remain at the heart of their work, with beautiful orchestrations and a few discreet touches of electro. It is a very nice album that offer Coco Méliès, an album that goes far beyond folk music played alone on guitar. (April 2017)



½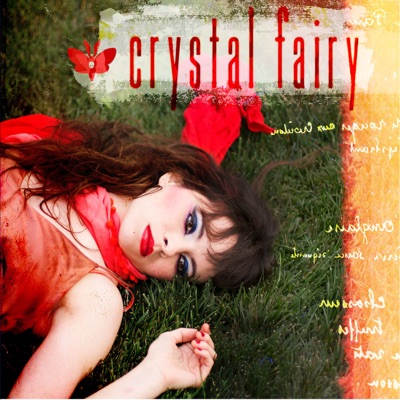 Crystal Fairy is a supergroup made up of members of the Melvins (Buzz Osborne and Dale Crover), At the Drive-In (Omar Rodriguez-Lopez) and the Mexican group Le Butcherettes (Teri Gender Bender). The quartet proposes a refreshing mix of stoner metal, grunge and punk, with of course influences of the 1990s, but with especially a modern color. Led by the versatile Mexican singer, the band aligns the 11 tracks of this first album with an extraordinary power and energy. It is a record that hooks us from the first moments, and of which it is very difficult to get rid before the end. (April 2017)



½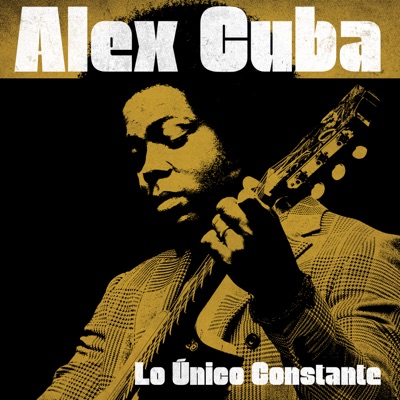 Alex Cuba – Lo Unico Constante
Alexis Puentes, aka Alex Cuba, returns with another very nice album of Latin pop. The singer originally from Cuba presents a sound a bit more stripped than in the past, an acoustic sound that emphasizes his soft soul voice. It feels like the sunny streets of Havana. Lo Unico Constante draws most of its influences from the "filin" (from the English "feeling"), a movement dating back to the 1940s inspired by genres with Cuban roots focused on the guitar, such as trova, American jazz and soul. The warm melodies, the beautiful harmonies and the neat words are in the spotlight, as in "Todas Las Cabezas Estan Locas". This song was recorded in Montreal with producer Jean Massicotte, guitarist Benoît Charest (Les Triplettes de Belleville) and singer Bïa. It was in Madrid that Cuba went to record the conclusion of the CD, "Lagrimas Del Que Llora", with guitarist Josemi Carmona, heir to a flamenco dynasty, the Carmonas de Jerez. Despite tracks recorded in different locations around the world, co-producer Joby Baker has managed to create a coherent whole. With Lo Unico Constante, the neo-Canadian once again succeeded in evolving Cuban music in a very beautiful direction. An excellent record! (April 2017)
Caracol / SIX



½

Richard D'Anjou – Beautiful Me
Richard D'Anjou became known in the 1990s as the singer of Too Many Cooks alongside guitarist Dan Georgesco (Porn Flakes). After several years far from the spotlights, the guy from Sherbrooke, Quebec resumes his career with his first solo album. He offers an album entirely in English and resolutely rock, with several dynamic songs as "Free" and the title song, both opening the CD. Despite a few more folk tracks, we cannot help but remember the good years of Too Many Cooks on several occasions, even that Georgesco comes to play piano. D'Anjou is also accompanied by Jean-François Lemieux (bass and production), Jean-Sébastien Chouinard (guitars), Pierre Fortin (drums), Catherine Ledoux (violin) and Lulu Hughes (back vocals). He signs all the lyrics and music, except for the music of "This Place" which is by Pascal Dufour (Respectables). It is thus a very personal first album that offers us this singer that made his mark on the Quebec rock scene. (April 2017)




In a difficult socio-political climate, Depeche Mode arrive with their most committed album, but also the darkest, the most intense and aggressive for a long time. The trio leave all their frustration and it results their best album in 12 years, even one of the best since the classic Violator in 1990. With their rather creative electro music, Depeche Mode still rival with contemporary artists, after having paved the way. If the first track, "Where's the Revolution", is definitely one of the highlights of the record, several other songs like "Scum" and "So Much Love" will certainly not leave you indifferent. Indeed, it's all the album that listens admirably, even in its deluxe edition of 17 tracks and 1 hour 15, since the five even darker alternate versions are as interesting as the original ones. With Spirit, Depeche Mode returns to the top of electronic pop music. (April 2017)
Music Video: « Where's the Revolution »



½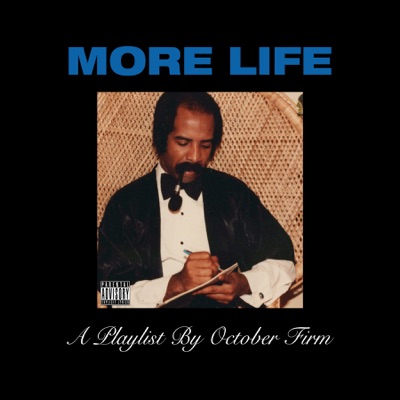 Drake – More Life
Less than a year after the disappointing Views, the Toronto rapper/singer returns with an album of nothing less than 22 tracks. More Life has various influences, with African rhythms, as well as very good pop songs. Indeed, Drake arrives with what is preferred of him, with an out of the ordinary creative energy in a very good mix between rap, R&B and pop. Drake is accompanied by a team of prominent collaborators with the participation of Kanye West, Young Thug, 2 Chainz, as well as the 19-year-old British singer Jorja Smith to whom Drake leaves all the room on the song "Get It Together" from African house producer Black Coffee. More Life is more like a vast playlist than an album. On the other hand, we find the Drake who seems to have fun singing, which was cruelly lacking on his previous album. (April 2017)



½

The pop rock band from Quebec is back with a new album, two years after C'est la vie. The short CD of 34 minutes still contains two big hits in "WAYN?" and "Fever". The first one even reached 50,000 plays on Spotify, a rarity for a song in French by a Quebec artist. It took six full-time months to the quartet to compose and record this new album, isolated in a chalet in Charlevoix. Despite always English titles, the eponymous album contains mostly French lyrics. The band also comes with new sounds, more introspective electro arrangements that accompany their pop rock unforgettable melodies. The maturity is palpable and the band has clearly gained insurance in recent years on tour. So, it's a nice record that the guys from Final State offer us. (April 2017)
St Laurent




The Canadian rock quartet is back with a refreshing and energetic third album, a record in its image. The album opens strongly with the first track, the title-track, which sets the tone and forces us to listen to the sequel. The new single, "Grief Money", is just as catchy, and is accompanied by a music video "featuring" Donald Trump. There are some tracks a little less interesting and dynamic, but the whole remains solid. Hollerado, led by singer Menno Versteeg, possess an innate sense of melody and their pop rock songs have everything they need to capture our attention. So, it's with great pleasure that we listen to Born Yesterday. (April 2017)
Music Videos: « Born Yesterday » - « Grief Money »



½

Imany – The Wrong Kind of War
Imany is a singer-songwriter who grew up in France and offers a great mix of folk and pop music. She became known in recent months thanks to a dance remix of "Don't Be So Shy" by the young Russian DJs Filatov & Karas. This song had been written for the film Sous la jupe des filles (Under the Girls Skirt) and had no popular intent. It is nevertheless the visiting card that has propelled Imany to the title of world celebrity. The album, much more introspective, nevertheless presents great songs with interesting lyrics wrapped in a very contemporary texture. (April 2017)
Music Video: « Don't Be So Shy (Filatov Karas Remix) »




In 40 years of career, including nearly 25 in solo, this elusive artist from the New York alternative scene has produced misunderstood albums, on which the desire for experimentation was often stronger than the pleasure that the listener could remove from it. The Brazilian-born musician returns with a new album, the first containing new material since 2004. Arto Lindsay seems this time at the top of his art, with a perfect control of the electro atmospheres, melodies, poetry, experimentation and noise, all well dosed in a rather coherent and contemporary set. His sophisticated music may not be as much avant-garde as it was, but it represents at least very well its time. Here is a very pleasant record, for an electro atmosphere that is warm at the same time. (April 2017)



½

Mastodon – Emperor of Sand
For its seventh studio album in 15 years, the Atlanta metal band turned to renowned producer Brendan O'Brien (AC/DC, Korn, Pearl Jam, Billy Talent and many others). But what differentiates Emperor of Sand from Mastodon's previous recordings is that it's a concept album, which the band had not done since Blood Mountain in 2006. In this sense, the 11 tracks of the album cannot be separated and follow each other perfectly. Around the theme of time passing too quickly, the record tells the story of a man facing a death sentence by a sultan of the desert. The album takes on a whole new meaning when we know that guitarist Bill Kelliher's mother died of brain cancer in 2016. Musically, the band is faithful to itself with a flawless rhythm section and a pair of guitarists in perfect communion. Several tracks have good melodies as well as vocal harmonies rarely heard for the band. On the other hand, most of the songs seem similar, so much that we don't know where we are on the CD. Emperor of Sand still contains enough interesting elements to want to come back to it later. (April 2017)
Reprise / Warner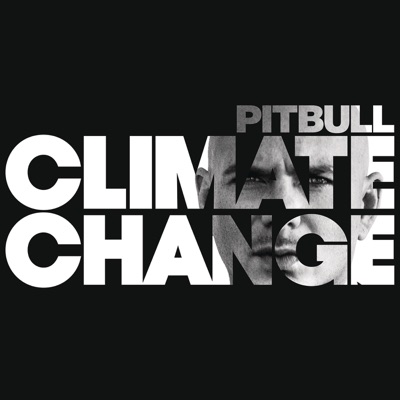 Pitbull – Climate Change
For his new album, the Florida superstar is once again accompanied by a plethora of stars to deliver pop hits one after the other. One can first hear Kiesza in "We Are Strong" where she sings Pat Benatar's "Love is a Battlefield". After, there are Robin Thicke (with Joe Perry and Travis Barker), Flo Rida and Lunchmoney Lewis (for the hit "Greenlight"), Enrique Iglesias, Jennifer Lopez, Jason Derulo and many others. One can even hear the second son of Bob Marley, Stephen, on the new single, the soft and acoustic "Options". There's a bit of everything on Climate Change, but if there's a common denominator, it's the desire to party and have a good time. In this sense, Pitbull reaches the target while most of the 12 tracks could invade the airwaves. There is nothing really surprising, but fans of Pitbull will once again be satisfied. (April 2017)
Music Videos: « Greenlight » - « Options »




The Canadian songwriter and performer releases his 13th career album with The Last Rider. Ron Sexsmith again offers this adult alternative style that revolves around the guitar, but this time with an unmatched musical richness thanks to large-scale arrangements. While he has sometimes approached a rather minimalist folk rock style, he takes on a more popish dimension here, which will make him appealing to a larger adult contemporary audience. Sexsmith even has this little something of Paul McCartney on several occasions throughout the record. The 15-track album ends in strength with possibly one of his best songs in career, "Man at the Gate (1913)". It is thus once again a captivating album that gives us this extraordinary artist. (April 2017)



½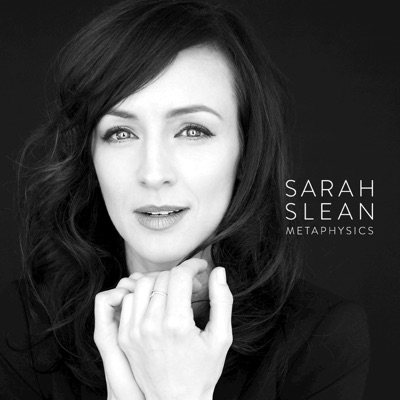 The Toronto singer releases her ninth album with Metaphysics. Mixed by David Bottrill (winner of a Grammy) and Vic Florencia (winner of a Juno), the record offers adult pop music with beautiful arrangements and orchestrations of great richness. The classical training that Sarah received from a very young age reappears on several occasions throughout the 10 original songs. Indeed, the melodies are always very effective and they sometimes approach lyrical chant, even if one can also hear elements of contemporary rock. Orchestrations meanwhile take us back to the 1970s, for a good mix between modern and retro. It is a high-class album that Sarah Slean is offering us. (April 2017)




Trey Songz – Tremaine the Album
On his seventh album, Trey Songz presents mainly slow and syrupy songs, with very rare energetic tracks that are more likely to become successful. On Tremaine, it is quickly realized that Trey Songz cannot help but talk about himself. His sexual performances remain at the heart of his work which is rarely romantic despite the languorous style. The only moment of humility arrives in "# 1 Fan" as he questions his ability to meet the sexual expectations of his greatest admirer. Several moments recall his album Trigga which was issued three years ago, but this one is much less interesting and without any creativity. The only passage somewhat worthwhile from a musical point of view is "Animal". For the rest, Tremaine the Album is a narcissistic record, full of clichés and without any artistic value. (April 2017)
Music Video: « Animal »



The Malian guitarist and singer went to the Woodstock Sessions in 2016, a series of studio recordings in front of an audience in New York State. It is the result of that session that one can discover with pleasure on Samba. It features a superb blend of African folk, Malian blues, jazz and world music, with bonus touches of funk, reggae and rock. The title of the album means "the second-born", his own place in his family, that of legendary Ali Farka Touré. Centered around the family, Vieux also pays tribute to his little sister in "Mariam". "Homafu Wawa" welcomes the people of northern Mali who resisted the occupation of jihadists, all women who suffered violence and men who had a tragic end. Vieux Farka Touré is socially committed on several levels. He is aimed at those who waste natural resources and kill wild animals in "Nature". Musically very varied, Samba is perhaps one of his most complete and solid works to date. (April 2017)



½

Four years after his debut with Rubberband, the American country singer is back with a new album on which he does not hesitate to innovate. Charlie Worsham presents a happy mix of styles around his country sound with elements of rock, pop, soul and folk. He even touches disco on "Birthday Suit". Worsham is also accompanied by a brass section and arrangements are rather elaborate. Interesting at the beginning by its eclecticism, Beginning of Things later becomes somewhat annoying since the songs are all different and are lacking cruelly coherence. The positive point is that Charlie Worsham proves that he can go beyond traditional country music to appeal to a wider audience, fan of varied contemporary country music. (April 2017)




50 Cent – Best of 50 Cent
Almost 15 years after his breakout and worldwide sales of more than 30 million albums, rapper 50 Cent finally releases a collection of his greatest hits. There are 18 tracks, including ten top 10 hits. One can rediscover the inevitable "In Da Club", "P.I.M.P., "Disco Inferno", "Candy Shop" and "Ayo Technology". We can also hear two tracks previously unreleased on an album, "Get Up" and "I Get It In", as well as a bonus track, "How To Rob". The compilation provides a good overview of the most productive years for 50 Cent (2003-2009). An important song missing otherwise: "Wanksta" from the soundtrack of 8 Mile. (April 2017)
Music Videos: « In Da Club » - « Candy Shop » - « Disco Inferno »



½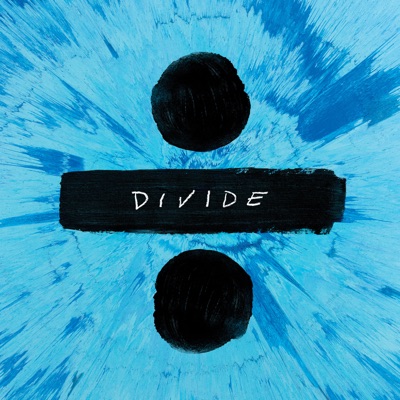 After the addition and multiplication, here is the album of the division for the British singer while he offers us ÷ (Divide). After a one-year break, Ed Sheeran again presents an album of adult pop with unforgettable melodies that will surely please the ladies. One can of course hear a lot of acoustic rather introspective pieces, but he also knows how to interpret a little more danceable pop songs, like the first singles, "Castle on the Hill" and the monster hit "Shape of You". Despite these unavoidable hits, Sheeran is likely to have difficulty returning to the sales of X, the worldwide second-best seller of 2015. (March 2017 Featured Review)
Music Videos: « Castle on the Hill » - « Shape of You »




Sampha Sisay is a songwriter, singer, keyboardist and producer from London who offers a superb mix of pop, R&B and electronics. After several collaborations with artists including The XX, Jessie Ware, Drake, Beyoncé, Kanye West, Frank Ocean and Solange, he issues his very first solo album. And it is truly a solo album while the only collaborator, Kanye West, appears as a co-author for one song. His rather heterogeneous and difficult to describe sound immediately catches attention by its creativity and richness. It is an album that has to be discovered slowly, from one song to another, with strong moments vocally or in electro arrangements. It also presents passages that are rather personal and moving, installed alone on the piano. With his soulful voice, Sampha could easily pass for another of these rather common R&B singers if he did not bring that unique musical color that makes him unclassifiable. He has just set the bar high for the rest of his career... (March 2017 Featured New Artist)
Music Videos: « Blood on Me » - « (No One Knows Me) Like the Piano »





Quebec harmonicist Guy Bélanger returns with a new album, the seventh of his career. The composer proposes a record made in full tumult, while he lived great victories, but also profound mournings. There are ten instrumental pieces between blues and folk, as well as two songs, one of which sung by Luce Dufault ("Who's Left Standing"). Bélanger is accompanied by leading musicians whom he met on his travels and tours, such as cellist Eric Longsworth and guitarist Preston Reed. He is also accompanied by two musicians met while he was a guest musician on Céline Dion's recent Quebec tour: guitarist Kaven Girouard and percussionist Paul Picard. Traces & Scars is a soft and luminous album that Guy Bélanger dedicates to his friend Bob Walsh, who disappeared in 2016. (March 2017)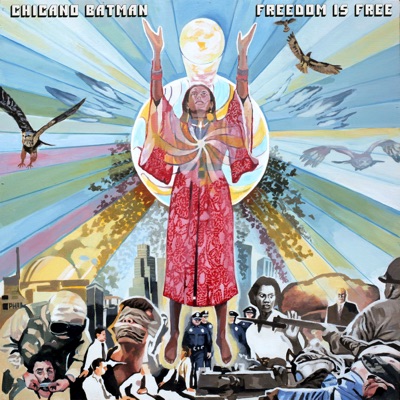 Chicano Batman is a Los Angeles band that has existed since 2008 and offers a creative mix of psychedelic rock, funk and Latin music. Even though their music remains quite alternative, it has good catchy melodies that make it more accessible to a wide audience. On this third album, the group broadens its repertoire a little more with Brazilian influences, Latin funk, Afrobeat and old American soul/R&B. In the same song, we can see evolution and changes of direction, which leaves us constantly on the alert. With Freedom is Free, Chicano Batman offers an out-of-the-ordinary multicultural funk, a music of great richness and a diversified palette. A very good record! (March 2017)



½

Five Alarm Funk is a Vancouver band that, as its name suggests, plays funk. It is a perfect mix of funk and rock, always energetic and certainly entertaining. Sweat remains almost totally instrumental with only a few voices that are sometimes integrated without ever dominating. It is the music that occupies the foreground with a brass section always very present. The 12-track album spans over 60 minutes, but we listen to it to the end with a lot of pleasure. (March 2017)





After 10 years of career, Alynda Segarra and her band seem to have reached the top of their career on this sixth album, The Navigator. The singer from New Orleans offers a pseudo-autobiographical concept-album partly inspired by her first listening to the masterpiece by David Bowie, The Rise and Fall of Ziggy Stardust. We follow Navita, a Puerto Rican folk punk who discovers her identity through the different districts of New York. The indie folk style of the previous recordings by Hurray for the Riff Raff takes new directions, incorporating gospel, strings, energetic piano and rich arrangements. The result is an enveloping atmosphere with several layers of music that deserve attentive listening. The Navigator proves to be a surprising record for its creativity. (March 2017)



½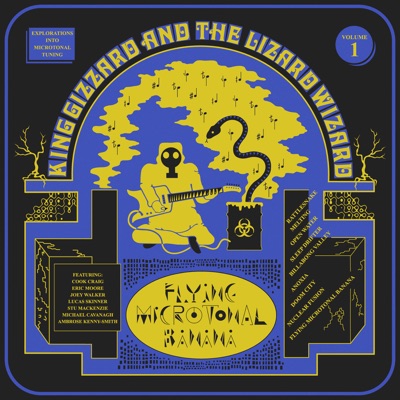 Only 10 months after the excellent Nonagon Infinity, which has attracted the attention of critics, now are back the bizarre Australians of King Gizzard and the Lizard Wizard. While their previous record offered a sort of endless loop, the group here suggests an incursion into the microtonal tuning, which has an interval of less than a semitone, a style rather unknown in the West. This is perhaps what suggests that we hear foreign sounds, a touch of Middle Eastern exoticism. However, King Gizzard remains in a rather dirty indie rock style, the garage rock sound that we already knew. Their music is undoubtedly psychedelic and experimental, but we soon get used to it after a few plays. In this sense, the band succeeds a little less to surprise us compared to its previous record. Note the indication "Volume 1" on the cover that suggests a sequel and the group would have declared that it would produce four other albums in 2017 after this one. To follow in their new adventures... (March 2017)



½

Klezmer virtuosos return with their fifth album, Nigun, which means melody in Hebrew. With pieces from the rich klezmer repertory of Eastern Europe and original compositions, the album is halfway between tradition and modernity. There is even a composition of the father of bluegrass, Bill Monroe ("Jerusalem Ridge"). Nigun offers a wide range of emotions with a mixture of energy, humor, melancholy and sadness, always with rich arrangements. The collective formed 15 years ago brings together virtuosos from all genres: classical, jazz, traditional and gypsy. Kleztory is recognized as one of the best klezmer bands in the world. With Nigun, the group certainly remains at the forefront of the genre. (March 2017)




This new album by the contralto from Quebec, entirely dedicated to Rossini, was recorded in December 2015 in Montpellier. For these operas, arias and duets, Marie-Nicole Lemieux is brilliantly accompanied by the Orchestra and Choir of the National Opera Montpellier Languedoc-Roussillon and Italian soprano Patrizia Ciofi, directed by conductor Enrique Mazzola. The rich program contains extracts from Tancredi, L'Italiana in Algeri, Semiramide, Il barbiere di Siviglia, Matilda di Shabran, La gazza ladra and La pietra del paragone. In conclusion, Marie-Nicole and Patrizia offer us the "Duo of cats" attributed to Rossini. On this great album, Marie-Nicole Lemieux seems to be perfectly in the right spot, as if the work of Rossini had been written specifically for her! (March 2017)





Old 97's – Graveyard Whistling
Dallas country rock band has been bringing albums one after the other since 1994, so today they issue their 11th studio album. Their most recent one, Most Messed Up, appeared in 2014, and it was dirty and scratching. For Graveyard Whistling, the Old 97's come back with a more polished style, despite many energetic tracks that move quite a lot, including the unleashed "Drinkin' Song" which is probably the closest to the style of their previous record. The four guys still talk about the importance of having a good time, even though they now understand the consequences. It is therefore an album that still possesses the energy of their debut, but with a bit of maturity as a bonus. Above all, the band knows its style perfectly and knows where it goes, so the album has a certain confidence, specific to experienced groups. The result is an excellent album and a great entertainment. (March 2017)



½

Judith Owen is a British pop rock singer-songwriter and pianist who is rather introspective with adult and jazz trends. On her previous albums, she had surprised us with clever and original covers of Deep Purple's "Smoke on the Water" and Mungo Jerry's "In the Summertime". This time, she offers us Roxy Music's "More Than This" which she recorded on Bryan Ferry's piano and in his studio in London. "Aquarius" is a light adaptation from the musical Hair. As for her personal compositions, many have qualities worthy of the greatest songwriters in the genre. She is supported by renowned musicians including bassist Leland Sklar (James Taylor, Bonnie Raitt, Lyle Lovett), guitarist Waddy Wachtel (James Taylor, Jackson Browne, Bryan Ferry) and drummer Russell Kunkel (Bob Dylan, Carole King, Carly Simon, James Taylor). Judith will be in Montreal on April 3 at the Théâtre St-Denis opening for Bryan Ferry's concert. (March 2017)
Twanky / SIX



½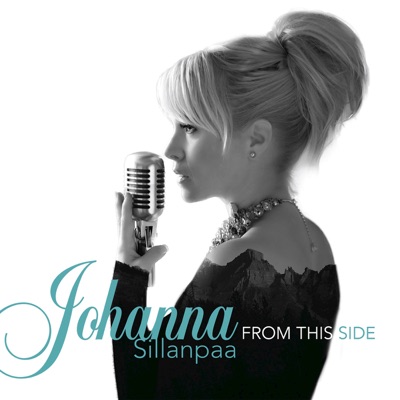 On her new album, the Canadian jazz singer of Swedish origin demonstrates both her talent as an interpreter and as a composer. Johanna Sillanpaa wrote seven of the 11 songs offered on From This Side. She also includes classics like Irving Berlin's "Blue Skies" and Joni Mitchell's "Woodstock". Johanna is accompanied by world class musicians: George Koller (double bass), Ingrid Jensen (trumpet), Chris Andrew (piano and arrangements) and Tyler Hornby (drums and arrangements). Here is an extremely pleasant record to listen to thanks to the seductive voice of Johanna who cradles us from one end to the other. (March 2017)



½

German Yeshe Reiners is a true globetrotter who eventually settled in Australia after traveling to Europe, Africa, Asia and Quebec (where he collaborated with Harry Manx). After two albums and his famous cover of Zachary Richard's "La ballade de Jean Batailleur", he releases a five-track EP which he describes as his most personal work in career, the one that resembles him most. Musically, Yeshe presents a complete blend of styles, with a folk base, but including various African influences. His mastery of several African instruments gives him a very distinctive sound. It's an EP that will surely leave you unsatisfied and will make you want to hear more. (March 2017)
World CitiZen / SIX



½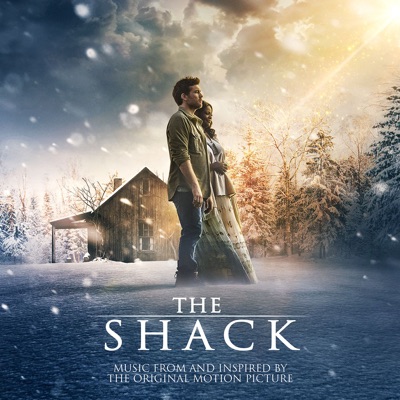 The Shack (Music from and Inspired by the Original Motion Picture)
For the music of The Shack movie, they have assembled many artists from the country scene. You can hear Dan + Shay, Tim McGraw in duo with Faith Hill, Lady Antebellum, Dierks Bentley and Brett Eldredge. The only artists who stand out somewhat with a slightly more pop trend are Needtobreathe, Kelly Clarkson and Skillet, but they remain in the religious field to fit in with the film. In fact, the album ends in strength with the classic "Amazing Grace" by another duo playing Christian music, For King & Country. Several pieces on the album are particularly boring, especially outside the context of the movie. But we must admit that the whole remains coherent, for a rare film soundtrack that you can listen in full (depending on if you appreciate the genre of course). (March 2017)




The American alternative band returns with a new album that will succeed again to surprise on several points. Psychedelic remains, but we can also hear more melodic moments, between hip hop and progressive rock. Orchestrations are also present for great eclectic atmospheric music. The voice of Wayne Coyne seems to be relegated to the background on several occasions, leaving plenty of room for electronic elements, grand orchestrations and strings. Many of the 12 tracks on the album look almost like adult fairy tales, with sweet melancholic melodies perfect to lead us straight to sleep. The band having collaborated with Myley Cyrus recently, she returns the favor by participating to the last song, "We a Family". The group may be a little less impressive than in the past from a creative point of view, but it remains intriguing to listen until the end... unless you go to sleep before. (February 2017 Featured Review)
Music Videos: « How?? » - « Nidgy Nie (Never No) »




The indie pop singer from Alabama has played in different bands since her teenage years. She finally releases her debut solo album after having separated from her lover and guitarist Kyle Gilbride, while they were playing together in the band Swearin'. So, it was a double separation for the 28-year-old singer who really did not have a choice but to move forward. Tourist in This Town has several jewels of alternative pop, with also moments of introspection that are a little sad. The singer shows less aggressiveness than with Swearin' and she remains rather in sweetness, even in more energetic moments. Unfortunately, with only 10 tracks totaling 32 minutes, we remain somewhat not satisfied, but the record remains solid from start to end. (February 2017 Featured New Artist)
Music Videos: « Dean's Room » - « I Don't Ever Wanna Leave California »



½

AFI – AFI (The Blood Album)
Four years after Burials, the Californian punk band is back with an eponymous record subtitled The Blood Album. This is their 10th studio release on which they continue their evolution, notable from one record to another. On this one, we find different elements of the past, but the group is oriented towards a melodic post-punk sound. Nothing to do with their hardcore punk from the beginning, which enraged their fans from the first hour since the turn of the 2000s. They should get along with it because it was obvious for a long time now that the band will not return to that style. On The Blood Album, AFI is inspired by the alternative rock sound of the 1980s with bands such as The Cure, Joy Division and Depeche Mode that can come first to mind, but with sounds of the years 2010. Although, "The Wind That Carries Me Away" seems to be a nod to Depeche Mode's "I Feel You". Of the 14 tracks on the CD, there are still a handful of energetic songs that will recall the real punk years of the band and will appeal to nostalgic people. It is therefore once again a solid album that offer us AFI, a pleasant album to listen until the end. Their evolution is certainly not finished and let's see what awaits us in the future. (February 2017)
Music Videos: « White Offerings » - « Snow Cats » - « Aurelia »
Conveyor / Universal



½

Singer and pianist Anne Bisson and cellist Vincent Bélanger combine their talents to offer a bold mix of jazz and classical. This is a fourth album for Anne Bisson and a third for Vincent Bélanger who are known for their intimate music. An original concept of Lily Luo of XLO Electric, Conversations contains 10 tracks: 6 instrumental and 4 songs (one in French, two in English and one in Mandarin). There are seven original pieces, as well as three covers of Marc Bélanger ("Rêverie sentimentale"), André Gagnon ("Dédéthoven") and David Chesky ("Sutton Place Chorinho"). The duo is accompanied by harpist Isabeau Corriveau and bassists Jean-Bertrand Carbou and Jacques Roy for a few tracks. (February 2017)
Camilio




Chinese Man is a mysterious French trio formed of High Ku, SKY and Zé Mateo. They are surrounded by a collective of artists of all kinds assembled on the label Chinese Man Records, first specialized in independent vinyls. Five years after Racing with the Sun, Chinese Man return with their sophomore album, produced between Marseille and Bombay. Musically, they incorporate Indian sounds into trip hop and hip hop music that recalls Gorillaz. Moreover, Chinese Man also like to spoil their audience with visual and 3D animations. Their music remains focused on beats and will suddenly make you stomp your feet at home or ignite the dance floors. Shikantaza is an extremely creative 64-minute record on which you will discover many great and exciting songs. (February 2017)



½

After an EP in 2013, here is finally the first full-length album by the trio from Ontario Courage My Love. They offer us a CD of 14 tracks totaling a little more than 40 minutes. The trio formed of the Arn-Horn twins and Brandon Lockwood has a somewhat dynamic pop punk sound. Their energy quickly becomes communicative and makes us stomp our feet. On the other hand, the creativity is not always at the rendezvous and we have many times a feeling of déjà-vu throughout the record. Powerful voices remain the source of their sound. (February 2017)
Music Video: « Stereo »




The Prince Edward Island-born singer-songwriter now based in Halifax issues a new folk album. For the occasion, she asked for the services of producer Joe Henry, who brought with him long-time collaborators from Los Angeles: sound engineer Ryan Freeland, drummer Jay Bellerose and bassist David Piltch, who worked together on several projects (Bonnie Raitt, Solomon Burke, Allen Toussaint and Billy Bragg). Among the musicians are pianist Aaron Davis (Holly Cole, Jane Siberry), her friend Kinley Dowling (Hey Rosetta!) on the violin to add more strings to the ensemble, and Jill Barber among the back-up singers. Rose goes far from the bluegrass on Natural Conclusion presenting rather a folk sound at the same time intimate and of great richness. She has a good maturity and seems to have reached a new level in her career. A great record! (February 2017)



½

To celebrate his 30 years of career, the French accordionist issues nothing less than a double album in a quartet formula with talented musician friends. Richard Galliano is accompanied by Sylvain Luc on guitar, Philippe Aerts on acoustic bass and André Ceccarelli on drums. On New Jazz Musette, he gives a new lease of life to the Musette, the old Italian-French style of the early 20th century. He also gives back its place to the accordion, an instrument often regarded as outdated. Galliano interprets a selection of 18 of his favorite compositions in a romantic jazz style for a pleasant atmosphere. (February 2017)



½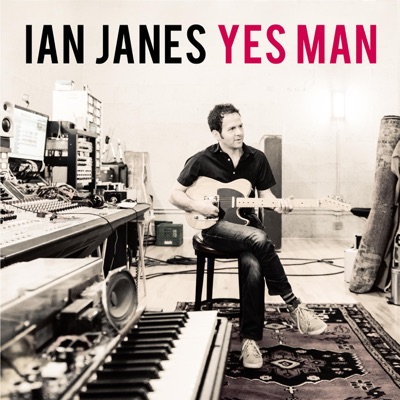 The songwriter, singer, guitarist and producer from Nova Scotia releases his fourth album with Yes Man, the first in seven years. Ian Janes proposes a very good mix between rock, country, folk and soul, with always catchy melodies. The album was recorded and produced between California, Tennessee, Newfoundland and home in Dartmouth. He offers several personal compositions, but also collaborations: Jamie Hartman (Joss Stone, Natalie Imbruglia, Christina Aguilera), Byron Hill (Ray Charles, George Strait), Lee Ann and Daryl Burgess (Irma Thomas, Colin James, Patty Loveless), as well as Joel Plaskett with whom he co-wrote the title track. As can be seen with the first single, "Broken Record", and on several of the nine tracks of the CD, Ian Janes seems in perfect control of his art. (February 2017)





With this 10-song EP, Wyclef Jean offers a preview of his upcoming album to be released in the summer titled Carnival III: Road to Clefication. It will be issued just in time to celebrate the 20th anniversary of the classic album The Carnival. The songwriter, performer, actor and producer presents 10 varied songs between hip hop, R&B and pop. He can count on collaborators like Young Thug for the excellent first single "I Swear", Walk the Moon, T-Baby, Allyson Casado, Farina and Nutron. The digital version of the album contains four additional tracks: acoustic versions as well as his personal version of Jacques Brel's "Ne me quitte pas". J'ouvert contains superb moments that are likely to make you impatient to get your hands on Carnival III. (February 2017)
Music Video: « I Swear »



½

Steve Kirby's Oceanic Jazz Orchestra – All Over the Map
The Winnipeg bassist and his ensemble present an album of 11 jazz pieces with classical elements. All composed and produced by Steve Kirby, these timeless pieces were recorded between Winnipeg and Toronto and mixed in New York City by Brian Montgomery (Esperanza Spalding, Paul McCartney). Sound engineer Mark Wilder (Herbie Hancock, Pat Metheny, Miles Davis), who mastered All Over the Map in New York City, said he was moved by "this exceptional album on many levels" and Steve Kirby is "a formidable musician". The sound is fresh and adventurous, in addition to exploring several musical styles at one time or another through jazz: folk, rock, hip hop, baroque, electronic and even French Impressionism. All Over the Map is certainly an album that makes us travel, both musically and throughout America. (February 2017)



½

Over the last few years, Montreal's singer-songwriter, performer and multi-instrumentalist has hit a wall. His own songs did not suit him anymore in concert and the best time was when he was playing songs from Ray Charles or Townes Van Zandt at the end. Leif Vollebekk decided to organize a secret show in a small bar in Montreal and to do only covers. That experience allowed him to change his approach to composition and let the songs take shape on their own. Here is the result, which he produced himself. Most of the 10 tracks of Twin Solitude came to him in one shot, often in the most unexpected situations. For example, the contemplative "Michigan" was composed on a half-tuned guitar, just before going to bed. "Elegy" came to him while he was riding his bicycle through Montreal. Several other songs recall the many hours that Vollebekk has spent on the road since his youth all over North America. This is the case for "Big Sky Country", influenced by a trip to Vancouver when he was young, where he was marked by the great outdoors of Montana and by the song "The Gift" by Ian Tyson, which his parents were listening to in a loop. Twin Solitude is a very good folk album, completely timeless! (February 2017)



½

In anticipation of the 59th GRAMMY Awards Ceremony to be held on February 12th at the Staples Center in Los Angeles, here is the album containing some of the main nominations. One can hear 21 hits by pop artists like Beyoncé, Sia, Drake, Adele, Justin Bieber, Demi Lovato, Ariana Grande and Kelly Clarkson. Country music is also well represented with Tim McGraw, Miranda Lambert, Keith Urban, Carrie Underwood, etc. Lesser-known artists that made sensation over the past year are also included as Twenty One Pilots ("Stressed Out"), The Chainsmokers ("Closer") and Lukas Graham ("7 Years"). The album gives a good overview of the last year in these two musical genres, even if there are inexplicably several huge hits missing. (February 2017)




Sad Vacation: The Last Days of Sid and Nancy
(DVD)
Here is a new documentary by Danny Garcia presenting the last days of Sid Vicious (Sex Pistols) and Nancy Spungen in New York City in 1978. Through the testimonies of many friends and musicians, we learn a little more about the personality of these two lovebirds, considered a mythical couple. We discover the hotel where everything ended, the famous Chelsea hotel in Manhattan, an artist landmark for several decades where drugs and prostitution were constant. Nancy Spungen, a young American stripper, prostitute and groupie, was discovered stabbed on the morning of October 12, 1978, while Sid, her boyfriend of the last two years, was sleeping next door and was not remembering anything. Sid was immediately arrested and charged. He was about to be released on bail and died sometime later of an overdose, without the mystery being resolved. By the many comments of the speakers, we learn a lot about the couple, without however coming to a definite conclusion on what really happened in that room #100 of the Chelsea hotel. It is still a very interesting documentary, with many images of the time. (February 2017)





Custom Search