A new book is to be released in 2024 (the French version to come in a few days): The Ultimate Guide to Rock Music
After years of preparation and 2 more intense years of research and writing, you'll be able to discover the project of a lifetime with this 3rd book: The Ultimate Guide to Rock Music. An essential reference book of over 700 pages covering the history of rock from the 1950s to the present day, including the evolution of the genre, 90 artist biographies, 175 landmark albums and thousands of unforgettable songs.
As a preview, the front cover: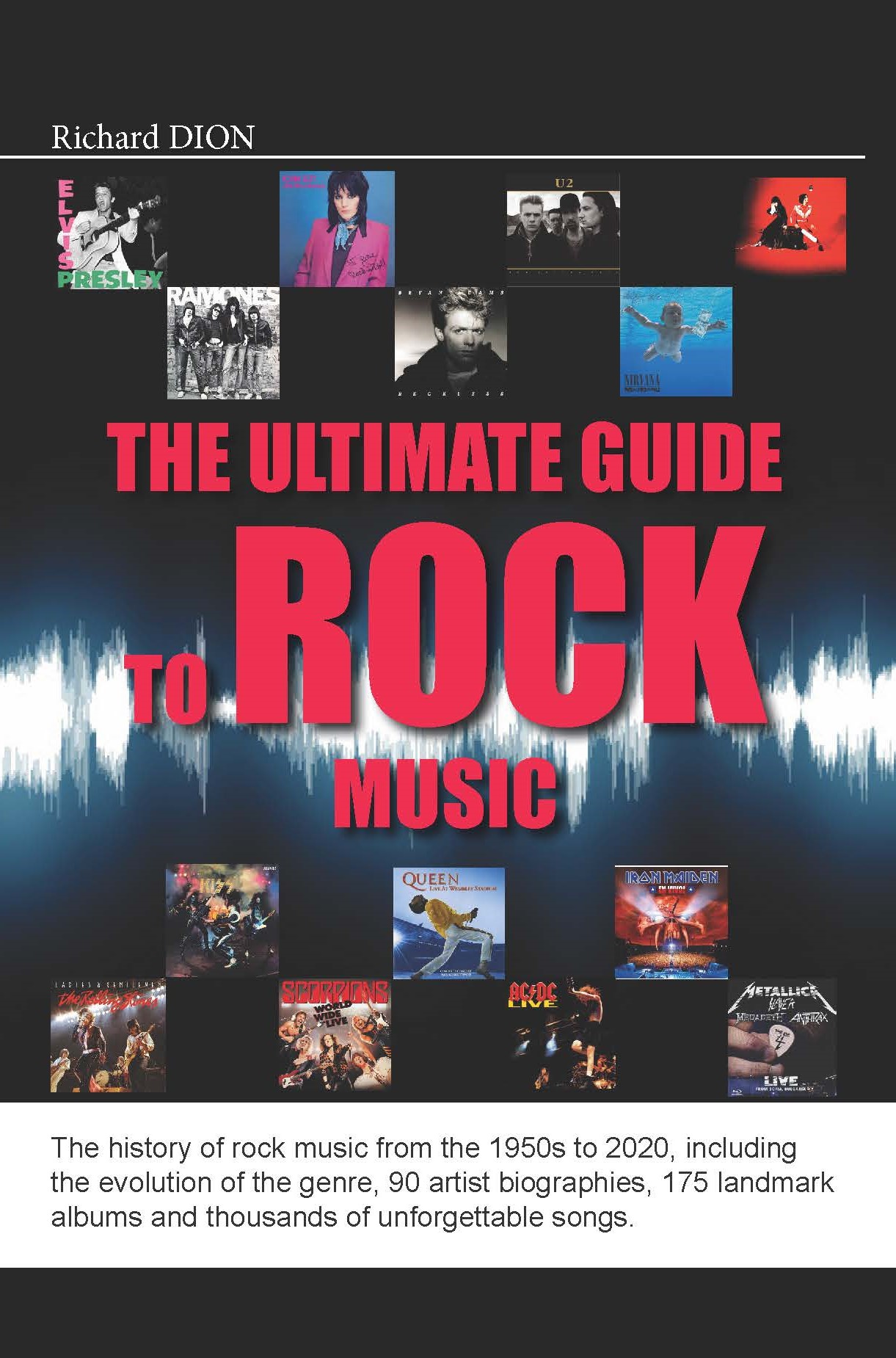 The 2023 greatest hits playlist will be completed by mid-December:

The top 20 albums of 2023 will be released on December 15.
Come back on the website regularly, because new reviews are added a few times a month.
Richard Dion
Music Critic
Musicomania
2001-2023