Custom Search
on all Musicomania.ca

Note: If you can read French, go to the French section for additional content.

to SEARCH this page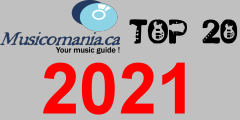 After ALICIA in 2020, here is KEYS, a double album which is obviously the logical continuation of the previous one. The first CD of 14 tracks contains original songs, while the next 12 tracks are alternate versions, sometimes a little more rhythmic, as well as two other new tracks. After 20 years of career, Alicia Keys seems to have difficulty renewing herself in recent years, and she still does on this new record. A few songs stand out ("Best of Me", "Skydive", "Love When You Call My Name"), but for the most part, it's pretty common R&B music, of little interest. The second disc also contains its share of good times ("LALA" with Swae Lee, "Come For Me" with Khalid and Lucky Daye), but again there is a considerable lack of consistency. Despite several renowned collaborators, including Pusha T, Brandi Carlile and Lil Wayne, Alicia has difficulty capturing and keeping our interest. The result is an overly long and uneven album that is best listened to in separate pieces. (January 2022 Featured Review)
Music Videos: « LALA » - « Old Memories » - « Like Water » - « Only You » - « Come For Me »


½

Damian Nisenson – Siestas
After his trio album with Kleyn Kabaret, on which Damian Nisenson explored Jewish and Yiddish culture, this adopted Montrealer since 2004 has released Siestas, a solo album exploring the traditional rhythms of his native Argentina. Written and composed during the first months of the pandemic, the record features brand new original songs in Spanish, but with a nod to South American traditions. We discover an atmosphere of lightness, between jazz and world music, including several lullabies, like the opening track, "Noche". The extremely sweet album reveals Nisenson's deep, hushed and slightly hoarse voice. We find most of the musicians who were on Kleyn Kabaret, with the addition of other very talented musicians: Guillaume Martineau (Fender Rhodes piano), Bernard Falaise (electric guitar), Caroline Planté (guitar), Jean-Félix Mailloux (double bass), Daniel Serale (vibraphone), Pierre Tanguay (drums) and Moe Clark (voice). Here is a very nice album to warm up your cold winter evenings. (January 2022 Featured New Artist)



½





After six years of waiting, Adele finally presents her much anticipated fourth album. This is her first record in her 30s, hence the track that underscores this passage, although Adele is now 33 years old. It's because the production of this new album didn't go smoothly and stretched out following her divorce in 2019. Still, 30 is not a heartbreak album. Instead, Adele focuses on acceptance and personal growth, wanting to give her son Angelo a frozen glimpse of where his mother was at this pivotal time in her life. She still sings about her breakup though in the first single, "Easy On Me". Musically, Adele offers extremely rich adult pop with a touch of R&B or jazz that always emphasizes her powerful voice. Alicia Keys can come to mind on several occasions, or Elton John on "I Drink Wine". But, Adele especially joins the select club of powerful voices, led by Whitney Houston, Mariah Carey and Celine Dion. What strikes you quickly when listening to 30 is the effective sequence of the 12 songs, many of which are very creative. Obviously, the slick and sweeping arrangements certainly help cover up some flaws, but there are very few of them on this nearly hour-long album. We can hear a few ballads towards the end that we could have cut, but they even add a not so unpleasant intimate touch at the end of the record. Many consider Adele's 30 to be her best album to date, the one with the best cohesion, but if not, it is sure to come close to 21 which made her famous around the world 10 years ago. (December 2021 Featured Review)
Music Video: « Easy On Me »





Simon and the Island is the solo project of Simon Ward, a member of Toronto band The Strumbellas. On this first nine-track album (totaling less than 29 minutes), Ward offers several songs of lost love, but with pop melodies fun enough to make us forget the sadness of the lyrics. He also navigates between mental health and love songs written for his wife (eg, the first single, "Muse"). Produced by Brian Pickett, the record presents rather sketchy arrangements with delicate strings or a discreet piano, for a pure and raw sound which first puts forward unforgettable melodies. Here is a very nice album! (December 2021 Featured New Artist)
Music Video: « Muse »






Virtuoso guitarist Jesse Cook presents his 12th album with Libre, an album composed and recorded during the pandemic. The album's 10 tracks combine Cook's Spanish guitar and the talent of Algerian multi-instrumentalist Fethi Nadjem, with modern trap rhythms and 808 beats. The inspiration behind these songs came from a trip with his 14 year-old daughter during which she entertained him with her favorite playlists, most of them inspired by trap and 808. Cook wondered what would happen next if he incorporated these sounds into his music. The result is very successful, and we still recognize Cook's unique style. This is another great album for Jesse Cook, one of his best of the past 15 years. (December 2021)
Coach House / SIX



½

Montreal saxophonist, multi-instrumentalist and composer Julien Fillion was crowned Radio-Canada Revelation 2021-2022 in the Jazz category. He just released his eponymous debut album that skillfully fuses jazz and rock in quartet format. The saxophonist and keyboardist is accompanied by three talented musicians: saxophonist-keyboardist Philippe Brochu-Pelletier and drummers Al Bourgeois and Thomas Sauvé-Lafrance. Formed in 2019, this atypical band has quickly aroused interest thanks to its extraordinary universe. The result is creative music, both powerful and rhythmic, and unforgettable melodies. It's music needing openness, but that quickly grabs our attention and is very enjoyable at the end of the day. A very good record by this multi-talented artist! (December 2021)



½

Damian Nisenson created the Malasartes record company in 2006 with the primary goal of reclaiming his Jewish and Argentinian origins, either solo or with the band Kleyn Kabaret. It is in trio formula with singer Antonia Hayward (also of Eastern European Jewish origin) and accordionist Luzio Altobelli (a long-time accomplice) that the adopted Montrealer since 2004 presents a journey through Jewish and Yiddish culture on the album Kleyn Kabaret ("little cabaret" in Yiddish). The trio moves away from the klezmer music generally associated with Jewish culture and instead offers us a more contemplative work, loaded with history and poetry. The 11-track album features a mix of original compositions and little-known old songs, including ghetto songs, lullabies and popular tunes sung in the privacy of home. The arrangements are minimalist and leave room for improvisation. Nisenson (voice and saxophone) and his two companions are accompanied by tubist Julie Houle, percussionist Marton Maderspach and a string trio made up of Chantal Bergeron (violin), Miranda Nisenson (violin) and Sheila Hannigan (cello). With this unique record, Nisenson wishes to recall the importance of Judaism in Montreal culture, from Leonard Cohen to the famous bagels. (December 2021)




Coldplay – Music of the Spheres
On Music of the Spheres, Coldplay carries on its anthemic pop music into space, into an imaginary solar system. They literally created a world filled with aliens, invented languages, ​​and fictional planets. So, that leaves them all the space they need for creativity, without barriers of styles or references to their past. We can consider this to be the logical sequel to Mylo Xyloto and A Head Full of Dreams, but with better focus. The work of producer Max Martin may have something to do with this overall cohesion, and in this sense, the band pursues the excellent work started two years ago on Everyday Life. The more ambient passages may disturb some of their fans, but the hits "Higher Power" and "My Universe" (with BTS), not to mention the mid-tempo "Let Somebody Go" (with Selena Gomez), should convince them again. We must also mention the excellent "People of the Pride", a sort of collision between Muse's "Uprising" and Depeche Mode's "Personal Jesus". The album concludes with a huge 10-minute song reminiscent of Pink Floyd, "Coloratura". It's once again a great record for Coldplay, a creative and exciting album. (November 2021 Featured Review)
Music Videos: « Higher Power » - « My Universe »



½

Only 22 years old, Joy Crookes comes to us with her very first album, which already contains several singles: "Feet Don't Fail Me Now", "When You Were Mine", "Trouble" and the title track. A proud representative of South London, with origins from Bangladesh and Ireland, Joy already has a wealth of experience on Skin. Executive producer of the album (in collaboration with Blue May), she was involved at all levels in the creation of this great recording of 13 songs which is particularly personal. She deals with topics like mental health, personal relationships, and politics, always with grace and sensitivity. Musically, Skin is a timeless album that is difficult to describe, including pop music, but with elements of jazz, soul and rock, added to influences from the 1960s and 1970s. This rising star offers us a work of great quality, right from her debut album. To watch closely for years to come! (November 2021 Featured New Artist)
Music Videos: « Feet Don't Fail Me Now » - « Skin » - « When You Were Mine » - « Trouble »



½




On his most recent record, Chinese pianist Sheng Cai dedicates himself to piano works by the most famous of Norwegian composers, Edvard Grieg (1843-1907). We can hear more specifically "Piano Sonata, Op. 7", composed by Grieg at the age of 22 for his master, Danish composer Niels Gade (1817-1890). As for the piano arrangement of "Peer Gynt, Suite No. 1, Op. 46" (certainly the most famous work by Grieg), it was recorded in a combination of piano transcriptions made by Grieg and Russian pianist Grigory Guinzburg (1904-1961). We finally can find the "Ballade in G minor, Op. 24" and the three "Scenes of Country life, Op. 19". Here are four magnificent piano works by Grieg, masterfully performed by Sheng Cai. (November 2021)





The prolific and legendary Chris de Burgh comes to us with a new concept album around the story of Robin Hood. He offers a very cinematographic vision joined to powerful and moving music. The orchestrations are magnificent, around folk and Celtic influences. This is the 27th studio album for Chris de Burgh and it has no less than 23 tracks for a total running time of almost 58 minutes. The project arose out of his involvement in the soon-to-be-produced Robin Hood musical in Germany, to which he contributed script and melodies. A bit like what he had achieved in 2010 with Moonfleet, de Burgh offers a unique and daring work, another sonic extravaganza played to perfection by seasoned musicians. Despite various changes of styles (folk, medieval, Celtic, rock, classical, choral singing, etc.), we still recognize the style and sound of Chris de Burgh ("Live Life, Live Well", "Open Your Eyes"). He even returns with a new version of "Light a Fire" which appeared on The Getaway in 1982. So, here is a complex work, but complete and very coherent. (November 2021)



½

The Fretless is a Canadian string quartet that has been revisiting traditional music for almost 10 years, with a new and refreshing approach. With Open House, the quartet takes a whole new direction. It is accompanied by solo singers that the band offers for the first time 10 songs. Contributors include Taylor Ashton, Ruth Moody, Dan Mangan, Rachel Sermanni, etc. The rather soft pieces take advantage of the group's beautiful string arrangements, all masterfully produced by The Fretless and Joby Baker. Here is a very nice album for The Fretless, which will certainly succeed in expanding its audience. (November 2021)



½

David Jalbert – Prokofiev Piano Sonatas Vol. 1
Pianist David Jalbert opens the complete Sergei Prokofiev (1891-1953) Piano Sonatas, presenting here the first of three volumes. There are Sonatas nos. 1 to 4 (the Russian sonatas before he left for America in 1918), but also four short pieces for piano: the "March in F minor, Op. 12 No. 1", the "Gavotte in G minor, Op. 12 No. 2", the "Prelude in C major, Op. 12 No. 7", as well as the famous "Diabolic Suggestion, Op. 4 No. 4". The virtuoso offers us an incomparable interpretation of these timeless works. (November 2021)





Legendary Canadian blues rock guitarist and songwriter Colin James returns with a new album, much to the delight of his long-time fans. With a good number of songs written over the past two years, on the road and in lockdown, choosing the 13 songs for the album was not easy. Along with his co-producer Dave Meszaros, James organized three recording sessions in Vancouver, in addition to remote sessions at studios on both sides of the Atlantic. But above all, Open Road was mixed by Meszaros in the iconic Abbey Road studios in London. The result is a high quality blues rock album, an album that is sure to please his loyal audience. (November 2021)




Almost 40 years ago (in 1983), singer and guitarist Mike McDonald founded Jr. Gone Wild in Edmonton, before retiring 12 years later after five albums. The band then introduced a style little known in Canada, alternative country rock, which fuses folk, country and rock with a punk attitude. The original trio of McDonald (vocals and guitar), Steve Loree (guitar) and Dave "Dove" Brown (bass) reunites today with McDonald's nephew Quinton Herbert (replacing the late Larry Shelast on drums) to introduce Still Got the Jacket. This is an album of incomparable energy that takes us back 25 years ago, as if it was yesterday. Jr. Gone Wild offers us nothing less than 16 songs reminiscent of their first albums, but with often contemporary lyrics. As a calling card, the group offers a double single: "Girl in the Crowd", with pop energy, and the cover of the Chilliwack classic, "Fly at Night". This is an extremely enjoyable album that is offered to us here, perfect for tapping your foot and singing at the top of your lungs. (November 2021)



½

Known in Quebec for his collaborations with Piers Faccini, Hindi Zahra and Brandi Disterheft, the Italian drummer and percussionist returns with a new album. Oriundo, an Italian term meaning "native of" and referring to descendants of immigrants, offers contemporary jazz with afro-funk colors and other diverse influences. Simone Prattico has notably drawn inspiration from passages in Tangier and the Spanish quarters to produce a skillful blend of swing and contemporary music. For the occasion, Prattico surrounded himself with great musicians: Klaus Mueller (pianist, arranger, and composer), Edward Perez (bassist) and Essiet Okon Essiet (double bassist), without forgetting for two tracks a section of strings composed of Gregor Huebner (violin), Carrie Frey (viola) and Rubin Khodeli (cello). Oriundo offers very colorful contemporary music. (November 2021)



½

With this new album, Ed Sheeran presents his fourth official full-length record, which he begins by emphasizing that he is now a dad and that he has matured ("I have grown up, I am a father now"). Besides, he got married since his previous album four years ago. Musically, he offers several soft and intimate songs, but once again he manages to offer us some catchy pieces. So, we find again some essential pop tracks, like the first three singles ("Bad Habits", "Shivers" and "Overpass Graffiti"), as well as the very effective "Stop the Rain". We can also hear subtle R&B rhythms, always on soft melodies, all enveloped in an adult contemporary atmosphere. The 14 tracks turn out to be somewhat uneven, but his long-time fans will certainly still find points of interest. Either way, we'll continue to hear Sheeran over and over on the radio. (November 2021)
Music Videos: « Bad Habits » - « Shivers » - « Overpass Graffiti »




The Las Vegas band present their fifth album with Mercury – Act 1. The quartet has recruited producer Rick Rubin (Tom Petty, Beastie Boys, Red Hot Chili Peppers, The Cult, Run-D.M.C., Slayer) for the occasion. It still retains the signature elements of Imagine Dragons, such as aggressive percussion, emotional delivery and disarming variations of styles. However, Dan Reynolds and his band are exploring new horizons, particularly with roots in soul. The first single, the sweet "Follow You", is hardly representative of the rest of the album which contains much more energetic moments, including the pure rock of "Dull Knives" in which Reynolds pushes his voice to the limit (just like in "Giants" and "Cutthroat" for that matter). Themes explored range from mental health and broken relationships to death. So, it's a rather dark record, but filled with hope and acceptance. The varied ensemble can be disconcerting at first, but it is sure that the band's many fans will find something for them, even if few radio hits are likely to come out. (October 2021 Featured Review)
Music Videos: « Follow You » - « Wrecked » - « Monday »



½

Caroline Marie Brooks represents one third of Toronto's country folk trio Good Lovelies. She comes to us today with her debut solo album, Everything at the Same Time. Caroline offers gentle folk music, 11 intimate songs filled with sunshine. Jointly produced with Jim Bryson, the album features beautiful melodies, interpreted with her soft voice. Fans of sunny folk music will be delighted with this beautiful record. (October 2021 Featured New Artist)






Ottawa-born guitarist Sue Foley is back with a new album, Pinky's Blues. Pinky being the name she gives to her pink Fender Telecaster guitar, Sue seems to be disclaiming any responsibility for the blues sound offered here. Now based in Austin, Texas, Sue offers a blues journey on the back roads of Texas with this great album of 12 tracks (10 on digital platforms) mixing original compositions and favorite standards. It was recorded at Fire Station Studios in San Marcos, Texas with Mike Flanigin as producer (and on Hammond B3 organ). It only took three days to produce this pure blues album with crystal-clear tones and infectious energy. Highlights from the album include renditions of the classics "Stop These Teardrops" (Lavelle White), "Boogie Real Low" (Frankie Lee Sims) and "Think It Over" (Lillie Mae Donley). There is also the more recent "Two Bit Texas Town" (Angela Strehli) and her personal composition, "Dallas Man", which are of interest. We should also note the remarkable presence of legendary Jimmie Vaughan on rhythm guitar on "Hurricane Girl". With this highly effective record, on which the guitar literally carries us on, Sue Foley proves once again that she is one of the best blues guitarists in the world. (October 2021)



½

The former member of the Scarlett Jane duo offers her fifth solo album with Quarantine Dream. All her previous records, including both with Scarlett Jane, were born out of a heartbreak. However, this is not the case with this new recording which instead presents a disruption with our lives before the pandemic. Andrea Ramolo has almost entirely produced this new album in collaboration with women. It is the protest song "Free" (with Kinnie Starr) in conclusion that has the most impact as the singer-songwriter vigorously denounces sexism, sexual violence, racism and lies about "freedom". She also explores more personal themes such as not having children in "Morning Glory" and wanting to disappear in "Carousel". "Italian Summer" and the title track present a more optimistic outlook on the future of the world. Produced and mixed by Sarah MacDougall, Quarantine Dream offers great moments of sweetness and appeasement. (October 2021)




Founder and leader of the James Bay Cree band Midnight Shine, Adrian Sutherland goes solo with When the Magic Hits. He offers folk rock music, rooted in his indigenous roots. "Politician Man" and "Respect the Gift" have already reached No. 1 on the Indigenous Music Countdown and they are included on the album as bonus tracks. "Right Here" is the official first single from this debut album and it captured attention with its music video made of 1,600 selfies. The set is solid and will appeal to fans of the genre. (October 2021)
Music Videos: « Politician Man » - « Respect the Gift » - « Right Here »




With this concept album, the New York band offers an emotional record with catchy pop melodies and thoughts about war and political and economic power. The large-scale production structured like an audiobook incorporates readings, as in "Conversations With My Friends", a kind of anti-war poem. As for "Theater of War," it appears to be a fusion of a protest song and a 1930s Broadway play in which singer Sam Harris tries to imitate Jimmy Durante as best he can. The best songs of The Beautiful Liar, however, turn out to be "My Own Monster", "Love is Death" and "Reincarnation", songs that mix R&B, electro and hip hop with their larger than life rock sound. The conceptual aspect of the album somewhat breaks the chain of pop songs that we had previously found. However, the record's richness will satisfy their vast audience, even if minimal listening effort will be required. A very good record! (October 2021)
Music Videos: « My Own Monster » - « Adrenaline » - « Beautiful Liar »



½

The Killers return with their seventh studio album in career, just less than a year after the critically acclaimed Imploding the Mirage. The album was also produced by the same team as for the previous album: Shawn Everett, Jonathan Rado (Foxygen), and the band. Their world tour having been cut short by the pandemic, the Las Vegas band found themselves working on new songs. Pressure Machine contains 11 tracks including several softer and more introspective compositions than what the group has offered in the past. The melancholy songs all revolve around the stories of the small community where singer Brandon Flowers grew up: Nephi, Utah. Each track begins with a short introduction, an excerpt from an interview with a local person. Even if the album turns out to be very different from what the band has produced so far, Pressure Machine is an excellent record on which the lyrics of Flowers take a capital importance (note that he wrote the lyrics before the music for the first time). (September 2021 Featured Review)
Music Video: « Quiet Town »



½

CoCo Zandi – As Simple as a Dream
Alexander Beggins (aka CoCo Zandi) is half of Wild Child, an indie rock / folk duo from Texas which have had four albums since 2011. With As Simple as a Dream, CoCo Zandi releases a unique sounding debut solo album, reminiscent of the 1950s Hawaiian music. It's kind of sweet exotic and romantic music with a modern twist. He delivers it all with his baritone ukulele, a hint of electro and a crooner's attitude. CoCo Zandi is accompanied by a trio of female backup singers called the Coquettes. The album includes his most recent single, "Time to Get Away", but also a track released in 2019 when he decided to go solo, "Angel". As Simple as a Dream is a summer and sunny album which has a very pleasant refreshing side. Nothing stunning, but very pleasant to discover! (September 2021 Featured New Artist)






Halsey – If I Can't Have Love, I Want Power

A year and a half after Manic, Halsey is already back with a new album. For this new recording, she teams up with Trent Reznor and Atticus Ross from Nine Inch Nails. The result is a clash between pop and industrial, a mixture which may seem incongruous or even weird, but which gives a very interesting atmosphere. The two facets feed off each other for a very creative ensemble. The album begins smoothly with rather atmospheric piano music ("The Tradition"), but more aggressive techno music and distorted riffs follow quickly, always alternating with slower songs. Halsey dives headfirst into industrial with "Easier Than Lying", before dabbling in pop punk with "Honey" and even embracing gothic with "The Lighthouse". Other tracks to highlight: "Girl is a Gun", an electro-pop song with beats by Jack Dangers (Meat Beat Manifesto) and "Bells in Santa Fe", a poetic song of great beauty. But the centerpiece comes to us at the 11th track with "I Am Not a Woman, I'm a God" which represents the perfect union between the trio. Among the themes she explores are childbirth, life and death, while the production exudes tension, frustration and rage. Halsey surrounds herself with collaborating musicians for several songs: Lindsey Buckingham ("Darling"), Dave Grohl ("Honey"), Pino Palladino and Kerriem Riggins ("Lilith") and Dave Sitek ("You Asked For This"). In conclusion, If I Can't Have Love, I Want Power is a particularly interesting cinematic concept album, a great work adding to Halsey's repertoire. (September 2021)
Music Video: « I Am Not a Woman, I'm a God »





The singer and songwriter from Moose Jaw, Saskatchewan, now based in Vancouver, presents his debut full-length album after a few EPs. Zach Kleisinger offers introspective folk music focused above all on lyrics. His soft and personal style à la Leonard Cohen is set from the first songs, whether on guitar ("Nothing Special", "Dance For a White") or piano ("Miss You When You're Leaving"). It is this intimate atmosphere that dominates throughout the 10 tracks totaling 42 minutes. For fans of the genre, here is a Canadian artist to discover. (September 2021)




The Montreal composer and bassist releases a new album, three years after YUL, which was in a way a tribute to the Quebec metropolis. On Naufragés, Alex Lefaivre offers new compositions, but also three covers to highlight: "Passe-Partout" in tribute to the famous Quebec children's TV show and its creator Pierre F. Brault, Led Zeppelin's "Immigrant Song", as well as an obscure piece by Miles Davis and Gil Evans, "Time of the Barracudas". His eclectic jazz style includes nods to disco, punk, reggae, and even black cinema. The cover created by Les Microcosmes (aka Daphnée Côté-Hallé) illustrates in a great way the atmosphere of the album. Recorded as a quartet, the record is both light and refined. A very good jazz album that will reach a large audience! (September 2021)
Arté Boréal



½

After Le grand départ (in French) and Leave Tonight (in English), David Myles returns with a totally instrumental album. The arrangements of great richness envelop music integrating soul, jazz, funk and blues. The album's title, That Tall Distance, is taken from a poem by Mary Oliver. The record was co-produced by Myles and Joshua Van Tassel (also drummer and percussionist on the album). Myles and his talented musicians present a highly creative album, perhaps the most inventive by the New Brunswicker to date. (September 2021)
Little Tiny / SIX



½

SUUNS – The Witness

The Montreal band presents a daring fifth album. Indeed, SUUNS goes out of its comfort zone and offers an unusual and ingenious turn. They adopt a jazz mentality while keeping separate chapters. Their music is both raw and intimate, a clean sound with a certain dramatic tension. The songs develop slowly, like the opening track ("Third Stream") which lasts over seven minutes. While some tracks may prove more difficult to access, "Go to My Head" is a pastoral greatness and "The Trilogy", a complex and luminous six-minute track, complements the album beautifully. The Witness is definitely the band's best album to date. (September 2021)



½

Known under the pseudonym Oh Susanna, Suzie Ungerleider finally releases an album under her real name, after more than 25 years of career. Produced by Jim Bryson, the album features very smooth folk music with excellent pop melodies that are hard to forget. Mostly guitar-vocals, the record also includes string arrangements by Kinley Dowling on "Baby Blues", who also plays violin and viola, accompanied by Kevin Fox on cello. This is a totally intimate album that allows Suzie to reveal herself to her audience more than ever. (September 2021)
Stella / MVKA




After the success of her debut album, When We All Fall Asleep, Where Do We Go?, led by the hit "Bad Guy", the young female singer from Los Angeles is back with a second album. On Happier Than Ever, one of the most anticipated albums of the year, Billie Eilish takes up the electro pop style that made her famous, but with a certain turn in maturity despite being only 19 years old. She will certainly continue to touch her generation with her themes, her daring and her creativity. She deals with fame, misogyny, love stories and self-discovery, on often intimate music with careful arrangements. Written and recorded as a duet with her brother Finneas in his in-house studio, the album is impeccably produced, proof that they don't need a big team. "I Didn't Change My Number" shows a more aggressive side to Billie, while "Oxytocin" reminds us of the sound that made her popular. "Not My Responsibility" features a text she presented as an interlude on stage, while the acoustic folk ballad "Your Power" deals with abuse of power. As for "NDA" which comes to us at the 13th track, it is perhaps the most interesting song of this record of 16 tracks totaling 56 minutes, without forgetting of course the first single "Therefore I Am". In addition to the dark pop we already knew from her, we can hear R&B, electro, and even jazz passages on this particularly successful sophomore album. (August 2021 Featured Review)
Music Videos: « Therefore I Am » - « Your Power » - « Lost Cause » - « NDA » - « Happier Than Ever »





Cola Boyy – Prosthetic Boombox
Matthew Urango (aka Cola Boyy) is a Californian who helps to revive disco and other dance pop of the 1970s-80s. He also uses a mix of sophisticated R&B and soft rock for rich and varied music. After a first EP, Black Boogie Neon, he comes to us with his first full-length album, a 10-track record totaling nearly 37 minutes. The album begins strongly with the excellent and unforgettable "Don't Forget Your Neighborhood", produced by The Avalanches with the keyboard of John Carroll Kirby. Producers also include Air's Nicolas Godin, MGMT's Andrew VanWyngarden, infinite bisous and Myd. In addition to the dance pop pieces, there are a few more introspective songs, notably the soulful ballad "One of These Winters Will Take Me" and the ideal late-night song, "Kid Born in Space", which concludes it all. Despite mostly deep lyrics, Cola Boyy manages to present soft and very pleasant music. (August 2021 Featured New Artist)
Music Videos: « Kid Born in Space » - « Don't Forget Your Neighborhood »



½




The new Maroon 5 album is titled Jordi in honor of Jordan Feldstein, a long-time friend of Adam Levine who was also the band's manager. Feldstein is also the subject of the mega-hit "Memories" released long before the album and featured here in addition of a remix featuring the late Nipsey Hussle and YG. It must be said that the band put many collaborators together for this album with names like Megan Thee Stallion for the hit "Beautiful Mistakes", blackbear ("Echo"), Stevie Nicks ("Remedy"), H.E.R. ("Convince Me Otherwise"), Bantu ("One Light"), as well as Juice WRLD who made a posthumous appearance on "Can't Leave You Alone". In addition to the remix of "Memories", we can hear two bonus tracks: "Button" featuring Anuel AA and Tainy, as well as "Lifestyle" by Jason Derulo and including Adam Levine. The increasingly pop music of Maroon 5, which even takes an R&B tangent especially on "Seasons", is somewhat scattered with all these collaborators and moves away from what made the strength of the group. The result is that despite some unmissable radio hits, the ensemble is more difficult to listen to as a whole and it is easy to skip tracks. Jordi appears to us as a compilation of a panoply of artists to which is added Maroon 5 on the side. It is time for the band to refocus a bit to regain its coherence.
Music Videos: « Memories » - « Beautiful Mistakes » - « Lost »
222 / Interscope / Universal


½

Only 18 years old, Californian Olivia Rodrigo introduces us to her very first album, after appearing in Disney productions. She offers lyrics from her generation, but which can also reach everyone, especially when everything collapses following a breakup. Olivia presents pop music with rock moments, including tracks with quite aggressive guitars ("Brutal", "Good 4 U") and powerful ballads ("Drivers License", "Traitor"). She also offers a more introspective folk sound with "Favorite Crime". The young artist draws her influences from her idol, Taylor Swift, but also from Lorde and Alanis Morissette. Her sense of melody makes her compositions immediately attractive. On Sour, Olivia Rodrigo offers a very nice sound mix which nevertheless retains its coherence, for a very good pop rock album.
Music Videos: « Drivers License » - « Deja Vu » - « Good 4 U »



½




Alternative singer Lucy Dacus returns with her third album, Home Video. Following an album and touring with her trio Boygenius (with Julien Baker and Phoebe Bridgers), she traveled to Nashville in August 2019 to record this new solo album. More personal than its predecessors, the album looks back on her past in Richmond, Virginia. Filled with vulnerability, tenderness and even regret, the lyrics are all written in the first person. The album opens with a mid-tempo introduction with strong guitar, "Hot & Heavy", but it's with "First Time" that she totally unleashes her rock side, which suits her pretty well. The whole still offers mostly acoustic songs, including "Going Going Gone" for which Lucy surrounded herself with her cronies, Baker and Bridgers, as well as backing singers Mitski and Liza Anne. But the central piece of this particularly good album is undoubtedly the keyboard ballad "Thumbs". Finally, it's a song of over seven minutes that completes Home Video, "Triple Dog Dare". With this new record, Lucy Dacus undoubtedly presents her most accomplished work to date.



½

Styx – Crash of the Crown
The legendary rock band present their 17th album, Crash of the Crown, which seems to be the sequel to The Mission, their 2017 concept album. Tommy Shaw is once again working with multi-instrumentalist Will Evankovich on the production. In the title track, Styx breaks new ground with three singers performing one after the other: first James "JY" Young, then Tommy Shaw in the heroic multi-voice central section, and finally Lawrence Gowan for the final verse. Several elements of the band's progressive rock past can be found on Crash of the Crown, however recorded with today's technology. Those nostalgic for their glorious past will therefore once again hear interesting moments, even if no classic will emerge from Crash of the Crown.




After 12 years together, the Ohio duo are back with their sixth album, Scaled and Icy. Created during the pandemic, the record presents the emotional ups and downs of life in quarantine. It is all brought to us with some of the best pop melodies ever produced by the guys of Twenty One Pilots. Tyler Joseph and Josh Dun worked independently in their home studios. The result is a light and simplified album, a bit like their first two recordings. So, this is a bit of a homecoming for the duo who have returned to the creative freedom they enjoyed before the global success of Blurryface (which included the now classic "Stressed Out"). On Scaled and Icy, Twenty One Pilots once again offer a great mix of pop, hip hop and experimentation, for another solid album! (June 2021 Featured Review)
Music Videos: « Shy Away » - « Choker »



½

Dodie – Build a Problem
London singer-songwriter Dorothy Miranda Clark (aka Dodie) presents her very first album with Build a Problem. Produced by Joe Rubel (Ed Sheeran, James Blunt), the record offers 12 introspective songs with very good pop melodies. Dodie's delicate voice is highlighted, and it feels like she is singing directly to us. Her orchestral chamber pop music and lyrics with a feminist touch are reminiscent of Kate Bush or Tori Amos. Dodie's minimalist style merges perfectly with large orchestral parts which add richness to the album. We find in bonus two other tracks, including the hit released a year ago "Boys Like You", produced by Pomplamoose. Note that a deluxe version including an additional CD of eight demo versions is also available. (June 2021 Featured New Artist)
Music Videos: « Boys Like You » - « Cool Girl » - « Hate Myself »



½




Two years after Let's Rock, the Ohio duo are making a comeback to their roots with Delta Kream. Dan Auerbach (vocals, guitar) and Patrick Carney (drums) return to their fascination for Mississippi blues, in their minimalist garage blues rock style, even if additional musicians are present, in particular JD McPherson's pianist, Ray Jacildo. Delta Kream includes 11 covers of Mississippi blues legends like Junior Kimbrough, R.L. Burnside and Fred McDowell. Recorded during a 10-hour session, the album is actually a sequel to their 2006 EP, Chulahoma: The Songs of Junior Kimbrough. In this style, the Black Keys remind us of southern rock from the 1970s (Allman Brothers Band, Peter Green). The album starts off strong with John Lee Hooker and Big Joe Williams' classic "Crawling Kingsnake", which sets the tone for the following tracks. Delta Kream turns out to be a great mix between their minimalist guitar-drums style and Mississippi blues tradition. (June 2021)



½

Garbage – No Gods No Masters
Shirley Manson and her band are back with a first album in five years, the seventh of their career. No Gods No Masters takes on a more socio-political trend than in the past, in the wake of several global events raising issues of systemic racism, gender inequalities, corporate greed and the struggles of marginalized people. The quartet aims to eliminate patriarchy right at the first song, "The Men Who Rule the World", an electro-funk track. Electro occupies a prominent place throughout the record, often leaving aside the squeaky guitars for which they are famous. With a light industrial beat, "Godhead" is reminiscent of a merger between Depeche Mode and Peaches, while Garbage denounces the disproportionate male ego with a strong phallic image. Musically, the band explores several directions, for an album of great creativity. The whole thing comes together wonderfully for a more than successful result, perhaps the best Garbage album in over 20 years. Note that a deluxe version includes a second CD of eight tracks (including a cover of David Bowie's "Starman"), for a grand total of over 80 minutes. (June 2021)



½

David Jacques – 15 histoires de guitares
Classical guitarist David Jacques returns with a second album of guitar stories, after 14 histoires de guitares (14 guitar stories) released in January 2020 and nominated for an Opus 2021 award. This time he presents 15 historic guitars from his private collection, built for the most by the best guitar makers of the 19th century. It must be said that at that time the guitar became a fashionable instrument, and that the composer-luthier collaboration offered the instrument a rich range of models, materials, and techniques. For each guitar, Jacques offers a repertoire adapted to the character of the instrument. You can discover works by Mauro Giuliani, Niccolò Paganini, Vasily Sarenko, Ernest Shand and many others. Each of the 15 guitars has a story to tell. (June 2021)



½

Born in South Korea and raised in Oregon, Michelle Zauner (aka Japanese Breakfast) returns with her third exploratory indie pop album. On Jubilee, she seems to have found her way and is now more grounded in her origins. Japanese Breakfast offers a genuinely nice mix between indie rock and indie pop with sounds from the 1980s and a very nice musical richness thanks in particular to electro elements and brass. Her music is therefore much less minimalist than when she started out, when she was recording at home while taking care of her mother. However, even if her melodies are catchier, the subjects remain introspective. Here is a particularly creative and beautiful album, undoubtedly her most accomplished to date! (June 2021)



½

Canadian organist Matthew Larkin presents a double album recorded on one of North America's most famous organs, the Casavant Opus 550 of St. Paul's Anglican Church in Toronto. The recital of over an hour and a half highlights the remarkable extent and beauty of this incomparable organ built in 1914 by Casavant Frères. Larkin explores different eras and styles with music by composers ranging from Bach to Keith Jarrett, including contemporary works by Canadians Healey Willan, Ernest MacMillan and Andrew Ager. In addition to Bach, some of the great names of classical music include Mendelssohn, Couperin and Franck. At the other end of the spectrum, we can discover a work by young composer Benjamin David Mallory, born in 2002 ("La joie spontanée"). Organ fans will be delighted with this double album full of surprises. (June 2021)



½

Lonely and contemplative singer and songwriter Elliot Maginot is back on record with his third album. Produced by Maginot and his brother of sound, Connor Seidel, Easy Morning navigates between soaring alternative pop inspired by classical music and West African sounds, and stripped-down folk rock. Essentially acoustic, the album creates a very special atmosphere thanks to varied instrumentation and highly textured orchestrations. Antoine Gratton's arrangements for string quartet enrich "Holy Father" and the title song. The album came from a creative retreat in the woods during the pandemic when Maginot was unsure of when he could perform his songs in front of an audience. More acoustic than in the past, the contemplative music of Elliot Maginot may take a new direction, but it remains as effective as ever with an atmosphere of its own. (June 2021)



½

Nigerian Mdou Moctar is back with a new Touareg music album, Afrique Victime. One of the innovators of the genre, Moctar remains at the forefront of this musical style of the Saharan desert with western influences. The outstanding guitarist influenced by both Hendrix and Prince presents a new album of great quality, perfectly fusing rock and blues to Touareg ("Chismiten", "Taliat"). He also explores softer acoustic music which comes to create a nice balance on the album ("Tala Tannam", "Layla"). Although the whole record is mostly about joy and love, the title track denounces the brutality of colonialism, for seven and a half minutes. With Afrique Victime, Moctar offers a coherent album from start to finish, for one of the best in his career. (June 2021)



½

Montreal-born singer, songwriter and multi-instrumentalist Allison Russell releases her debut album, after having been part of several bands (Birds of Chicago, Our Native Daughters, Po 'Girl). On this first record, produced by Dan Knobler (Lake Street Dive), she offers folk rock music with blues influences. She describes her youth in rather personal details, in addition to highlighting the colors of her city, its landscape and its language. On the first single "Nightflyer", she reflects on the healing power of motherhood. Outside Child sounds like a great liberation for Allison, but above all it has great songs with unforgettable melodies. (June 2021)



½

A Quebecer by adoption, but born in Retford, England, Sam Tucker first came to prominence at La Voix (The Voice in Quebec), mainly thanks to his slightly hoarse voice. After an EP in 2018, he is finally issuing his first full-length album, a record with a little more muscles than what he offered us previously, produced by Jesse Mac Cormack. There is a mix of rock 'n' roll and blues, with some more introspective songs in the second half. Tucker offers a journey through America mixing different eras, all propelled by the excellent opening track, "Holy", and which ends in style with "I Love My Baby but She Drinks Too Much". He manages on several occasions to offer the perfect balance between power and emotion, for an album of great consistency throughout the 13 tracks (which still total nearly an hour). After a long wait, his early fans should be happy with it, as it is such an excellent record! (June 2021)



½

Eight years after her participation in La Voix (The Voice in Quebec), Charlotte Cardin is finally issuing her debut full-length album with Phoenix. It took two EPs and several successful singles for Charlotte to finally feel ready to offer a set of 13 tracks. She explains that she let inspiration come to her in the past, but this time she has locked herself with her team into a creative context to bring inspiration. She and Jason Brando, her right-hand man, bet on patience, which pays off when you listen to Phoenix. There are hits that we already know and love such as "Passive Aggressive", "Daddy" and the most recent, "Meaningless". But there are other varied songs as well, from the atmospheric title track to the piano ballad "Anyone Who Loves Me" reminiscent of Adele, including "Sun Goes Down (Buddy)" accompanied by a simple guitar, without forgetting moments that are both sensual and more dancing ("Sex To Me"). Charlotte additionally sings a duet with herself on "Xoxo" in which she also plays the role of the guy giving her the line, the key of a vocal track having been lowered. She concludes the whole thing with a song in French, "Je quitte" ("I leave"). The songs on Phoenix may be different from each other, but they link together wonderfully for a great electro-pop result that is both modern and creative. (May 2021 Featured Review)
Music Videos: « Daddy » - « Passive Aggressive » - « Meaningless » - « Sad Girl » - « Anyone Who Loves Me »





The London-based quartet Dry Cleaning is made up of Florence Shaw (vocals), Tom Dowse (guitar), Lewis Maynard (bass) and Nick Buxton (drums). They offer us an alternative rock / post-punk sound that reminds us of Sonic Youth, with Florence reciting instead of singing on often trivial subjects like her dead cat or Meghan Markle. The excellent opening track and first single, "Scratchcard Lanyard", gives a particularly good overview of what to expect for the next nine songs. Thanks to the production of John Parish (Eels), the band succeeds on New Long Leg to refine their style already well established on their two previous EPs. Dry Cleaning really blooms with this debut album of remarkably high quality which will appeal to all fans of alternative / indie rock. (May 2021 Featured New Artist)
Music Video: « Scratchcard Lanyard »



½



Bumarang is a Montreal trio that pays homage to the Celtic tradition. Formed by Kate Bevan-Baker (violins, vocals), David Gossage (flute, whistle, guitar) and Sarah Pagé (harp, harmonium, bouzouki, vocals), the super trio presents their very first album with Echo Land. These members of Orealis, Tree Talk and The Barr Brothers first crossed paths on stage in 2015. Their influences range from classical to jazz to African and Indian music, but it is their love of Celtic folk songs that truly united them. After several problems that delayed the recording of Echo Land, the Bumarang members enlisted the services of Vid Cousins ​​to co-produce and mix the album. They also invited percussionist Ivan Bamford (Land of Kush), drummer Kevin Laing (The Besnard Lakes) and guitarist Leif Vollebekk. The result seems to have come straight from Ireland or Scotland a long time ago, but with a sound of 2021. Bumarang skillfully succeeds in reviving the Celtic tradition, without turning it into a caricature. A great record! (May 2021)



½

For their third album, Montreal band The Damn Truth had the chance to work with legendary producer Bob Rock (Metallica, The Cult, Mötley Crüe, Aerosmith, Bon Jovi) for six of the nine tracks, recorded in Vancouver. Rock allows the quartet to present the most powerful and solid record of their career. The album had to be completed in Montreal due to pandemic restrictions, and the band produced themselves the remaining three tracks. The ensemble presents pure rock with influences from the 1970s, with Led Zeppelin coming particularly to mind on several occasions. Noteworthy is the impressive vocal performance of female singer and guitarist Lee-La Baum. With Now or Nowhere, let's bet that The Damn Truth will finally be recognized even in their own country, after numerous performances around the world, including a sold-out concert at the legendary Whiskey a Go Go in Los Angeles. (May 2021)



½

Eyevin Nonet – Thomas Chapin III: Unearthed
The Eyevin Nonet jazz ensemble, under the direction of drummer Ivan Bamford, draws on the many influences and inspirations of its members to present us a tribute to the late saxophonist Thomas Chapin. Among the four tracks offered here, we find three never-recorded tracks by Chapin, generously entrusted to Bamford and his band by his wife, Terri Castillo-Chapin. Eyevin Nonet brings these unique works by Thomas Chapin to life on this almost 37-minute album. (May 2021)



½

Montreal composer Simon Leoza (previously known as Tambour) releases his debut album with Albatross. The record contains compositions accumulated over the past six years, including the first singles "La nuée", "Bloom" and "L'archange". The album was produced on both sides of the Atlantic, following two creative residencies at the Banff Centre for Arts & Creativity. He first flew to Iceland to begin preproduction with Snorri Hallgrímsson. He then spent some time in the Faroe Islands, an archipelago in the Atlantic Ocean. Back in Quebec, he teamed up with Blaise Borboën-Léonard (Queen KA, Lydia Képinski) who co-produced the album with him, an album recorded at Studio Makina in Montreal and at Studio Le Nid in Saint-Adrien. Leoza also used the acoustics of the village church and recorded with a string quartet. The album's 10 cinematic tracks blend the grandiose and the intimate, with rich instrumentation and electronic sounds. (May 2021)



½

Straight from Saskatchewan, Jeffery Straker comes to us with a new album, Just Before Sunrise. He offers folk music with a strong country leaning. The album was produced by Russell Broom (Jann Arden), except for the songs "Light a Fire" and "Heavy is the Burden" produced by Royal Wood. With his most recent single, "Ready To Be Brave", Straker presents a piano ballad accompanied by orchestrations, arrangements quite different from what he usually offers. However, the ensemble remains focused on the roots of folk music, for a very enjoyable record. (May 2021)
Progeny Music




Weezer – Van Weezer
Only three months after OK Human, Weezer is already back with a new record. Following the death of Eddie Van Halen on October 6, 2020, Rivers Cuomo decided to pay tribute to the famous guitarist, even though he already had in mind for a long time the idea of ​​a hard rock album. So here is Van Weezer, a guitar-focused record reminiscent of 1980s rock. The band has often incorporated walls of guitars into their albums, but they reach new heights here. Van Halen's influences are obvious, but Ozzy Osbourne can also be heard, notably in "Blue Dream" which uses "Crazy Train". However, the comparisons to the 1980s end there. Cuomo retains his unique style on the mic, and Weezer's sound remains at the heart of the album, which ultimately cleverly takes inspiration from the Van Halen of the early 1980s, but without making it a pastiche. The album is starting off strong with "Hero" and "All the Good Ones", but it is with the excellent "The End of the Game" that it really takes off. Ten songs barely exceeding 30 minutes is not much! But here is an energetic and creative recording, which skillfully mixes the rock of the past with the current style of Weezer. A very pleasant album! (May 2021)
Music Video: « All the Good Ones »



½

Ngoma Zethu – 7 Chapters of Mystery
Ngoma Zethu is primarily a conference project on the Pan-African Cultural Revolution. The phrase comes from different Bantu languages and means either "our dance", "our song", "our culture", "our drum" or "our history". But in a more philosophical way, it simply means "our way of life". The project was born out of African oral tradition, humanity, conscience, philosophy, mythology, spirituality and history. The seven songs are performed by Kamel Zennia, Mongezi & DJ Njuchi, Lorraine Klaasen, Masauko, Kuku & GPS Lerato, Mighty Joshua and Vusi Mahlasela. At the end of the record, we find a second version of "You Snooze You Lose" with Mighty Joshua. 7 Chapters of Mystery is a very good album of touching African music. (May 2021)
Bantu Entertainment Network



½

One year after Changes, Justin Bieber is already back with Justice, his seventh album. Once again, we can salute Bieber's talent for delivering catchy melodies over soft pop and R&B music tailored for radio. We find indeed on Justice several essential hits which will play in loops. However, his choices can be questionable at times, notably the use of two extracts from Martin Luther King Jr.'s speeches, one of which creating some discomfort as an introduction to a rather tasteless love song. Let's say that his sympathy for African Americans seems rather false and it would take a little more sincerity to convince us of his good intentions. If we put aside these rather unnecessary distractions, the fact remains that he offers songs that are very much of his time and that will seduce his many fans, especially his loyal female audience. Bieber is accompanied for the occasion by a great selection of guest artists: Khalid, Chance the Rapper, The Kid Laroi, Dominic Fike, Daniel Caesar, Giveon, Beam, Burna Boy and Benny Blanco. A deluxe version of the album offers six additional tracks for a total of 22, and we can hear other collaborators: Lil Uzi Vert, Jaden, Quavo, DaBaby, and Tori Kelly. (April 2021 Featured Review)
Music Videos: « Holy » - « Lonely » - « Anyone » - « Hold On » - « Peaches »




Manslaughter 777 – World Vision Perfect Harmony
Manslaughter 777 is the side project of drumming duo Lee Buford (The Body) and Zac Jones (Braveyoung, MSC). The duo offers a mix of experimental rock and electronic music (dub, jungle, trip hop). They are constantly exploring different rhythms by integrating many samples. The eight-track, 33-minute album is therefore not necessarily easy to access at first, but we manage to let ourselves be overcome by the overall atmosphere which remains pleasant from start to finish. Here is an exercise in styles which should satisfy any fan of creative electronic music. (April 2021 Featured New Artist)



½



The Choir of St. Andrew and St. Paul's Church of Montreal, conducted by Canadian-American Jean-Sébastien Vallée, offers a compilation of choral works from all eras. It includes a motet by Johann Sebastian Bach, Samuel Barber's "Agnus Dei" and Edward Elgar's "Lux Aeterna", in addition to more contemporary works by Trevor Weston ("Magnificat"), Reena Esmail, James MacMillan and Caroline Shaw. We can also discover "Ni de l'est ni de l'ouest" (Neither from the East nor from the West), a work requested to Montreal composer (and member of the Choir) William Kraushaar and dedicated to the memory of the victims of the shooting at the Quebec City mosque in 2017. Here is a very good album for fans of choral singing. (April 2021)



½


CODE Quartet is a great Montreal jazz quartet formed of Christine Jensen (alto and soprano saxophone), Lex French (trumpet), Adrian Vedady (bass) and Jim Doxas (drums). Today they release their very first album together containing eight tracks (51 minutes), including the traditional "O Sacred Head, Now Wounded". The fusion between the brass and the acoustic rhythm section is impressive, so that no dominant instrument remains. To listen to with good loudspeakers for an optimal result! (April 2021)



½

Grosse Isle – Le Bonhomme sept heures / The Bonesetter
The Grosse Isle trio is made up of Sophie Lavoie, Irishman Fiachra O'Regan and legendary André Marchand (La Bottine souriante, Les Charbonniers de l'Enfer). Released on St-Patrick's Day on March 17, The Bonesetter merges traditional Quebec music with Irish music. This is the trio's debut album as Sophie and Fiachra have previously worked together for two albums in addition to having toured internationally. The instrumentation is very varied throughout this bilingual record, incorporating Irish uilleann pipes and whistle, banjo, violin, piano and guitar. The rhythm also varies, from smoother to more festive. The name of the trio refers to the island on the St. Lawrence river where the Irish were placed in quarantine when they arrived in mass in the 19th century to flee famine. We therefore discover a great mix of cultures between Quebec and Ireland. (April 2021)




Montreal singer-songwriter Rob Lutes releases his eighth album with Come Around. It follows on from Walk in the Dark, issued in 2017, which won a Canadian Folk Music Award in the "Contemporary Singer of the Year" category. Co-produced with long-time collaborator Rob MacDonald, and recorded in six different studios due to the pandemic, this new record includes 11 original songs, as well as a very nice version of "In My Time of Dyin'", a Bob Dylan classic. Actually, Dylan's influences are felt at different points on the album, which also includes more blues and pop songs. After a strong debut with "Knives" and "Lightning", Lutes offers the record's flagship track, "That Bird Has My Wings", inspired by the book of the same title by Buddhist writer and condemned to death Jarvis Jay Masters. He tells of the hope for freedom in the imagination and the natural world. Rob Lutes is indeed a great storyteller, and that is what carries us on throughout Come Around. He also has a unique guitar style. Mixed by engineer Rob Heaney (Patrick Watson, Emilie-Claire Barlow), the album features some of the best folk musicians on the Canadian scene: Rob MacDonald (guitars, dobro, mandolin), Bob Stagg (piano, organ, keyboards), Solon McDade (bass) and Mario Telaro (drums, percussion). Also note the presence of Annabelle Chvostek and Kim Richardson for the choirs. Here is a particularly good folk record with an incredibly special atmosphere. (April 2021)



½

Erin Propp & Larry Roy – We Want All the Same Things
The Winnipeg folk / jazz duo immerse themselves in everyday life on this new album. This is their first release in nine years, since Courage, My Love, winner of Jazz Album of the Year at the Western Canadian Music Awards (2013) as well as a Juno nominee in the Vocal Jazz Album category (2014). The duo offers songs that are both powerful and gentle at the same time, songs that offer a vision of a more beautiful and softer world. There are parallels with Joni Mitchell, Rickie Lee Jones, James Taylor and Emilie-Claire Barlow, but in a unique fusion between the singer and guitarist. Propp and Roy surrounded themselves for the occasion with drummer Larnell Lewis (Snarky Puppy), saxophonists Jimmy Greene, Ken Gold and Steve Wilson, percussionist Rogerio Boccato (John Patitucci), bassists Mike Downes, Karl Kohut and Julian Bradford, guitarist Joey Landreth and pianist Will Bonness. Here is a very beautiful album, full of emotion, by this very singular duo. (April 2021)



½

On Hidden Treasures, the Canadian baroque ensemble Sacabuche!, directed by Linda Pearse, presents little-known but surprising works of Seventeenth-Century Music of Habsburg and Bohemia, found in particular in the Kroměříž archives in the Czech Republic. These are 18 works for violins, cornets, trombones, theorbs and organs by composers such as Giovanni Valentini (1582-1649), Antonio Bertali (1605-1669) and Giovanni Battista Buonamente (1595-1642). Sacabuche! celebrates this year 15 years of offering pieces from a little-known repertoire for baroque trombones, strings, lute, organ and voice. They make us once again discover hidden treasures with this new unique record. (April 2021)



½

Schubert – Winterreise
Yannick Nézet-Séguin presents his first album as a pianist, accompanied by mezzo-soprano singer Joyce DiDonato. The duo team up to offer a new version of the famous Winterreise by Franz Schubert (1797-1828) with lyrics by Wilhelm Müller (1794-1827), one of the most brilliant song cycles ever written. DiDonato offers a different reading of these 24 songs, from a woman's point of view, the lost love. The album was recorded at the Carnegie Hall in New York City in December 2019, in a burst of creativity on the part of the duo. (April 2021)
Parlophone / Erato / Warner Classics





Even before its release, Dave Grohl had described the new Foo Fighters album as the Saturday night party album. His description is pretty accurate as the band offers their most energetic and fun album in a long time, a really good 36-minute pop rock mix. The band even ventures into disco and other dance music, without however completely rejecting their squeaky guitars. There are still two ballads in "Waiting On a War" and the almost soul "Chasing Birds". The catchy melodies are present throughout the nine songs and it will take as little as a second listen to be able to sing along with Grohl and his band while tapping your feet. So, here is an entertaining and highly effective record by the Foo Fighters. Very pleasant! (March 2021 Featured Review)
Music Videos: « Shame Shame » - « Waiting On a War » - « No Son of Mine »



½

Jack Kays is a young artist from Cincinnati, Ohio, who comes to us with a very first album. Considered a full-length album, Mixed Emotions is more like an EP with eight tracks totaling only 20 minutes. However, these are eight solid songs he offers us, talking about addiction, loneliness, and mental health. The songwriter, singer and multi-instrumentalist skillfully mixes genres, exploring hip hop and R&B, folk and rock, all with a distinct voice. Often quite slow, his music happily accelerates during "Morbid Mind", a contagious acoustic pop track. Note also his duet with Mike Lavi for "F*cked Up", as well as several songs he shared before the release of the record: "My Head :(", "Gin N Juice" and "Bottom of the Bottle". Mixed Emotions turns out to be a very enjoyable album, although we would certainly have liked to hear a few more songs. (March 2021 Featured New Artist)
Music Videos: « Morbid Mind » - « Bottom of the Bottle » - « Gin N Juice » - « My Head :( » - « Hrtbrkn »



½



Barry Paquin Roberge is a Montreal supergroup formed at the base of Étienne Barry from the Deuxluxes, as well as Sébastien Paquin and Alexis Roberge from Buddy McNeil & the Magic Mirrors, to which were added Jonathan Lafrance (Muscadettes), Jocelyn Gagné (Breastfeeders) and Anna Frances Meyer (Deuxluxes). On Exordium to Extasy, BPR once again offer their glam dance music with neo-disco influences in the style of the Scissor Sisters. This is contagious pop music that conquers us quickly, from "BPR Strut (Join Us & You'll Be Fine)", their first single. The fusion between invigorating guitars, synthesizers and flute is flawless and takes us into a sunny universe that automatically grabs a smile on our lips. Co-produced by BPR and Félix Petit (Hubert Lenoir, Les Louanges), Exordium to Extasy is a great sophomore album for the band, a real breath of freshness! (March 2021)
Music Video: « BRP Strut (Join Us & You'll Be Fine) »



½

After more than 15 years of career, the Louisiana singer and pianist comes to us with what could prove to be the most defining album of his career. Jon Batiste offers a more successful mix than ever between soul, R&B, pop, gospel and jazz, spread over 13 tracks. Batiste first offered the title track in support of the Black Lives Matter movement, before offering us this collection of songs that are at the same time smart, creative and entertaining. He seems to have more than ever mastered his craft, although he can count on several collaborators for the production, as well as appearances by Mavis Staples and Quincy Jones. Also note the presence of his father, Michael Batiste, and his grandfather, David Gauthier. We are was greatly inspired by his youth in New Orleans and the St. Augustine Marching Band, his high school gospel ensemble, can even be heard on the title track. In "Boy Hood," it is with PJ Morton and Trombone Shorty that Batiste recalls the families, food and culture of his hometown that shaped their lives. Musically, the singer draws on the best of the past to imagine the future, for an eclectic amalgam of New Orleans jazz and Outkast. Although the mix of styles may seem difficult to approach at first, it quickly becomes a gem to be polished to the end. (March 2021)



½

The Toronto-based singer-songwriter releases her sixth album. On String of Pearls, she oscillates again between folk, jazz and indie pop, with a strong gypsy jazz and swing tendency. She even allows herself a few French songs ("Je t'ai vue hier soir" and "D'être humain"), in addition to covering "Belleville Rendez-vous" from the movie Les Triplettes de Belleville. She also offers her version of Tom Waits' "Just the Right Bullets". Annabelle adds a South American touch to the whole as the songs were arranged and co-produced in Montevideo by Fernando Rosa, who brought together some of Uruguay's best tango and classical musicians. So, here is a dynamic album with multiple influences. (March 2021)
MQGV / SIX




Paul Hindemith – Musique de chambre pour cor
With this new album, horn player Louis-Philippe Marsolais devotes himself to chamber music for horn by German composer, violinist, violist and conductor Paul Hindemith (1895-1963). Marsolais is accompanied for the occasion by pianist David Jalbert (Pentaèdre), horn players Simon Bourget, Louis-Pierre Bergeron and Xavier Fortin from the Ottawa National Arts Centre Orchestra, as well as the Pentaèdre wind quintet. We can rediscover five superb works by Hindemith that are rarely played today: "Sonata for horn and piano", "Sonata for alto horn and piano", "Concerto for horn and orchestra", "Sonata for four horns" and "Little chamber music for five wind instruments". Here is therefore an excellent album which allows to highlight an almost forgotten music of the interwar period, remarkably high quality music interpreted with a master hand. (March 2021)




½

Valerie June – The Moon and Stars: Prescriptions for Dreamers
After drawing attention to her first two albums with her unique voice and style, Valerie June is back with her third record, The Moon and Stars: Prescriptions for Dreamers. She once again dives into the roots of American folk music, fusing it with contemporary R&B, African beats, string orchestrations and almost-experimental aerial psychedelic pop. So, it's a huge mix that she manages to cement greatly around her larger-than-life personality, supported by the production of Jack Splash (Kendrick Lamar, Alicia Keys, John Legend). On this new album, Valerie seems to have officially found her way, and what she offers us will undoubtedly be among the best recordings of the year. (March 2021)



½

The band from Boston is back with their seventh album. Lake Street Dive welcome a fifth full-time member, Akie Bermiss, who collaborated with the group as keyboardist on their 2017 tour, as well as on the following album, Free Yourself Up. Bermiss helps with writing on Obviously, in addition to singing a duet with Rachael Price on the excellent "Same Old News", which takes us back to the 1970s. Produced by Mike Elizondo, Obviously pursues in the style of the last album with a very good mix of pop rock and soul. The band takes inspiration from R&B on "Hypotheticals" and blues on "Hush Money", as they perform a Phil Collins-style ballad with "Anymore". Throughout the album, the band faces the problems of their generation with a certain social and feminist conscience. But above all, they remain a peerless group of composers who manage to evolve in a style from another era, reminding us at times of Fleetwood Mac, to make contemporary music so enjoyable to listen to. With Obviously, Lake Street Dive offer perhaps their strongest album to date. (March 2021)



½

Carl Mayotte – Pop de ville, Volume 1
Named Radio-Canada Jazz Revelation 2020-2021, Quebec bassist and composer Carl Mayotte releases his sophomore album with Pop de ville, Volume 1, after Fantosme, co-produced by Michel Cusson, which received an ADISQ nomination for jazz album of the year. Pop de ville is actually a five-track EP totaling 26 minutes. We find there totally instrumental jazz fusion music with pop influences from the 1980s. The groove is present throughout the record, with in addition particularly creative compositions. In addition to his usual quintet, Mayotte called on renowned collaborators: percussionist Luc Boivin, Swedish keyboardist Lalle Larsson and harmonica player Lévy Bourbonnais. With Pop de ville, Volume 1, Carl Mayotte once again proves all his virtuosity and versatility. We would have taken more! (March 2021)



½

The Toronto band returns with a new album fusing folk rock, country and blues. Produced by Michael Timmins (Cowboy Junkies), Strange Flight reproduces the live vibe with obvious chemistry between the lead trio (Natalie Rogers, Jeff Rogers and Richard Henderson) and guest musicians (bassist Dan Mock and drummer Kyle Sullivan). The group pays homage to tradition, even including a track by Tom Waits ("Way Down in the Hole") and a song from the traditional repertoire ("Wayfaring Stranger"). Eighteen years after its debut, The Wanted still seems comfortable in the Canadian folk industry. (March 2021)




Active for almost 40 years, the Canadian singer-songwriter returns with his 16th album. Alfie Zappacosta proves that he has lost none of his passion and his voice on Saved while delivering quality music. His pop sound with a sometimes jazz and sometimes soft rock tendency reminds us of Gino Vannelli and he delivers it in a rich voice that impresses. For several years, Zappacosta has taken charge of his career and he can thus create without limitations, which suits him very well. He even ensured the production of the record which includes various genres, music to his image. He collaborated with whomever he wanted, co-writers and musicians with whom for most he has had a long working relationship (Gerry Mosby on arrangements, as well as Marco Luciani, Andrew Glover and Silvio Pupo on writing). Zappacosta can be faulted for going in all directions on Saved, but he still gives us some highly effective songs, including the energetic "This Place in Time" and the title track. (March 2021)
Music Video: « Saved »




Rob Zombie – The Lunar Injection Kool Aid Eclipse Conspiracy
For his seventh solo album, Rob Zombie returns to the horror show and the recipe for his success at the turn of the 21st century. But above all, he reconnects with his creative spirit, indulging in pure madness that is very pleasant to find again. His new ideas allow him to think outside the box of heavy and rhythmic music for which he is famous. We still find all of this on The Lunar Injection…, but with many variations, smoother, acoustic, or soaring, or even with country impulses or those worthy of a spaghetti western movie, not to mention the presence of synthesizers. He wraps it all off greatly with short interludes that tie the whole thing together in what comes very close to a concept album. The energetic songs remain very catchy, but Zombie manages to go to several other places always more interesting than each other. It is above all the mix of genres and the passage from one atmosphere to another that makes this record so unique. So, here is an extremely fun to listen to and highly addictive album that will be difficult to put aside for long. To listen to in loops! (March 2021)



½

Six years after Reality Show, Jazmine Sullivan returns with Heaux Tales, which she considers an EP despite having 14 tracks and 32 minutes. Jazmine offers creative contemporary R&B music, interspersed with several spoken passages, including poetic texts by Ari Lennox. We can hear a duet with Anderson .Paak for the funky "Price Tags" and another with H.E.R. for "Girl Like Me". Even if there are only 27 real minutes of music in total on Heaux Tales, the record has a refreshing side which is more than interesting, very pleasant to listen to. (February 2021 Featured Review)
Music Video: « Girl Like Me »



½

Celeste – Not Your Muse
R&B singer Celeste Waite was born in California but raised in the UK. She created a stir in 2017 with her first official EP, The Milk and the Honey, before returning in 2019 with Lately. She finally offers her debut full-length 12-track album, the highly anticipated Not Your Muse. The record begins smoothly with "Ideal Woman" and "Strange", a great idea to quickly highlight her beautiful voice. Strongly influenced by her idols Aretha Franklin and Billie Holiday on these two songs with a touch of jazz, Celeste then becomes downright pop on "Tonight Tonight" and "Stop This Flame". Very versatile, she seems to adapt perfectly to every beat and her voice stands out in all situations. Here is a genuinely nice album from a rising star that will create even more expectations in the future. A great discovery! (February 2021 Featured New Artist)
Music Videos: « Strange » - « Stop This Flame » - « A Little Love » - « Love Is Back »



½




Adrien Brandeis is a young French pianist and composer who has won several awards in Europe, including the Letter One Rising Stars Jazz Award in 2018 for his debut album, Euforia. While his previous album was in quintet format, Meetings is offered as a quartet with doublebass player Damian Nueva, drummer Arnaud Dolmen and percussionist Inor Sotolongo. We can also hear Orlando Poleo with Latin percussions on "Suave". Cuban musicians bring a particular rhythm to the album which also benefits from superb melodies and harmonies, for an excellent mix of flavors and a beautiful luminosity. (February 2021)



½

With Three Little Words, Dominique Fils-Aimé concludes her trilogy which explores the roots of African-American musical culture. She offers soul music in its purest form, on a jazz background with a unique atmosphere. She also sings the themes of self-healing and mental health under luminous lens. With her enveloping and hushed voice, Dominique presents warm harmonies on the doo-wop style of the 50s ("While We Wait") and more traditional soul ("Mind Made Up"). With "Love Take Over" (in two versions), she offers a first single of great quality including superb percussions and synthesizers. Note also her very personal cover of "Stand By Me" at the end of the album. Once again, we must underline the incomparable work of producer, arranger and sound engineer Jacques Roy who succeeds in perfectly merging the daring music, the multiple tones and the bewitching voice of Dominique. It is possibly her most ambitious and eclectic work to date, concluding an exceptional trilogy on a high note. (February 2021)
Music Video: « Love Take Over »





Cassandra Jenkins – An Overview on Phenomenal Nature
New York alternative folk singer Cassandra Jenkins returns with a new album, five years after her debut, Play Till You Win. She presents an incredible work of observations, contradictions, and connections with nature on extremely pleasant aerial folk music. Adding a few ambient synthesizers, a saxophone and a flute makes the atmosphere even more magnificent. The album of just seven songs for 31 minutes has a few gems, including "New Bikini" and "Ambiguous Norway", without forgetting the bird song at the end, "The Ramble". An Overview on Phenomenal Nature is an intimate album, but of great beauty, thanks above all to excellent arrangements and various sounds which keep us alert. This is an excellent album from Cassandra Jenkins, an album whose main flaw is being too short. (February 2021)



½

Four years after their self-titled album, the indie rock band from Toronto is back with Ignorance, their fifth album. The Weather Station seem to have finally reach they musical peek, while taking a stand on the impact of climate change. Tamara Lindeman has indeed learned a great deal about this issue over the past few years, including hosting discussions with other musicians and activists. In "Atlantic," she portrays her feeling of helplessness in the face of looming disaster. Lindeman and her band step out of their comfort zone on Ignorance with 1970s-inspired music that leaves out their acoustic folk tendency, as well as their more rock vibe. In fact, Fleetwood Mac and Roxy Music can come to our minds on different occasions, while also incorporating some jazz explorations. The theatrical "Robber" opens the album with a quite different atmosphere for The Weather Station, a very pleasant one. The result is a top-notch record for the band, perhaps their strongest to date. (February 2021)



½

A nod to Radiohead's classic OK Computer, OK Human is the 14th career album for the Californian band. The record is more human indeed as we can hear strings arrangements throughout the 12 tracks, mostly composed on piano by Rivers Cuomo. So, these are different sounds for Weezer with a guitar that is relegated to the background. We can even hear contemplative ballads with "Bird With a Broken Wing" and "Dead Roses". The advantage of having less squeaky guitars is that you pay a little more attention to Cuomo's unique melodies. On the other hand, fans of the first hour may have a little trouble recognizing themselves in it. Still, Weezer presents some great songs again, including "All My Favorite Songs", "Aloo Gobi" and "Grapes of Wrath". In addition, the band succeeds in renewing itself in a burst of freshness with exceptionally beautiful arrangements, sometimes a bit Beatlesque. So, here is another great record from a band that seems to have many different lives. (February 2021)
Music Video: « All My Favorite Songs »



½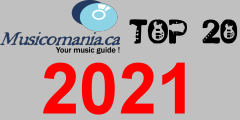 Custom Search