Custom Search
on all Musicomania.ca

Note: If you can read French, go to the French section for additional content.

to SEARCH this page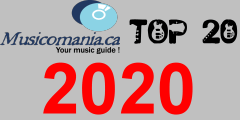 Planned for a March release, it took another 6 months to discover Alicia Keys' seventh album, four years after her last release. Since the first single, "Underdog", we had the right to several additional singles before even hearing the whole of Alicia. If "Underdog" is an essential pop anthem, the rest of the record is quite varied. We can hear several romantic ballads, the most interesting probably being her duet with Khalid for "So Done". A few songs stand out, but all 15 tracks lack consistency. So, there are some good times, but unfortunately this is a somewhat uneven album. (October 2020 Featured Review)
Music Videos: « Underdog » - « So Done » - « 3 Hour Drive » - « Love Looks Better »




Billy Raffoul is a singer-songwriter from Ontario who presents his very first album. Recorded with only two microphones in his girlfriend's bedroom, International Hotel is a minimalist and intimate record that highlights his very particular hoarse voice. With the first single, "What Makes a Man", Raffoul denounces systemic racism, in addition to having recorded harmonica for the first time. This single demonstrates all the intensity of this unique performer who may even recall Tom Waits at times. After a first recording of this quality, a promising future certainly awaits Billy Raffoul. (October 2020 Featured New Artist)
Music Video: « What Makes a Man »



½



Sad Hunk is the fifth album by Torontonian Afie Jurvanen (aka Bahamas). Produced by Robbie Lackritz (Feist, Jack Johnson, Robbie Robertson), the record features 10 new indie rock songs with great pop melodies and R&B, soul and folk inspirations. Even Caribbean influences can crop up at times. Bahamas shows a lot of self-deprecation, as evidenced by the title and the cover art. Sad Hunk has been the nickname given by his wife since a photoshoot where he inevitably found himself half-in-the-shade, looking dark and mysterious. Musically, Bahamas seems to have reached a certain peak in his career, but he doesn't hesitate to question himself. So, it's a solid album, in line with his previous works, but also trying to renew himself. A very good record! (October 2020)



½

Vancouver singer and songwriter Leah Barley releases her very first full-length album with Bring Out Your Dead. She presents eight original songs that oscillate between jubilation and heartbreak, all in a conventional folk and country style, incorporating some bluegrass. Guitarist and banjo specialist Leah Barley is also joined by violinist and longtime collaborator John Kastelic, as well as multi-instrumentalist Ross Christopher Fairbairn. Here is music that integrates the sounds of 100 years ago with the realities of today. (October 2020)


½

It is in times of pandemic that the Montreal classical trio takes the opportunity to revisit one of the greatest pandemics in human history, the plague. Each piece corresponds to an episode or aspect of this 17th century pandemic, with works by Schmelzer, Castello, Fontana, Pandolfi, Farina, Salomone Rossi and Michelangelo Rossi, all composers and violinists affected by the plague, fatal in some cases. The trio made up of violinist Marie Nadeau-Tremblay, Ryan Gallagher (viola da gamba and bass violin) and Nathan Mondry (harpsichord and organ) offers nine great sonatas that take us straight back to the 17th century. (October 2020)



½

Four years after This House Is Not For Sale, Bon Jovi returns with their second album without Richie Sambora on guitar and the 15th in their career. If the previous one contained the first interesting moments in over 15 years, it was surely not because of the absence of the guitarist. Unless the atmosphere was simply cleared up when he left. On Bon Jovi 2020, the band offers a few energetic opening tracks ("Limitless", "Do What You Can"), but it spoils quite quickly afterwards with several frankly boring songs, like "American Reckoning" which never seems to take off despite good intentions, and it forces us to move on to the next one even before the harmonica begins. There are also several tracks that are inspired a little too much by their past works, but with much less scope. So, the result is a very average album, with maybe a few points of interest, but nothing too exciting. A deluxe version of the album is also available with two bonus songs and a second version of "Do What You Can" in a duet with Jennifer Nettles. (October 2020)
Music Videos: « Limitless » - « Do What You Can »


½

Two years after the release of the critically acclaimed EP Freewheelin' Walking, The Brooks return with a new album that represents a significant shift for the band. Now recognized internationally, the Montreal collective of virtuoso musicians offers a concept album that perfectly fuses funk, jazz, soul and orchestral music. Any Day Now begins with "Nebula/Intro" and is interspersed with instrumental tracks ("Moonbeam", "Headband", "Blue Dream"). Inspired by his host city, Alan Prater talks about his experience in Montreal on "Zender". The themes of love and seduction come up on different occasions ("So Turned On", "Never Thought", "Gameplay"). As for "The Crown", it was inspired by the fire which ravaged Notre-Dame-de-Paris cathedral, while the first single, "Turn Up the Sound", simply invites you to flee your daily life, to climb the volume and let go. The album ends beautifully with another instrumental piece, "Étoile polaire/Conclusion". Here is an exceptional album to which you absolutely must pay attention! (October 2020)





Brothers Jim Doxas (drums) and Chet Doxas (saxophone) present their new band, Doxas Brothers, with this first full-length album recorded as a quartet (with Marc Copland on piano and Adrian Vedady on bass). Inspired by the jazz greats they have worked with (Oliver Jones, Carla Bley, Steve Swallow, Dave Douglas, Joe Lovano, John Abercrombie and Maria Schneider in particular), they offer mixed jazz music, which sometimes borrows to free jazz and sometimes to standards. The still significant presence of the piano reminds us of Oliver Jones. The nine tracks of The Circle totalize more than 60 minutes, which will blow your ears. (October 2020)



½

Jacques Hétu – Musique pour vents
To mark the 10th anniversary of the death of Jacques Hétu, here are the essentials of his works for wind instruments, performed by the Pentaèdre wind ensemble. Born in 1938, Hétu remains one of the most performed Canadian composers in the world, with his five symphonies, his opera (Le Prix), numerous concertos, as well as several works of chamber music. Pentaèdre includes Ariane Brisson (flute), Martin Carpentier (clarinet), Élise Poulin (oboe), Mathieu Lussier (bassoon) and Louis-Philippe Marsolais (horn). They are accompanied by a very special guest at the piano, Philip Chiu, which makes it possible to present several pieces for flute and piano, as well as "Prélude et danse pour piano, op. 24". You will discover an expressive and modern musical universe which is quite fascinating. (October 2020)





Yves Jarvis – Sundry Rock Song Stock
The Montreal songwriter presents his third album with Sundry Rock Song Stock. The reinvention of Jean-Sébastien Audet (aka Un Blonde), renamed by his middle name and the name of his mother, offers immensely personal music. Yves Jarvis' influences are quite broad, ranging from Miles Davis, to avant-garde Italian composer Franco Battiato, to Dutch post-punk band The Ex. This ex-busker has returned to the base for the recording of this new album, creating a makeshift studio outside and using improvised instruments, including melodies played on a wine glass to imitate a flute. After the yellow of Good Will Come To You and the blue of The Same But By Different Means, it is the green of nature that is in the spotlight on Sundry Rock Song Stock. Still so experimental and imbued with creativity, this new record filled with metaphors offers this time 10 more conventional tracks (rather than the 22 of the last album varying between a few seconds and 8 minutes). If you like the universe of Yves Jarvis, you won't be disappointed. If you don't know him yet, a few careful listening sessions should convince you of the limitless creativity and talent of this composer. (October 2020)



½

After four French-singing albums, Sébastien Lacombe introduces his very first recording in English with Fly. Heavily influenced by Leonard Cohen, the Montreal singer-songwriter has always wanted to offer a folk album in the language of Shakespeare. He has been the lead singer of The Wall Live Extravaganza on tour in Canada and the United States since 2016, and he was finally able to enter the studio to realize his dream. Lacombe offers folk and rock music with more catchy moments, like the new single, "My Thousand Dollar Car". Co-produced with Erik West Millette (WestTrainz, Dr. John), the album with an introspective and dynamic mix turns out to be quite successful and Lacombe seems to have enjoyed perfect creative freedom in a tumultuous period of his love life. Fly is therefore a great album, his most interesting one to date. (October 2020)
Music Videos: « Gold in Your Soul » - « Rise » - « My Thousand Dollar Car »



½

After nearly 30 years of career with the Respectables, Sébastien Plante is finally releasing his first solo album, a project he has long cherished. The songs he offers on The Lost Songbook have been written over the years, put aside, only to be recorded and mixed in three studios during the lockdown due to the pandemic. This is an intimate and authentic album that ranges from pop rock to folk, with some traces of blues as he knows so well how to play it live. His influences from the rock of the 1960s are never far away (Beatles, Rolling Stones), but above all he offers solid compositions with unforgettable melodies that will make you tap your feet. A very good record! (October 2020)
Music Video: « I'm Still Dreaming »



½

TWRP – Over the Top
TWRP is a Toronto band formed in 2007 that features rock music heavily influenced from the 1980s, mostly in synthesizers and electronically reworked vocals. The band also has a humorous and sarcastic side that comes out on some occasions, although this is a little less evident on Over the Top than in the past. TWRP is surrounded by guest artists who give mostly in comedy: Planet Booty, Dan Avidan (Ninja Sex Party), Andrew Huang and The Gambler. So, here is an entertaining album containing several interesting elements, but nothing to make history unfortunately. (October 2020)




Three years after Witness which impressed no one, Katy Perry is back with a smile on this short album of 12 tracks totaling 36 minutes. She does indeed seem to have a little more fun on tracks like "Never Really Over", "Champagne Problems" and the title track. She dabbled in house music with "Teary Eyes", then in disco with "Tucked". Charlie Putt co-wrote the R&B getaway "Harleys in Hawaii", a very enjoyable summer song. She connects the light pop songs of three minutes at a frantic pace, even if few tracks stand out from the lot by their creativity. Here is a pleasant album that naturally leads to a smile... (September 2020 Featured Review)
Music Videos: « Never Really Over » - « Smile » - « Cry About It Later » - « Tucked » - « Champagne Problems »




For their debut album, the Canadian duo formed of Cody Bowles (vocals and drums) and Kevin Comeau (guitar and keyboards) traveled to Nashville to work with Dave Cobb (Rival Sons, Chris Stapleton). Crown Lands offer a short album of seven tracks with a rather corrosive rock sound. From the start, you can hear garage rock reminiscent of the Black Keys or the White Stripes. But their aggressive rock quickly resembles Wolfmother with more than obvious influences from Led Zeppelin. Anyway, the voice of Cody Bowles is reminiscent of that of Robert Plant by its power. The self-titled album includes great moments and great energy. Unfortunately, it seems incomplete. (September 2020 Featured New Artist)
Music Video: « Leadfoot »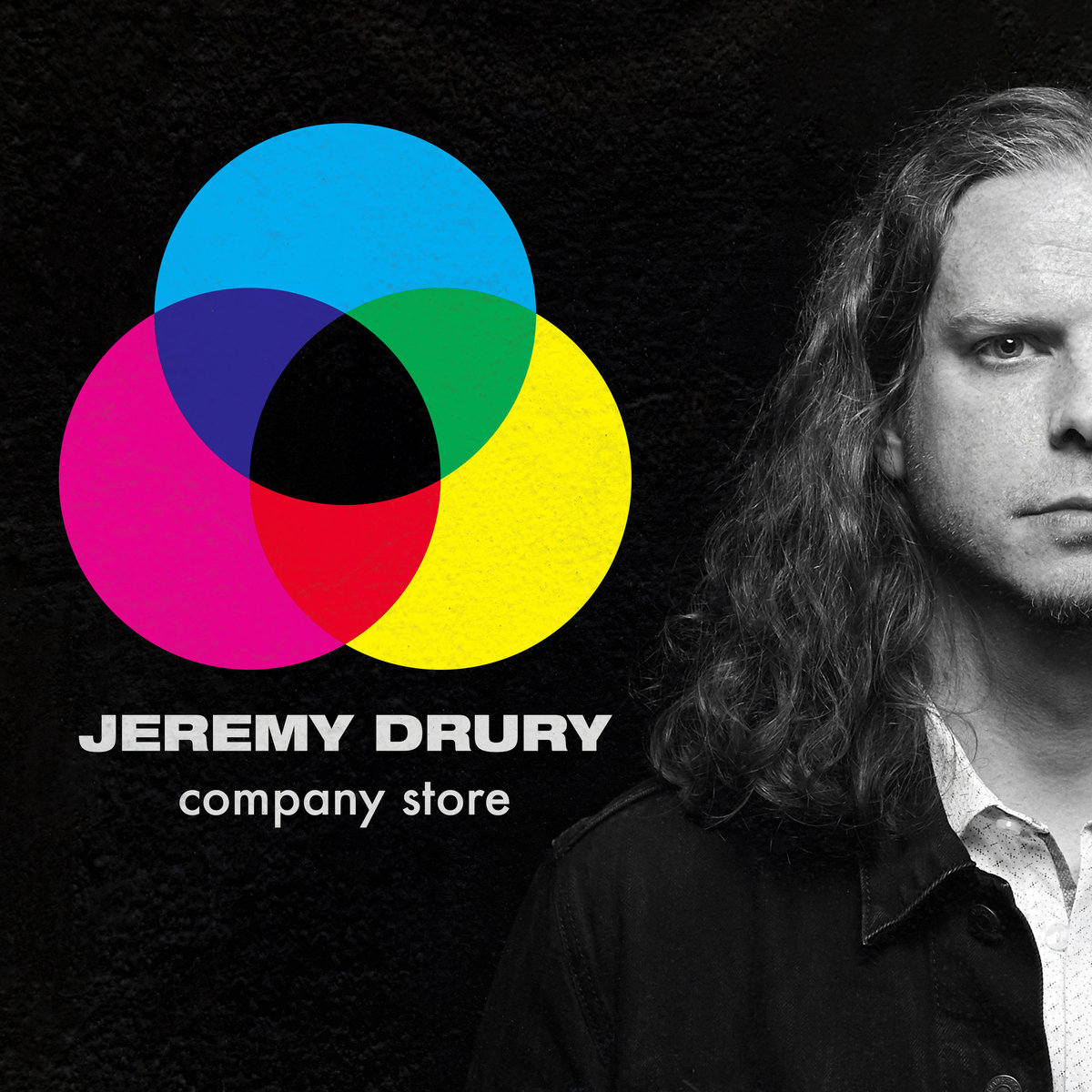 For the past two years, The Strumbellas' drummer Jeremy Drury has taken advantage of the band's few touring breaks to afford studio sessions to record his new compositions. The result is this album with varied atmospheres of 10 tracks (including two versions of "Last Breath"). Drury goes from fairly heavy alternative rock to folk rock, even exploring country ("Tadoussac", "A Hundred Times", "Open Road"). The whole remains energetic and very enjoyable until the end. We would have taken more... (September 2020)



½


The Killers – Imploding the Mirage
The band from Las Vegas comes to us with a sixth album, Imploding the Mirage, 16 years after the classic Hot Fuss that made them famous. After some more difficult passages and albums a little too dark, the Killers make a turn on this new record which recalls the refreshing side of their debut. They come back to synthesizers reminiscent of the 1980s ("Running Towards a Place"), while solidifying the coherence of the ensemble which can be listened to as a very pleasant whole and without major weaknesses. The excellent hit "Caution" allows us to hear Lindsey Buckingham (Fleetwood Mac) play a guitar solo that concludes the track, one of the band's best songs in a long time. We can also hear K.D. Lang in duet with Brandon Flowers in "Lightning Fields", as well as Weyes Blood in "My God". Natalie Mering of Weyes Blood besides does backing vocals throughout the record. With Imploding the Mirage, The Killers regain their self-confidence and return to the forefront. So, this is certainly their best album since Hot Fuss. (September 2020)
Music Videos: « Caution » - « My Own Soul's Warning »



½

The South Carolina religious band takes a turn on Out of Body, moving away from the pop sound found on Hard Love four years ago. Instead, Needtobreathe return to basics on this seventh recording with a positive record, a balm for the soul. Musically, they fall somewhere between Mumford & Sons, Kings of Leon and The Revivalists. Following the departure of founding member Bo Rinehart, the remaining trio had to adapt to produce a quality album on a small scale. The result turned out to be quite successful with several hymns to be sung in chorus at their future concerts. It is actually their most cohesive album to date with 11 great songs that flow together wonderfully. In addition, the band does not abuse its Christian label, even if it maintains a certain level of spirituality. So, here is a great album for Needtobreathe, perhaps their best to date. Well done! (September 2020)
Music Videos: « Hang On » - « Who Am I » - « Mercy's Shore »



½

Considered as one of the greatest voices of his generation, Gregory Porter issues his sixth album with All Rise, three years after his tribute to Nat King Cole. He once again delivers his unique blend of jazz, soul, R&B, blues, gospel, and pop with several must-have songs that have the potential to become classics in more than one of these styles. We can discover the invigorating "Revival", the protest song "Mister Holland" and the ode to flight "Concorde". It is 15 songs that can be heard in all, plus a reprise of "Revival". Produced by Troy Miller (Calvin Harris, Rag'n'Bone Man, Amy Winehouse), All Rise manages to carry on Porter to another level, accompanied by a 10-piece choir and strings from the London Symphony Orchestra. He can present both an emotional and intimate facet while remaining universal and bringing everyone together around his work, regardless of their musical preferences. Here is the album of an artist at the top of his art... (September 2020)
Music Video: « Revival »





On this new album, the multiple influences of Shred Kelly explode with great happiness. First there is Arcade Fire, but you can also hear folk rock and more aggressive rock in the Smashing Pumpkins style. Produced by Nygel Asselin and mixed by Ben Kaplan, Like a Rising Sun has a rather fast pace, while retaining a good dose of emotion. The Canadian band seems to have achieved a nice balance in their career with this more than interesting new record. (September 2020)




Less than a year after Lover, Taylor Swift returns with a daring album that takes her out of her comfort zone. The surprise album was designed entirely during the lockdown due to the global pandemic. Folklore contains particularly inventive folk pop music, 16 beautiful stories that flow together wonderfully for over an hour. Taylor reinvents herself again and shows us a new side of her personality that we never knew, a gloomier side. This more introspective facet also gives us the desire to discover more. She obviously requested advices from her loyal collaborator Jack Antonoff, but most of all she turned to a new colleague, Aaron Dessner (The National), who was able to give her writing a different direction. The melodies remain at the centre of her music and each song is listened to with great pleasure. Even at 63 minutes, the album contains no length and is savored from start to finish. This is certainly one of the best records of the year, a really nice surprise from an artist who can send us other such surprises as often as she wants... (August 2020 Featured Review)
Music Video: « Cardigan »





Figueroa – The World as We Know It
Amon Tobin presents his brand new project, Figueroa. This debut album, co-produced with the legendary Sylvia Massy (Tool, Prince, Johnny Cash, Red Hot Chili Peppers), offers a completely original mix of alternative folk and electronic music. This is essentially a guitar-voice album, but in a new genre. The recording of The World as We Know It spanned over several years, starting almost a decade ago in a remote forest in northern California, in a purely exploratory context. The whole was later reworked in the studios of Capitol Records in Hollywood to arrive with this record of eight out of the ordinary songs. At just over 30 minutes, the album turns out to be rather short, but it still manages to charm us right from the opening with "Weather Girl". For those looking for a new sound, you can stop searching... (August 2020 Featured New Artist)



½

For her fourth album, the English singer offers an album in two parts. First there is Brightest Blue containing 13 tracks of more introspective pop music with R&B elements. Then, we can discover EG.0 with five highly energetic pop bangers and collaborators like Blackbear, Diplo, Lauv, Swae Lee and the late Juice Wrld. If the main part contains a little more substance, the later tracks will instead create the dance pop atmosphere that has made her popular in recent years, perfect songs for radios. To create this finished product, Ellie surrounded herself with renowned songwriters and producers, including Tobias Jesso Jr., Starsmith, Ilya, Serpentwithfeet, Patrick Wimberly (of Chairlift) and Jim Eliot. The whole is solid despite its two diametrically opposed sides. (August 2020)
Music Videos: « Close To Me » - « Worry About Me » - « Power » - « Slow Grenade »



½

James Bay is actually a reissue of Midnight Shine's self-titled debut album released in 2013, a remastered version that includes two bonus tracks: a new radio edit of their debut single, "Since You Been Gone", and "Misguided Woman". Never released before, "Misguided Woman" is one of the first songs ever written by singer and guitarist Adrian Sutherland. Hailing from Northern Ontario in James Bay, Adrian Sutherland & Midnight Shine offer a mix of classic and modern rock with traces of folk and Cree influences. James Bay is an excellent record to rediscover. (August 2020)



½


Matt Weidinger impresses despite his young age with a powerful voice and great musical maturity. On his most recent album, he presents once again a great mix of rock, soul and blues, paying homage to the past while being proud of his time. Breakage was recorded in just three days at Toronto's Union Sound Studio. In addition to eight original songs, Weidinger brings us a rather inventive rendition of the Led Zeppelin classic "Going to California". Well established on the Hammond organ on several tracks, Weidinger also plays electric piano and guitar, accompanied by his faithful rhythm section composed of Mark McIntyre (bass) and Ben Rollo (drums). This is an energetic and greatly enjoyable record that is presented to us here, a record which perfectly showcases the huge talent of Matt Weidinger. (August 2020)
Music Video: « Breakage »



½

After dominating the pop scene in the 2000s, the Black Eyed Peas have been more discreet in the past 10 years. With Translation, they seem ready to come back strongly with already two major hits of the year, "Ritmo (Bad Boys For Life)" (with a sampling of "Rhythm of the Night" and the presence of J Balvin) and "Mamacita" (perhaps the hit of the summer 2020 with Ozuna). The guest artists are numerous, starting with Shakira, Nicky Jam, Tyga, Becky G and French Montana. But it is above all the acquisition of J. Rey Soul which retains attention, with a voice particularly comparable to that of Fergie who has left the band since their greatest hits. Is it a coincidence? Probably not since the trio hadn't impressed anyone on Masters of the Sun two years ago. Thanks to J. Rey Soul and the other guests, the Black Eyed Peas return to the danceable hymns that have previously become inseparable from American pop culture. Hip hop and Latin rhythms blend perfectly to set fire to the dance floor. The group winks at Madonna, Lisa Lisa and Cult Jam, Miami Sound Machine, La Bouche and MC Hammer. And even if it is sometimes without much subtlety, it must be admitted that it works to maintain the festive atmosphere throughout the album. In a single moment of lucidity, the Black Eyed Peas deliver "News Today" in conclusion, a consequence of the current pandemic, systemic racism and police brutality. For the other 14 tracks, it is more of a ceaseless and entertaining party, even if creativity is not always present. (July 2020 Featured Review)
Music Videos: « Ritmo (Bad Boys For Life) » - « Mamacita » - « Feel the Beat »




Jesse Maxwell is a multi-talented Toronto artist who arrives with his very first album. Radio Silence brings together nine original songs composed at various times in his life, which in a way results in a collection of his early material. There is a skillful mix of pop, R&B and neo-soul, with even jazz and blues influences. Among the dark moments on the album, let's note "Room in Hell" which recounts his time in rehab. However, the whole record remains quite soft and even creates a very pleasant, subdued atmosphere. Radio Silence may be somewhat uneven and certainly too short (32 minutes), but it does point to a bright future for Jesse Maxwell. (July 2020 Featured New Artist)




Bob Dylan – Rough and Rowdy Ways
With Rough and Rowdy Ways, legendary Bob Dylan presents perhaps his best album since the dark Time Out of Mind in 1997. This is his first record of original songs since Tempest in 2012 and he explores on this double album the different music genres that have characterized him since the 1960s: blues, country, folk, rockabilly, gospel, etc. The release of the album was preceded by three singles to set the table well: the meditative "I Contain Multitudes", the bluesy "False Prophet" and the complex track of almost 17 minutes "Murder Most Foul", the 10th and only song on the second disc. Dylan offers several long plays of six, seven or even nine minutes for the excellent "Key West (Philosopher Pirate)", but he succeeds in captivating us with his lyrics and his music which always makes listening enjoyable. The whole of 70 minutes therefore goes faster than we imagined. On Rough and Rowdy Ways, Bob Dylan proves that on the eve of his 80th birthday he can still have flashes of creative genius, with a very high quality album which will occupy an important place in his discography of the last 40 years. (July 2020)



½

HAIM – Women in Music Pt. III
For their third album, the sisters from San Francisco offer a little deeper music, despite the light and sunny appearance of their pop music. It is that several recent events in their lives have inspired them for Women in Music Pt. III. Musically, the trio again presents pop music with influences from the 1970s and 1980s, with a parallel to do with Roxette and the 1990s on "Another Try". The 51-minute album contains 13 tracks and three as a bonus. Oddly enough, this is one of those bonus tracks, "Now I'm In It", which is one of the brightest and most interesting on the record, not to mention the lightness of the conclusion with "Summer Girl". The Women in Music Pt. III has it all for fans of the trio. (July 2020)
Vidéoclips : « Summer Girl » - « The Steps » - « I Know Alone » - « Don't Wanna »



½

Rufus Wainwright issues his ninth album in career with Unfollow the Rules, his first pop record since 2012. This is sort of the conclusion of his self-titled album released in 1998, the first he produced in Los Angeles. The one who has mastered chamber pop music seems to get lost somewhat on this new recording. There are many references to the past, so much so that you feel it is sometimes too similar. His music remains majestic and his voice is intoxicating, but there is a loss of creativity which can sometimes be annoying. The album is built in three acts of four songs. It has several points of interest and will appeal to many Wainwright fans, but the fact remains that it hardly meets the rather high expectations. (July 2020)




Jessie Ware – What's Your Pleasure?

English singer Jessie Ware arrives with her fourth career album, What's Your Pleasure. She now specializes in music that is both danceable and intimate, with obvious disco influences ("Mirage (Don't Stop)", "Save a Kiss", the title track). However, it's Massive Attack's "Safe From Harm" that comes to mind during "In Your Eyes". On this new album, Jessie is somewhere between the nostalgia of Bananarama and the modernity of Goldfrapp, with arrangements of great richness. With What's Your Pleasure, she seems to have finally managed to assemble all her forces into 12 coherent songs of a total of 53 minutes. Here is an excellent record containing extremely high quality pop music. (July 2020)
Music Videos: « Spotlight » - « Save a Kiss » - « Soul Control » - « Step Into My Life »





Ken Yates is a singer-songwriter from London, Ontario. He offers his third album with Quiet Talkers. Produced by Jim Bryson, the record offers a folk rock sound with country influences. It is a rather dark and introspective album, with a few brighter moments ("Two Wrongs", "Evangeline"). Yates says this is his most personal recording to date when he dares to talk about himself for the first time. Quiet Talkers is a nice record that folk music fans will appreciate. (July 2020)




The legendary Canadian folk rocker is not slowing down on the eve of his 75th birthday and he is coming back again with a new release. However, it should be mentioned that Homegrown was recorded in 1975 and could have been issued instead of the excellent Tonight's the Night. After having had the two records listened to by a closed circle of friends, Neil Young had decided to offer the second which he considered more successful. Homegrown during that time was going to be tableted for more than 45 years. Some pieces have appeared on the left and on the right, including a raw version of "White Line" by Crazy Horse on Ragged Glory. But the whole stayed out of the way, even for the most extreme fans, and it finally sees the light of day. By listening carefully to the album, one realizes why Young preferred to reject it. It's because he was getting a little too close to sensitive topics at the time, including the end of his romance with Carrie Snodgress. As time has gone by, Young has recently rediscovered the qualities of this unadorned album which contains a certain lightness that we did not know of him at the time. The album becomes doubly meaningful when contrasted with the more cohesive Tonight's the Night. Homegrown may not be essential in Neil Young's extensive discography, but it is still important in helping to position the character of the mid-1970s. A very good record with no apparent weaknesses! (July 2020)



½

Here's Lady Gaga's highly anticipated new album, Chromatica. With the first single, "Stupid Love", as well as the energetic "Alice" and "Rain On Me" (in duet with Ariana Grande), we have the feeling that the artist returns to the dance pop sound that brought her to fame 12 years ago. Yet Lady Gaga succeeds once again in surprising us with her most personal album to date as Joanne confesses more than ever through her lyrics. In addition, the integration of orchestral interludes ("Chromatica I, II & III") is very interesting and adds great richness to the album, which remains above all a pop album with influences from the 1990s. comparisons with Madonna can often be easy, especially in "Babylon" which reminds a little too much of "Vogue". Aside from these comparisons with Madonna, Lady Gaga offers us a highly effective pop album with several essential hits. (June 2020 Featured Review)
Music Videos: « Stupid Love » - « Rain On Me »



½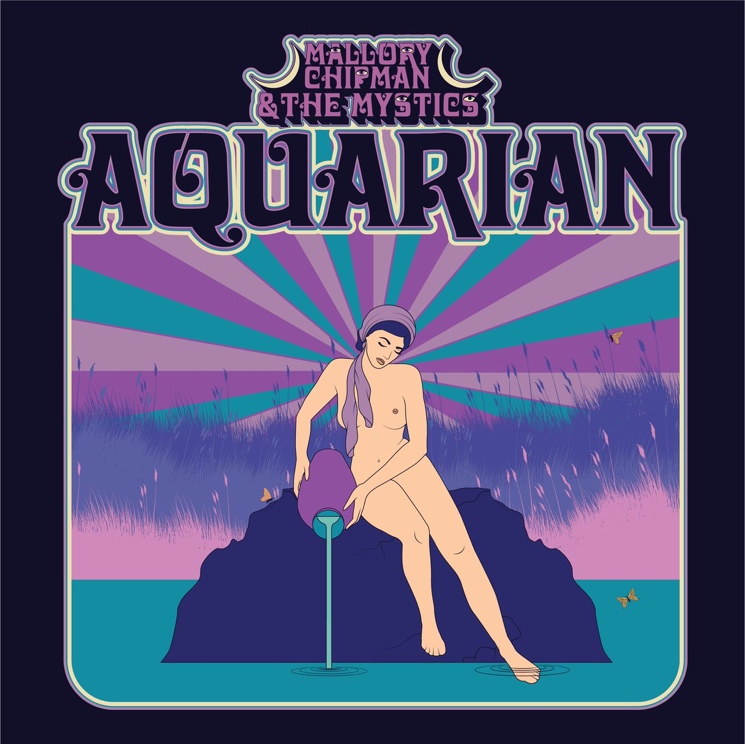 Originally from Edmonton, Mallory Chipman has made a name for herself on the jazz scene with two albums featuring her dynamic voice. In 2018, she surrounded herself with five musicians to form The Mystics to further explore her rock roots. She therefore offers an energetic experimental rock on Aquarian, with of course some jazz influences at different times of the record. She explores her Frank Zappa, Joni Mitchell and Esperanza Spalding influences with eight extraordinary tracks, including a spoken piece and an improvised instrumental using a modular synthesizer and electronic effects. Most of the album was composed by Mallory, alone in a studio in an isolated town north of Edmonton. If Mallory Chipman shows us a new facet of her creative personality on Aquarian, we must admit that the result turns out to be particularly successful. We would only like to hear more. To be continued! (June 2020 Featured New Artist)



½

Norah Jones – Pick Me Up Off the Floor
For the album Begin Again in 2019, Norah Jones had accumulated tracks released throughout 2018 which she assembled for the record. However, a number of songs have been left out. After listening to them again, Norah told herself that they would make a good album in themselves. So, here is Pick Me Up Off the Floor, a solid album that proves that her instinct was good. In fact, we discover a greater uniformity and a better guideline on this new record than on Begin Again. There is a jazz / folk / pop hybrid that is perfect for late night relaxation. This is a warm album that will certainly comfort you and make you want to listen to more from Norah Jones. A surprising and amazingly effective record! (June 2020)



½

The Vancouver duo of Logan Thackray and Nathan Turner presents their second album with The Happening. They offer alternative folk music in a sunny and very relaxed atmosphere. Soul rhythms are nicely added to the set which will prove to be perfect to accompany your summer very smoothly. The lyrics still deal with serious subjects such as political apathy, consumerism, climate emergency, colonialism, the rights of the First Nations, etc. We can also hear Rex Smallboy, from the Neyaskweyahk Cree Nation (Ermineskin), who is rapping on the track "Where Do We Go", which he also co-wrote. The duo Logan and Nathan offer us a very pleasant album. (June 2020)




On his new album, Canadian Joe Nolan offers mainly acoustic folk rock. It was his 1970s folk influences that prompted him to produce this extremely stripped down album, and the result is impressive. We have the feeling that he sings and plays by our side. Guitarist Kevin Breit (Norah Jones) also adds a unique touch to the record. If you appreciate guitar-voice music, here is an unbelievably beautiful album which can be listened to wonderfully in an intimate atmosphere. (June 2020)



½

The Canadian Owen Pallett arrives with a long-awaited new album, six years having passed since the excellent In Conflict, one of the best records of 2014. Island is entirely acoustic and mainly orchestral, while Pallett finds himself accompanied for the occasion by the London Contemporary Orchestra. The singer-songwriter is classically trained and for the first time, he has not been concerned with how to play these often complex songs on stage. It is an introspective and gentle album that reflects on life while giving us enough space to breathe. So here is great one hour recording by Owen Pallett. Very nice until the end! (June 2020)
Music Video: « A Bloody Morning »



½

On this six-track EP, Toronto-based Vivienne Wilder offers an energetic rock sound inspired by Siouxsie and the Banshees, Bloc Party and The Cure. Through the lyrics, Vivienne makes war to the surrounding cynicism, with an extremely strong punk energy. At least that's the case when it's opening with "Jimmy" and "Never Lovers", before getting softer with the ballad "Gem". The title track sums up well the whole point, before getting strong again with "Ricky" and ending in softness with "Forever for Tonight". With less than 22 minutes, the recording will certainly seem too short. Vivienne Wilder has managed to offer us a solid record that will make us all impatient to hear more. (June 2020)



½

Dua Lipa – Future Nostalgia

The English pop singer presents a second album, after her self-titled album from 2017 which caught some attention. Dua Lipa comes to us today with a record that demonstrates a greater experience and which contains very solid pop compositions, starting with the debut single, "Don't Start Now", as well as the excellent pop rock song "Physical" and the most recent single, "Break My Heart". She incorporates disco influences, dance pop from the 1980s and club music from the 1990s and 2000s, while maintaining a high level of creativity. The result: there is no downtime throughout the 11 songs, all of which are fun to listen to. Dua Lipa reminds us of Madonna and Lady Gaga on various occasions, but she succeeds greatly in imposing her own personality. It is therefore a surprising album by its solidity that she offers us with Future Nostalgia, certainly one of the best pop albums of the year so far. (May 2020 Featured Review)
Music Videos: « Don't Start Now » - « Physical » - « Break My Heart »





Jessie Reyez – Before Love Came to Kill Us
The Colombian native based in Toronto finally releases her long-awaited debut album, Before Love Came to Kill Us, after two EPs. It must be said that her first single, "Figures", dates to 2016 and was platinum certified. Jessie Reyez offers R&B music of great creativity and interpreted in a unique way, with a voice that is sometimes soft, sometimes powerful and even a little hoarse at times. The lyrics are always noticeably clear, very direct, even if the musical arrangements benefit from great richness. The singer-songwriter seems to want to get her messages across at all costs, often with a certain rage. But musically, she manages to differentiate herself from the mass and keep our interest from one song to another. There are two notable collaborations: Eminem in "Coffin" and 6Lack in "Imported". Otherwise, she assumes alone all that she offers to us. The 14 tracks on the album have very few weaknesses and if you like, the deluxe version will give you three additional tracks. Here is a debut album both inspired and inspiring for Jessie Reyez. (May 2020 Featured New Artist)
Music Videos: « Figures » - « Imported » - « Love in the Dark » - « I Do » - « Coffin » - « Same Side »



½

The alternative band from Montreal returns with a new album, their eighth in career. Seventeen years after No Cities Left which propelled them, Murray Lightburn, Natalia Yanchak and company seem to want to complete the circle. It must be said that at the time, the album was born from the ashes of September 11, 2001 and that this one is coming to the dawn of another period of great uncertainty and questioning. It's this climate that colors very beautifully all of the 10 songs of Dangers Rock. Again, The Dears managed to create superb music from particularly dark emotions. Without being able to compare it to the band's biggest albums, here is a top indie music record again. (May 2020)



½

Dirty Cheetah is a Quebec quartet introducing their debut album. They offer raw punk rock inspired by the Ramones, with sometimes more hardcore and sometimes more pop traces. The often politicized lyrics fit perfectly into the basic principles of the genre. Dirty Cheetah goes through 10 punch songs at a breakneck pace for a total of just 28 minutes. But it is very refreshing to hear a real, no-frills punk band from Quebec. Very pleasant to listen to! (May 2020)
Music Video: « Addicted »



½

Harrow Fair is a Canadian country rock duo made up of singers / multi-instrumentalists Miranda Mulholland and Andrew Penner. Sins We Made is their sophomore album and presents a mix of traditional country with rock or pop. They offer dynamic songs like "Rules of Engagement" as well as more introspective tracks like "Seat at the Table" or "Loved You Enough". Musical richness is always there, which is notable for a duo. Here is a remarkably interesting album in the genre. (May 2020)




After a career of 15 years, Lynn Jackson returns with her 11th folk rock album. The Ontarian artist takes control of the production to offer an album that looks a little more like her. She also adds richness to the arrangements with strings, horn and backing vocalists. Lynn is not afraid to go deeper into rock with tracks like "Running It Down" and "Sometimes It's Ok". She also explores blues on "Outcast". Among the 14 songs, she presents several pieces beyond five minutes, for a total of more than an hour of music. (May 2020)




This is already the 12th album for the singer-songwriter from Fredericton, New Brunswick. Recognized for his ability to merge genres, David Myles offers this time an assembly of 10 love songs in a light and acoustic pop coating that flirts with jazz. The vocal harmonies remain of first quality and benefit from detailed arrangements. The production of James Bunton brings some class around music imbued with softness. Leave Tonight is probably Myles' most personal album to date, an album that turns out to be very pleasant to listen to. (May 2020)
Little Tiny / SIX




Perfume Genius – Set My Heart on Fire, Immediately
Perfume Genius is the musical project of American Mike Hadreas. He offers a skillful mix of indie pop music and piano ballads with influences from David Bowie. Set My Heart on Fire, Immediately is his fifth album and probably his most accomplished to date. A little less personal than the previous ones, this new album explores the human body, influenced by the art of contemporary dance. It is a grand and theatrical work, even in its most intimate moments. This jack-of-all-trades truly manages to offer something for everyone on this album. Even if the ensemble remains alternative, more catchy melodies can appeal to a wider audience, and the rhythm changes are numerous. Here is a surprising album which has moments of grace. (May 2020)



½

The California neo-soul artist had impressed in 2017 with Aromanticism, his debut album. Moses Sumney returns today with a double album of 20 tracks (for a total of 65 minutes). He pushes the boundaries again with indescribable pop soul music, including moments of almost rock intensity and very cinematic orchestral parts. Sumney leaves us no break, keeping us in suspense throughout the 20 songs. It is certainly an intense album, but also so enriching by the creative freedom that we find, and which nourishes us. Grae is not an easily accessible album, but the effort will be greatly rewarded. This is certainly one of the most creative records of the year. (May 2020)



½

Powered by the first singles "Heartless" and "Blinding Lights", After Hours was already breaking records for online pre-orders before its release. Abel Tesfaye (aka The Weeknd) had therefore some pressure by presenting this new album. The Ethiopian-born Torontonian reaches new heights with this new recording thanks to sought-after and extremely creative music. His mix of pop and R&B with a good dose of electro is more successful than ever. The Weeknd seems to have consolidated his own style, thus avoiding any comparison. He incorporates some electro-pop elements from another era, notably in "Blinding Lights" (euro-pop), "Hardest to Love" (drum 'n' bass) and "Too Late" (dubstep), but the whole remains modern and uses all new technologies. With the love song "Scared to Live", he takes us back to 1980's pop music, but he succeeds once again in modernizing it. He sets up a unique atmosphere of his own at the opening song, "Alone Again", and it quickly becomes clear that this is a breakup album that is awaiting us. But nothing tearful here! Rather, it is a very beautiful album with a captivating atmosphere where the few essential hits fit very well. (April 2020 Featured Review)
Music Videos: « Heartless » - « Blinding Lights » - « In Your Eyes »





Dogleg is a band from Detroit releasing their debut album. They offer energetic and direct post-hardcore rock with a wall of guitars and no frills. Despite its rather aggressive style, Melee contains effective melodies that make it particularly catchy. And with only 35 minutes, we avoid unnecessary detours to get to the point. In this sense, the group can remind us ...And You Will Know Us By the Trail of Dead and At the Drive-In, with a little garage side à la Strokes. This is a successful first record for this group that will need to be watched closely. (April 2020 Featured New Artist)



½

100 Mile House is a folk duo from Edmonton, Alberta made up of Peter Stone and Denise MacKay. On Love and Leave You, they offer love songs rooted in melancholy. The couple wraps their soft acoustic music with a magnificent string section which adds musical richness to the whole. But everything remains focused on the lyrics, more than ever before in fact. After the recognition of Hiraeth in 2016, it is a more stripped down, but still very solid album that is offered by 100 Mile House. (April 2020)




For his sophomore album, the Montrealer born in Paris has decided to go sensual with a rather refined record with stripped guitars. Three years after Eleven Songs, Aliocha introduces himself in his simplest form, even on the cover. He puts forward his unadorned sensual poetry on music skillfully mixing folk, soul and aerial pop. Recorded in Paris, Naked was again produced by French Samy Osta (Feu! Chatterton). Here's another solid album from Aliocha, a nice record to listen to from start to finish. (April 2020)



½

Fiona Apple – Fetch the Bolt Cutters

It has taken eight years of waiting since the excellent The Idler Wheel…, but here is finally a new album for Fiona Apple. This is only her fifth record in almost 25 years of career. With Fetch the Bolt Cutters, she experiments more than ever, with a piano that goes a little crazy on some occasions and various minimalist percussions. Vocally, she also presents pleasant moments of craziness, while delivering lyrics that are often very personal. If her previous record could be considered by many as her strongest in career, Fiona arrives with another prominent album. 13 songs to listen to carefully and which all remain interesting. Very solid! (April 2020)





The legendary band from Seattle celebrates its 30th anniversary this year and they issue a brand new album, Gigaton, for the occasion. This 10th studio record is their first since Lightning Bolt in 2013. Pearl Jam seem to be invigorated with new energy from the opening songs, "Who Ever Said" and "Superblood Wolfmoon". Maybe it's because they feel the urgency of the climate change crisis more than ever, the album title referring to the amount of ice lost at the two poles. This is also the recurring theme throughout the record with several apocalyptic images related to the climate, but also with other worrying subjects. Including Donald Trump who is the target of Eddie Vedder in "Quick Escape" and "Never Destination". Musically, the contagious energy of the first half, which brings us back to the best years of the group, gives way to more meditative and introspective moments afterwards. The whole nevertheless presents a beautiful coherence and above all, a lot of listening pleasure. So, this is an amazingly effective album that these old-time grunge guys offer us. A great surprise! (April 2020)
Music Video: « Dance of the Clairvoyants »
Monkeywrench / Republic / Universal



½

The Afro-Colombian singer based in Canada introduces her third album, Miss Colombia, after having made a good impression in 2017 with La Papessa. Lido Pimienta goes a step further in her mix of electro, pop and cumbia music, with arrangements inspired by indigenous and Afro-Colombian heritage. Recorded between her home studio in Toronto and a remote village in Colombia, with the help of co-producer Prince Nifty, Miss Colombia allows the artist to flourish a little more. Note that the title of the album comes from Steve Harvey's mistake in 2015 who proclaimed the winner of Miss Universe as Miss Colombia rather than Miss Philippines. On this new album, Lido Pimienta achieves a real tour de force by perfectly fusing current and traditional music, while highlighting Afro-Colombian culture. Here is a surprising album, which you have to listen to carefully to discover all its subtleties. (April 2020)



½

Emily Rockarts is a Montreal singer-songwriter who comes to us with her debut album, Little Flower. Seeing the maturity that emerges from the whole record, one has the impression that she has a much longer track record. At the opening with "Get it All Back", we discover an introspective ambient pop song. But don't think this song represents all nine songs, since the next one, "Stay", is an energetic rock track. Emily will pass between these various atmospheres throughout the album, always leaving us a little out of balance. On the other hand, if you only love one of her personalities, you will find very few tracks to please you. It's still a successful first album for Emily Rockarts, a very sensitive record. (April 2020)




After seven years of absence, the New York band is finally back with its sixth album. The pop rock turn is particularly evident for The Strokes on The New Abnormal, with rhythms borrowed from the 1980s. So much so we feel about hearing Billy Idol's "Dancing With Myself" in "Bad Decisions", as well as Psychedelic Furs' "The Ghost in You" in "Eternal Summer". We can hear several refreshing moments on this new 45-minute record, but the group seems to lack breath and especially inspiration after these nine tracks. The New Abnormal won't go down in history, but we've heard worse from The Strokes. (April 2020)
Music Videos: « At the Door » - « Bad Decisions »



½

Katie Crutchfield (aka Waxahatchee) is back with her fifth album, Saint Cloud. She offers a warmer and more accessible record, leaving aside the distortion for a more melodic country rock sound. The atmosphere is rather relaxed, and we quickly appreciate the soft voice of the singer who envelops us pleasantly. It may be her newly acquired sobriety that makes her so relaxed. We can hear influences from Bob Dylan at several points in the album, more particularly in "Hell" and "War". But the whole remains pleasant from start to finish with 11 solid tracks that automatically make us feel good. A very beautiful album! (April 2020)



½

More than four years after Purpose, Justin Bieber returns with his seventh album. At 25 (he turns 26 today, March 1), he becomes the youngest artist in history to reach # 1 on the Billboard 200 seven times, after Elvis Presley who at 26 reached the top with Blue Hawaii in 1961. The only band to have done better is obviously The Beatles with Rubber Soul (the oldest member of the band, Ringo Starr, was 25 years and 6 months old). Once this historic feat has been highlighted, what remains interesting with Changes? Not much in fact... This is a very conventional R&B album with a ton of similar love songs that pretty much all talk about his wife, Hailey Baldwin. Even her must be embarrassed by so much attention... Few tracks stand out from the whole, not even the first singles, "Intentions" (with Quavo) and "Yummy", despite more than 500 million streams on digital platforms. Young Bieber fans obviously still like it, but if these songs were from someone else, they would likely go unnoticed. A little moment of interest arrives at the end with "At Least for Now" which addresses his mental health problems. The monster production and catchy melodies will certainly still appeal, but Bieber does not change the face of pop music with this new album, however it was long awaited. (March 2020 Featured Review)
Music Videos: « Yummy » - « Intentions »


½

Katie Pruitt comes to us straight from Atlanta, Georgia with a unique style of Americana music skilfully mixing country, folk and pop, including even rock parts, as in the title-song which may remind Fleetwood Mac. She offers several songs highlighting the sweetness of her voice, but she also has often impressive powerful moments. She therefore has a very wide range and can appeal to a much wider audience than just country enthusiasts. Despite 10 tracks totalling 46 minutes of music, we want more, and we are already looking forward to it. So, here's a very talented artist who's sure to be talked about in the future. (March 2020 Featured New Artist)



½

The young Puerto Rican Bad Bunny is already introducing his third album. He leaves aside somewhat the trap style of the previous record to focus on reggaeton and take it to another level. He managed to integrate the origins of the genre and create a new, more futuristic version. Not obvious for a style overexploited for 20 years... His vocal prowess and his delivery add to the hot rhythms conducive to swaying, which allows to enhance a genre often associated with easy pop music, without depth. Bad Bunny proves here that with a little creativity it is possible to go a little further. Here is a surprising album, both intelligent and entertaining. (March 2020)
Music Videos: « VETE » - « Ignorantes » - « Si Veo a Tu Mama » - « La Dificil » - « Pero Ya No »



½

Ayla Brook & The Sound Men – Desolation Sounds
Canadian singer-songwriter Ayla Brook formed the Sound Men in Edmonton, Alberta, and together they present a very good, often energetic rock album. Produced by Terra Lightfoot, Desolations Sounds can recall Blue Rodeo and Tom Petty on several occasions ("Lift You Up", "All That I Wanted To Do"), but also with more folk moments ("She Smiles Like a River", "Love & Laughter", "Little Birdie"). The recurring themes are friends and family, on a frankly refreshing album, even if it does not reinvent the genre. (March 2020)




Green Day – Father of All Motherfuckers
The punk band arrives with its 13th studio album in 32 years of career. Green Day offer a more glam sound with more dancing songs than on any other album released before. The trio also explores sounds never heard before. Notably, the falsetto voice in the title track is somewhat unsettling, while the riff is reminiscent of "Fire" by Jimi Hendrix. On "Meet Me on the Roof", the group delves more into dance pop than ever. "Oh Yeah!" seems to be partly taken from Joan Jett's "Do You Wanna Touch Me (Oh Yeah)", while "Graffitia" was certainly inspired by The Clash and that "Stab You in the Heart" seems to be copied from "Hippy Hippy Shake". If the band may have wanted to pay tribute to the past on this new record, it seems to have been uninspired. On the other hand, it is an extremely energetic and pleasant album to listen to. (March 2020)
Music Videos: « Oh Yeah! » - « Meet Me on the Roof »




The Toronto pianist comes to us with his first album for solo piano, OMA. It includes his first single, "Determination of the Crossing", which represents his musical interpretation of the act of escape, accompanied by a superb video by Jacob Mittermaier-Zubeck. R Grunwald has worked primarily with Jill Barber, Donovan Woods and David Myles over the past decade, in addition to composing music for several films and TV shows. On OMA, he finally assumes himself, alone behind his piano, with a title that evokes his 96-year-old grandmother exiled to Chile from her native Poland. He was inspired by the works of Chilly Gonzales and Max Richter when he decided to embark on this daring project five years ago. Even if the links with jazz are natural, Grunwald rather presents instrumental and minimalist pop music, the melody remaining at its center. It's generally slow music, which manages to captivate us quickly despite a somewhat arduous approach. Here is a particularly successful record from R Grunwald. (March 2020)
Music Video: « Determination of the Crossing »



½

After 10 years of waiting, Ozzy Osbourne returns with a new studio album, his 12th in solo. This is a homecoming with heavy credentials greatly influenced by his years with Black Sabbath. He even reuses at the beginning of "Straight to Hell" the Alright Now! heard in 1971 in the classic "Sweet Leaf". Ozzy, who has been sick for some time, seems to be reinvigorated on Ordinary Man who has nothing to envy to his best career recordings in the 1980s and 90s. It is accompanied by guitarist and producer Andrew Watt (Post Malone), bassist Duff McKagan (Guns N 'Roses) and drummer Chad Smith (Red Hot Chili Peppers) that Ozzy literally has a blast on this frankly refreshing record for this 71 year old metal legend. He even allows himself a duet with another legend, Elton John, for the ballad of the title track, a song without personality on the other hand. He also collaborates twice with Post Malone on the energetic "It's a Raid" and "Take What You Want" (also featuring Travis Scott). There are a few less effective tracks among the 11 on the album, but it is still his best record since No More Tears in 1991 thanks to some rather inspired moments. (March 2020)
Music Videos: « Under the Graveyard » - « Straight to Hell »



½

The jazz trio marks its 10th anniversary with a new album. This fifth record arrives after numerous distinctions and tours around the world (11 countries on 4 continents). Rythme de passage (Rhythm of passage) is more than ever a collective work while the trio always takes the lead on each of its members. Even Emie, the leader and pianist, fades somewhat behind the ensemble playing with double bassist and electric bassist Nicolas Bédard (who signs 3 of the 8 compositions) and drummer Dominic Cloutier. The atmospheric compositions of the trio create a very beautiful mood during all the 46 minutes of Rythme de passage. The opening play that heralds the sequel, "Yatse Club", is a humorous nod to the Italian accent of a taxi driver in Turin when he pronounced "Jazz Club". Rythme de passage only contains good times and will certainly help to strengthen the position of the trio among the best of contemporary jazz. (March 2020)



½

Selena Gomez arrives with her long-awaited sixth album, Rare. It's a record that takes a look at her healing and growth. She admits that this is her recording of which she is the proudest to date. It must be said that even if Rare is an album of pure pop music until the end, the lyrics were particularly sought after, which makes it frankly smart pop. The team of songwriters who surround her are undoubtedly there for something, and the whole benefits from a foreground production. Selena still manages to stay somewhat out of the crowd, while offering widely accessible pop music. With Rare, she presents perhaps her best album to date, as refreshing as her debut album, with the bonus of great maturity. (February 2020 Featured Review)



½

Loving – If I Am Only My Thoughts
Loving is a band from Victoria, British Columbia, that is coming to us with their very first album, after an EP that had attracted attention. The trio offers a folk pop sound with a psychedelic tendency, which seems straight out of a movie from the 1960s or 1970s. At different times, we recognize influences from the Beatles, the Beach Boys and Simon and Garfunkel. The group offers excellent melodies, totally unforgettable, in addition to creating a soft and extremely pleasant atmosphere. If I Am Only My Thoughts is in fact a soothing album that gives us a huge feeling of well-being. (February 2020 Featured New Artist)



½

After three albums with his band, Rattlesnake Choir, John Borra releases his first solo album since 2002. With Blue Wine, Borra remains one of the emblematic figures of the alternative country and folk scene in Toronto. We discover of course a certain maturity, but also sophisticated lyrics, particularly well polished. He surrounded himself for the occasion with a team of all-star musicians including Mike Boguski (keyboardist of Blue Rodeo) and his long-time collaborator, Sam Ferrara. He collaborated with poet Eva H.D. for three songs: "Machu Picchu", "The Wars" and "Hambre and Dolores". Borra also revisits Velvet Underground's "Foggy Notion", starring Kevin Hearn (Barenaked Ladies). (February 2020)
Cousin Jeb



½

Caveboy – Night in the Park, Kiss in the Dark
Caveboy is a female trio from Montreal presenting their bright style. They offer particularly catchy indie pop music that is very reminiscent of the 1980s. We can compare them to HAIM and Tegan & Sara, but with this sunny dimension that brings us straight to summer. Synthesizers from the 1980s are interspersed with energetic guitars and even solos. With 10 tracks totaling only 33 minutes of music, it will be very difficult for you not to go to the end, with a huge smile on your face. You might even have an uncontrollable desire to resume listening to the first track right away. Very pleasant! (February 2020)



½

Prince Edward Island singer-songwriter comes to us with a new album that she produced herself. Rose Cousins went into the studio to record a song with Toronto musicians she loved, and she came out with an entire album containing probably her richest writing to date. We discover a very nice mixture of folk and alternative rock, with superb orchestrations. The theme of loneliness seems recurrent, both for those who fight against loneliness and those who want more moments alone. Bravado quickly seduces with its warm atmospheres, lulled by Rose's beautiful voice. (February 2020)



½

Dan Bejar (alias Destroyer) celebrates 25 years of career with a new recording. He continues in his indie pop style with catchy melodies and a good dose of electro. Even if the whole is rather mid-tempo, we can hear some particularly catchy danceable rhythms that would fit rather well in a music list of the 1980s. He manages to skillfully mix droll lyrics with cool music and well of its time. This music genius once again offers a timeless and incomparable album, which can be listened to very pleasantly along its entire length. Without equaling the classic Poison Season released five years ago, Have We Met will certainly please fans of Destroyer. (February 2020)



½

Eminem – Music to be Murdered By
Eminem surprised everyone on January 17 with a new album. Despite its surprise effect, Music to be Murdered By is a dense and extremely complete album, with 20 tracks (including intros and interludes) for a total of 64 minutes. The rapper is obviously surrounded by several collaborators: Ed Sheeran, Juice WRLD, Skylar Gray, Anderson.Paak, and many others. We find rather dark lyrics, in line with the title of the album. But musicality remains of paramount importance, as can be heard with the first single, "Darkness", and with "Leaving Heaven" (starring Skylar Gray). The production is first rate and there are interesting elements, such as for example scratching to hide politically incorrect words in the clean version. "Godzilla" (with Juice WRLD) also has its entertaining moment with a speed record for delivering texts, a real exercise in diction, even a tour de force. In short, Music to be Murdered By turns out to be a solid record with many points of interest, without however reinventing the genre. (February 2020)
Shady / Aftermath / Interscope / Universal




Ashley Nicolette Frangipane (alias Halsey) arrives with her third album to date. The young New Jersey artist offers an extremely well-crafted pop record with Manic. She explores different atmospheres with several changes of moods, sometimes even inside the same song. It can go from sounds comparable to the Beatles ("I Hate") or Avril Lavigne ("3am") with moments of contemporary pop rock, country, hip hop and more. A thin guiding line cleverly connects the whole for a daring but highly successful record. She can thus reach a large audience which will discover as a bonus her best album to date. (February 2020)
Music Videos: « Without Me » - « You Should Be Sad »



½

For her new album, the folk singer from Ottawa offers mainly sad songs, but also with some positivism. She sings about bullying (the title track), acceptance ("Clean Slate") and forgiveness ("Higher Ground"). After eight years of sobriety, Lynne has managed to cast out her demons, and that is more evident than ever on Just Words which shows her with full confidence. Here is a very good folk album, but with also country and rock music. (February 2020)




Following his debut album, Solitudes, in 2016, Matt Holubowski toured Canada, the United States and Europe. Result: Weird Ones was written and composed between Paris, Krakow, Banff and Montreal. The singer-songwriter has found again producer Connor Seidel, even if he pushes his sound experiments a little further, navigating between softness and intensity. His folk base borrows from pop and rock, while retaining the melancholy that inhabits him. The atmospheres remain above all soaring, around his voice that is so characteristic. Holubowski tackles the theme of love for the first time by getting inspiration from his personal experiences. His musicians are joined by violinist Mélanie Bélair, horn player Pietro Amato and singer Claudia Bouvette. (February 2020)



½

Adam Karch – Everything Can Change
This fifth album by Adam Karch was recorded in Montreal and produced by Karch himself. He presents a mix of solo and trio performances with Richard Deschênes (bass) and Marc-André Drouin (drums). He also alternates between original compositions and classic covers like Bob Dylan's "Don't Think Twice It's Alright", JJ Cale's "After Midnight", popularized by Eric Clapton, as well as Robert Johnson's "Preachin' Blues". The Quebecer once again offers a superb amalgam of folk, blues and country, for our greatest pleasure. This is perhaps his strongest recording to date. (February 2020)



½

Kid Francescoli is the musical project of French artist Mathieu Hocine who has collaborated with Julia Minkin since 2013. For this third album, recorded at home in Marseille, Hocine surrounds himself with new female voices: Samantha, Sarah Rebecca, Nassee and Alizée (alias iOni). Kid Francescoli still offers light electro-pop music that is very catchy, on lyrics mainly in English, but also in French and Portuguese. It's sunny music that quickly puts a smile on our face. Fans of the genre will ask for more… (February 2020)



½

Canadian trombonist Audrey Ochoa comes to us with an album containing seven original compositions, as well as a cover of Ben Sures' "Postcards". While it was originally a duet project with pianist Chris Andrew, Audrey decided instead to trust herself and use the experience gained to arrange sections of strings with brass instruments and a rhythm section. The result is an ambitious and rich project that combines chamber music, contemporary jazz and Latin jazz. Ultimately, Audrey Ochoa succeeds in fusing tradition and modernity on Frankenhorn, with contemporary jazz steeped in history. (February 2020)



½

Five years after Currents, which had been especially successful thanks to the intoxicating "Let It Happen", Tame Impala presents a new record. Kevin Parker returns to more experimental electro music, but less psychedelic. The only pop song worthy of "Let It Happen" is "Tomorrow's Dust". Otherwise the tempo turns out to be much slower compared to the previous record which included collaborations with Lady Gaga and Kanye West. If Tame Impala reached the big leagues thanks to Currents, we feel that its creator rather wanted to return to the basics of the electro music that is of interest to him. It is rather successful, at the risk of losing some new fans acquired in recent years. Parker remains a leading songwriter who offers extraordinary music. The Slow Rush is therefore once again a safe bet, which also has the advantage of being interesting over its entire length unlike the previous album by Tame Impala. (February 2020)



½

After a critically acclaimed debut album in 2017, the New York trio is back on record. Wilsen collaborated for the occasion with producer Andrew Sarlo (Big Thief, Bon Iver). Ruiner is once again dominated by the muffled and shy voice of Tamsin Wilson who admits to finally making peace with her introverted personality and her inner monster, hence the title of the album. The guitars still occupy a prominent place with great rock energy on several occasions to come to contrast the ambient moments, more cinematographic. Here again is a very beautiful album from this talented band! (February 2020)



½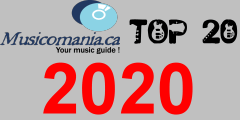 Custom Search