Note: If you can read French, go to the French section for additional content.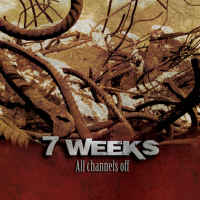 7 Weeks - All Channels Off
After 2 EPs that shook the foundations of heavy metal in France, finally here's a first full-length album for this Quartet from Limoges. Three years of work have created this wall of sound perfectly merging the stoner metal of Kyuss and Queens Of The Stone Age to the grunge of Alice In Chains and Soundgarden, without forgetting the Foo Fighters' alternative rock. A production of quality and a perfect link between each track make the listening of the album particularly pleasant. Without a great creativity, the 10 songs are strong and prove that it's possible to produce effective rock in France. In addition, the fact that they sing in English has as advantage to make us forget quickly their home country and simply appreciate the music for what it is: an energetic rock sound we would like to hear in concert. You have to listen to these guys! (September 2009)



½

801 - Live: Collectors Edition (2 CD)
During a break of Roxy Music in 1976, Phil Manzanera and Brian Eno decided to start a side project, the time of a few gigs. With the help of various guest musicians (including Simon Phillips on drums), 801 (or The 801) offers us a 55-minute performance recorded at Queen Elizabeth Hall in London on September 3, 1976. Among the 12 tracks included, we can hear a totally reconstructed smoldering version of "Tomorrow Never Knows" of The Beatles, as well as a cover of "You Really Got Me" of The Kinks. The band presented that night a performance when everything fell right into place musically and fortunately for us, it was all recorded with great quality. That side project maybe led to hear the last real psychedelic band, even if it's primarily a fusion of progressive rock and jazz. This reprint of the album that was released at the time offers a bonus CD containing recordings of rehearsals at Shepperton studios on August 23, 1976. Roxy Music fans and more specifically Brian Eno fans should definitely pay attention to this cohesive document which is among the best live albums of the 1970 decade. (September 2009)
MVD




½

AC/DC - Backtracks (2 CD + DVD)
AC/DC offers us a splendid gift with many rarities previously unreleased in a box set of 2 CDs and 1 DVD. The first CD presents 12 studio rarities that were never released before or are difficult to find, as for example "Big Gun" which was issued in 1993 on the original soundtrack of Last Action Hero. Seven of the 12 tracks were recorded with Bon Scott and what surprises us quickly, it's at which point these songs are different from the usual work of the band. Maybe it's the reason why they were rejected at the time. On the other hand, most of them are very good and would certainly have had their place on the various albums of the group. The second CD presents 14 tracks recorded live in concert between 1977 and 2000. Among the tracks presented, we can find some of their greatest hits: "Dirty Deeds Done Dirt Cheap", "Back in Black", "Let There Be Rock", "You Shook Me All Night Long", "Highway To Hell", "For Those About To Rock (We Salute You)", and so on. As for the DVD, it presents the eagerly awaited Family Jewels #3 following the double DVD issued in 2005 and it includes videos and performances in concert from 1992 to 2009. A deluxe version in a fully operational guitar amplifier contains much additional material. This version is only available online at www.acdcbacktracks.com. It includes a 3rd CD of live recordings, as well as a 2nd DVD containing a concert captured in 2003 at Circus Krone, in Munich, Germany. We can also find a vinyl LP containing the 12 studio rarities, a superb 164-page coffee table book of photographs and various other collector items. If you are among the largest fans of the band, it's this deluxe version that will catch your attention. On the other hand, if you have a little less financial means, the standard version contains the essence of the music and it's a good quality product. (January 2010)



½

AFI - Crash Love
Known a few years ago as a group which succeeded in bringing a gothic sound to commercial punk rock, here is that AFI takes more than ever a pop rock direction. With a particularly clean sound, a sound tied up well, Crash Love presents unforgettable melodies in a style rather glam than goth. The beat remains of a great effectiveness, even in the ballad "Okay, I Feel Better Now". "Too Shy To Scream" offers a unique and really interesting tribal rhythm. In fact, each track of the CD presents at least an element worthy of interest. They all are solid and have a good beat as it's the case with the very good first single "Medicate". The only thing that could be disappointing for their fans is the almost total disappearance of the gothic style. So, if some will perhaps nevertheless follow the group in its new very clean musical direction, several are likely to give up. But, I like the version 2.0 of AFI. (January 2010)
Video: « Medicate »
DGC / Interscope / Universal



½

The Aggrolites - IV
After 3 excellent albums, the reggae / ska band from California The Aggrolites, now trimmed down to a quartet, is back on CD for our greatest pleasure. Strongly influenced by Jamaican legends in the genre, the group was able to develop its own style throughout the years, "dirty reggae". Once again on this fourth album, the group integrates soul, funk and rock to create a unique sound mix making a bridge between traditional reggae and modern music without any borders. IV contains 21 tracks for a total of 80 minutes and this is probably the biggest weakness of the album. Some cleaning could be done to keep only the best. However, you will find great songs, in addition to a certain maturity due to experience. Without matching the 2 previous CDs of the band, IV gives us many good times. (September 2009)
/ Epitaph



½

Alice In Chains - Black Gives Way To Blue
After having reached the top of the charts in the early 1990s, right at the peak of grunge, Alice In Chains had many problems to stay active before disappearing a few years later, most of all because of the drugs addictions of singer Layne Staley. He was going to die in 2002 without having been able to evacuate his demons. It will have been necessary to wait several years before the other members decide to reform the band, but they finally recruited William DuVall and offer us now Black Gives Way To Blue which is following their self-titled album issued already 14 years ago. If we don't pay much attention, we could believe that Staley is still on board, DuVall having so much a similar voice. We also have the feeling that their last record goes back only to a few years ago when we hear at what point the band is faithful to its style, mixing alternative rock of the 1980s with stoner metal. It's thus once again a dark and intense album which is offered to us, an album in the purest tradition of Alice In Chains. What is surprising, it's the participation of Elton John we can hear on piano for the title-song. We don't find catchy hits as on their classic Dirt, but this is a solid album from the beginning to the end which deserves that we listen to it carefully a couple of times before making our own opinion. We realize quickly that we missed this band more than we were thinking. With their other friend musicians from the first wave of grunge, Pearl Jam, the only ones among the 4 great bands that are still active (the others having been Nirvana and Soundgarden), we could very well see the beginning of a grunge revival at the dawn of the 20th anniversary of the genre (because the music tendencies usually come back every 20 years). (December 2009)
Video: « Check My Brain »



½

All Time Low - Nothing Personal
After a first album which strongly catched attention in 2007, Baltimore pop-punk band All Time Low is back with Nothing Personal. More confident than ever, the young quartet presents us certainly their breakthrough album, the one that will make them famous. Right from the beginning, we realize that it's still possible to produce an excellent pop-punk / emo CD. The group offers strong and effective songs with the first singles "Weightless" and "Damned If I Do Ya (Damned If I Don't)", as well as the excellent "Break Your Little Heart" and my favourite one, the energetic "Lost in Stereo". Subsequently, we can hear some midtempo tracks alternating with songs in their favourite style, but they're all also successful. The band still sounds resolutely teenage and it doesn't take itself too seriously. The result is sunny and very entertaining. Production is clear and powerful and perfectly highlights the musicianship talents of the 4 guys. You will surprise yourself by putting the volume up gradually, allowing you to appreciate this superb album. Nothing Personal is likely to remain at the top of the best albums of the year in the pop-punk / emo genre. You must listen to it! (September 2009)
Video: « Weightless »





The Almost - Monster Monster
The Almost is a parallel project for Underoath drummer Aaron Gillespie. Started in 2007, it presents a sound much more accessible with a fusion between emo and pop punk having everything necessary to reach a large audience, an audience who likes corporate rock. On this 2nd album of The Almost, Gillespie takes the microphone again. With his excellent voice (a little nasal however), he shows the monster in him, tells us his fear of getting old and to lose his innocence. The melodies are excellent throughout the album and they reach their apogee on the first single, the rock anthem "Hands". The band explores also country rock on "Hand Grenade" and acoustic ballad on "Monster" in conclusion of the album. As for "Want To", it's a sure rock hit. So, here is a very good CD by a group to be discovered! (January 2010)
Tooth & Nail / Virgin / EMI



½

…And You Will Know Us By the Trail of Dead - The Century of Self
Here is the 7th album in a career of 15 years by this Texan group with a neverending name, 15 years during which they didn't really get hits except for recognition on the alternative rock scene. As it was the case on the last 2 albums of the band, The Century of Self takes epic proportions with a very majestic mood. Their indie rock sound is largely emphasized by gigantic arrangements which have as only disadvantage to hide any emotion. Some tracks and the interludes can seem a little weaker, but the whole record offers compositions of great quality which literally carry us in the universe of the Trail of Dead (like we call them most often). It's probably about their best album since the excellent Source Tags & Codes which was issued already 7 years ago. (May 2009)



½

Anonymus - XX Metal
Anonymus is among the most popular metal bands in Quebec. It's also one of the most durable ones because it celebrates this year its 20 years of career. For the occasion, they offer us a CD including 18 of their best songs, and 4 never released bonuses: two from the recording sessions of Daemonium in 2002, one that was composed for the horror movie Goregoyles in 2003, and one recorded with BMC in 2008. The most important disadvantage of the CD is that it doesn't present the 22 tracks in chronological order. On the other hand, all the tracks awaited on such a collection are present, for the greatest pleasure of their fans. They also offer a DVD including a documentary about the 20 years of the band, 9 live recordings, 8 videos and another documentary in bonus entitled Délire métallique. So, here is the ultimate album of Anonymus you have to buy. (November 2009)
Videos: « Démonomane » - « Feed the Dragon »





Anti-Flag - The People or the Gun
The presence of the punk rock band from Pittsburgh Anti-Flag on a major record company for two albums could have been surprising, considering their non-conformism. But now the things go back to normal whereas we find them on an independent punk label, Side One Dummy. Even if the Bush administration is not anymore in place, they still find the means of complaining about his heritage, the economic situation being at the center of this new record. Released from any obligation which imposes too often a major label, the guys of Anti-Flag can allow themselves to go back to the rough sound they played before in the years 1990. The fans from that era will be thus quite happy to hear again the style they really liked with Anti-Flag. Besides, the album begins all in power with the excellent "Sodom, Gomorrah, Washington D.C.". Other tracks remain rather common, in a style of punk rock we heard tens of times. On the other hand, their particularly corrosive political and social messages make Anti-Flag one of the rare American punk acts still anchored in the punk ideology of the beginning, already nearly 35 years ago. Moreover, they succeed in transmitting to us their messages with an incomparable energy. (August 2009)



½

Charles Aznavour - Charles Aznavour & The Clayton-Hamilton Jazz Orchestra
The songs of Charles Aznavour and orchestral jazz are a perfect marriage, a marriage we didn't have the opportunity to discover sufficiently often. In company of The Clayton-Hamilton Jazz Orchestra, in the legendary Columbia studios in Hollywood, here is finally the meeting so much desired between this legend of French song and American jazz. The orchestra gives an absolutely splendid magnificence to the classics of Aznavour really taking another dimension (with some English translations). We can also hear 2 duets with Rachelle Ferrell ("Fier de nous" and "I've Discovered That I Love You") and another with Diane Reeves at the end of the CD ("The Times We've Known"). The 14 tracks presented here will definitely enable you to rediscover Charles Aznavour. (March 2010)



½

Backstreet Boys - This Is Us
After their huge success in the 1990's, the Backstreet Boys made a comeback not as successful in the mid-2000's. Three albums later, they work with a solid team directed by their faithful collaborator Max Martin. They can now concentrate on the singing of their effective melodies on a danceable and particularly energetic sound. They make in fact a comeback to the dance pop style which made them famous, while being preserving well a contemporary music of their age. The result is surprising and largely effective. The Backstreet Boys present without any doubt their best record since Millennium issued 10 years ago. (February 2010)
Videos: « Straight Through My Heart » - « Bigger »




Emilie-Claire Barlow - Haven't We Met?
The daughter of a jazz musician, Emilie-Claire Barlow arrives directly from Toronto with her 7th album. For this one, she is accompanied by some of the best jazz musicians in the country: Reg Schwager on guitar, David Restivo on piano, Ross MacIntyre on bass, Davide DiRenzo on drums, Kelly Jefferson on saxophone and Chase Sanborn on trumpet. She offers us 13 songs whose common point is simplicity, which enables us to discover more than ever her exceptional voice, in addition to the immense talent of her musicians. The Americans obviously compare her with Diana Krall because she's Canadian, but by listening to her, we realize that there are only a few links to make between the two women. Emilie-Claire has a young and naive voice, allowing her to interpret songs much lighter than Diana Krall with her warm and low voice. Thus, here is a very good jazz album on behalf of this Toronto-native singer of great talent. (May 2009)
Empress / SIX



½

Bat For Lashes - Two Suns
Bat For Lashes is the project of a lady, Natasha Khan. Born in Pakistan, this British woman offers us a rather atmospheric alternative sound with influences of Björk, Siouxsie and The Banshees and PJ Harvey. Two Suns is her 2nd album, after Fur and Gold issued 3 years ago which had seduced the critics. This new opus offers us a pleasant mixture of pop melodies, modern folk music and experiments. The general mood of the record remains intimate and completely resting, even in the moments a little more energetic as on the first single, "Daniel". Besides this hooky song, few tracks will immediately catch your attention as concepts and sounds require a little more time and patience to unravel to get to the songs' hearts. Bat For Lashes presents a brilliant 2nd album, even if it's less accessible than the previous one. (July 2009)
Echo / EMI



½

Billy Talent - Billy Talent III
Toronto pop-punk band Billy Talent is pursuing its music evolution with this third self-titled album. Produced by Brendan O'Brien (AC/DC, Stone Temple Pilots, Korn, Rage Against The Machine, Red Hot Chili Peppers) and recorded in Atlanta and Los Angeles, this new CD presents once again new facets of the group. O'Brien was able to bring new energy making the unique sound of Billy Talent still more accessible to a wider audience. Moments almost hardcore, that we could hear previously, disappear completely on this one. Some will blame the lack of energy from previous albums, but compositions quality comes somewhat fill the lack. The melodies are smoother than ever and are sung by a Ben Kowalewicz at his best who is leaving aside screaming. However, the heavy guitar sound of the excellent Ian D'Sa remains present. One of the best guitarists in the genre, D'Sa offers us riffs to give thrills. The album starts strongly with the excellent "Devil on my Shoulder", "Rusted from the Rain" (the first single) and another guaranteed hit, "Saint Veronika". Subsequently, the group offers us a good mixture of energetic songs ("Tears into wine", the very effective "Turn your Back"), mid tempo songs (the excellent "The Dead Can't Testify") and ballads ("White Sparrows"). The band that got a great success in England since its 2nd album has once again in hand anything it needs to seduce the British people. A deluxe edition of the album ("Guitar Villain") is also available with a CD containing the album with the guitar tracks removed giving you the opportunity to play the guitar yourself with the tabs that are also included. This 2nd CD also offers 4 demo versions. Without matching the quality of their 2nd album, this new material proves that Billy Talent can continue to move forward. (September 2009 Featured Review)



½

Diane Birch - Bible Belt
Singer and songwriter from Michigan, Diane Birch, is coming with a very first album. Strongly inspired by the pop and soul of the 1970s, she represents some kind of a fusion between Carole King and Elton John. Bible Belt places well in front the compositions of Birch which, in spite of her youth, is having a unique maturity. It's like if she had been there, very present, in the middle of the years 1970. Her voice also has beautiful qualities, even if she doesn't have the particularities of Joss Stone. Diane Birch is perhaps only a new comer in the music industry, but she presents sufficient interesting elements so we want to hear what she will do next. (June 2010)
Videos: « Nothing But a Miracle » - « Valentino »




The Black Eyed Peas - The E.N.D. (Energy Never Dies)
On the last 2 albums by The Black Eyed Peas, the band was able to dissociate from the hip hop scene and to produce enormously popular albums, perhaps thanks to the new comer Fergie. Elephunk (2003) was brilliant, whereas the creative weaknesses were unfortunately a little too present on Monkey Business (2005). But, for that period, the group produced some of the greatest radio hits of the decade. After a hiatus during which we heard solo albums by Fergie and will.i.am, they regroup now for The E.N.D. (Energy Never Dies). The first hit, "Boom Boom Pow", is not likely to impress much, even if it benefits from an effective promotional machine. In fact, two assured hits that we can find on this record are "Rock That Body" and the already successful "I Gotta Feeling", certainly the 2 best songs of the album. The group thus proves us once again that it directs much more towards pop than hip hop, even if it's not always very successful. I like the sound experiments on the rap track "Imma Be", but the album offers few interesting moments like this. The music is most of the time not sufficiently powerful to make us forget the ridiculous lyrics that they offer to us. The production of will.i.am is once again of great quality, but cannot succeed in making us appreciate the many weak moments from a creative point of view. With 15 tracks and a total of 67 minutes, The E.N.D. is too long and contains several filling songs or straightforwardly bad songs. When I saw the title of the album the first time, I wondered whether the group announced his departure after this new CD. It's perhaps not envisaged, but that could prove to be premonitory. Unless the couple of hits they will have from it help them to survive... (August 2009 Featured Review)
Videos: « Boom Boom Pow » - « I Gotta Feeling »


½

Bon Jovi - The Circle
After an album of contemporary country rock in 2007 with Lost Highway, Bon Jovi offers us The Circle on a background of world economic crisis. The band seems in fact more than ever to want to support the little workers (in spite of millions of dollars in their bank account!). When I listened to the first single, "We Weren't Born To Follow", I had a kind of a faintness whereas I had the feeling to hear a pale copy, musically at least, of "Born To Be My Baby" released more than 20 years ago on New Jersey. Thereafter, the situation is not really better because "When We Were Beautiful" plays straightforwardly in the U2 area, to perhaps give a little more value and serious to the album. "Work for the Working Man" represents to some extent the central theme of the album and it's perhaps the best moment of the unit. For everything else, we find the same melodies, the same beats that we know since always, but with an energy which is not anymore present. The result is that everything falls flat, once again… "Bullet" opens with a promising squeaking guitar sound, but that's it: it's as dull as all the remainder. "Thorn in My Side" presents an effective rhythmic, but it's once again like everything else they did in the past. If Lost Highway presented certain elements allowing the group to go forward, The Circle turns rather around their past, with a too much obvious lack of creativity. For those which would not have realized it yet, it's really necessary to realize now that the band' energetic hard rock of the 1980s disappeared with grunge and was unable to come back on the rails after that, besides a few not so bad moments (the Crush album and a couple of hits). (February 2010 Featured Review)



Brokencyde - I'm Not a Fan… But the Kids Like it!
Even before having released a first album, this young quartet from Albuquerque, New Mexico became a true sensation on the Internet with many impressive numbers on MySpace and YouTube. The band finally presents us its first official album with a title probably predicting what most of the critics may think, I'm Not a fan... But the Kids Like it!. They give us a fusion of pop, rap and screamo (called crunk punk) with lyrics rather far from politically correct. Women and alcohol are indeed at the center of this record which is very provocative. You may already know "Freaxxx" which was a part of their EP issued a year ago. Without being really good, it has at least the benefit of being energetic despite unbearable (and unnecessary) screams that are all over it. Unfortunately, it is one of the rare entertaining moments of the album, others being "Poppin'", "Rockstar" and the techno "Tipsy". All along the CD you will hear those screams that will quickly be very irritating, especially as they add nothing useful to the sound of the group. For the hip hop tracks, they are especially annoying. With this album, Brokencyde makes Kevin Rudolf seem like a genius in the genre. I'm not a fan, but teens may like it... to the hopelessness of their parents. (October 2009)
Video: « Freaxxx »
/ E1



Built To Spill - There Is No Enemy
Built To Spill is a band from Idaho which already exists since 1992. Not very well known by a large audience, the alternative group nevertheless presented in the past some very good albums, especially before the new millennium. There Is No Enemy is the 7th studio album for the band. For this record, Doug Martsch was literally locked up in the studio day and night to try to reproduce the feeling created during the live interpretation of the songs. The result is the logical follower to You in Reverse released 3 years ago, an album considered by several of their fans as their best in career. The band still represents an amalgam between the Flaming Lips and Neil Young, in a perfect sound to seduce the fans of indie rock. No song differentiates from the others, but the whole album is very pleasant to listen, thanks to an excellent artistic research. (December 2009)



½

Chris de Burgh - Footsteps
With a career spanning on three decades, many albums and 3,000 concerts around the world, the man behind "Lady in Red" offers us an album containing some of his favorite songs and that inspired him to become a better songwriter. Normally, I wouldn't spend too much time talking about him considering that I believe he has composed more annoying music than classics during his career. However, the 13 covers we can find here immediately attract our attention. We can hear 3 songs from The Beatles ("The Long and Winding Road", "Blackbird" and "We Can Work It Out"), "Turn, Turn, Turn" popularized by The Byrds, "Africa" by Toto, "All Along the Watchtower" by Bob Dylan, "Polly Von" by Peter Paul and Mary, and more. The introduction and the conclusion of the 47-minute CD are 2 new compositions, "First Steps" and the title-song. Arrangements are very well orchestrated and perfectly highlight the warm voice of de Burgh. The covers included here are not very different from the original, but their quality is such that the record can hardly be bad. So here's an album which is particularly pleasant to listen to. (September 2009)
Ferryman / Justin Time /
SIX




Busdriver - Jhelli Beam
The alternative rapper from Los Angeles Busdriver is back with a new album. Once again, he presents a creative and hard to access record which will only be appreciated by a portion of the population which likes a really different style of rap. What is more impressive, it's his skill to play with the words (not always coherent) with an incredible speed and beat. On the other hand, this excessive verbal delivery becomes wearying after a moment and it attenuates the interest in the musical arrangements accompanying it. A bunch of producers is working throughout the 13 tracks including Daedelus, Nobody and Busdriver himself. The music of Busdriver contains several creative and interesting elements. Unfortunately, once again with Jhelli Beam, all these assembled elements don't give a result very attracting, because nothing really hangs us. So, this new album by Busdriver is exclusively for his former fans. (August 2009)
/ Epitaph




Neko Case - Middle Cyclone
Three years ago, female folk rocker Neko Case offered us a critical acclaimed and successful album, Fox Confessor Brings the Flood. Having always known how to evolve greatly in her writing with each new album, Neko was thus in front of a huge challenge for this 5th album studio. She was always very good in creating hooky melodies and that is confirmed again on Middle Cyclone. More than ever she explores pop music, a little like Martha Wainwright did recently, leaving folk aside for a good portion of the album. Using the metaphor of the tornado on various occasions, Neko offers us a record centered on our planet and the need for protecting it. The album of 14 tracks ends even in more than half an hour of sounds of the marshes at night, in French "Marais la nuit". The song representing perhaps more the topic of the album is a cover of the band Sparks entitled "Never Turn Your Back on Mother Earth". We also find another cover from that same period of the mid-70s, "Don't Forget Me" of Harry Nilsson. Even if Middle Cyclone, very cinematographic, can seem more difficult of approach than her previous LP, Neko Case once again offers us an album of great quality with very effective compositions. This is an album to be discovered! (April 2009)
Anti- /
Epitaph



½

Champion - Resistance
After the colossal success of the Chill' em All album already 5 years ago, carried on by "No Heaven", the DJ, musician and songwriter from Quebec Champion is finally back on CD with Resistance. He continues in the direction which brought him to the top in mixing energetic electronic and rock songs. The album begins in softness with a kind of circus music remade in his own way on "Clear Beach". The title-song really installs the style of the album in an energetic electro music, but it's the wall of guitars we can find on the excellent "Perfect in Between" which will show that Champion can be distinguished definitely from any other DJ. On several moments he dives totally in a passably hard rock sound. It will be also the case a little later on "So Big", "Backing Off" and the hit single "Alive Again". These powerful tracks are separated by much softer lounge atmospheres in which electro is once again on top, in spite of some guitars here and there. His numerous changes of styles succeed in proving the versatility of Champion, but they can also be unequal in some moments, which can be complicate for the listening of the entire album. I have rather the feeling that it will be an album the listener will play by pieces, according to his favorite style and the atmosphere he wants to have. On the other hand, what is very clear it's that once again we can hear huge possible hits on this new record by the famous DJ. (November 2009)
Video: « Alive Again »



½

Ray Charles - Genius: The Ultimate Ray Charles Collection
It's undoubtedly exaggerated of speaking about the ultimate collection within the framework of a compilation of only 21 tracks for an artist like Ray Charles who has a particularly huge repertoire. On the other hand, Genius is certainly the best single-disc collection to have been released until now about this versatile singer and pianist. The 21 tracks include all his greatest hits between 1955 and 1972, the era when he was at the top of his career. With 63 minutes, they could probably have added others of them to fill the CD, but the material included here and the very detailed booklet will totally satisfy those which want to discover this legend or which want to remember good memories without having to get the whole of his work. Two small negative points to underline however: the songs are not presented in chronological order and the volume may sometimes vary passably from one song to another, especially between "I've Got a Woman" and "You Are My Sunshine". But, they are only small details that shouldn't affect you too much when you listen to all these classics. (June 2009)





Cirque du Soleil - 25 (2 CD)
For 25 years, the productions of Cirque du Soleil have multiplied almost everywhere around the world. The music always had an important place in those huge shows and this is the best music of Cirque du Soleil we can find on this double CD. We can hear 25 tracks divided into 2 CDs of 55 minutes each. The first CD, entitled Poétique, presents 13 of the most emotional pieces of Cirque du Soleil. It concludes by the excellent "Alegria", the most famous song of the 25 years of Cirque du Soleil. The second CD is entitled Dynamique and presents a more energetic side of the music of Cirque du Soleil. This music, mainly composed by René Dupéré, mostly in the first 10 years, was inspired especially by jazz and world beat, but the CD Dynamique will present to you a side a little more pop in the repertoire of Cirque du Soleil. This compilation is very complete and includes even a track from OVO, the very new show presented this summer in Montreal and Quebec. On the other hand, we have to underline an important lack, because there's no track from LOVE. It should be understood that this show based on the music of The Beatles probably offers a sound a little too different from everything else presented here (there is perhaps also a problem of royalties). Also, we could certainly have found other tracks to fill up the 2 CDs at full capacity. In spite of these two small details, here is an excellent overview of the first 25 years in music of the largest circus in the world, a proof that the music of Cirque du Soleil can survive out of its magnificent productions. (July 2009)
Justin Time /
EMI
/ SIX





The Cliks - Dirty King
The Cliks is a band from Toronto mostly known for its transgender female singer who became a male, Lucas Silveira (formerly named Lilia). He then came to complete perfectly this androgynous trio. Musically (because it's what is interesting for us here nevertheless), the group presents a rock sound passably pop, but with moments that are more garage, ska, or rock 'n' roll. We can compare them with The Pretenders, Joan Jett, No Doubt and Concrete Blonde. Dirty King is their 2nd album and it counts some very solid compositions, exploring always various music genres. My favorite one is certainly the title-song and first single which is exploring the territory of The Cramps. (June 2010)
Video: « Dirty King »



½

Alan Coe - Midnight Story
Alan Coe was initially introduced to the public under the mysterious moniker of 064027125627. The pop singer from New Brunswick finally reveals himself and he presents his first album, produced in collaboration with drummer Dominique Messier (Celine Dion). Coe offers a light and very catchy pop sound which is reminding us of Elton John. His perfectly constructed melodies are magnificently interpreted thanks to his high and unique voice, which gives initially the feeling to hear a woman. Oddly, in spite of the quality of the melodies, a few of them really succeed in staying in our mind. It's perhaps simply because the following song quickly makes us forget the previous one, but the album is ending and it seems we already have forgotten it. Midnight Story presents great qualities, but Coe will have to still polish his art. (July 2010)
Video: « I've Been Known To »
SIX




Avishai Cohen - Aurora
Double bassist Avishai Cohen was born and grew up in Jerusalem, Israel in a family of music lovers. Reknown today everywhere around the world, we discovered him alongside Chick Corea in the band Origin. Contemporary jazz musician of great talent, he presents us with Aurora his first album on which he dares to add his voice to his instrument, double bass. We can also hear Karen Malka on some tracks. He offers us lyrics in Hebrew and English on a jazz sound greatly inspired by Middle East music. Aurora creates therefore a magnificent link between traditional jazz, contemporary jazz and world beat. The 12 songs totalling 53 minutes will certainly make you travel in your mind. This is a gentle and relaxing album that is able to create a superb cosy atmosphere. (September 2009)



½

The Color Of Violence - Youthanize
The Color Of Violence was formed by Derek Bloom and Travis Richter with the only goal of improvising while taking as a starting point the music they were interested in. The recording of an EP in 2003 made it possible for them to sign a record deal with Epitaph, but the band decided to stop. They come back now with their very first album, Youthanize, a short CD of 10 tracks (plus a hidden one) for a total of 29 minutes. Largely improvised in studio, the album presents a particularly aggressive hardcore sound, especially because of the voices. We can also detect industrial beats on some occasions. The band is not taking itself seriously and they say themselves the best use we could make of their album is as coaster. With this intention, they even asked that the CD case was waterproof sealed. Even if a large audience would tend to agree with this alternative use, it remains that we find here a band completely free in his creativity, which is recording what it really likes without any other questions. This first album will certainly not make history like a masterpiece of the hardcore / grindcore genre, but it's likely to catch the attention of the most enthusiastic fans of that music genre. (August 2009)




Converge - Axe to Fall
The hardcore metal band from Boston comes back with an 8th album in almost 20 years. Converge succeeds in still going a little further in the aggressiveness of its riffs, even if moments a little wiser come to balance the whole. The group presents 13 tracks forming a particularly cohesive and effective album, perhaps the best one since Jane Doe which already goes back to 2001. "Dark Horse", which is opening the CD, is doubtless my favorite one, with the one which is closing carefully the record, "Wretched World". Thereafter, the voice of Jacob Bannon still disturbs me as much as on the previous recordings. More than ever the band asked for guest musicians. We can hear Steve Brodsky, Adam McGrath and J.R. Conners of Cave In who play guitars and drums on "Effigy", Ulf Cederlund of Disfear who is the lead guitarist on "Wishing Well", Steve Von Till of Neurosis who sings on "Cruel Bloom" and Mookie Singerman of Genghis Tron who sings on "Wretched World". Converge takes a step forward with Axe to Fall, thanks to a creative album which will undoubtedly be very appreciated by their long time fans. (January 2010)
Video: « Axe to Fall »



½

Jesse Cook - The Rumba Foundation
The legend wants that during the 1800s, sailors arrived in Spain with a new rhythm from Cuba, rumba. Spanish gypsies mixed it with their own flamenco to create rumba flamenca. On this new album by Canadian guitarist Jesse Cook, he decided to bring back to America rumba flamenca and he ended-up in Colombia. So, we can hear 13 tracks magnificently interpreted by Cook with a classic guitar. Among the best ones, we must note the opening track, the particularly energetic "Bogota by Bus", as well as his excellent cover of the classic of Simon and Garfunkel, "Cecilia". Some tracks are a little more introspective like "Tuesday's Child", but the unit remains generally rather dynamic. So, here is an excellent album as much for the fans of classic guitar than for the fans of world beat music of great quality. (July 2010)
Coach House / EMI



½

Chris Cornell - Scream
Chris Cornell was the leader of one of the most influential bands on the Seattle grunge scene, Soundgarden, before creating Audioslave. In spite of his desire to play most of the time a heavy rock sound, he often said he wanted to leave rock n' roll aside to produce something else. This is what he does with his 3rd solo album. He associated himself to Timbaland for the production of Scream, an electronic pop album. The symbolic around the cover artwork is rather clear besides whereas he destroys his guitar, a guitar which we won't hear much on the album except for a few very rare occasions (too much rare will say his earliest fans). The fact that he wants to explore a new musical direction doesn't bother me at all, especially as the first singles heard on the radio are rather effective ("Part of Me", "Time" and "Scream"). Where that becomes a little more awkward, it's that most of the remainder of the album, perhaps excluding "Never Far Away", "Enemy" and "Watch Out", is completely uninteresting. On several occasions, we hear cheap synthesizers which is certainly not worthy of an artist of this importance. Moreover, the compositions, which are all by Cornell, don't fit necessarily in the musical style we can hear after all the arrangements. In end of line, if you like what you heard on the radio, you can go further and buy the album, but don't have too many expectations for what you will hear next. Here is a CD which will make you change the batteries in your remote control to be able to go forward to the following track… (May 2009 Featured Review)
Video: « Part of Me »
Mosley

/

Interscope /
Universal



Creed - Full Circle
In the late 1990s, a band completely dominated the sales in the post-grunge style, Creed. But, its star faded in the early 2000s and it's Nickelback who seized the opportunity to become the biggest band in the world in the genre. Eight years after its last album, Creed is back on CD with the same style which made its success at it debut. Catchy corporate rock songs, "poignant" ballads, here is the style we can find once again. Even if the group moved away from the studio during all those years, we have the feeling they never stopped by listening to songs that seem already heard, played either by themselves 10 years ago or by Nickelback or Godsmack. In fact, the only positive point, it's that they still succeed in presenting solid interpretations of their compositions with a Scott Stapp with a still powerful voice in spite of his many abuses of illicit substances. For the remainder, forget subtlety, creativity or freshness because you will have straightforwardly the feeling to listen to one of their first albums or an album by Nickelback. If you like the genre, Creed will give you something for your money, but you would be still better to turn towards their first 2 records rather than to waste your money on this one. The first 2 singles, "Overcome" and "Rain", represent a good level of comparison: if you like those, you will probably appreciate the album, if not forget that… (January 2010)
Videos: « Overcome » - « Rain »



Depeche Mode - Sounds of the Universe
After having produced one of its best albums in career with Playing the Angel in 2005, Depeche Mode faced the huge challenge of not simply reproducing the same formula on the following record. Especially as the group is again working with Ben Hillier as producer of Sounds of the Universe. I can already confirm that they successfully faced the challenge because the group is able to take another musical direction. The three guys come back here to the use of equipments of their beginnings and the use of more simplified textures, which puts the emphasis on the quality of the songs and the exceptional voice of David Gahan. Don't believe however that this change of direction makes the band old-fashioned. On the contrary, they succeed in producing with simplicity an album of pop electronics worthy of the end of the decade 2000. After all, it's nevertheless them which were able to really develop the genre during the last 30 years. They offer us once again very catchy melodies on rich and original electronics. More than ever, the cooperation in writing is close between Martin Gore and Dave Gahan. Fans of the genre must again grant all their respect to Depeche Mode, and their numerous fans will once again talk about geniuses, even if those are not objective since a long time towards their favorite band. Even for those who would not be the biggest fans of Depeche Mode, they have to recognize they are offering another solid album. Congratulations! (June 2009 Featured Review)



½

Brandi Disterheft - Second Side
Jazz double bass player in her young twenties, Brandi Disterheft is already presenting her 2nd album. This young lady from Vancouver gives us rather relaxing jazz music, sometimes with a touch of Brazilian pop. Brandi is influenced as much by Joni Mitchell and Björk, without forgetting jazz standards. On Second Side, she wrote all the lyrics and music, except for the bonus song, "This Time the Dreams On Me", featuring Ranee Lee. We can also hear Holly Cole on the excellent and danceable "He's Walking". The presence of instrumental tracks through the songs contributes to establish the general atmosphere of the record which is warm and extremely cordial. Not all the compositions are totally creative, but the unit is great to listen to in its entirety. (April 2010)
Justin Time / EMI /
SIX



½

D.O.A. - Kings of Punk, Hockey and Beer
In response to the National Hockey League which presents an increasingly corporative sport, the Canadian godfather of punk, Joe "Shithead" Keithley, decided to present to us his vision of the Canadian national sport in music. We thus find here a compilation of tracks of "hockey rock" of a great effectiveness, including several tracks by the band that appeared on previous albums, as well as covers. The record starts strongly with the excellent "Donnybrook" and "Dead Men Tell No Tales", followed by the cover of Stompin' Tom Connors, "The Hockey Song". Later, we can hear an adaptation of "Pencil Neck Geek" of the wrestler Classy Freddie Blassie. Finally, the album is concluding with the classic from Bachman-Turner Overdrive "Taking Care of Business", recorded on a demo in 1986 with the guitarist and songwriter of the track, Randy Bachman. The concept of the album is interesting and entertaining, but it will certainly not succeed in revolutionizing the Canadian punk rock genre. Moreover, it seems to me that a cover of "Blitzkrieg Bop" of the Ramones would have been appreciated, because it's constantly played during the matches of the National Hockey League, especially the famous passage "Hey, Ho, Let's Go! ». (May 2010)




Eels - Hombre Lobo: 12 Songs of Desire
The Californian band Eels, leaded by E (Mark Oliver Everett), comes back with a concept album around the theme of desire. What hits us initially, it's the case, copied perfectly from the Cohiba cuban cigars boxes. Thereafter, we discover 12 tracks presenting in alternance rock songs and ballads or mid-tempo pop songs. The energetic moments regularly explore garage rock ("Prizefighter", the excellent "Lilac Breeze", and so on) and even garage blues ("Tremendous Dynamite"). In the softest moments, the group offers to us little jewels, sometimes extremely touching ("In My Dreams", "The Longing", "My Timing is Off", and so on). Few tracks have weaknesses and they all have a particular interest, whatever the atmosphere they create. With Hombre Lobo, Eels possibly presents its best album in 10 years. Great job! (August 2009)
Video: « In My Dreams »
Vagrant / Universal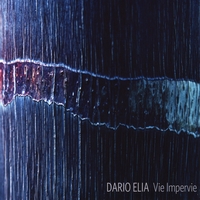 Dario Elia - Vie Impervie
Dario Elia is an Italian singer and musician. He plays primarily atmospheric music presenting a fusion between jazz and experimental electronics. This is a particularly slow music integrating discreetly loops and samplings, succeeding in making the unit rather rich and creative, in spite of its simplicity. The voices are soft and languorous, but if they were not included on the recording, several tracks could seem straightforwardly in the new age style. Vie Impervie thus presents a sad and slow ambient music, a little difficult to access. The few songs with a little more rhythm which could come to break this beat are not less sad. In end of line, this is a record for an advised audience, which can be annoying for non initiated people, but which has great creative qualities. (May 2010)




Ramblin' Jack Elliott - A Stranger Here
The legendary troubadour Ramblin' Jack Elliott is back with a new album, the 2nd on the Anti label afterwards I Stand Alone in 2006. Encouraged by the album producer Joe Henry, Elliott leaves aside his country folk style to rather present his unique versions of traditional blues going back to before World War II, whereas the whole world was in full depression. In spite of a career of more than 50 years behind him, Elliott offers a solid performance vocally, once again. Its interpretations are impeccable and they enable us to discover single parts of American culture. So, here is another very good album by this uncontested master of American music roots. (November 2009)



½

Eminem - Relapse
It's already 5 years ago that the bad guy of rap presented his last album, Encore. It's that he had many problems (once again) since that time with a divorce, the death of his best friend Proof, and his drugs addiction problem which reached new highs. He thus returns here with a renewed energy, ready to upset again the world of rap. He takes again his favorite topics: his mother (who seems to be responsible for all his problems), the homosexuals, as well as the starlets (particularly this time Lindsay Lohan and Kim Kardashian). Always as filled with rage, he doesn't try to protect anybody. It's this provocative personality which made his fame, but it's also the least interesting side of his artistic work in my opinion, because the provocation is often on top of his compositions. Precisely, musically, this new album follows in a rather logical way the previous one. He presents a passably soft music leaving the entire place to the lyrics that are much more hardcore. You won't find danceable songs like his mega-hits "Without Me" or "Real Slim Shady". On the other hand, the unit is particularly cohesive and should please you until the end in spite of the 77 minutes. (November 2009)
Video: « 3 A.M. »



½

Enya - The Very Best of Enya
Known since the end of the 1980s as one of the greatest new age and Celtic pop singers, the Irish Enya had to offer a collection of her greatest hits. In fact, the 18 tracks selected here were chosen by Enya and her entourage. We can hear anyway all her greatest hits as well as fans favorites ("Orinoco Flow", "Storms in Africa", "Caribbean Blue", "Book of Days", "Only Time", and so on), but they are accompanied by tracks a little more obscure. Parts like "Cursum Perficio", "Trains and Winter Rains" and "Boadicea" succeed in integrating well within the unit which is at the end very complete. It's also necessary to note the inclusion of 2 songs from the first chapter of the Lord of the Rings trilogy, a new version of "Aniron (I Desire)" and "May It Be" at the 18th track. We can also hear a 19th one in bonus, "Oiche Chiuin (Chorale)" ("Holy Night"). So, here is the ultimate compilation by this unique singer, even if a more detailed booklet would have been largely appreciated. The Very Best of Enya will make undoubtedly the happiness of her fans and all those which will be able to finally discover her without having to search for all her albums. (April 2010)
Videos: « Orinoco Flow » - « Book of Days » - « Only Time » - « Caribbean Blue » - « Storms in Africa »
Reprise /
Warner





Every Time I Die - New Junk Aesthetic
The hardcore band from Buffalo, New York, Every Time I Die, is back with its 5th album, the first on the Epitaph Records label. The group, which was formed more than 10 years ago, offers the perfect fusion between punk and metal, and it's still the case on New Junk Aesthetic. The album of 11 tracks hardly adding up 32 minutes presents an interesting evolution until its apogee with "The Sweet Life". Based at first on humor, the lyrics of the group explore a more serious aspect here, wondering about new technologies and the loss of private life. Musically, guitars remain heavy and structures are still complex, in accompaniment with the yelling voice of Keith Buckley. All the elements are put together once again so that the group can please its fans and any fan of hardcore with some creativity. New Junk Aesthetic is undoubtedly not an accessible album and is probably not the best of the band to date, but it has the advantage of making it possible for Every Time I Die to be different from most of the other groups in the genre. (February 2010)
Video: « Wanderlust »




Exciter - Exciter (1988, 1995) (2009 Re-edition)
Exciter was one of the best known heavy metal bands in Canada in the 80's. The group from Ottawa was indeed quickly associated to the first wave of thrash metal back in 1983, without however meeting the level of quality of the American founders of the genre (Metallica, Megadeth, Anthrax and Slayer). Their self-titled album was their 5th one and it was issued in 1988, after their popularity largely declined. The band hired for the first time a real singer in Rob Malnati, lead vocals being previously done by drummer Chuck Beehler. On this one, they completely abandonned the thrash metal style which made them known for, to offer a rather basic metal sound sailing between Judas Priest and Accept. The album doesn't sound really good and the only interesting track remains "Scream Bloody Murder", the opening song. The group decided to split up a short time after, before coming back in the 90's. The album was re-released in 1995, and we can now find a new edition of it on the market. The best album of the band indisputably remains Long Live The Loud issued in 1985. (March 2009)
Magnetic Air / MVD



Marianne Faithfull - Easy Come Easy Go
After her excellent album of 2005 Before the Poison, the very versatile Marianne Faithfull had to go in a new direction. By simply looking at the cover sheet of Easy Come Easy Go, we can guess she's probably into jazz music this time. It's primarily the case, even if there are still remaining elements of the rock sound of her previous record. In fact, the major change is that she comes back to an album of cover songs with her old companion Hal Willner as producer, the two of them having worked together for the last time in 1987 for Strange Weather, another album of covers. On Easy Come Easy Go, she interprets with her warm voice classics from a large musical range going from Dolly Parton ("Down From Dover") to the Decemberists, including Duke Ellington, Morrissey, Smokey Robinson, Merle Haggard, Randy Newman, Brian Eno and Neko Case (for the excellent "Hold On Hold On"). She's also accompanied by famous musicians and singers, before everything else for her own pleasure, but perhaps also a little to create something exciting around the album. We can thus hear at one time or another Sean Lennon, Nick Cave, Rufus Wainwright, Antony Hegarty, Kate & Anna McGarrigle, Jarvis Cocker and Warren Ellis. We shouldn't either forget her close friend Keith Richards which comes to play guitar and sing on Merle Haggard's "Sing Me Back Home", a song which he taught to Marianne. In end of line, the album can seem to go somewhat in any direction, but it represents anyway an excellent mixture of classics, generally soft and introspective, magnificently interpreted by a Marianne Faithfull in a great shape whose voice is more precise than ever. (June 2009)



½

Farewell - Run It Up the Flagpole
After a first album which didn't catch my attention in a positive way, the pop punk band from North Carolina, Farewell, is back with Run It Up the Flagpole. The group seems somewhat to have been tightened and it offers a record a little more coherent. The keyboards are rarer and, even if the compositions remain light, the whole can be heard in a single block. Their too rare better moments are still when we can compare them with Green Day, even if it's an obvious sign of lack of creativity. I would clearly prefer it without the annoying ballad "Before I Wake", as well as a few other tracks besides, but the album remains an interesting unit for the fans of particularly light pop punk. (April 2010)




Jay Farrar & Benjamin Gibbard - One Fast Move or I'm Gone (Music From Kerouac's Big Sur)
Jay Farrar was a founder member of Uncle Tupelo and Son Volt. He largely contributed to the alternative country sound of the 1990s. He joins Benjamin Gibbard of Death Cab For Cutie to produce the original soundtrack of a documentary film about writer Jack Kerouac and the troubling circumstances that inspired his 1962 novel Big Sur. For the writing of the songs of this album, Farrar used passages from the novel and edited them in music. The documentary presents only some of the 12 parts offered on CD which is lasting anyway nearly 39 minutes. Having been written specifically for the film, the album presents a beautiful coherence compared to the usual original soundtrack that goes too often in many directions. One Fast Move or I'm Gone offers a generally soft country alternative sound in the purest style of Farrar which should please an audience who likes this music genre. It's not revolutionizing anything, but it offers anyway a good moment of escape. (June 2010)




Fever Ray - Fever Ray
Fever Ray is a parallel project by Karin Dreijer Andersson from the duo The Knife. Supported by 4 musicians, the Swedish singer gives us a sound mainly electronic but with also an organic trend. The particularity of the album is that it is extremely dark, like the black cover. The atmosphere that is able to create Fever Ray hypnotizes us completely, and that as soon as at the first song, "If I Had a Heart." Influences of Björk and trip hop of the 1990s are obvious. But by her creativity, Fever Ray succeeds in totally leading us somewhere else, into an unknown territory of the music world. More accessible than The Knife, Fever Ray music has to be listened to carefully to get literally carried out in this parallel universe. So here's a consistent album until the end that will succeed to satisfy everyone who is thirsty for a new creative sound. (October 2009 Featured New Artist)
Videos: « If I Had a Heart » - « When I Grow Up » - « Triangle Walks »





A Fine Frenzy - Bomb in a Birdcage
Behind A Fine Frenzy, there's a young woman seeming so fragile, Alison Sudol. Born in Seattle and having grown in Los Angeles, she was in the music field since her childhood. As a teenager, she was writing her own songs. For a concert where she was oddly opening for The Stooges in March 2007, she decided to borrow the pseudonym A Fine Frenzy. She then recorded her first album, One Cell in the Sea, and her music was heard on several TV shows. Two years later, she decided to have fun on Bomb in a Birdcage. Even if we can hear once again the adult alternative sound of the previous record, A Fine Frenzy presents also more energetic tracks, a very catchy pop sound. It's the case among others on the excellent "New Heights", as well as on my favorite one, the electro-pop "Electric Twist". She explores new wave and doesn't hesitate to put well in front the guitars a little heavier, at the same time decreasing the importance of piano which was totally at the center of the previous album. In fact, we feel that for this 2nd album she was ready to make something pleasant for her and to disregard any pressure we could try to put on her shoulders. Several ballads can still be heard, but the most energetic songs will be largely appreciated on stage. With Bomb in a Birdcage, A Fine Frenzy sounds finally like a real band, leaded on several occasions by guitarist David Levita. In the case of A Fine Frenzy, the 2nd album test is transformed into a springboard for this group with an extremely promising future. The following albums are likely to be even more interesting. Check it out! (December 2009)
Video: « Blow Away »



½

The Flaming Lips - Embryonic
This American alternative band is back with a new album full of creativity. The least we could say is that The Flaming Lips are never stopping themselves to find new ideas. In spite of an important success at the turning of the 21st century, they always came back with creative albums thereafter, without obvious comparisons with The Soft Bulletin and Yoshimi Battles the Pink Robots which allowed them to reach an audience a little larger. With Embryonic, they go back again to a panoply of experiments, often difficult to appreciate at first. A little less spatial than their previous recordings, the album offers anyway atmospheric moments ("Evil", etc.). On the other hand, the band goes more than ever in rough and aggressive experiments, sometimes difficult to hear with what seems only a fusion of impromptu noises ("Aquarius Sabotage"). The musical richness makes so that the album takes value with each new listening, thanks to the discovery of new aspects we missed at first. The only melody it's possible to remember is at the 11th track with "I Can Be a Frog", certainly the most "pop" track of the record, if one can make a link between the pop genre and The Flaming Lips. With its 18 tracks for a total of more than 70 minutes, Embryonic is a complex album, but its richness makes it a work of very great quality. The compositions are going well one after the other and in end of line we are entirely satisfied with the effect produced. An audience not well informed will have obviously much difficulty of adhering to such a particular album, but curious listeners will be largely rewarded after some listenings. A deluxe edition is also available with 2 CDs and a bonus audio DVD including the entire album. That limited edition also includes a 24-page hard-cover book with full color art, lyrics and band photos. (January 2010)





Flight of the Conchords - I Told You I Was Freaky
Flight of the Conchords is a comic rock duo from Wellington, New Zealand which is active since 2002. In 2007, they received an offer for a comic series on HBO, which enabled them to extend their popularity. Their self-titled album of 2008 including the best of the first season of the series had particularly catch the attention, and they were back only one year later with the best of the second season. The music included on this 2nd record cannot reach the same level of quality of the previous one whereas Jemaine Clement and Bret McKenzie had to write in fast track mode. We can find interesting elements anyway from a musical point of view. On the other hand, for the comic of the lyrics, it's really necessary to be a fan of humoristic music to appreciate. (July 2010)




Florence and The Machine - Lungs
Florence Mary Leontine Welch is a unique singer from South London. She plays passably minimalist music accompanied by a piano, an occasional guitar and drums. We can compare her with Goldfrapp, Amy Winehouse and Feist, thanks to a musical style integrating very diverse influences from new wave, to blues, including soul, rock and jazz. With the first single, the excellent "Kiss with a Fist", we can discover her rock n' roll side with a guitar reminding us of the golden age of rock in the 1950s, with an obvious element of The White Stripes. Even if she presents most of the time pop music, Florence tends to integrate structures a little more complex into her sound. The result is particularly creative and catches the attention easily. Some tracks will less succeed in seducing you, but the whole record presents without any doubt great creative qualities. For a first album, Florence and The Machine offers a product of great quality which will only make the awaitings grow for what will come next. (January 2010 Featured New Artist)
Video: « Kiss with a Fist »
Island /
Universal



½

Blood
A few months only after having presented Tonight, the Scottish band is already back with a new album. But beware; Blood does only give us reconstructions of the Tonight album in dub versions. If Tonight was certainly the most pop album of the band, Blood goes to the other end of the musical spectrum with electronic experiments that will only be remarkable in the underground. Some tracks remain easily recognizable as "Feeling Kind of Anxious" which is clearly "Ulysses", "Katherine Hit Me" replaces "No You Girls" and "Die on the Floor" which is somewhat a more explosive version of "Can't Stop Feeling", a version that is perfect for the dancefloors. On the other hand, some songs are almost impossible to identify as "Backwards on My Face" on which the only indication to recognize "Twilight Omens" is the keyboard. Blood is giving us the opportunity to really discover how Franz Ferdinand is talented and versatile. Even if it offers a rather inaccessible music for a larger audience, the album may greatly please the fans of the band and of the Tonight album, as well as winning a few underground music lovers. In addition, it allows realizing how the compositions of Tonight were of high quality. A very good record! (October 2009)



½
Franz Ferdinand - Tonight
On its 3rd album, Scottish band Franz Ferdinand changes direction somewhat, directing itself more than ever towards danceable pop music. Even if guitars are still present, Tonight includes a lot of keyboards and each song undoubtedly makes you follow the beat. We can find a better uniformity than on the previous album which was to some extent wedged between the indie rock sound which made them famous and this dynamic pop music. On this one, this is straightforwardly a concept album they're giving us, loosely based around a night of partying and the morning effects after. At the time of initial listens to the first single, "Ulysses", I wasn't too sure that it was the best choice. With time, I learned how to appreciate it and anyway, even if the album has a resolutely pop direction, few tracks really come out of it, except maybe for the excellent "No You Girls", as heard on new commercials for the iPod touch. In fact, they all could almost become radio hits, except certainly the excellent "Lucid Dreams" with its electronic experimentation for 8 minutes. After a course without great apparent weaknesses, the album is concluding with a very good acoustic song, "Katherine Kiss Me", which gives us simply the desire to start it over at the beginning. Once again, Franz Ferdinand presents a very good album which is extremely likely to be a part of the best albums of the year. (March 2009 Featured Review)





Funeral For A Friend - Your History Is Mine: 2002-2009 (2 CD)
In spite of a rather new career, the post-hardcore / emo band Funeral For A Friend already releases a collection of its best compositions. We can find 12 of them, in addition to 4 new songs. The second CD presents 20 tracks a little rarer, of which remixed, demos and acoustic versions, as well as covers. We hear among others the classics "Sunday Bloody Sunday" of U2 and "The Boys Are Back In Town" of Thin Lizzy. The fans of the group will certainly be pleased, even if Funeral For A Friend is quite young to present a recapitulation on 2 discs. (February 2010)





Charlotte Gainsbourg - IRM
After a collaboration with the electronic band Air, Charlotte Gainsbourg had the desire to work with the American Beck Hansen. Whereas it was simply to produce the album at first, Beck finally mixed it, composed all the music, in addition to singing in duo with Charlotte on "Heaven Can Wait". Beck also used the opportunity to present one of his favorite songs, "Le chat du café des artistes", a classic by Jean-Pierre Ferland which was released 40 years ago on his excellent album Jaune. The atmosphere of the album is particularly soft with a sound which recalls the 1990s. We recognize obviously the style of Beck, which is matching perfectly with the soft voice of Charlotte. Most of the lyrics are in English, in spite of some French incursions. The unit is solid and creates a beautiful environment. On the other hand, few titles are really differentiating from the others to manage to reach a broad audience. Moreover, the scandalmongers will add that Charlotte Gainsbourg is a much better actress than singer. But in end of line, in spite of some defects, IRM have beautiful creative qualities which will like her fans as much as the fans of Beck. Without being revolutionist, it's about an effective album. (February 2010)



½

Gallows - Grey Britain
In 2006, appeared in England one of the most exciting new punk hardcore bands, Gallows. Orchestra of Wolves was an excellent album, original and with various influences which brought a revival very appreciated in a genre becoming a little too commercial. For Grey Britain, the band decided to explore a different sound, closer to metal. We find again original and exciting moments, but this new record definitely doesn't have the same freshness as the first one. By its open critics of the United Kingdom, the group reminds us of the bases of the punk movement in the middle of the 1970's, most of all the Sex Pistols. Unfortunately, the impact is not at all the same today. Anthems like "Death Voices" and "The Vulture (Act II)" will undoubtedly please metal fans, but they will probably keep skeptics those who believed in the foundation of a new punk movement when they released their 1st album. Grey Britain is far from being bad, but it cannot reach our expectations that were probably too high. (July 2009)
Video: « The Vulture (Act II) »




Selena Gomez & The Scene - Kiss & Tell
The 17-year old only Selena Gomez is already experimented in television having played as an actress since her childhood. She also performed as a singer on behalf of several Disney projects. Her voice is besides one of the first things we notice on this first album because it's powerful and she can sing in any style. Another interesting aspect of Kiss & Tell is the energy we can find throughout the album. But, what is more surprising, and this as soon as at the beginning of the title-song, it's the use of some heavy rock guitars, a guitar sound I was certainly not expecting on an album by a pop singer of that age. Most of the time for this kind of product, they make arrangements in a way guitar sounds far in the background and ballads dominate completely. On this CD, even the few ballads we can hear are interesting and don't break the dynamic beat of the record. Obviously, the teen / dance / pop sound remains a priority, but rock, new wave and pop punk elements are also included. The first single, "Falling Down", is unforgettable, just like the title-track and the excellent almost techno song "Naturally". Other tracks with a very good danceable beat are sure entertainments like "More", "As a Blonde" and "I Don't Miss You at All". The album presents a great variety of genres and Selena doesn't seem to have problems at all to go from one to the other. On the contrary, her solidity at the microphone impresses very much and we only have to wish she will leave aside her career as an actress to concentrate on music. Here is one of the biggest surprises of the year! (December 2009 Featured New Artist)
Video: « Falling Down »
Universal





Gossip - Music for Men
Ten years after their modest debut in Arkansas, the indescribable trio Gossip finally reaches a large audience thanks to its first album for Columbia Records. Magnificently produced by Rick Rubin, the album presents a perfect fusion of various influences including post-punk, new wave, electronica, garage rock, dance music and much more. The music is most of the time simple and highlights well the superb voice of the versatile singer Beth Ditto. The album begins strongly with the minimalist "Dimestore Diamond" which is based on an effective bass line by Brace Paine to accompany Ditto. Thereafter, we can hear the excellent hits "Heavy Cross" and "Love Long distance", as well as the very good "8th Wonder" and "Pop Goes the World", all tracks with an effective melody on a good beat. With Music for Men, Gossip succeeds in presenting a totally creative album while being incontestably effective and energetic. It's an album which will please the fans of Blondie, the Scissor Sisters, Joan Jett, The Ting Tings and The White Stripes, as well as the nostalgic ones of the pop 1980s. An excellent album! (January 2010)
Videos: « Heavy Cross » - « Love Long Distance »





Green Day - 21st Century Breakdown
After the huge success of American Idiot in 2004, Green Day spent a lot of time on tour, so we had to be patient before being able to hear its follower. The band is finally back with its 8th studio recording, another concept album very politicized. 21st Century Breakdown is an album in 3 acts (Heroes and Cons, Charlatans and Saints and Horseshoes and Handgrenades) for a total of nearly 70 minutes which was produced by Butch Vig (Nirvana, Smashing Pumpkins, Garbage). This punk rock opera presents the adventures of a young couple, Christian and Gloria, as they experience the disappointment related to the promises of the new millennium. Musically, the band had already tried out the partition of certain songs of American Idiot in several different movements and it continues in the same direction here, even if most of the compositions remain under the 5-minute bar. In addition to their style of predilection, punk rock, the band explores 1970's rock, catchy pop songs and romantic ballads. Despite everything, the entire CD remains resolutely rock n' roll and energetic. As the group had succeeded in doing so well on their previous album, they once again present songs that can live outside the context of the concept album and remain excellent. It's the case with the first hit single "Know Your Enemy" and on different other occasions throughout the record. The band succeeds in coming back with an excellent album after the critical acclaim and commercial bomb of American Idiot. (July 2009 Featured Review)
Video: « 21 Guns »
Reprise / Warner





David Guetta - One Love
French DJ of international fame David Guetta seemed well decided with One Love to pursue his world conquest. He indeed presents his most pop album to date with a particularly accessible house style. Besides, he already reached the top of the charts almost everywhere with hit singles like "When Love Takes Over" featuring Kelly Rowland, "Sexy Bitch" with Akon, and his remix of "I Gotta Feeling" of the Black Eyed Peas, a song he produced himself for the album of the band. The other irresistible tracks should also please a large audience: "One Love" with Estelle and "Gettin' Over" with Chris Willis. These good songs are surrounded by a more standard house music which doesn't have anything exceptional. In fact, the main problem of this 55-minute album is its lack of cohesion. We have rather the feeling to hear a greatest hits collection, but on which we could hear tracks to fill it. Despite everything, the power of the hits included here is by itself worth the cost of the album. The fans of commercial house music will hear on this CD several of their favorite songs of the year. (November 2009)
Videos: « When Love Takes Over » - « Sexy Chick » (clean version of "Sexy Bitch")




Harley's War - Hardcore All-Stars (CD + DVD)
Legendary punk rocker Harley Flanagan seems to like to spread confusion. A member of Cro-Mags for many years, he entitled the first album of his Harley's War project Cro Mag in 2003. Six years later, they present a CD/DVD combo which is a kind of a compilation, but which shows exactly the same front cover. The CD presents first 12 tracks, in addition to 4 demos from 1982 and 16 live tracks recorded at the CBGB in New York City. The DVD presents a concert of 21 songs captured at the CBGB, 2 songs captured in Germany, as well as 5 tracks from a concert in Japan. Bonuses are also included: videos for the songs "Who Survived" and "Hardcore", the last days of the CBGB, as well as an interview with Flanagan. One of the elements to retain of Harley's War is certainly the fact that it features many artists from the New York hardcore scene, including members of Bad Brains, Warzone, Suicidal Tendencies, Agnostic Front, Murphy's Law and Sick Of It All. Here is thus an ideal CD/DVD unit for the biggest fans of New York hardcore punk and the CBGB. (April 2010)




Hatebreed - Hatebreed
Only 4 months after the release of a covers album, For the Lions, hardcore metal band from Connecticut Hatebreed is back with a new studio album. This 5th record for the group presents only 2 founding members: vocalist Jamey Jasta and bassist Chris Beattie. New guitarist Wayne Lozinak is added to Frank Novinec who joined Hatebreed in 2006. This self-titled album offers us a perfect mix between fast moments in the purest tradition of death metal and slower moments worthy of doom metal. We can also hear many elements of the thrash metal of the 1980s, including Anthrax which certainly influenced a song like "Hands of a Dying Man". We can almost sing "Be All, End All" on the music of Hatebreed, even if vocally the track can't be compared to it. The album starts strongly with the excellent "Become the Fuse" in addition of presenting us later the very effective "Everyone Bleeds Now" and the instrumental "Undiminished", interpreted with an extreme technical flare. I also like "Every Lasting Scar" which almost forces us to sing with the band. In bonus, we can hear a new version of their hit "Escape". With this eponymous album, Hatebreed remains in known territory, without truly revolutionizing the genre. On the other hand, we hear sufficient interesting material to satisfy the fans of the band and to seduce some new fans. (February 2010)




Mayer Hawthorne - A Strange Arrangement
Multi instrumentalist from the Detroit region, Mayer Hawthorne (aka Andrew Cohen) simply began to compose and interpret soul music for his own pleasure. Quickly, the rumour spread out and he signed a record contract. Which quickly charms in Hawthorne style, is the sound of the 1960s and 70s which gives us the feeling of hearing soul classics re-recorded. When we learn that this first album includes only original compositions, we cannot do otherwise than appreciate the creative work of this newcomer. Can be heard some influences of incomparable Al Green, Curtis Mayfield, Barry White, and The Temptations in a very effective soul sound. On A Strange Arrangement, Hawthorne presents 12 tracks including an intro for a total of only 35 minutes. Despite their simplicity, the songs included offer a rich sound, more interesting when we learn Hawthorne plays most of the instruments in addition to having done the mixing. So here's a first successful album, leaving the feeling of a future covered in gold for this talented and complete artist. (October 2009)



½

Joe Henry - Blood From Stars
Joe Henry is back with an 11th album. We could hear large variations of styles throughout his career and he takes once again a new direction with this latest CD. The heart of the album is built around blues and jazz, even if it still includes a folk sound. Piano has an important place, but also saxophone. In fact, a new talent can be heard on sax and clarinet, Levon Henry, the seventeen-year old son of Joe. On Blood From Stars, Henry presents perhaps his best compositions in career, at least his best love songs. In addition, thanks to the quality of the musicians led by guitarist Marc Ribot, and a first quality production, we can be hear a sophisticated and flawless result perfectly highlighting Henry compositions. Even if I don't know well all his work, I can assure you that this new Joe Henry record is at least in his top 3. So here's an excellent album that could make him famous to a new audience a little more focused on jazz. (October 2009)
/ Epitaph





Steve Hill & The Majestiks - The Damage Done
Guitar virtuoso Steve Hill worked in the past with some of the best rockers in Quebec including Nanette Workman, Michel Pagliaro and Eric Lapointe. He now puts together a new band of musicians, all talented, to accompany him in the studio and on stage, The Majestiks. With The Damage Done, the group offers a passably hard rock n' roll, but with obviously a touch of blues, the all time favorite style of Hill. The sound of the album is inspired at the same time by AC/DC, traditional American blues and British bluesy rock of the end of the 1960's (Cream, Jeff Beck, and so on). The 13-track album counts 7 original songs and 6 covers. Among the covers, let's note "Lost Woman" of the Yardbirds and "The Fire Down Below" of Bob Seger which comes to enclose the album. Without being of a great creativity, the CD offers good moments of particularly rough rock n' roll and blues. The album is passably energetic and emphasizes very well the musicianship of Hill and his band. (November 2009)
Bros / Impérial / SIX



½

Hot Panda - Volcano… Bloody Volcano
Hot Panda is a Canadian indie rock band which was formed in Edmonton in 2006. Largely inspired by Television and The Buzzcocks, we can especially compare them to the Talking Heads and The New Pornographers. After a first EP recorded in 2007, the group performed several concerts throughout the country before getting the attention of Mint Records which offered them a contract. So, here is their full-length debut, Volcano… Bloody Volcano. The group has a resolutely pop direction on compositions with undisputable effectiveness. A touch of new wave and of garage rock, accompanied by keyboards and brass, establish the band's sound. In spite of several possible comparisons, the group succeeds in quickly setting up its own sound. The main problem of the album is on singing. Chris Connelly acts more than he does sing and he sings flat a little too often, which can be particularly frustrating. After a moment, we are able anyway to forget it and to take it as belonging to the single style of Hot Panda. In spite of this defect, which can be inexcusable for some, this is a first album of great quality which is offered to us by this new talented band. (April 2009)



½

Islands - Vapours
The band from Montreal, Islands, is back with its 3rd album, Vapours. This new record marks also the comeback of Jamie Thompson, an absence noticed at the time of their previous album, which was filled with overproduction. With Vapours, the band returns to simple structures, effective pop songs including synthesizers of another time and beat boxes. Very good melodies make it possible for the album to take its place as an excellent recording of indie pop, a CD worthy of the indie music scene of Montreal. Only some tracks a little heavier in substance as "Shining" prevent the album from competing with the biggest acts in the genre. As a whole , Vapours is a very good record. (January 2010)



½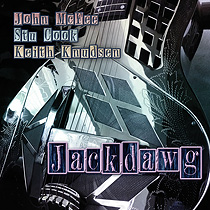 Jackdawg - Jackdawg
Jackdawg is a classic rock trio formed of singer/guitarist/keyboardist John McFee (Doobie Brothers, Clover), bass player Stu Cook (Creedence Clearwater Revival) and late drummer Keith Knudsen (Doobie Brothers). They joined their talent to compose and record 13 original songs, in addition to playing 2 covers: "Cold Night For Alligators" of Roky Erickson and the classic "Wild Night" of Van Morrison. The album was recorded in 1990 and it's finally offered to us on CD, 4 years after the death of Knudsen. The group remains in a rather classic rock style connected to American roots, with unquestionable influences of the groups which made them famous, but also integrating sounds and influences a little more modern. Even if the album was recorded nearly 20 years ago, its quality is great and it's still pleasant to listen to it today. Without revolutionizing anything, this eponymous CD constitutes a perfect album for the fans of American rock of the Sixties and the Seventies remaining nostalgic of that era. (March 2009)



½

Michael Jackson - Michael Jackson's This Is It
At first, This Is It was supposed to mark the comeback on stage of the king of pop in 2009, but his tragic death on June 25 changed the plans. The requests became numerous to see the last rehearsals and a documentary was then created. This double album presents the music of the documentary. The first CD offers 16 tracks in the order of appearance in the film. For the 2nd CD, it contains only 4 tracks: demo versions nevertheless interesting of "She's Out of My Life", "Wanna Be Startin' Somethin'" and "Beat It", as well as a poem, "Planet Earth". The first disc includes several of his greatest hits and some songs a little less popular of his repertory. We also find a new recording, "This Is It", which in fact had been written in the 1980s with Paul Anka and was only released under the title "I Never Heard" by Safire in 1990. Presented in 2 versions including one with an orchestra, the song seems unfinished and moreover, it's not very good. The only interest it presents is thus the fact of having been the last song recorded by Michael Jackson. For the remainder, this soundtrack presents little interest because several compilations making a much better portrait of Jackson have been already issued in the past. Michael Jackson's This Is It is exclusively for his hardcore fans and for the biggest fans of the documentary of the same title. (December 2009)


½
Michael Jackson - The Remix Suite
After Michael Jackson's death in June 2009, the moment was perfect to put out on the shelves all the new material we could find about him. One of the first of these posthumous products is The Remix Suite album. This is a CD regrouping tracks from his debut, as well as songs recorded by the Jackson 5. The 12 tracks presented were reworked by current producers, just to give a modern sound to these Motown hits. We thus find names like The Neptunes, David Morales and Akon who try to give gloss to these classics. Unfortunately, the exercise proves very often that it's futile and useless. Sometimes, major changes to the original music structures even break the feeling the compositions could communicate at the time. It's true that the remix do an update of the music of Jackson and his brothers, but there is no real interest. (May 2010)



Jamie.T - Kings & Queens
London's own Jamie Treays is offering his 2nd album. He gives us an eclectic mix of hip hop, indie rock and pop which can be compared with The Streets and Gorillaz, with certainly an influence of Dizzee Rascal and The Clash. In the tread of his first album in 2007, he had a phase of folk American music and wrote several acoustic tracks in the Bob Dylan genre. Almost all of these compositions were rejected for Kings & Queens, that Jamie considers in fact like his 3rd album, even if the 2nd one was never released. Jamie takes maturity on this one, but he preserves his creative madness of the debut. On the other hand, doubt remains if it's completely original or if it's rather simply a pastiche of The Streets, which was in the music industry a long time before him. In spite of the doubts, Kings & Queens presents good moments. (June 2010)
Videos: « Sticks 'N' Stones » - « Chaka Demus »




Jets Overhead - No Nations
Jets Overhead is a band from Victoria, British Colombia which was formed in 2002. It plays an alternative pop rock sound and shoegaze most of the time accessible thanks to excellent melodies. Male and female voices of Adam Kittridge and Antonia Freybe-Smith amalgamate perfectly for a really interesting result. The album contains some very interesting tracks in opening with "I Should Be Born", "Heading For Nowhere" and "Weathervanes (In the Way)". But, we also find pieces much less creative which seem borrowed from other artists of the genre. In spite of its lacks of creativity, No Nations offers a pleasant and well interpreted sound which will certainly succeed in pleasing some persons. (July 2010)
Video: « Heading For Nowhere »
Microgroove / Warner




Booker T. Jones - Potato Hole
Booker T. Jones, better known for his work with the MGs in the 1960s (Booker T. and the MGs), offers us his first solo album in 20 years. Accompanied by Drive By Truckers and Neil Young, the specialist of Hammond B3 organ, who is now 64 years old, presents an album of 10 tracks including 3 covers: Outkast's "Hey Ya", "Get Behind the Mule" of Tom Waits and "Space City" of Drive By Truckers themselves. Completely instrumental, the album offers a mixture of rock, funk and R&B. Booker T. not only plays organ, but also acoustic and electric guitar. In fact, we can hear so many guitars on this, especially with the excellent play of Neil Young, that we have more the feeling to listen to a guitar album instead of an organ record, the organ becoming often only an addition to the sound. Potato Hole is an excellent CD to create a particular atmosphere and, with its 44 minutes, it's a real pleasure to listen to it from the beginning to the end. (June 2009)



½

Norah Jones - The Fall
A little more than 2 years ago, at the moment of the release of Not Too Late, I concluded my review of the album by saying that it was a transition album and that the next one could really well be her best in career. Was I right? I can already say I was, because my clairvoyance talents are confirmed when I'm listening to The Fall, the 4th album of the young career of Norah Jones. Seen at her debut as a refreshing pianist of standard jazz, she moved forward towards composition and put piano aside little by little to rather present a guitar based sound to accompany her. For the first time on The Fall, we can discover the very successful result of this musical transformation, perhaps partly thanks to the solid production of Jacquire King (Modest Mouse, Kings Of Leon). Norah continues despite everything to offer soft introspective songs, but she succeeds more than ever in creating a complete and coherent album of an excellent contemporary folk music based on her lyrics and her voice. The album starts strongly with the excellent pop track "Chasing Pirates". Thereafter, we can find 12 other songs which are marvelously linked together for a total of 46 minutes. The album practically doesn't count any weak or uninteresting moments, which makes not only her best in career, but also one of the best albums of the year. A version of the album includes a bonus CD presenting a 6-track performance recorded live at the Living Room in New York City. Among the tracks offered, we can hear the excellent "It's Gonna Be", which is also one of my favorite songs of the album. (January 2010 Featured Review)





Oliver Jones & Hank Jones - Pleased to Meet You
When two icons like Montrealer Oliver Jones and American Hank Jones meet, the result can only be brilliant. The two giants of jazz join their pianos for the first time on an album, for the greatest pleasure of their fans. At the moment when they started to discuss the project, their colleague and friend Oscar Peterson passed out. This CD thus took a slightly different direction, becoming to some extent a tribute to that Montreal's legend of jazz. They interpret besides 2 of his compositions, "Blues For Big Scotia" and "Cakewalk". Oliver presents also a new composition to honor his mentor and friend, the touching "I Remember OP". On the first 3 tracks among the 11 offered, the pianists are accompanied by a rhythm section: Brandi Disterheft on bass and Jim Doxas on drums. For the other titles, they're all played only on piano. We can find especially duets between the two fellows, but Hank offers anyway 2 solo tracks, "Monk's Mood" and "Lonely Woman". This exceptional meeting between the 2 legends of jazz constitutes a unique and historic moment which you won't want to have missed. (March 2010)
Justin Time / EMI /
SIX



½

Alicia Keys - The Element of Freedom
With 3 very good albums, Alicia Keys established herself as one of the most talented soul / R&B singers of her generation. On the contrary to many others, she writes her songs herself with an incredible confidence, in addition to playing of several instruments. The release of a new record on behalf of Alicia Keys thus necessarily becomes a unique event and it's impossible to miss it. The singer is at her best when she interprets softly intimate ballads, because she has the talent to make them seem imposing. It's primarily what we can find on The Element of Freedom, a 4th album of great class for this great lady of contemporary R&B music. The first 3 tracks (the hit "Love Is Blind", "Doesn't Mean Anything" and "Try Sleeping with a Broken Heart") are particularly successful with unforgettable melodies and a foreground production which get this perfect fusion between subtlety and magnificence. "That's How Strong My Love Is" is absolutely sublime, all in softness. Alicia allows herself to leave a little her vocal register on "Love Is My Disease" presenting a voice a little more cracking. She also presents a duet with Beyoncé on "Put It in a Love Song", the most danceable moment of the CD. Some tracks well distributed throughout the album may leave you indifferent, but the way in which the ensemble finishes with the excellent "Empire State of Mind (Part II) Broken Down" will leave you only good memories of the record and you will have the desire for starting it again. Besides, we can find another version of this song on the most recent release by Jay-Z, The Blueprint 3. With The Element of Freedom, perhaps Alicia Keys doesn't present her best album, but she succeeds anyway in offering a record which will make her advance to the next level of her career. (April 2010 Featured Review)
Videos: « Doesn't Mean Anything » - « Try Sleeping with a Broken Heart »
/
Sony



½

Kittie - In the Black
The Ontarian female quartet presents its 5th album. After its most commercial record 2 years earlier, here is that Kittie dares a little more on this new opus with more complex structures. In the Black is undoubtedly their heaviest album to date, drawing briskly in the riffs of Metallica and accompanying the whole by a guttural voice which alternates with good vocal melodies. They enjoy presenting us the band like the only entirely female metal band and we have to admit that the girls don't have anything to envy the male groups of the same category (Slipknot, Mudvayne, Static-X). Energetic beats, heavy riffs and powerful melodies do of this band one of the most accomplished ones of its generation. The compositions aren't always of first quality, but which band in the genre can be praised in 2009-2010 to bring something really new? Kittie presents a very good metal album… (March 2010)
Video: « Cut Throat »



½

Ko - Let's Blaze
Ko Kapches had a difficult childhood in the Canadian metropolis of Toronto. Now rehabilitated from his many demons, he gives us an urban folk sound in which he sings and raps according to the atmosphere of the moment. His style is to some extent a crossing between Everlast, Badly Drawn Boy, Unkle Kracker and Kid Rock. The overall sound is mostly organic with an acoustic guitar which accompanies constantly his mature voice. Let's Blaze is a personal album in which Ko doesn't hesitate at all to reveal his problems and bad moves of the past. The slow or mid-tempo beats make it possible to appreciate the lyrics which are really at the center of this album which has good creative qualities. (April 2010)
Video: « Capable »
Castle Hill / Warner




Lady & Bird - La Ballade of Lady & Bird
Lady & Bird is a side project by Israeli singer Keren Year Zeidel and Icelandic musician Bardi Johansson, member of Bang Gang, who worked for cinema and television. On June 5, 2008, they performed in the closure of the Artfests Festival of Reykjavik accompanied by an orchestra of 80 musicians, The Iceland Symphony Orchestra, directed by Daniel Kawka. Their success was such that the director of the festival asked them for a new creation in 2010. The musical program of the concert includes compositions by the duet, as well as tracks of their respective repertories rearranged by Thorvaldur Bjarni Thorvaldsson. Following the recording of the concert, the duet produced this album whose scale goes well beyond the simple live album. It's rather about an imposing production which doesn't have anything to envy the best studio albums with a full orchestra. This is a record with a quite particular atmosphere Lady & Bird is giving us here, an album all in softness exploring all the subtleties between classical music and contemporary music. (March 2010)
EMI /
SIX



½

Lamb Of God - Wrath
The death metal band from Virginia is back with a new album. This old black metal act formerly known as Burn The Priest is now converted to Christianity, but was remaining quite as aggressive until now. On the other hand, with Wrath the band somewhat forsakes its style of predilection to experiment a little more in the zones of Californian thrash metal. Unfortunately, besides some catchy riffs, nothing really deserves the comparison with the sound of the Bay of San Francisco. With this new album, Lamb Of God is melted more than ever with the mass of the American death metal bands, not presenting too much interest. (July 2009)


½

Julie Lamontagne Trio - Now What
This remarkable jazz pianist is finally back with her 2nd album following Facing the Truth issued in 2005. She's accompanied once again by her faithful collaborators Dave Watts (acoustic bass) and Richard Irwin (drums). Moreover, she asked for the services of saxophone New York virtuoso Donny McCaslin. The talented composer presents 8 original tracks for a total of 60 minutes. The album is obviously entirely instrumental and it offers to us a very soft jazz sound, perfect for a very cordial environment. This is a mature album, a record giving a better position to Julie Lamontagne among the greatest names of contemporary jazz. (July 2009)
Justin Time /
EMI
/ SIX



½

LCD Soundsystem - 45:33 Remixes
James Murphy (the man behind LCD Soundsystem) obtained a contract with Nike in 2006 for which he wrote "45:33", a track of almost 46 minutes. Available exclusively on iTunes at first, it was finally presented on CD in November 2007, it was divided into 6 parts and it was supplemented by 3 other tracks. Two years later, here are remixed versions of "45:33" by Runaway, Prince Language, Prins Thomas, Theo Parrish, Trus' Me, Padded Cell, Pilooski and Riley Reinhold. The most successful ones among these 8 versions are undoubtedly the first 4 ones, including the remix of Prins Thomas which is the most energetic, in spite of its 13 minutes. At the end, there is very little interest to own such new versions, unless you were a fanatic of the original version. (April 2010)




Leathermouth - XO
Leathermouth is a parallel project for My Chemical Romance's rhythm guitarist, Frank Iero, who takes here the microphone accompanied by his friend guitarist from New Jersey Rob Hughes. Helped by other musicians, they offer us a hardcore punk sound particularly aggressive and liberating. We feel that they wanted to really get out of their frustrations towards society and the world arround them. We can hear influences of Black Flag, but the comparisons stop there considering the level of aggressiveness we can find here. Very few hardcore bands succeed in going that far in their anger which seems very often not real. With Leathermouth, we almost receive Iero's spittles through the speakers when he launches all his dislike. Here is finally a true effective album of hardcore. XO is a quite great discovery which will make you have 24 minutes of total liberation. (June 2009 Featured New Artist)
Video: « Bodysnatchers 4 Ever »



½

Bryan Lee - My Lady Don't Love My Lady
Legendary figure of Bourbon Street in New Orleans, the blind bluesman Bryan Lee presents perhaps his best album in career. For the occasion, he can count on his faithful collaborator Kenny Wayne Shepherd who comes to play guitar with Lee on "Let Me Up I've Had Enough". We can also hear another legendary character on "Early in the Morning", the famous Buddy Guy. For the production, Lee gives it to Duke Robillard, nothing less, with which he already had worked before. So, everything is in place for a blues album of great scale. Lee revisits several classics of blues, in addition to presenting a few original pieces. He has a single soul voice and his guitar playing remains more precise than ever. The album contains 12 titles which will make you travel in the blues universe and will make you think about good moments of the past. So, here is a very solid album which will make the delight of blues fans. (July 2010)
Justin Time / EMI /
SIX



½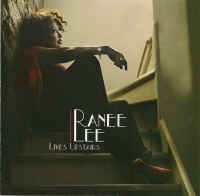 Ranee Lee - Lives Upstairs
Born in Brooklyn, New York, Ranee Lee spent the last 35 years in Montreal becoming one of the most respected jazz singers in Canada. On November 26 and 27, 2007, she offered an excellent performance at Upstairs jazz club in Montreal, accompanied by her husband Richard Ring on guitar, Morgan Moore on bass, John Sadowy on piano and Dave Laing on drums. There are 10 songs from these 2 shows we can hear on this for 62 minutes. She interprets obviously great jazz standards (by artists like Miles Davis, George Gershwin and Johnny Mercer), but she also offers unique interpretations of "Fire and Rain" of James Taylor and "A Crooked Road" of Pat Metheny. She also offers a personal blues composition, "The Storm". For the neophytes, here is an excellent way of discovering an exceptional singer when she is at her best. For her hardcore fans, Lives Upstairs is a gift which they will undoubtedly appreciate. (June 2009)
Justin Time /
EMI
/ SIX





Sébastien Lefebvre - You Are Here / Vous êtes ici
In his few spare times as a member of the pop punk band Simple Plan, guitarist Sébastien Lefebvre writes and records music. He offers us here a first solo EP, a record which is likely to passably surprise the fans of his band. Lefebvre presents 7 French and English songs, all interpreted only with an acoustic guitar. The sound of the unit is thus quite different from what we are accustomed to hear from him. You Are Here / Vous êtes ici borrows a tendency indeed much more folk, in spite of quite contemporary influences. The CD presents a beautiful evolution, all in softness, and its main default is in fact to be too short. But, we can regard this first release as a test to see the interest of the public towards a possible full-length album. Let's bet that it will come rather quickly, as soon as Simple Plan will take a sufficiently long break. (February 2010)



½

Left Alone - Left Alone
After 2 excellent albums in 2005 and 2006, the So-Cal punk act Left Alone is back with an eponymous album. Elvis Cortez was well determined to present his most solid product in career and perhaps he took a little bit too much time to think about it. Left Alone belongs to these bands with an instantaneous effectiveness, right to your face, and it's this naivety which made them so interesting on the first 2 recordings of the group. You shouldn't be mistaken: the group still offers tracks of punk and ska with an unquestionable impact, but the unit seems a little too much calculated. The first single, "3 Bottles of Wine", is certainly one of their worst compositions to date and moments like that automatically make us go back to the listening of their previous albums. Because of the impressive debut of the band, this self-titled album by Left Alone is frankly disappointing. (July 2009)




Jason Lytle - Yours Truly, the Commuter
Jason Lytle was initially known as the singer of Grandaddy for many years. He now offers us his very first album, Yours Truly, the Commuter, even if the last Grandaddy album had been completed by Lytle alone following the split-up of the band. Thereafter, he moved to Montana and impregnated of the culture of the region to create this new record. We thus find a melodic folk rock sound of a great effectiveness. What impresses in the beginning, it's the perfect fusion between electronics and acoustic instruments. We can partly compare him with Elliott Smith and Matthew Sweet, with unquestionable influences of Jeff Buckley. On Yours Truly, the Commuter, Lytle offers us a happy mixture between the influences of his native California and those of Montana countryside. Here is an album which is particularly pleasant to listen. (July 2009 Featured New Artist)



½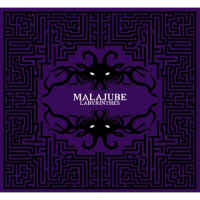 Malajube - Labyrinthes
The title of this 3rd album by the indie rock band from Quebec Malajube is much indicated. After 2 records with a rock sound having a kind of uniformity, here is that the band takes various turns, trying out several music structures. This experimentation causes various changes of beats, sometimes even inside a single track. We can hear some influences of progressive rock, to largely enrich the music of the band (however already very rich). In spite of this unquestionable evolution, the group shouldn't take its fans by surprise, because their signature sound is still quite present with very good harmonies and the music magnificently placed ahead of the vocals. The Americans who were seduced by Trompe l'œil will find again all the elements which interested them and should still listen to these French Canadians even if they sing only in French. In any event, the lyrics are really relegated to the back of the music for this group which is putting all its attention in composing great quality music. Labyrinthes undoubtedly doesn't contain instantaneous hits like the previous album and some good listens are necessary to really start appreciating it. Except that once this effort is made, you will discover a first quality album, worthy of the greatest bands in the world. (March 2009)
Video: « Porté disparu »





Gucci Mane - The State vs Radric Davis
The rapper from Alabama Gucci Mane (Radric Davis of his real name) had ups and downs at his debut in 2005. He released his first album and obtained his first hit single with "Icy". On the other hand, he was also accused of murder. For this album issued in December 2009, Mane puts everything together and he's surrounded by a heap of collaborators, as much for the production than for the vocals. The result is probably his most accomplished album to date. He obviously makes a return on his tumultuous past, but while concluding that he must look ahead. Musically, he once again presents what Southern rap can produce best, but by integrating somewhat different elements, of which the intro "Classical" which is introducing classical singing into gangsta rap. "Lemonade" includes also a choral of children, another element offering an interesting contrast with his attitude of bad guy. With 20 tracks adding up 74 minutes, this album of Gucci Mane is extremely complete. In spite of the creativity of the album, its main negative point is to present several gangsta rap stereotypes including: spoken interludes without which we would do easily and the repeating of his name song after song. If you don't have any problems with this kind of stereotypes, you will certainly appreciate this CD of great quality. (July 2010)
Videos: « Wasted » (featuring Plies) – « Spotlight » (featuring Usher) – « Lemonade »



½

Harry Manx - Bread and Buddha
Canadian of adoption Harry Manx always succeeded in creating a perfect link between American blues and music from the East, particularly Indian music. Bread and Buddha constitutes his first studio album in 5 years. It presents 10 blues and folk songs with once again Indian influences. On the other hand, he leaves aside a little bit his famous Mohan Veena, a 20-string guitar/sitar which became his trademark. We can anyway hear it on some occasions including the final instrumental track, "The Unspoken Quest", which is presenting to some extent a form of dialogue between the voice of Canadian singer Samidha Joglekar and his Mohan Veena. As he did before, Manx covers some songs in his own way. It's the case for "Humble Me" which Kevin Breit wrote for Norah Jones, "Moon Goin' Down" of Charley Patton and "Long Black Veil", interpreted by various artists throughout the years including Johnny Cash. It's interesting to note the participation of female singer Genevieve Jodoin on 2 songs ("Love is the Fire" and "Humble Me") and guitarist Simon Godin ("Love is the Fire"), two musicians he met when he participated to the Quebec TV show Belle & Bum. Manx gives us a particularly solid record, an album which his fans will like undoubtedly. (July 2010)
SIX



½

Amanda Martinez - Amor
Amanda Martinez was born in Canada from a Mexican father and a South-African mother. She presents her 2nd album, a record in Spanish including 12 tracks of which 8 were written by her and her band in her apartment of downtown Toronto. Among the most interesting original compositions, let's note "Gitana", which begins the album strongly, "Tomalo", which shows the Cuban influences of the group, as well as "Lupe's Song", in memory of the late Lupe Rodriguez. Among the covers worthy to mention, we find "Alcoba Azul", sung by Lila Downs on the soundtrack of Frida, as well as the classic of Tomas Mendez Sosa, "Cucurrucucu Paloma", which comes to conclude the CD carefully. The album was produced by George Seara (Holly Cole, Sting, Herbie Hancock). Amanda offers a latin jazz of a great effectiveness which travels magnificently well between dancing tracks and love songs. Her soft voice will seduce you for sure and the charm is immediately guaranteed. Amor is a sunny album you have to discover… (June 2010)



½

Paul McCartney - Good Evening New York City
On the contrary to several other live albums by Paul McCartney which presented the best moments of a tour, Good Evening New York City was a single concert in the summer of 2009 for the inauguration of the Citi Field in New York City, which replaces now the Shea Stadium where The Beatles performed in 1965. The main disadvantage of this double live album is that it's very similar to Back in the US that McCartney presented only 7 years before. On the other hand, all the greatest hits are here, as much his hits with The Beatles than in solo. We find 2 pleasant surprises in "Mrs. Vanderbilt" and "I'm Down", without forgetting the presence of Billy Joel on "I Saw Her Standing There". The quality of recording is irreproachable and we hear sufficiently the crowd to have somewhat a feeling of the environment of the concert. Without being a necessary album, it's effective, even if it's completely useless for those who bought his previous live album. (June 2010)




Mika - The Boy Who Knew Too Much
After a debut album filled with huge radio hits, pop singer Mika is back with The Boy Who Knew Too Much. The album begins again strongly with the unforgettable hit single "We Are Golden", followed by the excellent "Blame It on the Girls" and "Rain". We can hear once again very catchy and sunny melodies on disco pop beats with influences of Elton John, the Bee Gees and the Scissor Sisters. But, on which Mika improves largely, it's that he succeeds in creating a true cohesive album, with less pop pastiches than on his previous record. He seems to have really discovered his sound and he's able to present it in a coherent unit, while remaining pleasant and easy to listen. His craziness and his joy in life can still be heard in most of the songs. Ballads are not necessarily his trademark, but he succeeds in offering us a solid song with the collaboration of female singer Imogen Heap, "By the Time". Mika is successful with the 2nd album test and, thanks to his great talent to write unforgettable melodies, he's likely to belong to the music industry for several years. (November 2009)
Videos: « We Are Golden » - « Blame It on the Girls » - « Rain »



½

Misstress Barbara - I'm No Human
Misstress Barbara gave us an album of great quality in 2006 with Come With Me…, an album which brought a side a little softer to her very danceable techno sound. With I'm No Human, the DJ of international reputation crosses another big step in her career. For the first time, she composes 10 of the 11 tracks of the record, in addition to singing throughout the album. Musically, it remains in the techno house style for most of the tracks of the CD, but it explores also ambient electro on certain occasions (the instrumental "Ouais", "Etna", and so on). My favorite one remains however the energetic "Four on the Floor", a techno/power pop song containing also influences of rock. The Montrealer of Sicilian origins offers us a dance cover for the track "Dance Me to the End of Love" of Leonard Cohen, a surprising and pleasant moment of the album. Barbara surrounds herself by several collaborators for this record aiming a larger audience than in the past. We can obviously hear Sam Roberts on the hit "I'm Running", which we can hear in 2 versions, standard and radio mix. We can also hear Brazilian Girls on "Talk to Me", as well as Bjorn Yttling (of Peter Bjorn & John) on the excellent "Is It Ok". We discover a beautiful evolution throughout the CD with energetic and softer moments. The compositions are not necessarily perfection and her voice is shy, but I'm No Human remains anyway an album that is pleasant to listen to from the beginning to the end. Another beautiful step ahead for this woman of great talent! (July 2009)
Video: « I'm Running »



½

Moby - Wait For Me
One year after he offered us a danceable album that was perfect for the clubs (despite some more ambient songs), Moby is coming back with an intimate CD. Fully recorded at home with old equipment, he wanted to produce an old sound, far from the often overproduced modern music. The result is rather successful, even if many experiments will not necessarily be pleasant to all. Sometimes it may seem somewhat depressing to you, but other tracks have a slightly lighter direction like the instrumental "Slow Light". In different occasions we can recognize the style of synthesizers he made famous with his Play album in 1999. We even find a song that would fit perfectly on that album, "Study War". With Wait For Me, Moby wanted before everything else to reward himself regardless of the opinion of people or critics. In that sense, he perfectly won his bet to offer a different album which certainly provided him a great satisfaction during the creation process. (September 2009)



½

Modest Mouse - No One's First, and You're Next
No One's First, and You're Next is an EP gathering tracks rejected from the recording sessions of the last 2 albums by Modest Mouse. These songs appeared on limited editions 7-inch records. On the other hand, we can hear these songs in a re-recorded version, even if the sound remains rather rough. By listening to the 8 songs, we realize quickly that it would have been difficult to include these on the last 2 albums of the band because they fit more easily in the underground genre of their early years. The unit misses cohesion, in spite of good tracks, the best being possibly "King Rat" which appeared as a bonus song on We Were Dead Before the Ship Even Sank, their last LP released in 2007. This EP is most of all useful to have their fans wait patiently for a next full-length album by Modest Mouse. (November 2009)
Videos: « King Rat » - « Satellite Skin »




Bob Mould - Life and Times
The year 2009 marks a couple important anniversaries for Bob Mould. 30 years ago, his first band, Hüsker Dü, made its on-stage debut. Then, 20 years ago, Mould released his debut solo full-length, the critically acclaimed Workbook. In 2008, he had presented the excellent District Line, one of the best albums of the year. It's already time for a new album, Life and Times, a CD recorded by himself, except for drums that were played by Jon Wurster (Superchunk). The album contains 10 tracks for a total hardly exceeding 36 minutes. Sometimes electric and sometimes acoustic, it proposes extremely hooky and effective melodies as only Bob Mould can write some. He perhaps offers here his solo album which is approaching the most what he made with Sugar in unforgettable pop rock melodies and a contagious energy. In spite of its title, Life and Times is not an autobiography, even if he works on a real autobiography which will hit the stores in 2010. Without being as magnificent as the previous album, Life and Times is once again an excellent record on behalf of Bob Mould. (June 2009)



½

David Murray and The Gwo Ka Masters - The Devil Tried To Kill Me
Jazz saxophonist David Murray joins Gwo Ka Masters again, after the dithyrambic reviews received for the album Gwotet in 2004. Their African percussions marry perfectly with the music of Murray. The Devil Tried To Kill Me also represents the 3rd album of Murray plunging in the culture of the island of the Guadeloupe, an adventure started in 1996. To supplement the portrait, two artists of reputation come to lend their voices to some songs of the album: Taj Mahal and Sista Kee. The album contains six tracks and we can find in bonus a radio version of the songs "Africa" and "Southern Skies". The sound of the album is often funky, with a unique heat and a beat typical to the Caribbean. It's an interesting record for any jazz fan, without however having the potential to make history. (September 2010)
Justin Time / EMI / SIX




Muse - The Resistance
A word will be used to define this 5th album by British band Muse: extravagance. After having offered their best album in career 3 years ago with Black Holes and Revelations, as much musically than commercially, the group goes further in orchestrations, progressive rock experiments and contrasts. On The Resistance, Muse goes indeed from incredible guitar solos on complex orchestrations, to a very soft classical piano, sometimes even inside the same song ("United States of Eurasia", and so on). The opening track, the excellent hit single "Uprising", makes the link with the previous album in the style of "Supermassive Black Hole" which had been appreciated so much by the fans. The title-song presents a superb progression, starting almost religious, before the drums and the piano are added, then that it's transformed into a more typical energetic rock song for Muse. "Undisclosed Desires" contains electronic elements recalling Depeche Mode, whereas "United States of Eurasia (+ Collateral Damage)" brings us back directly to Queen in the period of "Bohemian Rhapsody". In fact, Queen seems to represent an influence more important than ever for Matthew Bellamy who is inspired by them as much for the voice, than for the guitar, the piano and the orchestrations. "Guiding Light" is another song of quality which brings us this time in the universe of Radiohead, one of the first influences for the band. Finally, the album encloses in a colossal way with a symphony in 3 parts, "Exogenesis". With The Resistance, Muse proves that it's better than whoever when it's time to build complex and larger than life structures. For many other artists, I could have said that they had gone too far and that it would have been better to remain in simplicity. But, not for Muse: bigger they go, better they are! (November 2009 Featured Review)
Video: « Uprising »





N.A.S.A. - The Spirit of Apollo
N.A.S.A. is a creative collaboration between two old friends, American Sam Spiegel (Squeak E. Clean) and Brazilian Ze Gonzales (DJ Zegon), who are surrounded here by many friends and well known artists including David Byrne, Method Man, John Frusciante, KRS-One, Karen O, Ol' Dirty Bastard, Tom Waits, Kanye West, George Clinton and many others. Their music is based on Brazilian funk, but from there, it doesn't have any more frontiers. The duo lets itself go completely in an incomparable hip hop creativity integrating also soul, R&B, rock, jazz, and so on, the main issue of the album being that it goes a little too much in any directions with this mixture of guest artists. We have the feeling to hear a musical joining of various ideas, with a little too many people to interpret them, as if they had wanted to include everything on the same album. It definitely misses a guiding line to which we could hang up, to avoid the dizzy feeling which is invading us quickly after a few tracks. Unfortunately, it breaks the magic of the creativity we can largely hear on this album. A tightening of all these ideas on a forthcoming album could give a really impressive result. (May 2009)
Anti- /
Epitaph




Willie Nelson - American Classic
In 1978, this American country outlaw was shaking the music industry by releasing a jazz album with popular standards, Stardust. That album would become his most successful one, his best-selling one and the album winning the most awards of his career. Thirty years later, Willie Nelson repeats the adventure with American Classic, the logical follow-up to Stardust. It includes 12 classics including "Fly Me to the Moon" and "Always on my Mind". In addition, Nelson sings in duo with 2 superstars of contemporary Jazz: Diana Krall on "If I Had You" and Norah Jones on "Baby, It's Cold Outside". For the occasion, Nelson changes his usual veteran band for talented jazz musicians: Joe Sample on piano, Christian McBride on bass and Lewis Nash on drums. This intimate jazz universe shows a different color for the talented Willie Nelson as an interpreter, and his voice remains extremely strong despite his 66 years of age. Here is a particularly interesting album for any fan of jazz. (September 2009)



½

New Boyz - Skinny Jeanz and a Mic
Ben J and Legacy met in high school in the suburbs of Los Angeles. Quickly named the new teenagers of hip hop, they created for themselves a reputation on MySpace with the first single, "Colorz". Thereafter, "You're a Jerk" became a hit as much on the hip hop scene than on the pop charts. Everything was then in place for the New Boyz to present a first album, including obviously these 2 tracks. Skinny Jeanz and a Mic was thus offered in the fall of 2009. The duet presents hip hop on a base of electronic beats which could be really interesting. Unfortunately, several similar songs create not only uniformity on the album, but monotony. On the other hand, the hits mentioned previously, as well as "Bunz", a kind of tribute to Sir Mix-A-Lot, break the overall beat and bring sufficient variations to the album to make it interesting. Without being a hip hop album of first quality, this record by the New Boys succeeds in creating an interest around the young duet which will be checked out closely in the future. (May 2010)
Videos: « You're a Jerk » - « Dot Com » - « So Dope » - « Tie Me Down (feat. Ray J) »




New Found Glory - Not Without a Fight
The pop punk band from Florida, New Found Glory, is back with its 7th album in a 12-year career. The group, which is now a part of Epitaph Records, doesn't seem to get tired, even if the guys can be regarded as veterans of the genre. In spite of the huge number of young pop punk groups which appeared through the last years, New Found Glory still succeeds in dissociating from the others by its experience. The band takes again a new breath thanks to producer Mark Hoppus (Blink 182, Motion City Soundtrack), and singer Jordan Pundik who sings better than ever. Without being memorable, the first single, "Listen To Your Friends", is effective, just like the remainder of the CD which presents a good mixture of experiment and teen energy. Not Without a Fight certainly doesn't revolutionize the genre, but it perhaps represents the best that pop punk can still offer in 2009. (May 2009)
Video: « Listen To Your Friends »




Nirvana - Live at Reading
On August 30, 1992, Nirvana gave an incomparable performance at the Reading Festival. The group was then at the top of its career and had an incredible energy on stage. It's this concert we can find here in his entirety: 24 tracks for a total of 78 minutes and presenting the best of this important band of the 1990s and in the history of rock. Even if the voice of Kurt Cobain presents weaknesses in "Breed" in opening of the concert, he's better after that, even if he has sometimes distortion in the voice, but it's a part of his charm anyway. At the beginning of "Sliver", he cannot find the right note, but he laughs about it, quite simply. Musically, the group was never as effective and coherent. The songs are well connected together with a disconcerting naturalness and the pleasure of playing together seems present throughout the concert. So, here is the ultimate recording by Nirvana, the one the fans were impatiently waiting for since such a long time. This is possibly one of the best live recordings in the history of rock. A DVD is also available, which is certainly even more interesting. (April 2010)




½

Emily Osment - All the Right Wrongs
Emily Osment began an actress career as soon as at the age of 7 when she played in the 1999 film The Secret Life of Girls. After that, she performed in various movies, as well as in the Hannah Montana series. She made her debut as a singer in 2007 with Billy Ray Cyrus, before meeting members of Eve 6 and Plain White T's. These meetings will have enabled her to give a rock n' roll turn to her young career of singer and she presents here her first recordings in the genre on this 6-track EP. We can hear energy on All the Right Wrongs, but we feel it's a little too inspired by other female pop rockers of today, like Avril Lavigne and Katy Perry. Emily presents anyway a powerful and rich voice for her 17 years old, but the compositions without creativity and with overproduction make most of them rather banal songs. The first single, "All the Way Up", is a typical teen pop song and shows some energy, but it's necessary to wait for the 5th track to hear a really interesting potential with "You Are the Only One". She will have to be definitely surrounded by better songwriters in the future to succeed in being different from all the other ones. (November 2009)
Video: « All the Way Up »


½

Os Mutantes - Haih… or Amortecedor…
Os Mutantes is a Brazilian band which was active in the 1960s, in the middle of the Tropicalia movement along with Gilberto Gil and Caetano Veloso. The group with a psychedelic style disappeared slowly during the 1970s before separating officially in 1978. Os Mutantes remained a major influence for several contemporary artists including Flaming Lips, David Byrne, Devendra Banhart, Kurt Cobain and Beck. More than 30 years after their separation, this is their studio comeback thanks to the Anti label. Unfortunately, two thirds of the original trio (Rita Lee and Arnaldo Batista) are absent from this new version which is leaded only by Sergio Dias, the main songwriter. On this new album, the group includes 7 members, who make an update of the traditional Tropicalia sound in a mixture of psychedelic rock, samba and bossa nova. This fusion of Latin and North-American influences, of music of the 1960s and of modern music, creates a unique sound. The band succeeds in offering us refreshing compositions even if the experimentation is much less present than 40 years ago. This new album has at least the advantage of making a new generation of original and varied music fans to discover Os Mutantes. (December 2009)



½

Our Lady Peace - Burn Burn
Canadian band Our Lady Peace was carrying its post-grunge sound for the last 15 years already, even if they had more lows than highs. We have to mention that in 2009 the post-grunge sound is somewhat out of date. With this album, the band is evolving a little more to an adult alternative rock sound. The album begins with an effective pop song, "All You Did Was Save My Life", the first single from Burn Burn. However, the group becomes quickly less interesting thereafter with not too catchy melodies in tracks without energy and creativity. Since its good debut in the mid 1990s, Our Lady Peace has continued to lose fans and it will certainly still be the case here. Since Spiritual Machines, released in 2000, the band seems to have lost any inspiration and is unable to offer fun and energetic songs as in its debut. It's unfortunate, but the drought continues with Burn Burn... (September 2009)


½

Papa Roach - Metamorphosis
Even if the group was able to catch the attention on the metal scene at the beginning of the new millenium, Papa Roach has had big problems to remain creative for the last few years. The Californian band comes back now with Metamorphosis which presents them with a new energy on front cover and with a look which is reminding us of Los Angeles hard rock of the Eighties. Unfortunately, this energy is not transposed on the CD which presents several dull and without personality compositions once again. However the comeback of producer Jay Baumgardner (who worked with them on the Infest album released in 2000) should have given again a little punch to this group which really needs it. But not! Hardly arrived at half of the disc, we start to say to ourselves that the cover artwork is straightforwardly false representation. It's clearly not with the tracks on this new album that they will be able to entertain the crowd on tour. The most interesting moments: "Live This Down", "Into the Light" and "Change Or Die". (May 2009)
Video: « Hollywood Whore »
DGC / Interscope / Universal


½

Sean Paul - Imperial Blaze
Jamaican dancehall superstar Sean Paul is back with his 4th album, Imperial Blaze. After the global success of Dutty Rock in 2002 which got sales exceeding 6 million copies, he gave us somewhat a weaker album from a creative point of view with The Trinity in 2005, a record that reached anyway 4 million copies sold. Four years later, Paul is therefore faced with a challenge, either to capture again the attention of critics, while maintaining the interest of his fans. The first part of the album is strong and offers us compositions who earn interest on each subsequent listening. This is the case for the first single, "So Fine", but also for "Now That I've Got Your Love", "Birthday suit", "Press It Up" and my favorite one, "Hold My Hand". There is nothing really surprising with these dancehall tracks that are in the purest style of Sean Paul, but they are at least able to stay in our mind. Subsequently, the album stretches unfortunately far too long with less remarkable tracks representing often something to fill the CD. The 67-minute album could easily be reduced to 20 minutes and would have been so much more interesting in the long term. Most of the listeners may start skipping titles after a few listenings to finally listen to at most a dozen of songs among the 20 songs included. Despite its weaknesses, Imperial Blaze offers great musical improvements compared to The Trinity. It remains to hope that Sean Paul will still try to aim above with the next one to finally prove to everyone that he may repeat the Dutty Rock exploit of creating either a very strong album musically and commercially. (October 2009 Featured Review)
Video: « So Fine »
Atlantic
/
Warner




Pearl Jam - Backspacer
In 2006, Pearl Jam released an eponymous album which presented to some extent a return to the past for the band, even if we could note the absence of a new creative sound. Three years later, they finally do a true revival with Backspacer. The group seems to cease having hard time to write songs and is satisfying itself by playing raw and effective rock n' roll. In fact, except for a couple of occasions on their 2 first albums, I never heard Pearl Jam moving as much air and rocking that way. As soon as at the opening track, "Gonna See My Friend", we have the feeling to hear Guns N' Roses in 1992 (before the departure of everyone). This never-ending beat is resuming on the next 3 tracks, before the very soft "Just Breathe" which is coming to help us breath a bit. "Amongst the Waves" and "Unthought Known", in the middle of the album, are more typical Pearl Jam songs of the last 15 years. For the first time for a long time, the guys of Pearl Jam seem to have fun to play and the result is probably their happiest and their best party album to date. The band plays 11 songs of around 3 minutes for a short album of less than 37 minutes. (December 2009)
Video: « The Fixer »





Pet Shop Boys - Yes
The Pet Shop Boys are now at a point of their career where they have more problems to renew themselves. So we can find on Yes several songs that remind us of some of their classics from the past. Despite this, the band remains effective in the energetic pop genre. The album starts strongly with "Love etc." and "All Over the World". Subsequently, the ballad "Beautiful people", which is not totally bad, made me deeply annoyed, as it is often the case with their slow or mid-tempo songs. But it is solely a matter of personal preferences and the fans of the duo will reject this assertion immediately. Among other interesting tracks of the album we can include "Did You See Me Coming?", "Building a Wall" and the conclusion, "Legacy". On the 2 last songs in particular the band is allowing itself to experiment a bit with a discreet rap in "Building a Wall" and a special structure in the magnificent "Legacy", certainly the most original composition of the CD. The Pet Shop Boys therefore offer us once again a very good album, despite some creative limits. (October 2009)
Video: « Love etc. »
Parlophone
/ EMI



½

Tom Petty & The Heartbreakers - The Live Anthology (4 CD)
Finally, here is the box set of live performances which was eagerly awaited since such a long time by the fans of Tom Petty and his Heartbreakers. We can find 48 tracks on 4 CDs, obviously covering the greatest hits of the band, but also presenting many more obscure tracks of their repertory and some covers. The box includes performances recorded between 1978 and 2007, all recordings on which the guys were at the top of their shape. In fact, the main problem of these 4 discs is that the songs are presented in no precise order. A chronological order would have been largely preferable to the continual jump between 1980 and 2000. Otherwise, the 48 titles will certainly satisfy their most demanding fans, but they are likely to discourage the neophyte who knows only their greatest hits and some of the classics covered here. In spite of these few details, The Live Anthology offers recordings of quality in a box set with a priceless value. This is a must-have for the fans of Petty and his band. (February 2010)





Pink Martini - Splendor in the Grass
Pink Martini is back after the excellent Hey Eugene! issued in 2007, one of the best albums of that year. The group remains eclectic mixing pop cabaret, latin music and jazz. It also integrates elements of classical music into a sound already rich. The band from Portland, Oregon straightforwardly explores a new universe in each one of its songs. On Splendor in the Grass, we can find 9 original compositions and 4 covers, interpreted in 5 languages (English, French, Spanish, Italian and Neapolitan). Several collaborators can also be heard: the 90-year old singer Chavela Vargas interprets "Piensa En Mi" of Agustin Lara, Emilio Delgado sings in duet with China Forbes on "Sing" of Joe Raposo, and Ari Shapiro interprets "But Now I'm Back ". We can also hear the guitar of Courtney Taylor from the Dandy Warhols on the title-song. It's necessary to mention the song "New Amsterdam" which was written by the blind and homeless Moondog, a splendid song about New York City. This new album by Pink Martini once again presents excellent and very colorful compositions. The only step back we can note in comparison with the previous record is a less effective general direction for the album which goes a little more in various directions from one part to the other. But, it's about a quite small problem for such a creative and interesting group of musicians… (January 2010)



½

Pitbull - Rebelution
Rapper from Miami with Cuban origins Armando Perez (known as Pitbull) presents his 4th album literally carried on by the mega hit "I Know You Want Me (Calle Ocho)". Like his fellow-citizen Flo Rida, Pitbull goes straight into club rap and dancehall with an extremely energetic sound which will make the pleasure of the dancers in the best clubs of the world (not only in South Beach). We find several sure hits that are particularly effective like "Shut It Down" featuring Akon, "Full of Shit" with Nayer and Bass Ill Euro, "Can't Stop Me Now" featuring The New Royales, "Hotel Room Service", and "Krazy" with Lil Jon. Purists will say he's not faithful to his culture, but we can hardly disapprove him for producing happy and danceable music, which will give him the opportunity to become famous worldwide. After all, this is one of the best albums of the year in the genre. (December 2009)
Videos: « I Know You Want Me (Calle Ocho) » - « Hotel Room Service »



½

Placebo - Battle for the Sun
The English group Placebo continues its artistic way somewhere outside pop rock music industry. Brian Molko and his band offer us again good compositions of alternative rock influenced by the alternative sound of the years 1980 and David Bowie in the years 1970. The group with androgynies tendencies presents once again solid and energetic compositions ("Ashtray Heart", "For What It's Worth", the title-track, and so on), but it will probably still have problems to get airplay on commercial radios, in Europe and in America. It's a particularly odd phenomenon because the band always presents potential hits of quality, fitting perfectly in the rock radio format. Thus let's say that the group is addressing again exclusively to its fans with Battle for the Sun and that it's strongly likely to satisfy them once more. Some tracks a little more banal we can consider as filling can be found, but the unit is fun to listen. The fans of Muse and Suede should perhaps also try to discover Placebo, because they will find here an interesting alternative to their favorite band. (August 2009)
Video: « For What It's Worth »
Vagrant / Universal