Custom Search
on all Musicomania.ca
Note: If you can read french, go to the french section for additional content.
to SEARCH this page
Tapeo
Tapeo is a classical album that brings together a technically perfect duo: Cameron Crozman on cello and Philip Chiu on piano. The tandem offers Spanish music by composers like Cassadó, Falla, Granados and Turina. For the occasion, Cameron plays on the 1769 El Tiburon, a Spanish cello attributed to Joannes Guillami, a generous loan from the Canada Council for the Arts' Instrument Bank. The album also allows us to rediscover works by Ravel, Albéniz, Ginastera, Ponce, as well as Alberto Guerrero. So, here is a remarkably interesting record by an incomparable duo. (February 2021)
Paul Kelly – Greatest Hits: Songs From the South 1985-2019 (2 CD)
At the dawn of his 65 years of age and his 40 years of career, Paul Kelly offers us this very exhaustive collection of his best recordings between 1985 and 2019. The Australian offers nothing less than 43 tracks totaling almost 160 minutes, and everything is presented to us chronologically. You can rediscover some of his jewels of rock and alternative rock, as well as his folk incursions. Here is an excellent retrospective of the career of one of Australia's most underrated singer-songwriters. (January 2020)
Tom Petty and the Heartbreakers – The Best of Everything (2 CD)
On this collection of 38 tracks, we can hear all the greatest hits of Tom Petty during his 40-year career, between 1976 and 2016. We can hear of course the Heartbreakers, but also his solo hits, as well as Mudcrutch. The songs are not presented in chronological order, but rather according to a list highlighting all the eras. The last song of the compilation is autobiographical and unreleased, "For Real". All the original recordings were digitally remastered by Chris Bellman, to put Tom Petty's work up to date. The Best of Everything is definitely the most complete and successful collection so far for Tom Petty. Everything is here! (April 2019)
½
The American pop punk band is already celebrating its 20 years of existence this year and for the occasion, a collection of all its greatest hits and best songs is offered to us. There are 19 tracks from each of their seven albums, as well as two new songs, "All Ready to Go" and "A Song For Dan". Everything is presented in chronological order and totals more than 78 minutes. You can rediscover the first hits ("Cute Without the 'E' (Cut from the Team)", "You're So Last Summer"), as well as newer tracks ("Flicker, Fade", "Tidal Wave"). Twenty offers a very good overview of the first 20 years of Taking Back Sunday. (February 2019)
½
This is the first album to be released since the death of Chris Cornell in 2017. This is a collection of 17 tracks spanning his entire career, from Soundgarden to his solo work, to Temple of the Dog and Audioslave. You can even hear an unreleased song at the very end, "When Bad Does Good," a song he particularly liked. All the greatest hits are included, except for a few by Soundgarden (there are only four songs by the band that made him known). The whole is presented chronologically and is a good tribute to the career of this unique voice of contemporary rock. Note that a deluxe box of 4 CDs and 64 tracks is also available, including 11 unreleased recordings and a booklet of 54 pages, not to mention a version of 2 vinyl LPs. Finally, a super deluxe version of 4 CDs, 1 DVD and 7 LPs is also on sale for the most demanding fans. (December 2018)
MC Mario – Summer Anthems 2018
The famous Quebec DJ is back with one of these compilations that are characteristic of him, making an overview of the biggest current dance hits. Sometimes house, R&B or Latin, Summer Anthems 2018 features artists like Maroon 5, Bob Sinclar, Martin Solveig, Selena Gomez, DJ Snake, Liam Payne, Pradaboi, MK, Zedd, Felix Cartal and many others. MC Mario mixes everything to perfection for a complete package to listen to in one block. On the other hand, with only 54 minutes and several important hits that seem to have been forgotten, we have the feeling that we are missing 20 minutes of music somewhere. MC Mario has been more generous in the past. (August 2018)
Pink Martini – Non Ouais! The French Songs of Pink Martini
Since their debut more than 20 years ago, American band Pink Martini has always been a Francophile by presenting some songs in French on their albums. This is probably what has opened them a place of choice in the hearts of Quebeckers and French. The jazz pop band offers us today a nice collection bringing together all their songs in French. There is a dozen, including international hits "Joli garçon" and "Sympathique (Je ne veux pas travailler)" (named Song of the Year at the Victoires de la Musique in France). Note the special appearances of French superstars: Philippe Katerine in "Je ne t'aime plus" and Georges Moustaki in "Ma solitude". This is great to spend a very pleasant time with this unique group. (December 2018)
½
The Romance of Improvisation in Canada: The Genius of Eldon Rathburn
New Brunswick composer Eldon Rathburn (1916-2008) has signed more than 250 film scores, most notably during his 30-year career as an in house-composer for the National Film Board of Canada (NFB). The prolific composer has experimented with several styles: jazz, classical, bluegrass, country, blues and even electronic. The musical base of this Rathburn tribute project is drawn from three NFB short films from 1952 to 1958. Producers and arrangers Adrian Matte and Allyson Rogers have designed jazz arrangements that give way to the improvisational talents of the five musicians: Marianne Trudel (piano), Petr Cancura (saxophone), Kevin Turcotte (trumpet, flugelhorn), Adrian Vedady (double bass) and Jim Doxas (drums). The quintet makes us travel into a rich musical universe that navigates between bebop, free jazz, tango and mambo. The album was recorded at the legendary NFB studio in Montreal, where Rathburn worked throughout his career. (November 2018)
½
50 Cent – Best of 50 Cent
Almost 15 years after his breakout and worldwide sales of more than 30 million albums, rapper 50 Cent finally releases a collection of his greatest hits. There are 18 tracks, including ten top 10 hits. One can rediscover the inevitable "In Da Club", "P.I.M.P., "Disco Inferno", "Candy Shop" and "Ayo Technology". We can also hear two tracks previously unreleased on an album, "Get Up" and "I Get It In", as well as a bonus track, "How To Rob". The compilation provides a good overview of the most productive years for 50 Cent (2003-2009). An important song missing otherwise: "Wanksta" from the soundtrack of 8 Mile. (April 2017)
Music Videos: « In Da Club » - « Candy Shop » - « Disco Inferno »
½
As he approaches 40 years of career, Canadian Bryan Adams returns with a new collection of his greatest hits. Condensed on a single CD at full capacity, this anthology contains 21 unmissable hits like "Summer of 69", "Somebody", "Heaven", "It's Only Love" (with Tina Turner), "(Everything I Do) I Do It For You", "Have You Ever Really Loved A Woman", "Can't Stop This Thing We Started", "When You're Gone" (with Melanie C.), "Back To You" and many more. In addition to covering his entire career, Ultimate contains two new songs: "Ultimate Love" and "Please Stay". It is therefore an extremely complete compilation which is proposed to us. Its main negative point is that all the songs are presented in a complete disorder. The result is some weird links between what he produced when he was at the peak of his career in the early 1980s, his mass hits of the 1990s, and his lesser work of the past 20 years. It is nevertheless an excellent compilation to have on one CD all the greatest hits of Bryan Adams. (December 2017)
Nick Cave & The Bad Seeds – Lovely Creatures:
The Best of Nick Cave and The Bad Seeds, 1984-2014 (3 CD + DVD)
Nick Cave began his career with the birth of punk in Australia. On the other hand, he quickly detached himself with his band, the Bad Seeds, to go to deeper music, both dark and intelligent. After three decades of quasi-incessant creativity, what better than a deluxe collection on three CDs to make a summary of this long career. So, we can hear 45 of the best songs of Nick Cave and his Bad Seeds covering the years 1984 to 2014. Unlike the compilation on a single CD, The Best of Nick Cave & the Bad Seeds, released in 1998, we can go much further here, including his debut, as well as adding tracks from the superb Abattoir Blues/The Lyre of Orpheus (2004), and Push the Sky Away (2014). In bonus, a DVD is offered featuring TV appearances, live performances and interviews. With more than 225 minutes, there's a lot of material on these three CDs. Unfortunately, because of the lack of new content, the hardcore fans of the band will not find anything new to discover. Still, it is certainly the most complete compilation to date to truly frame the career of Nick Cave & The Bad Seeds. (June 2017)
½
Green Day – Greatest Hits: God's Favorite Band
Since their last collection of hits went back to 2001 with International Superhits, it made sense that we are offered a new compilation to cover the many hits by Green Day in the new millennium. Here is a very comprehensive collection of 22 tracks covering the entire career of the band. Delivered chronologically, these songs include 10 already offered on International Superhits, but especially 10 incomparable hits produced since that time, including the inevitable album American Idiot (a title that is still very current). Only one track is from the trilogy ¡Uno!, ¡Dos!, ¡Tré! ("Oh Love"), but they add two new songs: "Ordinary World" (with Miranda Lambert) and "Back in the USA". Here is the ultimate anthology for Green Day with all the band's biggest hits on one CD. (December 2017)
½
Several compilations have been released over the years, bringing together the music of Elton John, the most memorable probably being Greatest Hits 1970-2002, a double collection issued 15 years ago. Diamonds has many similarities with that one, starting with the same 10 early hits. The 34-track collection adds some important songs of his repertoire such as "Little Jeannie", "I Don't Wanna Go on with You Like That" and the live duet with George Michael, "Don't Let the Sun Go Down on Me". We can also hear some more recent songs: "Electricity", "Home Again" and "Looking Up". A three-CD version is also available with several additional pieces that could have been on the first two, including his covers of "Lucy in the Sky with Diamonds" (The Beatles) and "Pinball Wizard" (The Who). Here is certainly the ultimate collection for Elton John, highlighting this year 50 years of collaboration with Bernie Taupin. (December 2017)
½
On On Air, the Rolling Stones feature rare BBC radio recordings from their debut, between 1963 and 1965. Of the 18 tracks offered, eight have never been recorded in studio or offered commercially. We can obviously hear several rhythm & blues covers, which made them famous at the time, including Chuck Berry classics as "Roll Over Beethoven" and "Memphis, Tennessee". But we can also discover their debut in composition, especially with the classic "(I Can't Get No) Satisfaction". In addition to the single 50-minute CD, a double version containing 32 songs is available. (December 2017)
½
Tears for Fears – Rule the World: The Greatest Hits
Very popular in the 1980s, the British pop rock band Tears for Fears has been rather quiet since that time. Here is a collection containing their 16 greatest hits for a total duration approaching 75 minutes. Of course, we can hear the classics "Shout" and "Everybody Wants to Rule the World", but you will also rediscover with pleasure the excellent "Mad World", "Sowing the Seeds of Love", "Head Over Heels", "Woman in Chains", "Change", "Pale Shelter", etc. It lacks only a certain chronology to the album to make it an ultimate anthology of this important band from the 1980 decade. (December 2017)
In anticipation of the 59th GRAMMY Awards Ceremony to be held on February 12th at the Staples Center in Los Angeles, here is the album containing some of the main nominations. One can hear 21 hits by pop artists like Beyoncé, Sia, Drake, Adele, Justin Bieber, Demi Lovato, Ariana Grande and Kelly Clarkson. Country music is also well represented with Tim McGraw, Miranda Lambert, Keith Urban, Carrie Underwood, etc. Lesser-known artists that made sensation over the past year are also included as Twenty One Pilots ("Stressed Out"), The Chainsmokers ("Closer") and Lukas Graham ("7 Years"). The album gives a good overview of the last year in these two musical genres, even if there are inexplicably several huge hits missing. (February 2017)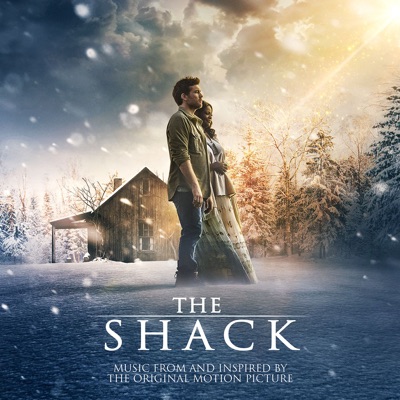 The Shack (Music from and Inspired by the Original Motion Picture)
For the music of The Shack movie, they have assembled many artists from the country scene. You can hear Dan + Shay, Tim McGraw in duo with Faith Hill, Lady Antebellum, Dierks Bentley and Brett Eldredge. The only artists who stand out somewhat with a slightly more pop trend are Needtobreathe, Kelly Clarkson and Skillet, but they remain in the religious field to fit in with the film. In fact, the album ends in strength with the classic "Amazing Grace" by another duo playing Christian music, For King & Country. Several pieces on the album are particularly boring, especially outside the context of the movie. But we must admit that the whole remains coherent, for a rare film soundtrack that you can listen in full (depending on if you appreciate the genre of course). (March 2017)
Air – Twentyears (2 CD)
Le duo électro français existe depuis déjà 20 ans et pour l'occasion, on nous offre une compilation double des meilleurs enregistrements de leur carrière. Twentyears contient rien de moins que 31 titres totalisant plus de 133 minutes. On y trouve évidemment leurs plus grands succès comme « Sexy Boy », « Alone in Kyoto » ou « La femme d'argent », mais on peut aussi entendre des raretés et pièces jamais parues jusqu'à maintenant. On peut aussi redécouvrir « The Duelist » mettant en vedette Charlotte Gainsbourg et Jarvis Cocker. Le principal défaut des deux CD est qu'ils présentent l'ensemble des pièces dans un désordre total. Aussi, le livret manque de détails sur le groupe et aurait grandement bénéficié d'une biographie. Malgré tout, cette compilation complète brosse un bon portrait de la carrière d'Air jusqu'à ce jour. (July 2016)
½
The Cars – Moving in Stereo: The Best of The Cars
Several compilations of The Cars music have been issued over the years, but nothing really worth to be compared to 2002's Complete Greatest Hits. That 20-track collection was covering the best of the band's career in chronological order in addition to having a detailed booklet. For Moving in Stereo: The Best of The Cars, Ric Ocasek and his band have instead decided to include a few rarities, including a live song, "Everything You Say". There are 18 in total, but it lacks several important hits whose excellent "Good Times Roll", "Magic" and "Bye Bye Love". In addition, there is no timeline on the album, which makes it much less interesting than Complete Greatest Hits. You can always rely on the best ones like "Just What I Needed", "You Might Think", "Shake It Up", "Drive" and "Tonight She Comes", but the fact remains that it is not a greatest hits collection covering their entire career. (June 2016)
After several monster hits by Jason Derulo, Warner decided to assemble them on Platinum Hits. Among the 12 tracks, only "Don't Wanna Go Home" and the new song "Kiss the Sky" are not platinum hits. With a CD counting only 41 minutes, it is a rather succinct compilation that is offered to us. It still includes hits from 2009 to 2015, including "Whatcha Say", "Talk Dirty", "Wiggle" and "Want To Want Me". Without being an ultimate collection, Platinum Hits demonstrates nevertheless the importance Derulo has had on the pop scene during the first half of the 2010s. (September 2016)
Music Videos: « Whatcha Say » - « Talk Dirty » - « Wiggle » - « Want To Want Me » - « Kiss the Sky »
½
Heart – Beautiful Broken
For their new album, the sisters Ann and Nancy Wilson decided to do new versions of seven pieces a little more obscure in their repertoire. They are complemented by three new songs. In the title song, James Hetfield (Metallica) adds his voice to that of Ann, a huge contrast for this decidedly rock song. "Two" is a cover of Ne-Yo, while "I Jump", another new song, is mixing orchestrations and Led Zeppelin riffs. The third new track, "Heaven", is a piece that the group lugs around for a while, but that was never released on a studio album. Unfortunately, the CD contains many unnecessary moments and certainly lacks of focus, going in all directions. This results in a rather weak album that has little moments truly newsworthy, except for the title track and "I Jump". (August 2016)
½
Prince – 4ever (2 CD)
A few months after his death, here is what could be considered Prince's ultimate compilation. It is also his first hits collection in 10 years, with nothing less than 40 tracks. Only his period before 1993 is covered here for contractual reasons, but this is after all his greatest hits. Two songs among the 40 are rarities: "Gotta Stop (Messin 'About)" (a B-side) and "Moonbeam Levels" (a song recorded in 1982 that was never released before). For the rest, his classics are all there: "1999", "Let's Go Crazy", "Purple Rain", "Kiss", "Cream", "Nothing Compares 2 U", etc. The only negative points are the lack of chronology on both CDs, as well as a booklet missing biographical details for such a great character of pop music. So, without being the ultimate anthology, 4ever remains a very good retrospective. (December 2016)
NPG / Warner
The Angry Birds Movie (Original Motion Picture Soundtrack)
To accompany the animated film Angry Birds, they have assembled a rather eclectic mix of artists, styles and even eras. We can find indeed hits from the 1980s as Rick Astley's ("Never Gonna Give You Up") and Scorpions' ( "Rock You Like a Hurricane"), a heavier song with Limp Bizkit, as well as contemporary artists like Imagine Dragons and Steve Aoki. Some songs were written for the film and you can discover new compositions by Blake Shelton, Demi Lovato and Charli XCX. This is primarily a compilation for fans of the film, since there are no guidelines. (June 2016)
½
Born To Be Blue: Music From the Motion Picture
Born To Be Blue is a film by Robert Budreau whose main character is legendary jazz singer and trumpeter Chet Baker (played by Ethan Hawke). Unfortunately, no original music by Baker was used in the film (maybe for copyright reasons?). It's rather Canadians David Braid (piano) and Kevin Turcotte (trumpet) who play jazz standards associated to Baker, and in a style that is apparent. Many of the pieces presented are interpreted in a short version of just over two minutes, which is not really a tribute to the original work and that only serves the movie. In addition to the covers of standards, there are some new compositions by Braid and original songs by Charles Mingus ("Haitian Fight Song") and Odetta ("Go Down Sunshine"). But the most surprising part is to hear Ethan Hawke sing two songs, including the highly successful "My Funny Valentine", the one that is most associated with Baker. As it is often the case with movie soundtracks, music serves only to accompany the film and provides little value by itself. Playing the old records of Chet Baker remains by far the best option. (April 2016)
½
Compass
Compass is an ambitious project by two renowned Mexican DJs: Camilo Lara (Mexican Institute of Sound) and Toy Selectah (Control Machete, Mad Decent). The 13 songs of the album include about one hundred collaborators from anywhere around the world. They especially have a unique mix of genres, making it a quite global album. There is a base of Latin music, but also electronic, hip hop, pop and different rhythms of the world. This eclectic mix is a particularly suitable amalgam on a danceable background proving that music has no boundaries. (September 2016)
½
Country Voice Love Songs
Country Voice Love Songs is a compilation of 18 tracks combining several of the finest voices in contemporary country. Among the most famous singers, there are George Strait, Blake Shelton, Dierks Bentley and the young Hunter Hayes. The only woman in this male tide is Shania Twain with the song "Forever and For Always". A highlight of the CD is presented by Chad Brownlee with "Thinking Out Loud", but all of these love songs are likely to appeal to a public which is fan of modern country. (February 2016)
Music Video: « Forever and For Always » (Shania Twain)
French Kiss
Many Anglophone artists recorded a song in the language of Molière during their career. These are 14 of those songs that are assembled on this unique compilation. In some cases, these are French song covers like "La vie en rose" by Grace Jones, "Tous les garçons et les filles" by Eurythmics, "La complainte de la butte" by Rufus Wainwright and "Avec le temps" by Belinda Carlisle. In other cases, there is a French version of one of their hits like "Waterloo" by ABBA, "Heroes" by David Bowie, "Diamond Sun" by Glass Tiger and "Sunday Girl" by Blondie. Finally, some songs were written in French as "Embrasse-moi" by Sam Roberts, the excellent "Jolie Louise" from Daniel Lanois first album and "Quand je pense à toi" which was written by Chris de Burg specifically for the Quebec market. Can also be heard on the album Julio Iglesias, Olivia Newton-John and Elton John. Here is a nice blend of French material by superstars of pop music. (May 2016)
Music Videos: « La vie en rose » - « Jolie Louise » - « Avec le temps »
½
God Don't Never Change: The Songs of Blind Willie Johnson
Blind Willie Johnson is a singer and guitarist from Texas who lived between 1897 and 1945. He was proposing a mix of blues and gospel with a rare intensity. On this tribute, producer Jeffrey Gaskill has assembled leading musicians from the folk, country and blues. Even Sinéad O'Connor comes to offer an emotional version of "Trouble Will Soon Be Over". Other performers include Tom Waits, Lucinda Williams, Cowboy Junkies, Luther Dickinson, Maria McKee and Rickie Lee Jones. Often covered by artists like Led Zeppelin, Eric Clapton and Bob Dylan, Blind Willie Johnson influenced a whole generation of musicians. You can hear it on this album that goes well beyond the tribute. (April 2016)
½
The compilation produced by Dave Cobb wants to be a cry from the heart for southern music looking further. It includes contemporary country artists exhibiting folk elements and Americana. Although the influences of the past remain very present, they seem to want more than ever to prove that this music will remain alive in the future by subtly breaking some conventions. The idea to refresh the sound of another era is interesting but may cringe. Among the artists included on the album, you can hear John Paul White, Jason Isbell, Brent Cobb, Miranda Lambert, Morgan and Chris Stapleton, Zac Brown, Shooter Jennings and Rich Robinson. This is an interesting and pleasant album to listen to, but it is not clear who this is for. (April 2016)
½
Suicide Squad: The Album
For the soundtrack of the Suicide Squad movie were assembled various artists from contemporary rap to classic rock. It is therefore particularly varied 14 tracks that are offered with transitions that can often seem bizarre. You can hear a majority of original songs by artists such as Twenty One Pilots, Wiz Khalifa, Skrillex, Mark Ronson, Lil Wayne, Imagine Dragons, Kevin Gates, Rick Ross, etc. One can also rediscover classics by Eminem ("Without Me"), Creedence Clearwater Revival ("Fortunate Son") and War ("Slippin' Into Darkness"), plus a cover of "Bohemian Rhapsody" by Panic! At the Disco. One of the good moments of the CD, and that is also perfect within the film, comes with the excellent "Medieval Warfare" by Grimes. The CD ends with a cover of the Bee Gees' "I Started a Joke" by ConfidentialMX with Becky Hanson. Despite good times, the whole rather proves to be unequal and remains most of all effective in the context of the film. (September 2016)
½
Vinyl: Music From the HBO Original Series Volume 1
The new HBO series created by Mick Jagger gained much attention even before its premiere. It depicts the world of rock music in the 1970s. This compilation presents 18 songs from the series. There are of course rock music from the 1970s, but also soul and R&B from the 1950s and 1960s. Rock moments include David Johansen (from the New York Dolls), Mott The Hoople (with "All the Way From Memphis"), The Edgar Winter Group (with "Frankenstein") and Foghat (with "I Just Want to Make Love to You"). The 1950s and 1960s are represented among others by Otis Redding (with "Mr. Pitiful") and Ruth Brown (with "Mama He Treats Your Daughter Mean"). We can also hear of course the theme song of the series, "Sugar Daddy" by Sturgill Simpson. Some more obscure songs complete the set for a full picture of the time and to make us travel back 40 years ago. (March 2016)
½
Argentina Chill Out Social Club – 80'
s

Experience
Argentina Chill Out Social Club is a project created to remake different classics of the most popular music in history. On this first of six CDs, 12 classics of the 1980s (or almost) are played in an electro jazz style with latin and bossa nova accents. The really nice voice of Analiah Robledo sings hits of Madonna (« La Isla Bonita »), AC/DC and KISS (« You Shook Me All Night Long/Rock and Roll All Night »), Michael Jackson (« Billie Jean », « Dangerous »), Bon Jovi (« Never Say Goodbye »), Metallica (« Nothing Else Matters »), Guns N' Roses (« Sweet Child O' Mine »), Queen (« Somebody To Love »), U2 (« Where the Streets Have No Name »), etc. In addition to this important album for the 1980s, the collection includes 5 tribute albums in the same style: Beatles, Pink Floyd, Michael Jackson, U2 and Sting. (August 2015)
Estudios Moi / Musik2Musik
½
Buena Vista Social Club – LOST AND FOUND
The Buena Vista Social Club, it's the Cuban supergroup that was discovered by Ry Cooder nearly 20 years ago and which has become the emblem of Cuban music worldwide. It was composed of legends which several are now dead: Ibrahim Ferrer, Ruben Gonzalez, Orlando "Cachaito" Lopez, Manuel "Guajiro" Mirabal, Eliades Ochoa, Omara Portuondo, Jesus "Aguaje" Ramos and Compay Segundo. Lost and Found contains 13 previously unreleased recordings. These are songs dating back to the recording sessions for their first album released in 1997, as well as live tracks and songs recorded in rehearsal for subsequent albums. It is difficult to understand how the Cuban standard "Lagrimas Negras" sung by Omara Portuondo was not found among the selected tracks for their first album. The live song "Bruca Manigua" and the excellent "Tiene Sabor" are also among the most interesting moments of this CD. Lost and Found still introduces Cuban jazz at its best, always played masterfully by some of the greatest musicians in the country. (April 2015)
½
Since her stunning debut in 1988, the protest folk singer Tracy Chapman had never released a real collection of her greatest hits. She does it with this collection of 18 tracks spanning her entire career. Obviously included are the inevitable "Fast Car", "Talkin' Bout a Revolution", "Telling Stories" and "Give Me One Reason", but one can also hear her version of "Stand by Me" recorded in 2015 on The Late Show With David Letterman. Two major lacks however spoil our enjoyment: the songs are not presented in chronological order and the booklet contains no biographical details about this unique singer. These are two important elements that could have made this an essential collection. (November 2015)
Music Videos: « Fast Car » - « Talkin' Bout a Revolution » - « Give Me One Reason » - « Stand by Me »
½
Robin Gibb – Saved by the Bell: The Collected Works of Robin Gibb 1968-1970 (3 CD)
One of the Gibb brothers who were successful in the 1960s in the Bee Gees, Robin embarked on a brief solo career in 1968 and produced the album Robin's Reign. In 1970, he returned to the band, but he still had time to record many songs. This triple album presents first Robin's Reign, but enhanced by 9 additional songs, some left out for the album, others that are songs of the record in mono versions, etc. The second CD offers the Sing Slowly Sisters recording sessions, an album that was never released after the reunion with the Bee Gees. Finally, the third CD features 23 rarities: demo versions, recordings at the BBC, two Italian versions, etc. Producer Andrew Sandoval had already started to work on assembling Gibb's solo works before his death in 2012 and he resumed after. It is pop orchestral music, usually mild and often captivating. These three CD therefore present a comprehensive overview of what Robin Gibb recorded during his short break off the Bee Gees. (June 2015)
½
Bette Midler turns 70 by offering us a collection of her greatest love songs, from her debut in 1972. It includes 18 of her best ballads, although with some moments a little more energetic, like "Favorite Waste of Time" in opening. Among her greatest classics, one can obviously hear "The Rose", "Wind Beneath My Wings" and "From a Distance", not to mention the title song. Obviously, 75 minutes of love songs are not likely to reach everybody, but the biggest fans of Bette Midler will appreciate this important collection. (December 2015)
½
As a gift to his fans, the British singer offers a box set of five EPs released between 2009 and 2011, before he became the superstar we know today. It includes the following CDs: You Need Me EP, Live at the Bedford EP, Loose Change EP, Songs I Wrote With Amy EP, and No. 5 Collaborations Project EP. The CD Songs I Wrote With Amy EP contains songs written in collaboration with Amy Wadge, while No. 5 Collaborations Project EP contains 8 songs with various collaborators. These five EPs certainly do not enjoy the large-scale production of his next two albums. But, they will surely still be interesting for his fans. (November 2015)
Gingerbread Man / Asylum / Atlantic / Warner
Zomba Prison Project – I Have No Everything Here
In the summer of 2013, producer Ian Brennan (Ramblin 'Jack Elliott, TV on the Radio, Tinariwen) traveled to the Mozambican border of Malawi in order to record the music of the inmates of the central prison in Zomba. Built in the 19th century, this decrepit maximum security prison designed to house 340 prisoners has now over 2,000. Brennan and his wife were able to enter the prison in exchange of seminars on violence prevention to prisoners and guards. More than 60 artists were recorded for more than six hours of music. Twenty tracks were selected for this album of barely 32 minutes which has often personal songs for the lifers. The most touching pieces were mostly recorded by women, such as "I Kill No More" by Josephine Banda, "Don't Hate Me" by Gladis Zinamo and "Last Wishes" by Irene Chibowa. Although prisoners at Zomba prison have committed major crimes, they certainly have many talented musicians and singers. (January 2015)
SIX
Fifty Shades of Grey (

Original Motion Picture Soundtrack

)
The movie based on the successful erotic book trilogy Fifty Shades of Grey is out just in time for Valentine's Day and it is accompanied by the CD with its music. It includes hits from the past, but also more contemporary songs and some original pieces written for the film. You can hear among others "I Put a Spell on You" by Annie Lennox, Jessie Ware's "Meet Me in the Middle", Ellie Goulding's "Love Me Like You Do", remixes of Beyoncé's "Haunted" and "Crazy in Love", "Salted Wound" by Sia, "Beast of Burden" by the Rolling Stones, "Witchcraft" by Frank Sinatra and "I Know You" by Skylar Grey. The music fits rather well with the mood of the movie, but it can most of all create a particularly beautiful romantic atmosphere. (February 2015)
Inspired by the biography by Ron Chernow, this Broadway musical show introduces the history of one of the fathers of the United States, Alexander Hamilton. What is special is that it is essentially hip hop music that accompanies this story of the 18th century, plus a multiethnic group of actors-singers led by Lin-Manuel Miranda. The two CDs have a mixed music integrating rap, R&B, pop, and a more classic Broadway musical show music. Although there are interesting times, this very long album is mainly addressed to those who have had the chance to attend this blockbuster of more than two hours. (November 2015)
Ida (
music from & inspired by the film)
Ida is a Polish film by Pawel Pawlikowski which won an Oscar in 2015 for "Best Foreign Language Film". This 75-minute CD was compiled and produced by Jacek Szumlas and it contains music from and inspired by the film. It has 26 tracks dating back mostly to the 1950s and 1960s. Among the most famous names we can hear there are Tony Renis ("Quando Quando Quando"), Neil Sedaka ("Oh Carol"), Paul Anka ("Diana" and "A Steel Guitar and a Glass of Wine"), Little Eva ("The Locomotion"), Elvis Presley ("Return to Sender"), Fats Domino ("I'm Walking"), Little Richard ("Lucille"), Adamo ("Tombe la neige"), The Drifters ("Under the Boardwalk") and John Coltrane ("Naima" and "Equinox"). We can also hear many Polish classics. Here is a movie soundtrack that will allow you to escape in the past. (May 2015)
Solopan
/
Warner
½
Paper Towns (Music From the Motion Picture)
On this soundtrack of the Paper Towns movie, you can hear 16 contemporary artists and bands in the indie rock and indie pop genre. One can find among others Santigold, Twin Shadow, Sam Bruno, Vance Joy, Vampire Weekend, HAIM, Grouplove, The Mountain Goats and several other extremely interesting artists. In addition, there is a good guideline throughout the CD while the songs admirably flow well, despite some dance remixes in the middle. The result is a surprising soundtrack and very pleasant to listen to the end, a rarity for a movie soundtrack. The CD of the music of Paper Towns is therefore one of the best soundtracks in a long time. (August 2015)
½
Sounds of the 80
s
On this 17-track compilation totaling over 60 minutes, contemporary artists pay tribute to pop and rock music of the 1980s by playing great hits in their own way. We can hear right at the opening a completely stripped version by Sam Smith of the yet danceable "How Will I Know" by Whitney Houston. We can also rediscover Madonna's "Lucky Star" by Birdy, The Cars' "Drive" by The Script, Kim Carnes' "Bette Davis Eyes" by Kylie Minogue, Cher's "If I Could Turn Back Time" by Christina Perri, Bryan Adams' "Run To You" by Kian Egan, The Clash's "Should I Stay or Should I Go " by Kaiser Chiefs, and much more. Several versions are particularly successful and make us truly appreciate this music of another era. (March 2015)
½
Beck – Song Reader
Song Reader contains 20 songs written by Beck and performed by various artists. Released in 2012 in the form of illustrated music sheets, the album was finally completed in its traditional format. We can hear Norah Jones, Jack White, Jeff Tweedy, Fun., Jarvis Cocker, Loudon Wainwright III, Marc Ribot, Jack Black and many others. In addition to producing the album with Randall Poster, Beck himself comes to interpret the Beatlesque "Heaven's Ladder". (September 2014)
Warby Parker / Capitol / Universal
½
Billy Talent – Hits
Eleven years after the release of their debut album, it is now the time to make a summary of the career of Billy Talent. The four albums of the Toronto band are introduced in this compilation with excerpts from each, arranged chronologically. There are 12 in all, plus 2 new pieces, "Kingdom of Zod" and "Chasing the Sun". Some additional tracks would have been nice, especially from their first album, which contained several essential songs for the group. Another annoying detail: the booklet does not contain any information about the band, their albums, and so on, information always useful and interesting when we have in hand a recap of a 10-year career. Still, this is a very good compilation we can listen to with great pleasure. A version with DVD is also available. (December 2014)
Music Video: « Kingdom of Zod »
Bran Van 3000 – Greatest Hits
The Montreal collective led by James DiSalvio issued 5 albums since its debut in 1997. This compilation is a retrospective of the best of their career with 18 tracks totalling 77 minutes. It includes of course the inevitable "Drinking in L.A." and "Astounded" (with sampling of Curtis Mayfield), but also "Couch Surfing", "Grace", "Loaded" (with Big Daddy Kane), "Go Shoppin" (with Eek-A-Mouse), "Montréal" (with Youssou N'Dour), "Everywhere" and "Afrodiziak". At the very end of the CD, you can hear their new stripped down version of "Drinking in L.A." recorded for the compilation Trente (Thirty) summarizing the 30 years of the Audiogram label. Unfortunately, the song order is random and the CD contains no booklet. It still is a great compilation for the innovative electro-pop group. (December 2014)
Music Videos: « Drinking in L.A. » - « Astounded »
Zac Brown Band – Greatest Hits So Far...
After only three studio albums widely distributed, the contemporary country band already has a collection of its best songs. It actually contains 14 single the group has issued between 2008 and 2013. Of these, no less than 8 reached number 1 on the Billboard country charts: "Chicken Fried", "Toes", "Free", "Highway 20 Ride", "As She's Walking Away", "Colder Weather", "Knee Deep" and "Keep in Mind". Most of the others have meanwhile reached the top 10. While a compilation could seem too hasty in the case of the Zac Brown Band, it has enough quality material to satisfy any country fan. (December 2014)
No Reserve / Atlantic / Warner
Dan Desnoyers – In Da House 2015
Here's a new house collection from the prolific Quebec DJ. In this 2015 edition, he offers some Latin sparks, but he remains mostly well anchored in house music and somewhat more progressive techno. We must be almost a specialist in this kind of music to know the songs offered as he downright goes into underground house music with all the aplomb that we know from him. Among the most interesting pieces included, there are "Mama Yo!" by Mayra Veronica, "Bump & Grind 2014" by Waze, Odyssey and R. Kelley, "3 Percent" by Kronic & Krunk and "Payback" by Dimitri Vangelis, Wyman & Steve Angello. As usual, there is a composition of his own, "Unbreakable". Again, D-Noy offers us a constant mix of dance music for 63 minutes. The main problem is that many songs can leave the audience indifferent, as long as it does not end up in the context of an electrifying dance floor. (December 2014)
Dan Desnoyers – Pacha Ibiza
For his new Pacha Ibiza compilation, the famous Quebec DJ uses again the formula that made him successful for many years, presenting the best of the current house scene. He starts strong with the new version of Technotronic's "Pump Up the Jam" by the Bodybangers. Thereafter, there is a little less known names outside of the underground house scene, except for Steve Aoki and The Partysquad. As usual, D-Noy has a personal composition, "Take Me Back", featuring Sandy Duperval. 15 tracks totaling 65 minutes make a constant party to animate any dance floor. (March 2014)
½
Selena Gomez – For You
The young Texan singer already has four albums to her credit. Despite her 22 years of age only, she releases her first greatest hits collection. In addition to her best songs since 2009, we can hear her duet with Selena, "Bidi Bidi Bom Bom" and a pair of new tracks: "The Heart Wants What It Wants" and "Do It". This collection of 15 songs successfully demonstrates how this young singer's voice is strong, both in emotional songs and danceable songs. Selena Gomez is certainly among the best pop singers of her generation. (January 2015)
Music Video: « The Heart Wants What It Wants »
½
Dean Martin – Essential Love Songs
Who's better to sing love than crooner Dean Martin? On Essential Love Songs can be heard 16 classics, all timeless and still relevant for a romantic evening. They include among others "Just in Time", "I've Grown Accustomed to Her Face", "Dream a Little Dream of Me", "That's Amoré" and "You're Nobody 'Til Somebody Loves You". Although he passed out nearly 20 years ago, Dean Martin is still alive and well thanks to his unforgettable music. (February 2014)
½
Loreena McKennitt – The Journey So Far: The Best of Loreena McKennitt
For 30 years, the Canadian singer has remained rather independent, on the sidelines of the music industry. She is an unclassifiable singer who has always sailed between new age music, folk, Celtic and world music. This collection presents the 12 most successful songs by the artist to date, including "The Mummers' Dance", "The Mystic's Dream" and "The Bonny Swans". A deluxe version is also available, with a second CD entitled A Midsummer Night's Tour. This disc presents the top 9 performances of her concert of July 2012 in Mainz, Germany, the city where she recorded Troubadours on the Rhine, released in 2012. (March 2014)
½
My Chemical Romance – May Death Never Stop You: The Greatest Hits 2001-2013
After 12 years of existence, the pop punk / emo band from New Jersey My Chemical Romance decided to split a little over a year ago. With May Death Never Stop You, they present somehow their musical testament. It includes their 15 greatest hits, from their four studio albums. The set is presented in chronological order to get a good idea of ​​the evolution of the group that was rather in rock opera for some time. Moreover, songs from their latest albums are surprisingly consistent in a compilation of this type. Only their first album, I Brought You My Bullets, You Brought Me Your Love, may seem somewhat poorly represented with two tracks, but it is resumed at the end of the CD with 3 demos from the recording sessions of that first record. Before giving us the highlights of the band, we are presented with their last recorded song, "Fake Your Death". Are they not only feigning death by accident? They would not be the firsts to do so before returning triumphantly (talk to KISS, the masters of marketing!). Even fans of the band which already have all their albums will enjoy great satisfaction listening to this excellent collection that can be listened like a real album. (May 2014)
Music Videos: « Helena » - « The Ghost of You » - « Welcome to the Black Parade » - « Teenagers » - « Famous Last Words » - « Na Na Na » - « Sing » - « Planetary (GO!) » - « The Kids From Yesterday »
Frank Sinatra – Nothing But the Best
Released in 2008 to celebrate the 10 years of the death of Frank Sinatra, Nothing But the Best is reissued for our greatest pleasure. It is unquestionably the best collection of hits ever released for the most famous crooner. It contains 21 essential hits with "The Way You Look Tonight", "Luck Be a Lady", "Fly Me to the Moon", "My Kind of Town", "Strangers in the Night", "Summer Wind", "It Was a Very Good Year", and "The Girl from Ipanema". You can also hear a previously unreleased recording of "Body and Soul" with the voice recorded in 1984, and 2007 arrangements. Though the compilation does not cover the entire career of the singer, focusing especially on the 1960s, there are still his most important hits. The only classic that is really lacking is "Love and Marriage". (May 2014)
Frank Sinatra – Sinatra, With Love
Legendary crooner Frank Sinatra has always sing love. So what could be more natural than a compilation featuring 16 of his greatest love songs? No real surprises can be found here with some hits and other standards from his repertoire. The most famous pieces include "The Way You Look Tonight", "The Look of Love" and "It Had to Be You". With only 48 minutes, it certainly could have included several additional tracks to make a more complete collection. But it is still a good collection of romantic songs for a romantic night by the fireplace. (February 2014)
½
Spandau Ballet – The Story: The Very Best of Spandau Ballet
While the new wave band from London has mostly been successful in the 1980s, they remain on the scene 35 years later. Here is a good reason to release an album doing a retrospective of their career. In fact, there is little difference from the Gold collection issued in 2001, the main addition being the single "Once More" from their album of the same title back in 2009. As a bonus, this anthology includes three new songs including the single "This Is the Love". They complement perfectly the CD of more than 80 minutes with 19 tracks. In addition, everything is in a chronological order for an excellent collection. (December 2014)
Music Video: « True »
½
The Specials – The Best of the Specials
The English ska band may have only released three studio albums between 1979 and 1984, but it still made several notable songs. We can find 20 of these on this comprehensive compilation of the band's career. Presented chronologically, the tracks cover the three albums. Among the must, include the excellent "A Message To You Rudy", "Gangsters", "Nite Klub" and "Concrete Jungle". We can hear a live song, "Too Much Too Young". This collection was already issued in the UK in 2008, but it is finally available in America. (December 2014)
Tina Turner – Love Songs
There are several hits collections for Tina Turner on the market and here's another one, this time around the theme of love. In fact, Love Songs contains very few differences from the collections presented before, because Tina Turner's work stays around this theme anyway. We can therefore hear 18 of her greatest hits, with the exception of a few soundtrack songs that are not included (for example, "We Don't Need Another Hero" from the movie Thunderdome). The 74-minute CD is an excellent retrospective of the career of the singer, even going back to her years with Ike Turner with 1966 "River Deep Mountain High". The few disadvantages that may arise are primarily the lack of chronology between the songs and the absence of a biography in the booklet. For anything else, Love Songs will make you rediscover with pleasure the whole work of the legendary singer on a background of romance. (February 2014)
Music Video: « The Best »
½
Roch Voisine – My Very Best
After more than 25 years of career, it's time for a collection of greatest hits in English for Roch Voisine. It includes the 12 most popular songs in the language of Shakespeare, plus four unreleased tracks. These new songs include the official anthem of the Canadian team in Sochi in English and French, "Living Out ​​My Dreams / Pour l'honneur" for which Voisine is accompanied by the Montreal Symphony Orchestra and Kent Nagano. We can also hear his own version of Red Hot Chili Peppers' "Under the Bridge" with Carlos Santana on guitar. Among his inevitable hits assembled here, there are of course "Kissing Rain" and "I'll Always Be There". (March 2014)
Music Videos: « I'll Always Be There » - « Kissing Rain »
R.V. International / Sony
½
Rufus Wainwright – Vibrate: The Best of Rufus Wainwright
After 15 years of career, it is now the time for a review for the songwriter and performer from Montreal based in New York. On Vibrate, one can find his 18 greatest hits to date. One can especially hear excerpts from his first five albums released between 1998 and 2007, plus two songs from his latest album, Out of the Game, issued in 2012. One can also find his excellent version of Leonard Cohen's "Hallelujah" which appeared on the soundtrack of Shrek, and discover a new song, "Me and Liza". Otherwise, it lacks "Across the Universe", his very good version of the Beatles' classic. Even if the songs are not presented chronologically, the quality found makes ​​sure Vibrate is an excellent collection of the best songs of Rufus Wainwright. It will be appreciated as much by his fans than by a new audience who would like to find out his music. (April 2014)
Music Videos: « April Fools » - « Cigarettes and Chocolate Milk » - « The One You Love » - « Going to a Town »
2014 Grammy Nominees
Like every year for the last 20 years, the Grammy team presents the nominated artists in the major categories of the gala of January 26, particularly in pop, country and hip hop. Amongst others, we may hear the monster hits by Bruno Mars ("Locked Out of Heaven"), Robin Thicke ("Blurred Lines"), Daft Punk ("Get Lucky"), Katy Perry ("Roar"), Kendrick Lamar ("Swimming Pools (Drank)") and P!nk ("Just Give Me a Reason"). We can find 18 tracks for a total of more than 70 minutes of the most popular music of the last 12 months in the United States. (March 2014)
Music Videos: « Locked Out of Heaven » (Bruno Mars) – « Blurred Lines » (Robin Thicke) – « Roar » (Katy Perry)
½
Boyhood (Movie Soundtrack)
As it is often the case with the music of the movies by Richard Linklater (Dazed and Confused, Suburbia, School of Rock), found on the soundtrack of Boyhood is an array of eclectic artists. You can hear classic rock (Paul McCartney & Wings for "Band on the Run"), folk (Bob Dylan for "Beyond the Horizon"), garage rock (The Hives for "Hate To Say I Told You So") and pop music (Gnarls Barkley for "Crazy"). Otherwise, there is a general trend to alternative / indie rock with artists like Arcade Fire, The Black Keys, Wilco, Vampire Weekend and Tweedy (Jeff Tweedy and his son Spencer with the only original song on the CD, "Summer Noon"). We can also hear the classic "Yellow" by Coldplay and "Do You Realize ??" by The Flaming Lips, as well as the newest hit by Gotye with Kimbra, "Somebody That I Used To Know". In fact, despite some more obscure tracks among the 16, Boyhood presents virtually a compilation of blockbusters for 62 minutes. A very good soundtrack! (September 2014)
½
The Fault in Our Stars (Movie Sountrack)
The melodies included on the movie soundtrack of The Fault in Our Stars adapt perfectly to the film by their lightness and romanticism. We can hear songs by Ed Sheeran, Jake Bugg, Birdy (for 3 tracks), Charli XCX, Ray Lamontagne, Lykke Li and several other lesser-known artists. Few titles stand out from the lot, but the whole remains coherent and interesting until the end. This is a good soundtrack that fans of the film will greatly appreciate. (July 2014)
Just Passing Through: The Breithaupt Brothers Songbook Vol. II
The brothers Don and Jeff Breithaupt wrote pieces worthy of the greatest jazz standards. On this second volume of their Songbook, you can hear some famous artists performing their beautiful melodies. These artists include Kellylee Evans, Emilie-Claire Barlow, Ron Sexsmith, Paul Shaffer, Sarah Slean and Ian Thomas. All these great names in Canadian music were entrusted carefully selected songs for them. There are 15 in total, reflecting the massive talent of the two brothers who often work remotely, Jeff living in New York City while Don recently left Toronto for a successful career as a composer of film music in Los Angeles. (October 2014)
½
Rio 2 (Original Motion Picture Soundtrack)
The sequel to the animated musical presents again dynamic background music on Brazilian bossa nova. This album includes the music of the film which is dominated by the first single by Janelle Monae (in 2 versions), "What is Love", as well as "Welcome Back" by Bruno Mars, "Rio Rio" by Ester Dean (with B.o.B) "It's a Jungle Out Here" by Philip Lawrence (in 2 versions) and "Favo de Mel" by Milton Nascimento. Other interpretations are mostly by actors and actresses who have lent their voices to the characters (Anne Hathaway, Jamie Foxx, Andy Garcia, and others). They were able to create a unique atmosphere with this album of 40 minutes, remaining consistent until the end except on rare occasions. Interpreters do not steal the show in any case for a quality soundtrack. (April 2014)
Music Video: « What is Love » (Janelle Monae)
The Twilight Saga Forever: Love Songs (2 CD)
Just in time for Valentine's Day, we are offered a double compilation of love songs heard in the Twilight saga. These are 34 tracks that are presented by artists like Christina Perri, Death Cab For Cutie, Cee Lo Green, Beck with Bat For Lashes, Metric, Bruno Mars, Green Day, Lupe Fiasco and The Bravery. Many of the songs presented can be considered great romantic songs. Unfortunately, as it is often the case on this kind of collection, we do not find any musical direction. It is therefore primarily an album for hardcore fans of the Twilight saga. For others, you probably already have the albums including your favorite songs anyway... (February 2014)
Music Videos: « It Will Rain » (Bruno Mars) – « A Thousand Years » (Christina Perri) – « The Forgotten » (Green Day)
Unbroken (Original Motion Picture Soundtrack)
French film composer Alexandre Desplat has composed and directed the music for the World War 2 drama by Angelina Jolie Unbroken. The movie tells the true story of Olympic runner Louis Zamperini who survived a plane crash at sea and was imprisoned in various Japanese prisons. It was therefore a good circumstance to accompany the drama with rather dramatic classical music, but Desplat wanted to bring out a sentimental sound, a little brighter. Percussions are reminiscent of the military atmosphere of the film and flutes bring us into a Japanese style. This results in a fairly melodic album with very effective passages. The only song on this entirely instrumental album comes at the very end with a new track by Coldplay, "Miracles". (February 2015)
The Angry Kids – The Hit Fix
After a debut album last year, the duo from Toronto returns with a new compilation of great dance hits mixed on 69 minutes. It includes among others the hits "This is What It Feels Like" by Armin Van Buuren, "I Love It" by Icona Pop (remixed by Hot Mouth), "Closer" by Tegan and Sara (remixed by Sultan + Ned Shepard) and especially "We Are Young" by Fun. (remixed by Alvin Risk). We can also hear Cody Simpson, Krewella, Jason Derulo, Avicii and Flo Rida, plus a song by The Angry Kids themselves, "We Could Be Lions". The transitions between the songs on the album are particularly successful as they beautifully blend into each other. So much so that we realize after 3 or 4 tracks that we missed a couple. This is an excellent compilation to bring you to the dance floor. (October 2013)
Justin Bieber – Believe Acoustic
As he had done in 2010 with My Worlds Acoustic, the young Canadian pop singer follows his Believe album with acoustic recordings. There are 8 acoustic versions of tracks from the album, plus 3 new songs. Unfortunately, these are session musicians who perform most of the guitars, even if Bieber is involved on a few songs. He is therefore clearly not comfortable enough yet on his instrument. The repertoire a little more festive of Justin Bieber turns a little strange in an acoustic more serious version, and it is with no surprise that the already soft songs as "As Long As You Love Me" and "Be Alright" are easier to fit in this atmosphere. "She Don't Like the Lights" is certainly one of the best ones with his hit single "Boyfriend". Among the new songs, "Yellow Raincoat" is a sure hit and Bieber presents a very personal ballad in conclusion, "Nothing Like Us". Did we need Believe Acoustic? Certainly not, but his fans should find something interesting while awaiting for new material. (February 2013)
½
Chris de Burgh – Home
On this new album, Chris de Burgh revisits 14 pieces from his vast repertoire in acoustic versions. There are several lesser known compositions from the artist, as his hits "Lady in Red", "Don't Pay the Ferryman" and "Missing You" are missing. So, it is rather far from a collection of greatest hits, but the record is trying to give a second life to pieces that have gone somewhat under the radar in their original version. The most interesting moment of the CD can be heard right at the beginning with the excellent "Waiting for the Hurricane". (May 2013)
Music Video: « Waiting for the Hurricane »
Ferryman / Justin Time / SIX
Dan Desnoyers – In da House 2014
For this new edition of the compilation In da House, the Quebec DJ once again presents the best of current house music. There are few great commercial hits, but more underground house songs that enthusiasts of the genre will recognize immediately. You can still hear some accessible tracks that surely got to your ears before, such as "Beautiful Life" by Armin Van Buuren (with Cindy Alma), "Sing La La La" by Carolina Marquez (with Flo Rida and Dale Saunders) and the excellent "Live for the Night" by Krewella. As always, Desnoyers includes a personal composition, "No War Call". If you need to add a little energy to your partys, Dan Desnoyers is still a must. (December 2013)
Video: Megamix
½
Dan Desnoyers – Summer Session 2013
As it has become tradition, here is the summer version of the house compilations by Daniel Desnoyers. It once again shows excellent mixes of international hits. The CD starts strongly with "Feel This Moment" by Pitbull with Christina Aguilera, "I Need Your Love" by Calvin Harris with Ellie Goulding (remixed by Nicky Romero) and "This Is What It Feels Like" by Armin Van Buuren with Trevor Guthrie (remixed by David Guetta). We can also hear a version of Depeche Mode's "Just Can't Get Enough" by Alex Guesta and Stefano Pain, a version of Bob Marley's "Could You Be Loved" by Igor Blaska with Jaba, and the excellent "I Love It" by Icona Pop with Charli XCX. Finally, as he does on every album, D-Noy offers us a piece of his own, "See Ya (At the Club)". (August 2013)
Music Video: Preview
½
Dan Desnoyers - Winter Session 2013
It's now time for a new compilation by the famous house DJ from Quebec. The least one can say is that it starts with power with Pitbull's "Don't Stop the Party". Subsequently, the most famous moments include Bingo Players' "Get Up (Rattle)", Calvin Harris' "Sweet Nothing", Cash Cash's "Michael Jackson (The Beat Goes On)" and especially Ke$ha's "Die Young". The second half presents tracks a little less famous, but equally interesting to maintain the party at its climax. This is the case with, among others, Joachim Garraud's "Maximus (Jump)" and We Are Presidents' "Hello World". Also note "Phat Ass Drop" by DJs From Mars which is used as training for how to become a good producer of the perfect club song. Then, as usual, D-Noy gives us a personal composition, "It Goes On", featuring Jodee and P.-A. Here is another album up to the reputation of Desnoyers. (April 2013)
Video: Megamix
½
John Fogerty – Wrote a Song for Everyone
The ex-leader of Creedence Clearwater Revival was unable to interpret the classics from his old band for many years because of a contract dispute with his former record label. This conflict is now over, so Fogerty can re-record 12 of his greatest hits in duets with contemporary artists. First we can hear pure rock 'n' roll on "Fortunate Son" along with the Foo Fighters. Other moments are more country or folk, but the whole presents in a beautiful way some of the best songs of CCR's repertoire (and his solo repertoire). Of all the artists included are Keith Urban, Miranda Lambert, Zac Brown Band, Kid Rock, Bob Seger and Jennifer Hudson. In addition to all these duets, there are two new songs that Fogerty performs in solo: "Mystic Highway" and "Train of Fools". (June 2013)
½
Cathy & David Guetta – Fuck Me I'm Famous! Ibiza Mix 2013
For 10 years, the Guetta couple has presented its Ibiza mix, Fuck Me I'm Famous! For this 2013 edition, we find David Guetta himself on two songs: "Play Hard" (a Albert Neve remix) and "Ain't a Party". We also find two of his remixes for Armin Van Buuren's "This Is What It Feels Like" and Empire of the Sun's "Alive". Other featured artists include Calvin Harris, Avicii, Alesso and OneRepublic (for "If I Lose Myself"), Nicky Romero, as well as Laidback Luke and Hardwell. It is an endless party of 70 minutes that will certainly make you move. (October 2013)
½
Infectious Garage Disease – Infectious Garage Disease
Garage Infectious Disease is a hardcore punk band that was formed in 1986 in Sacramento, California. After a couple of demos, the band recorded a full-length album before the singer, Matt, decides to leave. It was done for this group that would soon thereafter be forgotten. On this compilation, you can discover for the first time on CD their self-titled first album of 21 tracks, the 1986 demo My Pet Disease and the 1987 demo The Joke That Went Too Far. As a bonus, the CD contains a multimedia section with over 35 minutes of video and over 40 minutes of MP3 files of live performances and rehearsals. For fans of hardcore punk only. (June 2013)
½
Jewel – Greatest Hits
Since her debut in 1995, Jewel Kilcher captured attention with great songs like "Who Will Save Your Soul", "You Were Meant For Me" and especially "Foolish Games" from the Batman & Robin movie in 1997. Subsequently, the transition to a more dance pop style in the early 2000s was not unanimous, but she still managed to continue her journey as a songwriter and even had a turn in country music in recent years. Here is finally a first compilation of the work of Jewel covering a period of nearly 20 years. There are her 13 greatest hits in a chronological pacing. You can also hear new versions of "You Were Meant For Me" with the Pistol Annies and "Foolish Games" with Kelly Clarkson. Finally, you can discover a whole new song, "Two Hearts Breaking". The booklet offers a very detailed beautiful addition to the CD and there is only a biography of the artist missing to make it truly complete. (March 2013)
Music Videos: « Who Will Save Your Soul » - « Foolish Games »
The Killers – Direct Hits
After 10 years of career and four studio albums came the time for The Killers for a collection of their greatest hits. Obviously, with the monster hits of their debut they have what it takes to start this album with strength. We are still surprised later to see how the best songs of their following albums fit perfectly in such an exercise. Everything goes perfectly for 13 tracks and we can then hear two new pieces that seem straight out of the 1980s, "Shot at the Night" and "Just Another Girl". A deluxe version has three additional songs: "Mr. Brightside" (original demo), "When You Were Young" (Calvin Harris remix) and "Be Still". For its consistency, Direct Hits is a very interesting addition to the Las Vegas band's discography and a great way to rediscover them. (December 2013)
Music Videos: « Mr. Brightside » - « Somebody Told Me » - « All These Things That I've Done » - « When You Were Young » - « Human »
Linkin Park – Recharged
As it was the case more than 10 years ago with their first remix album, Reanimation, Linkin Park offer us a remix of a full album in Recharged. We find indeed 14 remix of 12 songs from their latest album, Living Things, issued in 2012. These new versions bring Linkin Park into dubstep, a style that fits them particularly well. Some big names joined the band as Steve Aoki ("A Light That Never Comes"), Pusha T ("I'll Be Gone"), Dirtyphonics ("Lies Greed Misery") and Money Mark ("Until It Breaks"). Otherwise, some tracks are also remixed from the inside with two titles by Mike Shinoda, including the excellent "Castle of Glass", and one by Rick Rubin (a second version of "A Light That Never Comes"). It would be surprising if this remix album brings dubstep fans to Linkin Park. But fans of the group will discover an interesting new face of their favorite band. (January 2014)
Music Video: « A Light That Never Comes »
MC Mario – Summer Anthems 2013
For his compilation of the summer, MC Mario is once again turning to some of the biggest international hits mixed up nicely for a constant party of over an hour and a quarter. The album starts strongly with a Tiësto remix of Youngblood Hawke's "We Come Running" and "If I Lose Myself" by OneRepublic with Alesso. A little further, we can also hear the most recent hit of Will.i.am with Justin Bieber, "#thatPOWER". Among the other big names that are included in this mega mix there are David Guetta, Afrojack, Mia Martina and Inna. Here is the dance compilation of the summer for a successful party. (July 2013)
½
Nickelback – The Best of Nickelback Volume 1
After a career spanning 17 years, seven studio albums and a disproportionate number of radio hits, it is natural that Canadian band Nickelback offers us a first volume of its greatest hits. We can hear 19 of them including 6 from All The Right Reasons, their biggest seller with 8 million copies sold in the United States. All the radio hits are found on this 73-minute CD, starting with the inevitable "How You Remind Me", one of their only songs that remain pleasant to listen to with the passing of time. Although some older pieces are getting aged, this compilation has at least the advantage of presenting the best of the band, thus avoiding having to listen to their many usual filler tracks. This is a very good point in favour of this compilation which is somehow the band's best album to date... (December 2013)
Music Videos: « How You Remind Me » - « Rockstar » - « When We Stand Together »
½
Compay Segundo – Guantanamera: The Essential Album
We discovered the excellent Cuban musician Compay Segundo in the Buena Vista Social Club in the late 1990s, when he was almost 90 years old. He unfortunately died a few years later, in July 2003. Many albums and compilations have been marketed since his death, but this is probably the most comprehensive collection of his best recordings between 1996 and 2003. You can hear of course the inevitable title song, as well as "Chan Chan", "El Dia Que Me Quieras" and "Y Tu Que Has Hecho?". A Compay Segundo compilation is virtually the same as a compilation of the best Cuban jazz! (September 2013)
Sly and the Family Stone – Higher! (4 CD)
With this set of 4 CDs, they finally present a true anthology of the band that had its heyday in the first half of the 1970s. The box makes a brilliant overview of the band's career by offering several bonus rarities. We even find 5 songs by Sly Stone from the mid-1960s, when he was named Sylvester Stewart. Some tracks are missing to make an absolutely complete set, but with 67 songs totaling over 4 hours and 40 minutes, you'll get much for your money. Note that a single CD version with 16 tracks is also available, Higher: The Best of the Box. (December 2013)
½
Kiri Te Kanawa – The Ultimate Collection
The native of New Zealand soprano singer has developed a worldwide reputation not only thanks to her beautiful voice, but also with her talent as an actress. After years of stealing the show in the biggest opera halls in the world, here is the ultimate compilation of her best recordings. It contains 21 tracks including excerpts from Le nozze de Figaro, Carmen, La traviata, My Fair Lady, as well as the Fauré Requiem. You can also hear some sacred favorites like "Ave Maria" and "O Holy Night". (December 2013)
½
The Vibrators – Greatest Punk Hits
Formed in 1976, The Vibrators were one of the most enduring British punk bands, despite numerous personnel changes. Their career is most of all based on their first albums, especially Pure Mania (1977), while the majority of their subsequent records were only pretexts to go on tour. This compilation of 17 songs is covering their entire career until 2009. Otherwise, the first 12 tracks dating from the 1970s and 1980s are presented in a re-recorded studio version of 1991. Although we would have preferred the original versions, they again show the energy of the band and the effectiveness of their early compositions. The last five songs are a sample of each of their last albums between 1990 and 2009. So this is the first compilation to give an overview of the entire career of The Vibrators, a good way to discover them. (September 2013)
½
American Jazzmen in Paris
This compilation presents 17 jazz standards performed by American jazzmen. The link between all of them is that they were all recorded in Paris between 1938 and 1970. The artists that you can hear on this almost entirely instrumental album, include Django Reinhardt (on 2 tracks), Bill Coleman, Don Byas, Cat Anderson, and Earl Hines, among others. (July 2013)
½
Analekta : L'excellence se fête / A Celebration of Excellence (3 CD)
The Analekta label celebrates its 25th anniversary, while Radio-Classique (founded by Jean-Pierre Coallier) reaches 15 years of existence. That was a good reason for both to work together and present this superb 3-CD box set of classic works that marked Canadian music. Analekta was originally founded to showcase classical music performers from Canada and they released more than 500 albums in 25 years. Radio-Classique for its part contributed to improve the broadcasting of classical music over the last 15 years. It was therefore natural to give them the mandate to select the music for this box set among the thousands of works from the Analekta catalog. Among the artists that can be heard and which are shining internationally, there are violinists Angèle Dubeau and James Ehnes, pianist Alain Lefèvre, contralto Marie-Nicole Lemieux, cellist Stéphane Tétreault and many others. You can also hear the I Musici ensemble, the Metropolitan Orchestra and the Montreal and Quebec Symphony Orchestras. Composers honored include Bach, Beethoven, Chopin, Mozart, Tchaïkovsky, Vivaldi, and Mathieu. (March 2013)
Ed Rec Vol.X
A bit of history, Ed Banger Records is a French record label that was founded in 2003 by former Daft Punk manager Pedro Winter. Specializing in electronic music, the label was in place for 10 years now. For the occasion, we are presented with a compilation of the best artists of the company including Mr Oizo, Krazy Baldhead, Breakbot, Busy P and Cassius introducing often electronic dance music, but sometimes more ambient one. The highlight of the CD is obviously when we get the most famous band having recorded for Ed Banger, Justice, with "BrianVision MMXIII". For fans of the genre, there is good electronic music produced in France. (September 2013)
Girls, Volume 1 – Music From the HBO Original Series
The popular American series Girls presents music that often stands out. It was therefore quite natural that they offer a collection of songs heard in the first season of the show or coming in the second season. The album begins strongly with "Dancing On My Own" by Robyn and "Sight of the Sun" by Fun. Other interesting moments include "Girls" by Santigold, "Fool To Cry" by Tegan and Sara and "I Don't Love Anyone" by Belle and Sebastian. Unfortunately, as it is often the case on soundtracks, the whole is somewhat lacking of consistency with much weaker songs and unknown artists without much interest. Fans of the series will still relive their good memories. (March 2013)
Music Video: « Dancing On My Own »
Hockey Anthems: First Period – Legends / Second Period – Rookies
Here is a compilation on 2 CDs of the biggest hits in arenas in North America during hockey games. The first CD, First Period - Legends presents mostly classic rock dating back to the 1970s and 1980s, as the inevitable "Blitzkrieg Bop" by the Ramones, "Cum On Feel the Noize" by Quiet Riot and "Rock and Roll All Night" by KISS, not to mention the famous "Na Na Hey Kiss Him Goodbye" by Steam and the theme of Hockey Night in Canada by Neil Peart. Through this quite rock collection, there is still a newer pop hit "Let's Get It Started" by the Black Eyed Peas. The second CD, Second Period - Rookies, rather offers successful songs of the 2000s, mostly rock, but with a bit of hip hop. We can hear among others Fall Out Boy, Wolfmother, Rob Zombie, Serena Ryder, Metric, Hedley, and two tracks by Down With Webster. Both CDs are sold separately and they will certainly make a great gift to any fans of hockey, according to his age. (December 2013)
½
Juno Awards 2013
The Juno Awards reward the most popular artists in Canada. They were held this year on April 21 at the Brandt Centre in Regina, Saskatchewan. This album features 17 artists nominated in various categories of pop and rock. We can first hear the megahit by Carly Rae Jepsen "Call Me Maybe" and Justin Bieber's "Boyfriend". Other artists featured include Hedley, Billy Talent, Big Wreck, Rush and Leonard Cohen. The only song in French is "Parler à mon père" by Celine Dion. The set is a little disjointed, going in all directions, but it still presents a good picture of the most popular of Canadian music over the last year. (June 2013)
Music Videos: « Call Me Maybe » (Carly Rae Jepsen) – « Feeling Good » (The Sheepdogs)
Love is Hopeless 2013
For Valentine's Day, the pop punk label Hopeless issued a compilation of love songs by 10 of its artists. It includes original songs, but also covers of well known songs like Cyndi Lauper's "True Colors" by All Time Low, Bruno Mars' "Grenade" by We Are The In Crowd, Britney Spears' "Toxic" by Air Dubai, Bruno Mars' "Locked Out of Heaven" by Divided By Friday and Death Cab for Cutie's "I Will Follow You Into the Dark" by For The Foxes. Other artists who have their love songs are The Used, Yellowcard, Anarbor, The Dangerous Summer and Driver Friendly. The covers by All Time Low, We Are The In Crowd and Divided By Friday are quite successful, but the album also has several ballads that are less interesting. It is still an album of love songs that is quite different from what is usually offered. (April 2013)
Now! 22
For the 22nd consecutive year, Warner Music Canada presents its compilation of the pop hits of the year. Usually the compilation explores also hip hop and rock. But this time, the album has a certain consistency with pop music that invaded the radios for months. 17 tracks are found by artists like Cody Simpson, Ariana Grande, Maroon 5, Tegan and Sara, Fun. and Ed Sheeran. The most interesting moments are offered to us by Demi Lovato ("Heart Attack") , OneRepublic ("Counting Stars"), Emeli Sandé ("Next To Me") and above all, perhaps the hit single of the year by Capital Cities, "Safe and Sound". The CD concludes with the second planetary hit by Korean Psy ("Gentleman"). With some slightly below the average moments it is certainly not the best compilation of the series. But it still can make a good summary of the radio music in recent months. (December 2013)
Music Videos: « Safe and Sound » (Capital Cities) - « Heart Attack » (Demi Lovato) – « Next To Me » (Emeli Sandé) – « Gentleman » (Psy)
Self Made, Vol. 3
The Self Made series is a compilation for the rap record label of Rick Ross, Maybach Music. For the third consecutive year, it presents some important pieces by rappers found under that banner. We can therefore hear many songs by Ross himself, but also by Meek Mill, Wale, Omarion, among others. Interesting surprises which can be discovered on this record come from Gunplay with the inevitable "Gallardo" and from Stalley with the excellent "Coupes & Roses". Although some names recur too often, sometimes as guest artists, this compilation of 16 songs and 70 minutes has very good pieces of contemporary rap. (November 2013)
Music Video: « Gallardo » (Gunplay)
½
Buddyhead Presents: Gimme Skelter
Here is a compilation of the Buddyhead record label containing 20 titles (+ 2 bonus tracks) for a total of 75 minutes. The problem with this type of compilation is most of the time to be able to create a unique direction with the different artists presented. On "Gimme Skelter", we can say that the only real direction is the punk and anti corporate attitude of the artists and the songs offered. Among those artists, we find the grand father of punk, Iggy Pop, who comes to play one song and does the intro, different interludes all along the disc and a phone interview of 9 minutes with Nardwuar at the end. We can also find titles by Mudhoney, the Yeah Yeah Yeahs, Le Tigre, Wire, Radio Vago and even Weezer. Primal Scream presents also a live version recorded in Japan of Shoot Speed / Kill Light, when Your Enemies Friends offers maybe one of the most effective songs of the album with a new version of Back Of A Taxi. To remind us better of the anti corporate direction of the album, Shat gives us a bonus song entitled What The Fuck Do You Think Christina Aguilera Is Doing Right Now?. It's a dark album, not only musically, but also because of the lyrics, and it's entirely alternative. It's in fact a real punk album like we can't hear a lot these days. The record needs definitely a couple of good listenings and contains very few strong songs, but globally, it will be appreciated by the genre's fans. (March 2004)
Chillout 04
Here is the 4th album of the "Chillout" series presented by Nettwerk. It's released just in time for 2004 and it gives the opportunity once again to hear some of the best ambiant bands of the moment, and everything is perfectly mixed together to avoid every unuseful break between the songs. Among the best known artists, we can hear Radiohead, Massive Attack, U.N.K.L.E., N.E.R.D., Delerium, Chemical Brothers, Conjure One and Björk. Some of the songs offered have been remixed specially for this project. It's the case for It's In Our Hands by Björk, Provider by N.E.R.D. and Butterfly Caught by Massive Attack. The mixing is once again of very great quality and it makes it one of the best albums to play in background in a dinner or in a lounge bar. Combined with the 3 first editions, you will have the best of ambiant electronica music of the last years. A must for every fan of the genre. (January 2004)
Chillout 2003
The "Chillout" collection by Nettwerk Productions gives us modern electronica and ambiant artists. On this 2003 version, the 3rd "Chillout", the choice of the artists is specially good. We even have some artists from other record companies, what is a rarity on this type of compilations, because most of the time we present the artists of our company only. For the well known artists, we can hear Moby (In This World), Télépopmusik, Kirsty Hawkshaw, Fisherspooner and a New Order classic (Your Silent Face). We also have artists from Nettwerk: Delerium (Love), Sarah McLachlan (Black in its William Orbit remix), Sounds From The Ground and Conjure One (Tears From The Moon with Sinead O'Connor in a special mix for this record). What is pleasant is that even the less known artists give us a great song. There is no weakness on this 14 titles collection of 72 minutes, another rare phenomena for an album of this type. In bonus, the songs are perfectly mixed for an ideal linking from the beginning to the end. It's an album that will carry you like if you were on a cloud. The best atmosphere music, it also has a dancing tendency that will never annoy you. I'm not the biggest fan of this type of compilations, that has most of the time a lot of weaknesses, goes in all directions and offers not very good unknown artists. But here, everything is excellent and I suggest it to any fan of the style. A very good finding, that will help you to discover great artists! (July 2003)
Sunset Nights: A Collection Of Deep Jazzy Beats
Here is a collection record from Nutone Music with electronic music on a jazzy background. We can talk about new jazz. It's almost completely instrumental and this album makes a special atmosphere whenever you need it. It's perfect for a relaxing atmosphere, background music for a lounge bar or for the happy hour downtown Montreal. We can hear a music with a great number of different sounds, a very hot and sensual music. It's probably because I don't know this style very well, but I don't know any of the artists offered here. You can note anyway the presence of Rest Area, a Montreal project directed by Patrice Dubuc. "Sunset Nights" is a perfect album for your very hot summer nights when you want to relax with your girlfriend or boyfriend. It's 65 minutes that you can listen to from the beginning to the end without any problem and it always stays in background. (June 2003)
We're A Happy Family: A Tribute To Ramones
A tribute to a band of that importance is always waited with a mix of curiosity and fear. The biggest fans most of the time hate it, even talking about a sacrilege. And the people who don't know the band very well can discover the band's songs by another artist. This type of tribute has usually two types of covers: perfect copies of the original songs and completely different versions. On this Ramones tribute put together by Rob Zombie, there is almost anything, played by well known artists what is not always the case for a tribute. I will take it one song at a time. It starts with a soft but effective version of Havana Affair by the Red Hot Chili Peppers. After that, Rob Zombie completely destroys the classic Blitzkrieg Bop. Eddie Vedder and Zeke (a californian punk rock band) do I Believe In Miracles in a good version not so far from the original one. They will do another one later, the bonus song Daytime Dilemma. Metallica, which is supposed to be the best garage band in the world, don't impress anybody with their version of 53rd and 3rd. Fortunately, U2 impresses us on Beat On The Brat, when they show everybody they are comfortable with punk music. KISS offers next its party version of Do You Remember Rock N' Roll Radio. Marilyn Manson transforms completely, but effectively, The KKK Took My Baby Away, like The Pretenders will do later with Something To Believe In. Garbage does a perfect copy of the original I Just Wanna Have Something To Do song, but with no energy. While Green Day does a very good version of Outsider (we can hear on their album "Shenanigans"). Rancid proves us the bests to do Ramones covers are punk rockers on Sheena Is A Punk Rocker (The Offspring will do the same later with I Wanna Be Sedated). Pete Yorn offers us a beautiful version of I Wanna Be Your Boyfriend while Rooney does an ordinary version of Here Today, Gone Tomorrow. Tom Waits destroys, but in a good way, The Return Of Jacky & Judy. Finally, there is a hidden track by John Frusciante of the Red Hot Chili Peppers who covers Today Your Love, Tomorrow The World in a version to go asleep very quickly. To conclude, it's a good album, despite a few weaknesses, but the purists will certainly hate it. Anyway, I think the 50 minutes are easy to listen to and it shows us how effective were the songs of the Ramones. (April 2003)
System Of A Down - Steal This Album!
Here is a package of old compositions from this excellent metal band, the best of its generation. The songs were rejected from the sessions for their two first albums, but we don't hear the difference with a real album. It's that the songs are particularly homogen and efficient. We find absolutely no weakness and the 16 songs go very well together, an album a lot of bands would like to do but can't, even with all their efforts. We could think this album has been released to make us wait for the end of a lack of inspiration after the big success of "Toxicity". But, I think they prepare another big hit and want to prepare us mentally for this next album. After all, System Of A Down is the #1 metal band of the 2000's. Before the next real album, you can listen to the beautiful "Steal This Album!", sold without any cover and that looks more like a demo than an album. You can come back to me after listening to Innervision and cie, songs of 3 minutes or less that will give you a lesson on metal music. Don't think it's another "Toxicity", but you should like it very much. (May 2003)
½
Dropkick Murphys - The Singles Collection Volume 1: 1996-1997
Here is a compilation of the early years of the Boston band the Dropkick Murphys that were previously released on 7''s or EPs or are unreleased live recordings. There are 24 tracks on which we can hear how much they were inspired by The Clash at their beginnings, even if they were able to create their own style in the following years. In fact, we can hear 3 songs of The Clash interpreted live: Career Opportunities, Guns of Brixton and White Riot. We can as well hear a cover of The Pogues, Billy's Bones, a band with who worked Joe Strummer of The Clash. Take note that in the live song Skinhead On The MTBA you can hear a part of TNT of AC/DC, a surprising moment, but particularly interesting. On these early recordings, we hear less of bagpipes, an instrument they used more often on the following records, influenced by the music of their ancestors, the irish culture. They give us a punk a little more straight that will please the fans of the US east coast punk. It's an excellent way to rediscover this band that was not always loved by the critics, even if their last album, "Blackout", is absolutely excellent. Don't miss the release of the volume 2 of "The Singles Collection" on March 8th that will offer us rarities and unreleased songs from the 1998-2004 era. (March 2005)
Custom Search